Text and photos by MARIO IGNACIO IV
SOME 300 families from Barangay Malanday in Marikina City have crowded into the Bulelak Gym, which has served as the area's evacuation center, as heavy rains continued to pound Metro Manila.
According to the Marikina Red Cross, the evacuees totalled more than a thousand residents and were rescued from their homes at around 2 a.m. on Monday, Aug. 6, even before the Marikina River's water level reached the third alarm.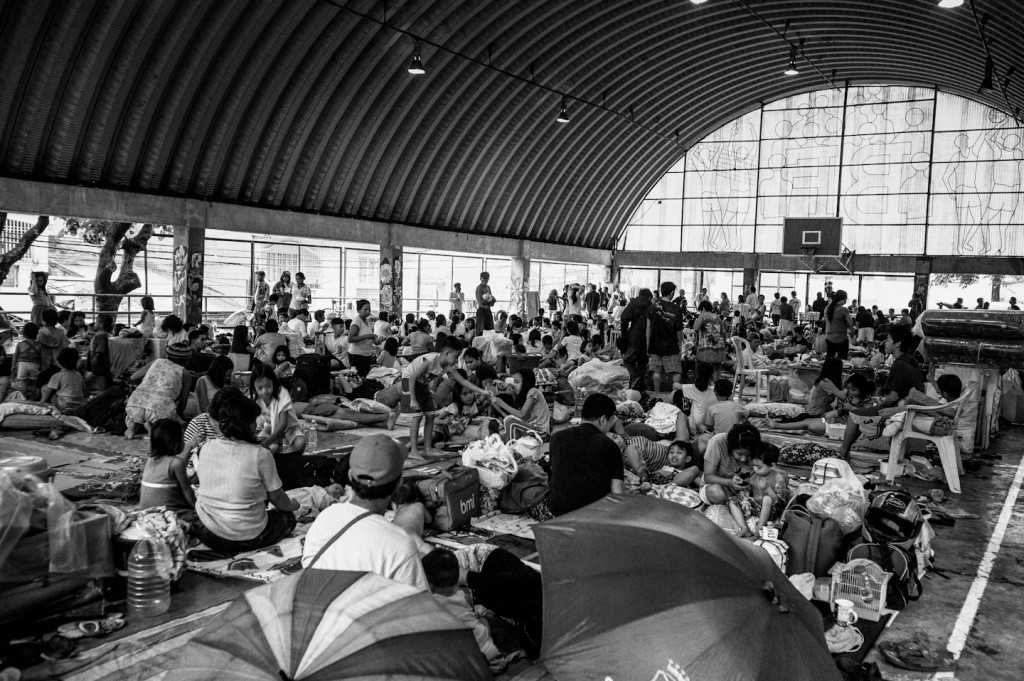 The third alarm corresponds to the river reaching 17 meters above sea level. The evacuees are likely to stay at the Bulelak Gym until the water level subsides. As of 11:10 p.m., the river's level was at 16.7 meters.
The local government of Marikina City has suspended classes in all levels in both private and public schools on Tuesday, Aug. 7.
PAGASA has raised a red warning over Metro Manila since 9 p.m. on August 6. A red warning means that more than 30 mm of rain could fall within a span of an hour, and flood low lying areas.