By MARIA FEONA IMPERIAL
A former lawmaker is facing criticism for his insensitive remarks on the alleged special treatment given to persons with disabilities (PWDs) in verifying their votes through the voice prompt feature of vote counting machines (VCMs).
Former Biliran representative Glenn Chong questioned the Commission on Elections (Comelec) for allowing people with visual disabilities to countercheck their votes through listening devices.
In a Feb. 16 joint congressional hearing on the automated election system, Chong said he "finds it absurd" that PWDs are granted this service, when they consist only a small portion of the entire voting populace.
"It seems that the Comelec is already prepared to give voter verifiability to PWDs whereas for the general public, no provision could be granted," Chong said.
"It's so absurd that karamihan tayo (most of us), we are able-bodied, we can read, we can write, yet we are prevented from verifying our ballots, whereas the few PWDs, without bias to them, they are willing to allot money for them so that they can verify it through their ears," he added.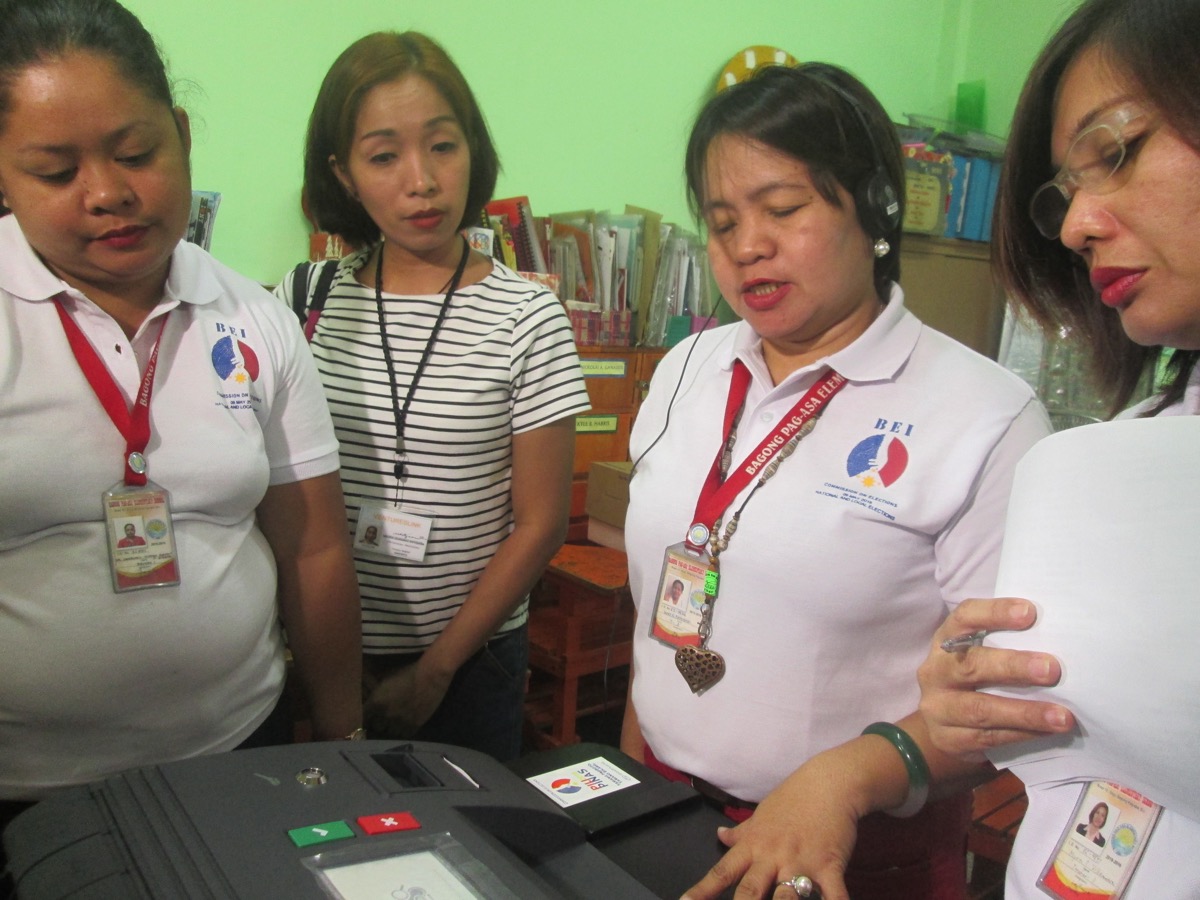 Chong was referring to the on-screen verification (OSV) and receipt-printing features of the VCMs, under the Voter Verification Paper Audit Trail (VVPAT).
The lawmaker is among those lobbying for the activation of these features for greater transparency and accuracy of ballot count.
Disability advocate Ronnel del Rio denounced Chong's statements, saying the issue has nothing to do with the size of the PWD electorate, but with its right to suffrage.
"Hindi naman sinasabi sa batas na kailangan isang milyon kayo (PWDs). Kahit pa kakaunti kami (sa) electorate, nagbabayad ng buwis ang mga kamag-anak namin (The law does not say that there needs to be at least a million (PWDs). Even if there are only a few of us, our relatives do pay their taxes)," Del Rio told VERA Files.
He said no law provides for a minimum number of PWD voters, but only for every person's right to suffrage, regardless of disability.
But National Council on Disability Affairs (NCDA) executive director Carmen Reyes-Zubiaga has a different take on the issue, saying voter verification that is denied to regular voters but allowed for PWDs constitutes a form of special treatment for PWDs .
"We want na kung yan ay ibibigay sa PWDs, dapat ibigay din yan sa lahat ng tao hindi lamang sa mga blind (If that feature is given to PWDs, it should also be given to regular people, and not only to those who are blind)," Reyes-Zubiaga told VERA Files.
She said she supports both the voice prompt features and the OSV for greater transparency in the elections.
Poll chief Andres Bautista earlier said the Comelec en banc has unanimously ruled to disable the receipt-printing feature because it had more disadvantages than advantages.
These include vote-buying, longer voting hours and the possibility of conspiracy among losing candidates, which may taint the credibility of the elections. (See Automated election system hard to hack, says IT expert)
Compared to 2013 statistics, the number of registered voters with disabilities for this year's elections have dwindled by 14 percent.
Of 292,908 registered PWD voters, only 7,786 or around 3 percent are voters with hearing disabilities. (See Fewer registered PWD voters for 2016 elections)
Del Rio commended the poll body for the voice prompt initiative. Through listening devices, people who are blind or hard of hearing can verify the accuracy of votes keyed in by their assistors.
However, Del Rio said the technology is a bit delayed for the upcoming elections.
"Wala nang panahon para turuan yung mga bulag na ito ang dapat (nilang) gawin. (There is no more time to teach blind people how to go about the voting process), he said. The Comelec, he added, won't likely put up a team just for the blind to study the listening feature.
In addition, he said most of the time, people with disabilities are assisted by their own family members, relatives, and people they trust. Deceiving the voter who is blind, hence, is "far from reality," he said.
"Hindi naman kumukuha yung bulag ng alam na lolokohin siya sa kanyang pagboto (A person who is blind would not likely bring someone who would deceive him or her in voting)," he said.
If activated, however, the OSV feature of the VCMs may merit an issue of privacy for people with visual disabilities. The Comelec should decide whether to enable the OSV along with the voice prompt feature, Del Rio said.