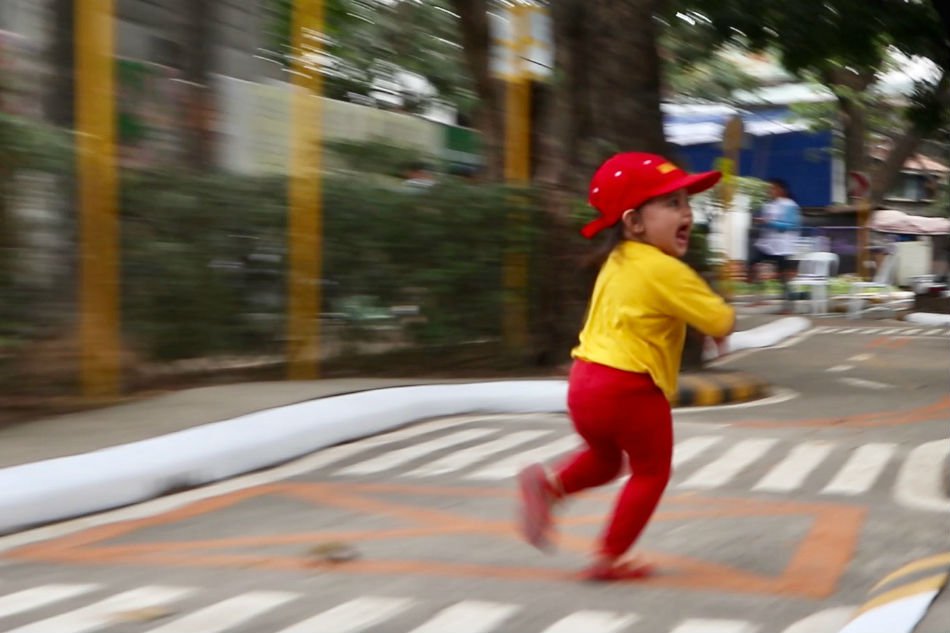 A 2-year-old child plays at the Children's Road Safety Park in Malate, Manila. Everyone is free to visit the 4,600-square-meter park that showcases miniature versions of traffic signs and structures. Photo by Michael Joe Delizo, ABS-CBN News
MANILA – Giovanni Eco, father of 8, is no longer letting his kids left out of his sight. No one is allowed to get on the road without him or his wife, confining them in a shanty in Pasig City's crowded Tramo area.
He is coming from the death of his 7-year-old son Miguel, who was hit by an SUV on a street corner in Rayos Compound, more than four kilometers from their home on December 20, 2018.
The boy was then sitting alone after he had gone Christmas caroling. The driver fled and remains at large.
Read the full story on ABS-CBN
This story has been produced with the help of a grant from The Global Road Safety Partnership (GRSP), a hosted project of the International Federation of Red Cross and Red Crescent Societies (IFRC).