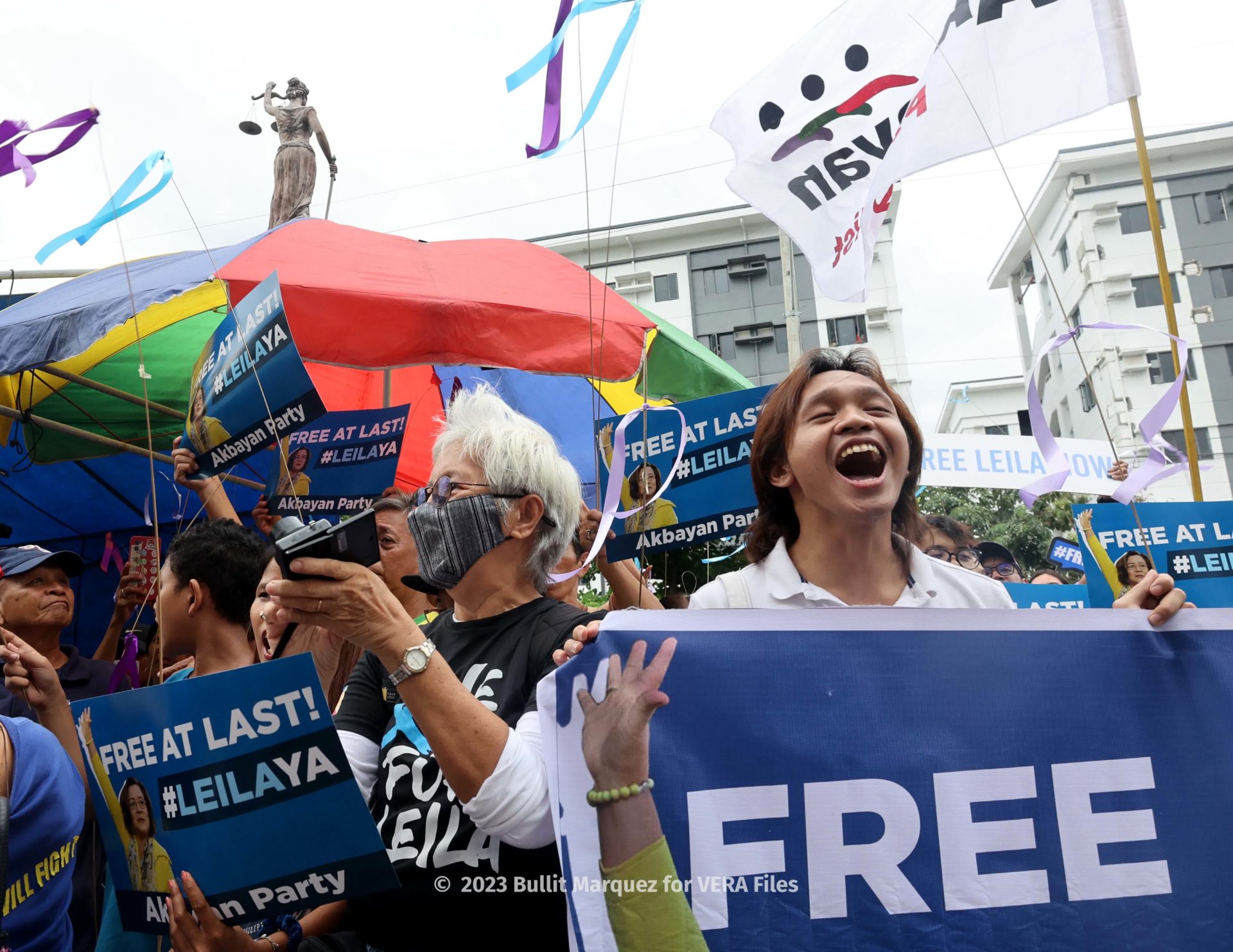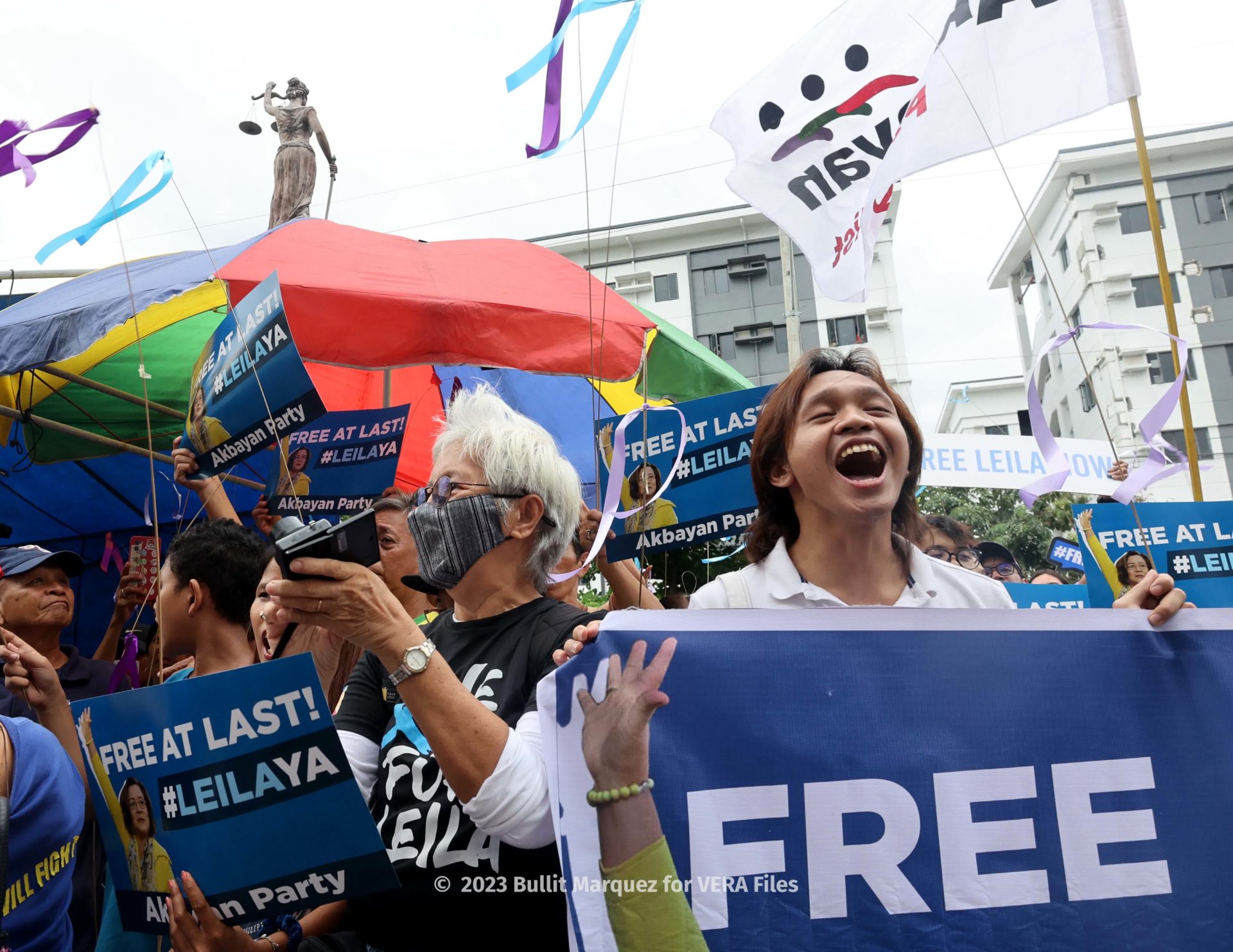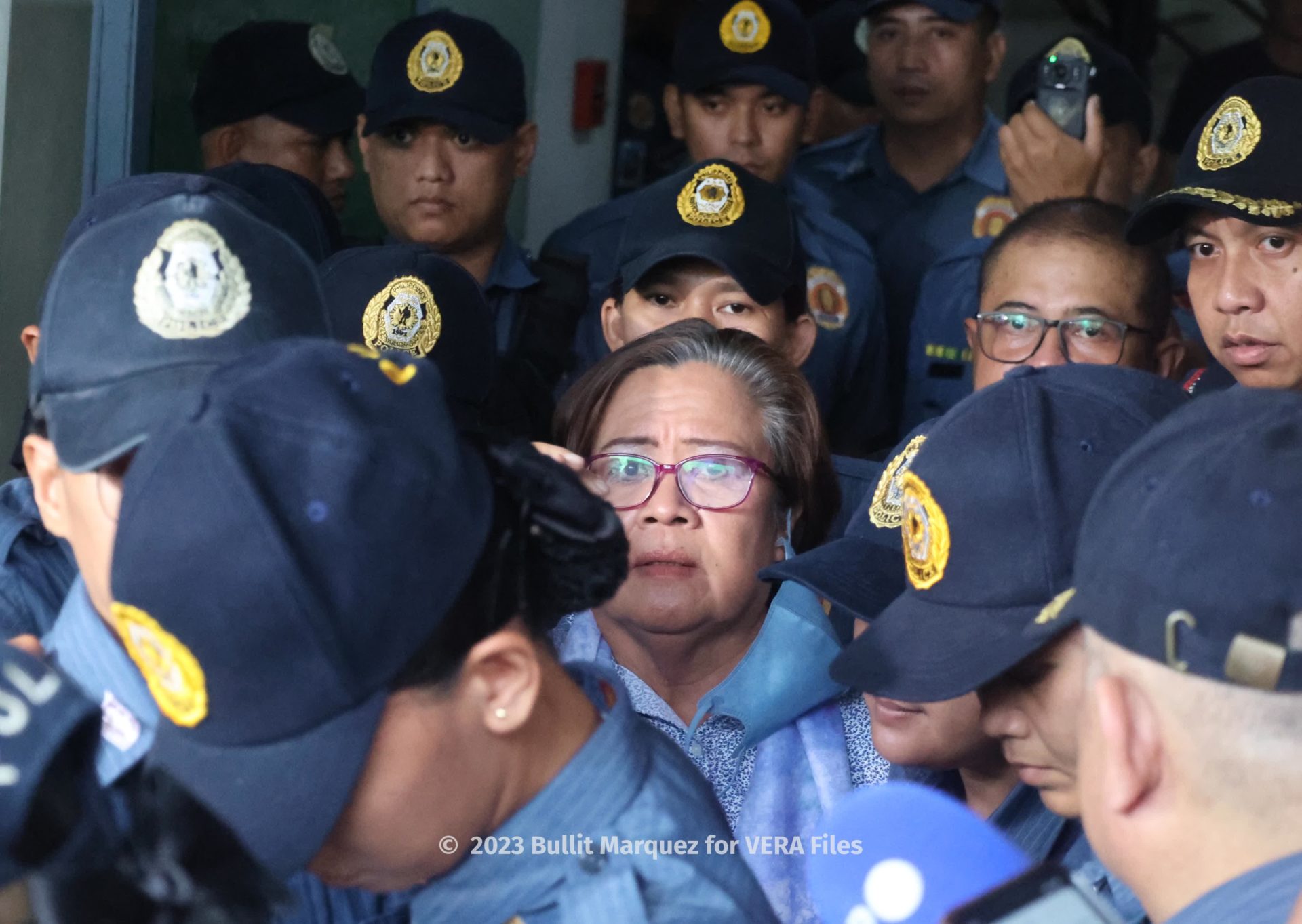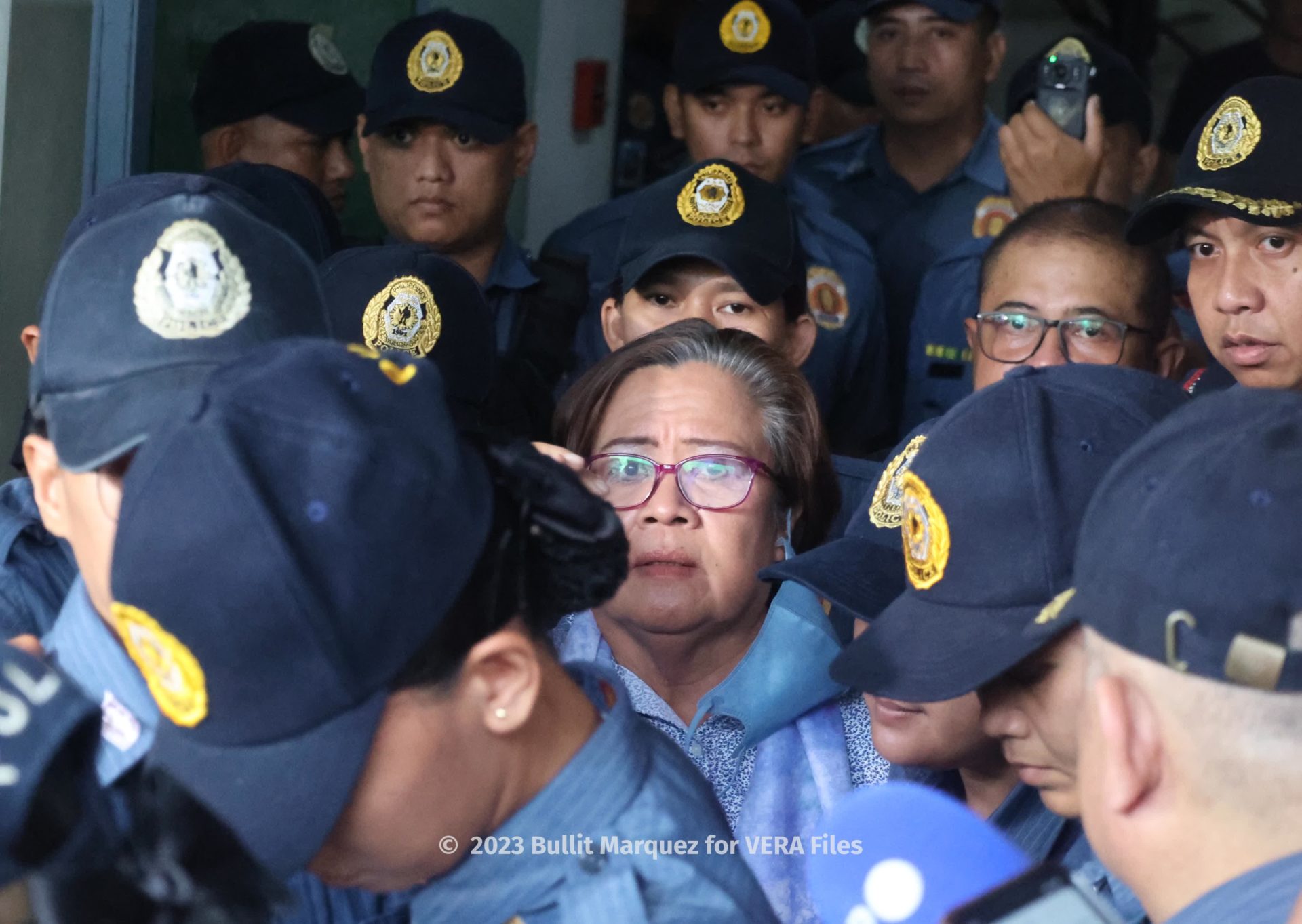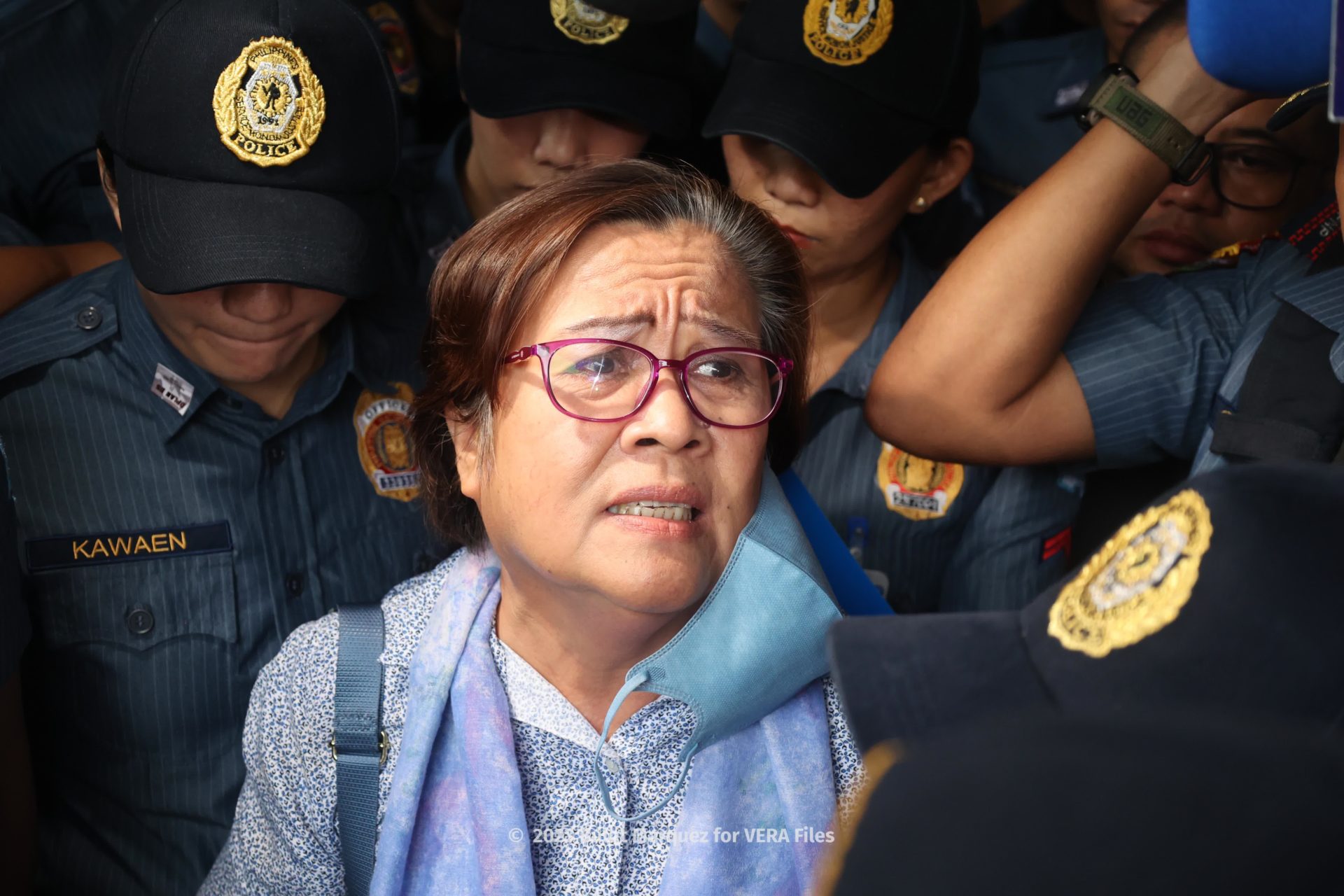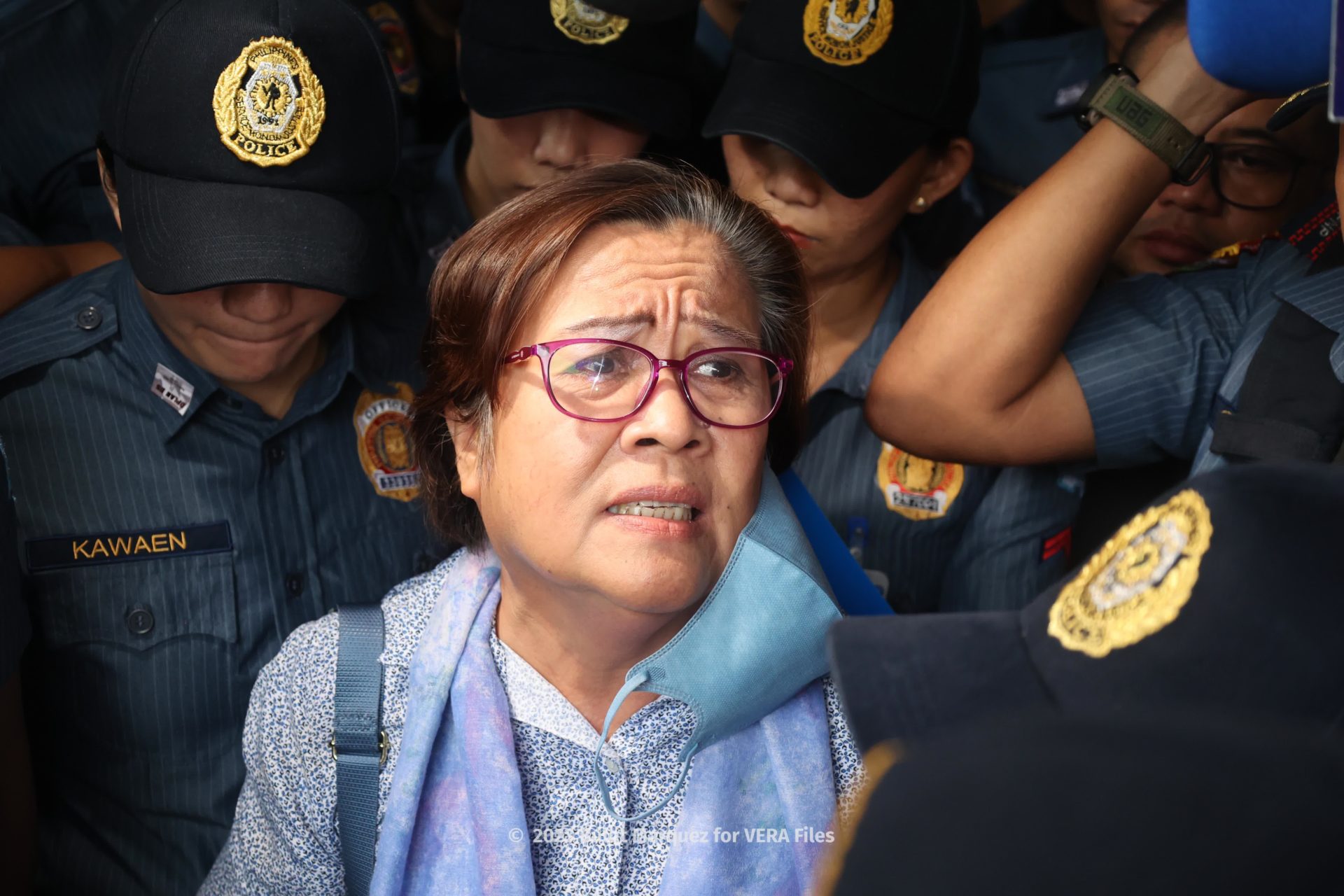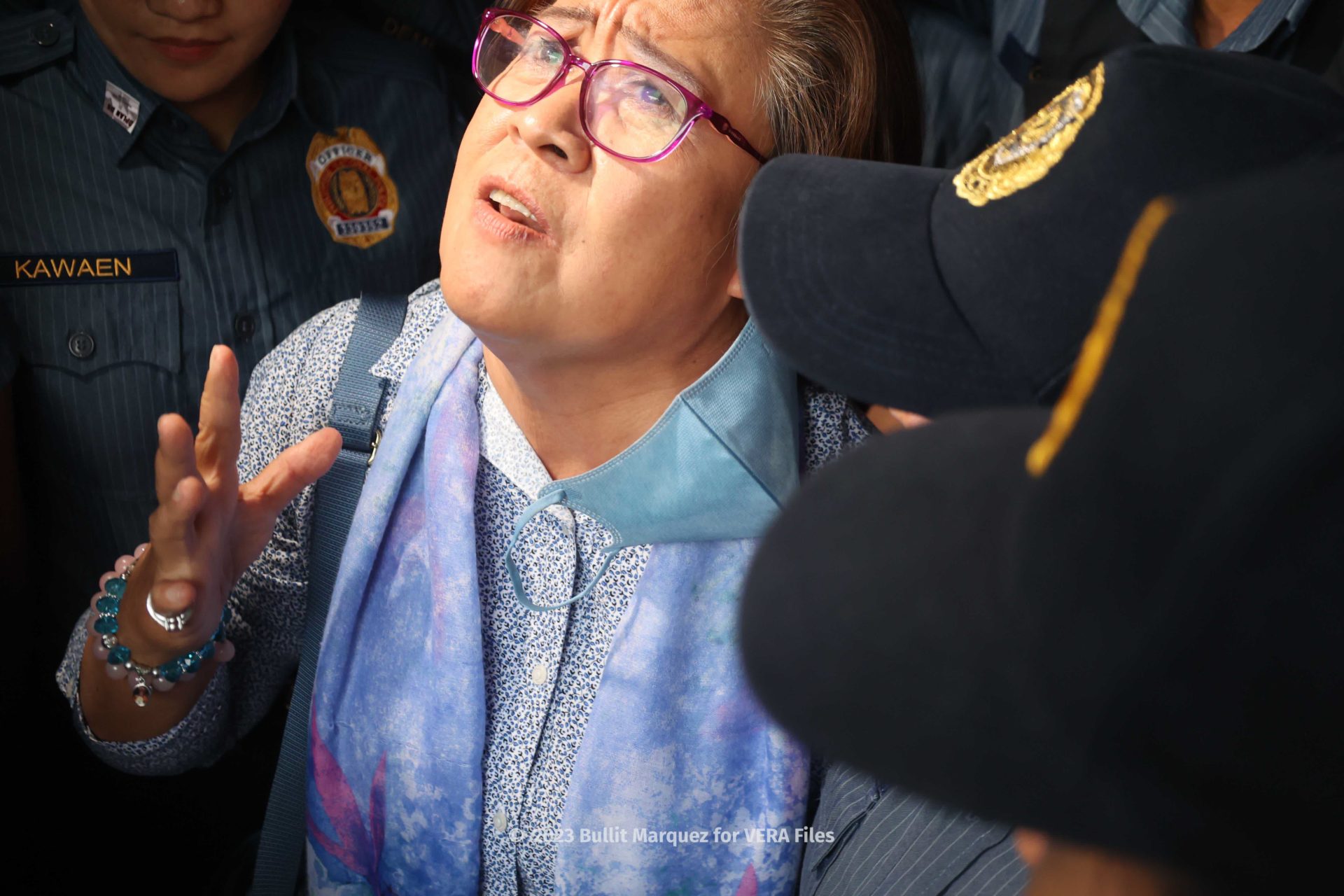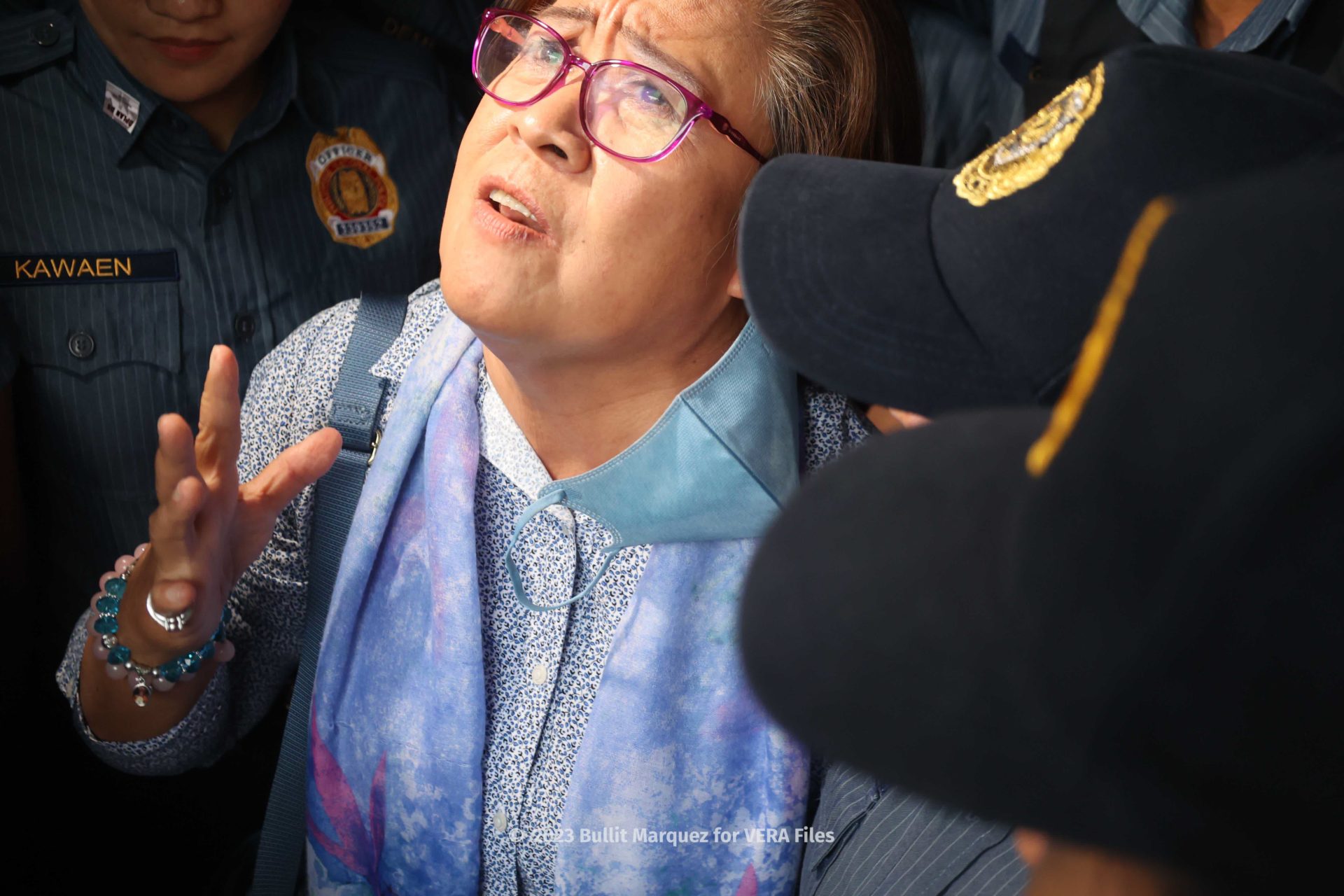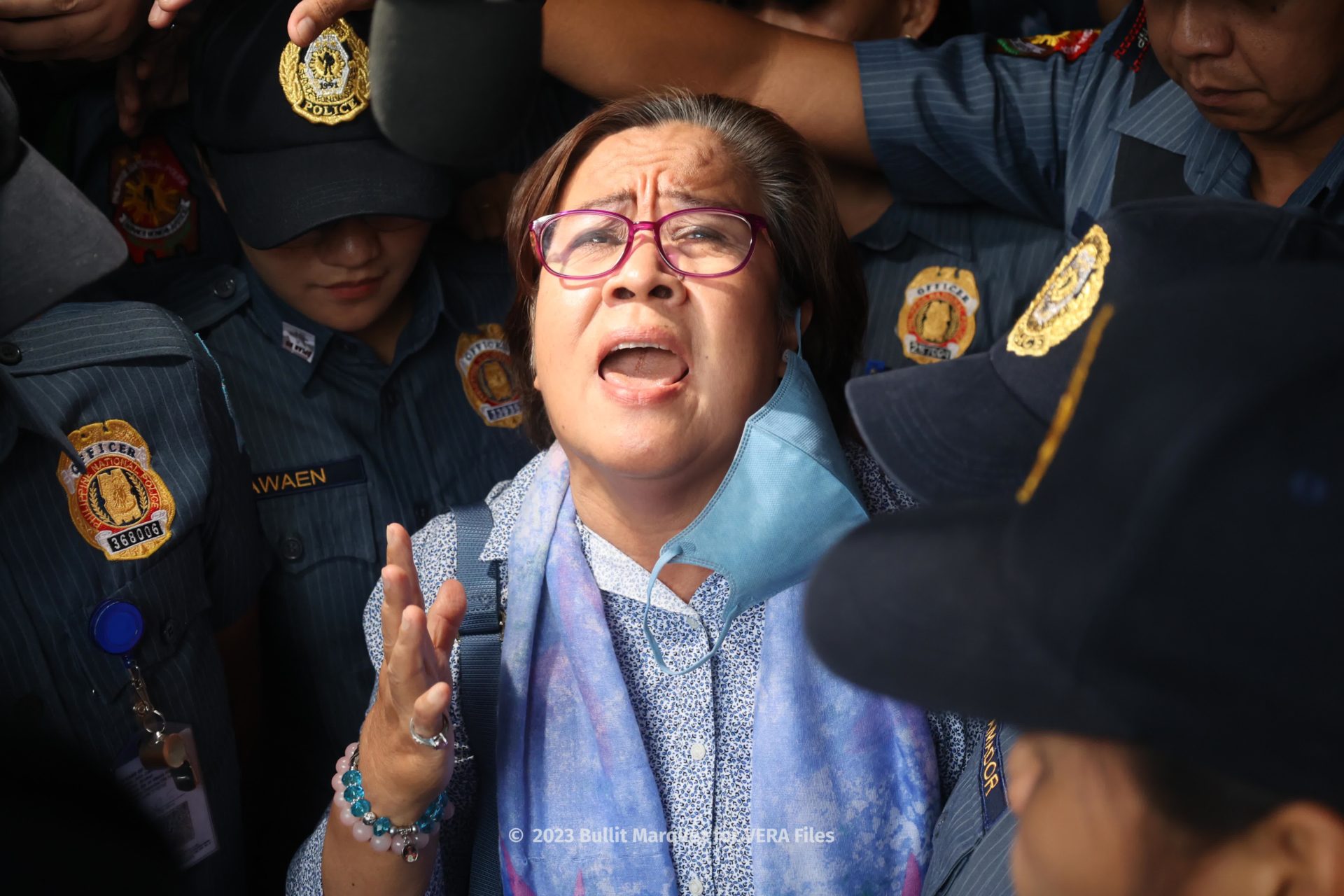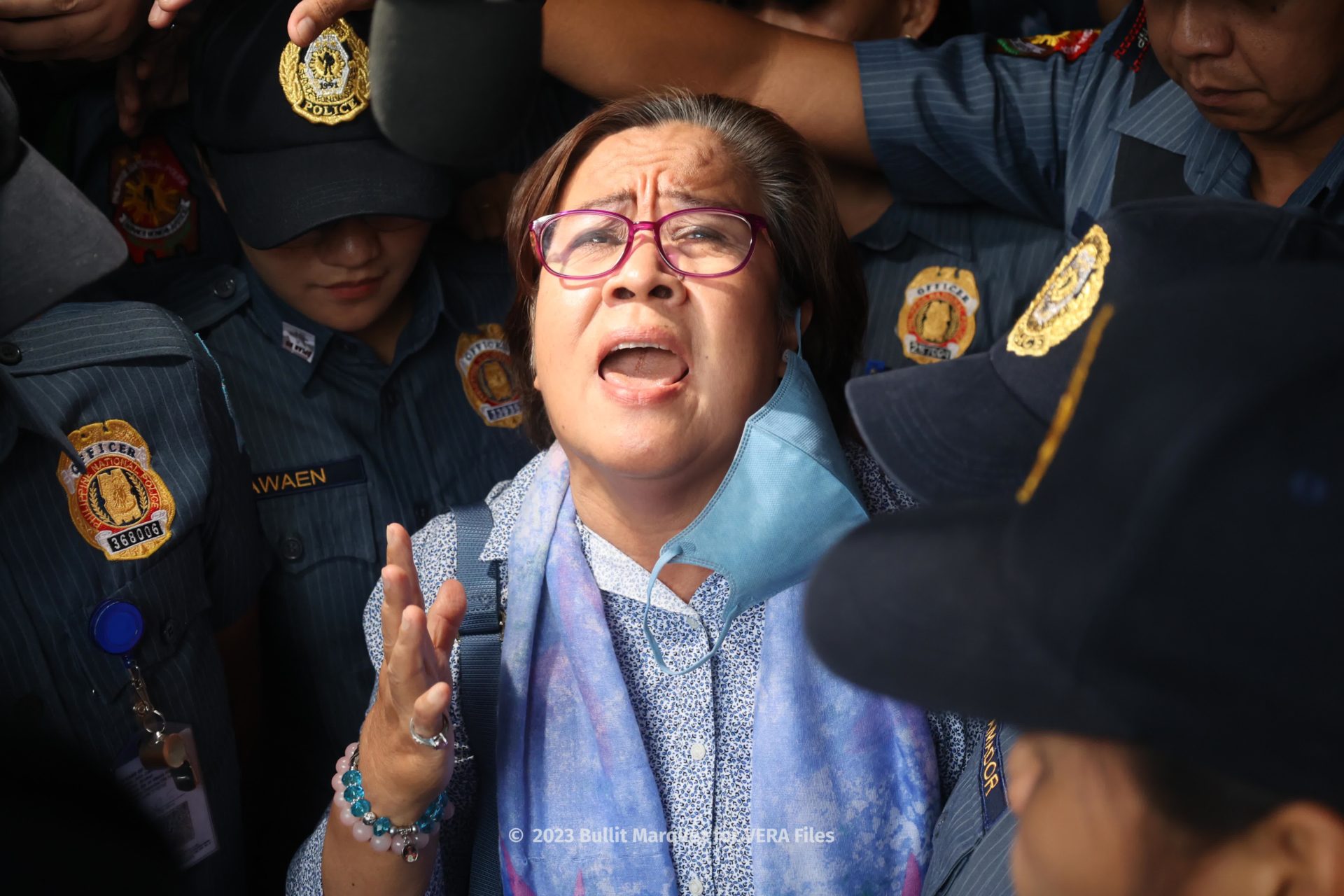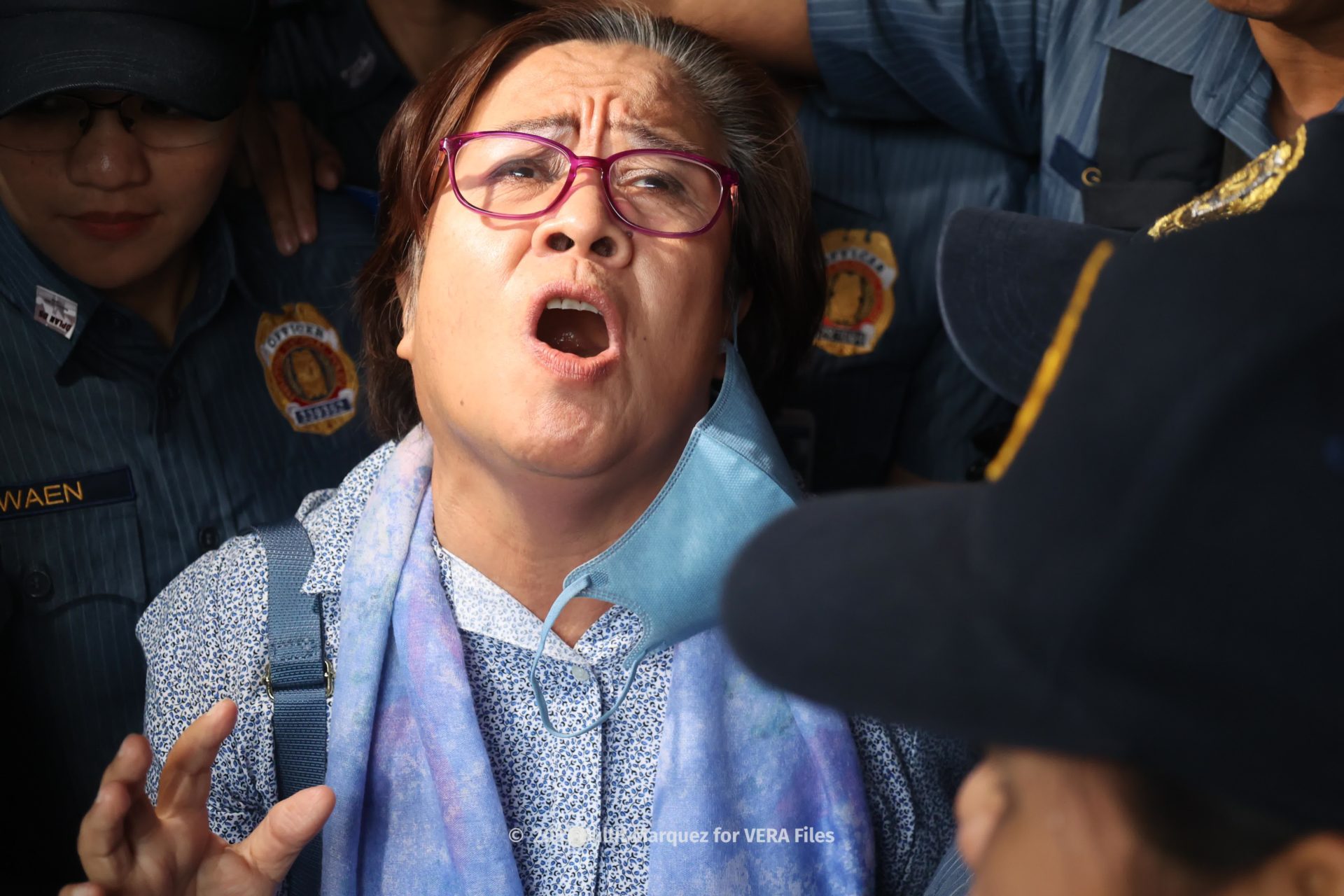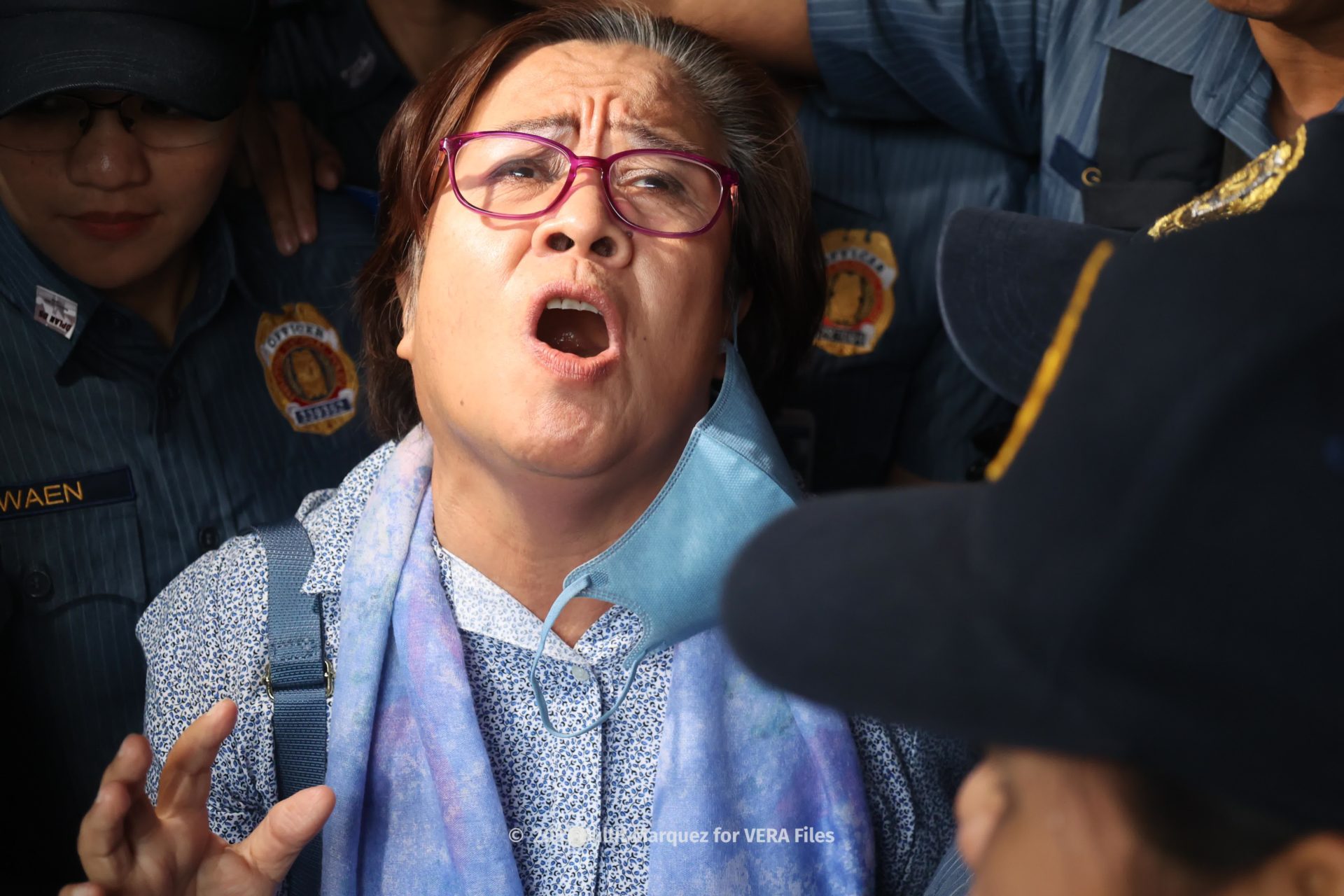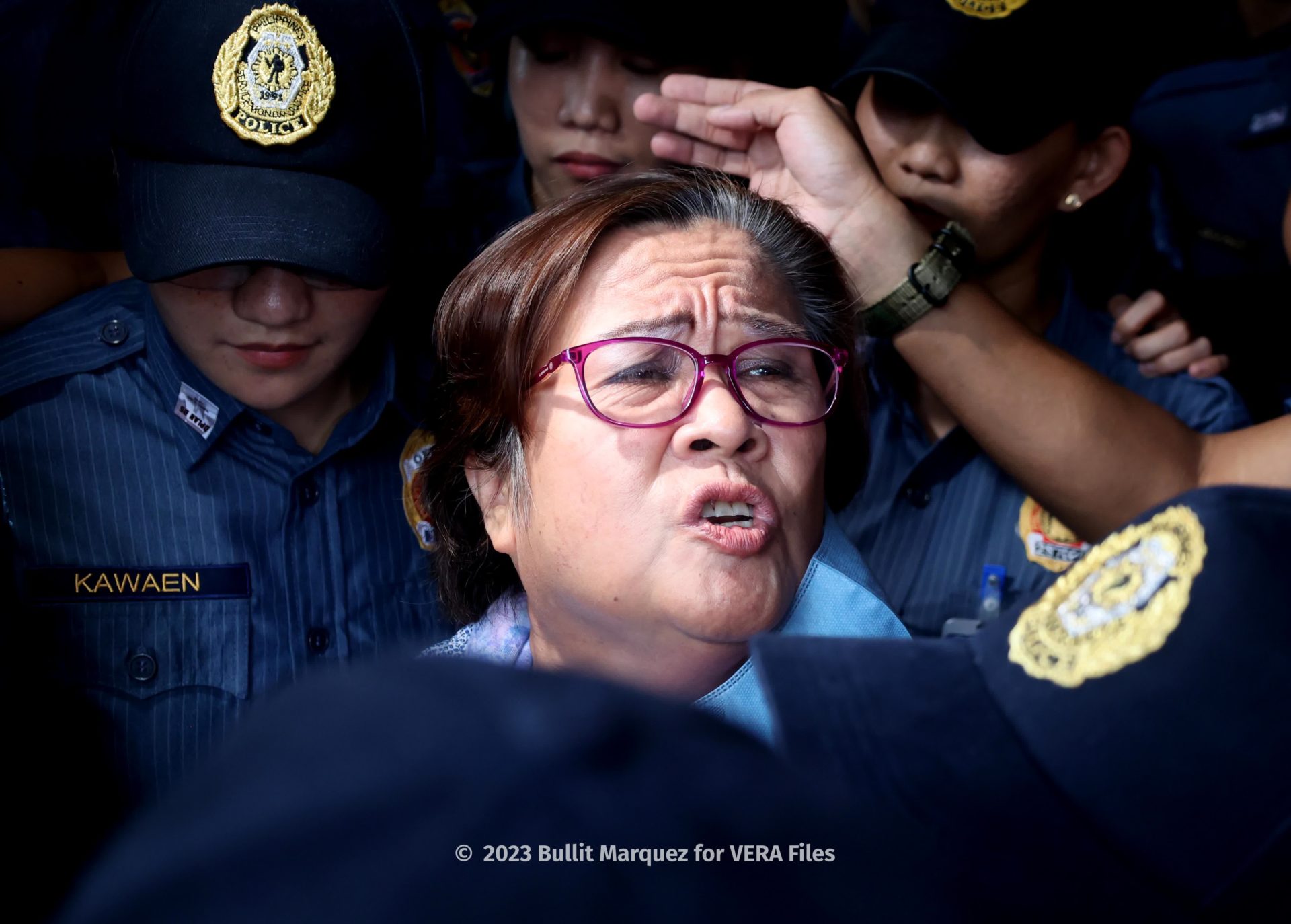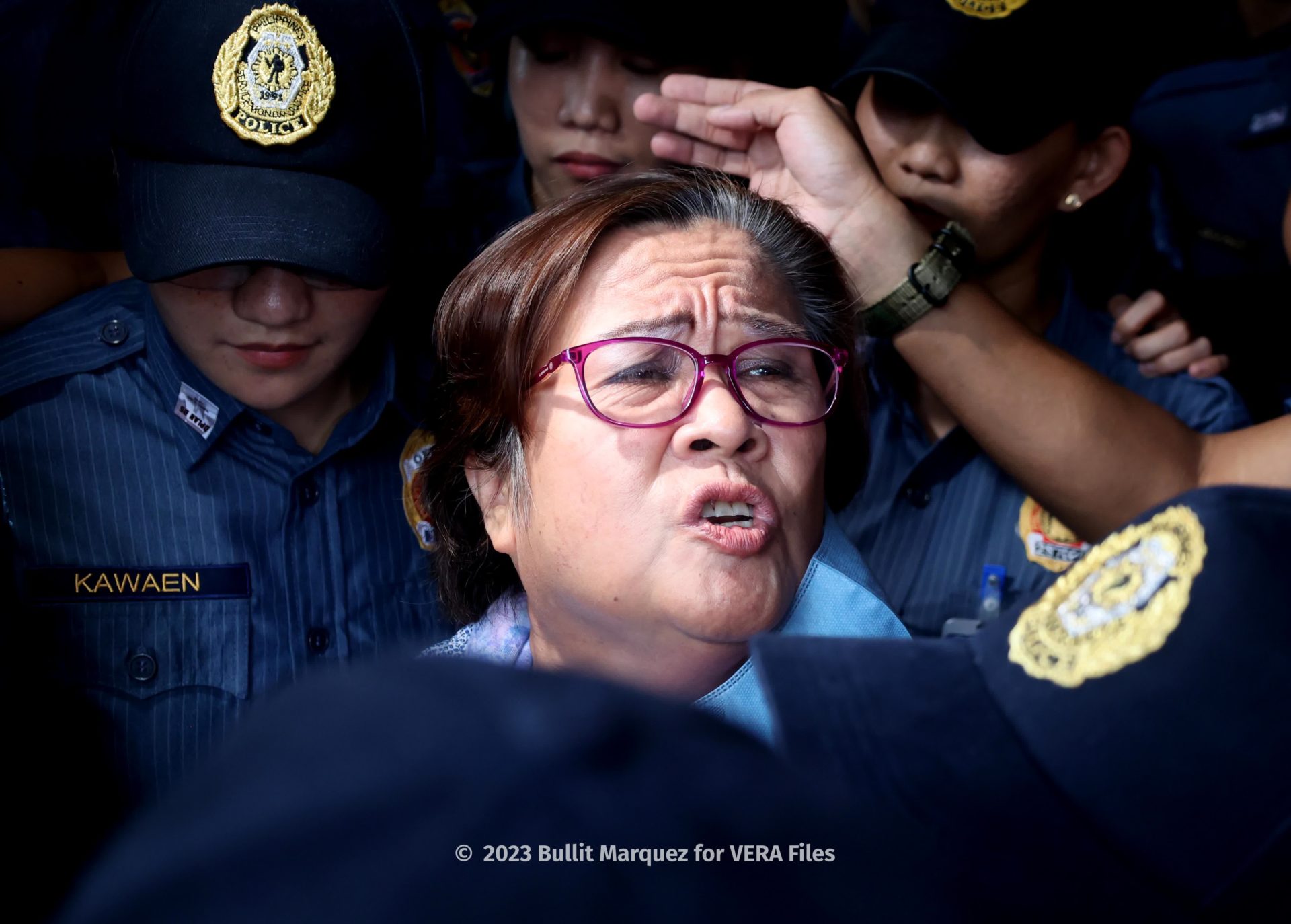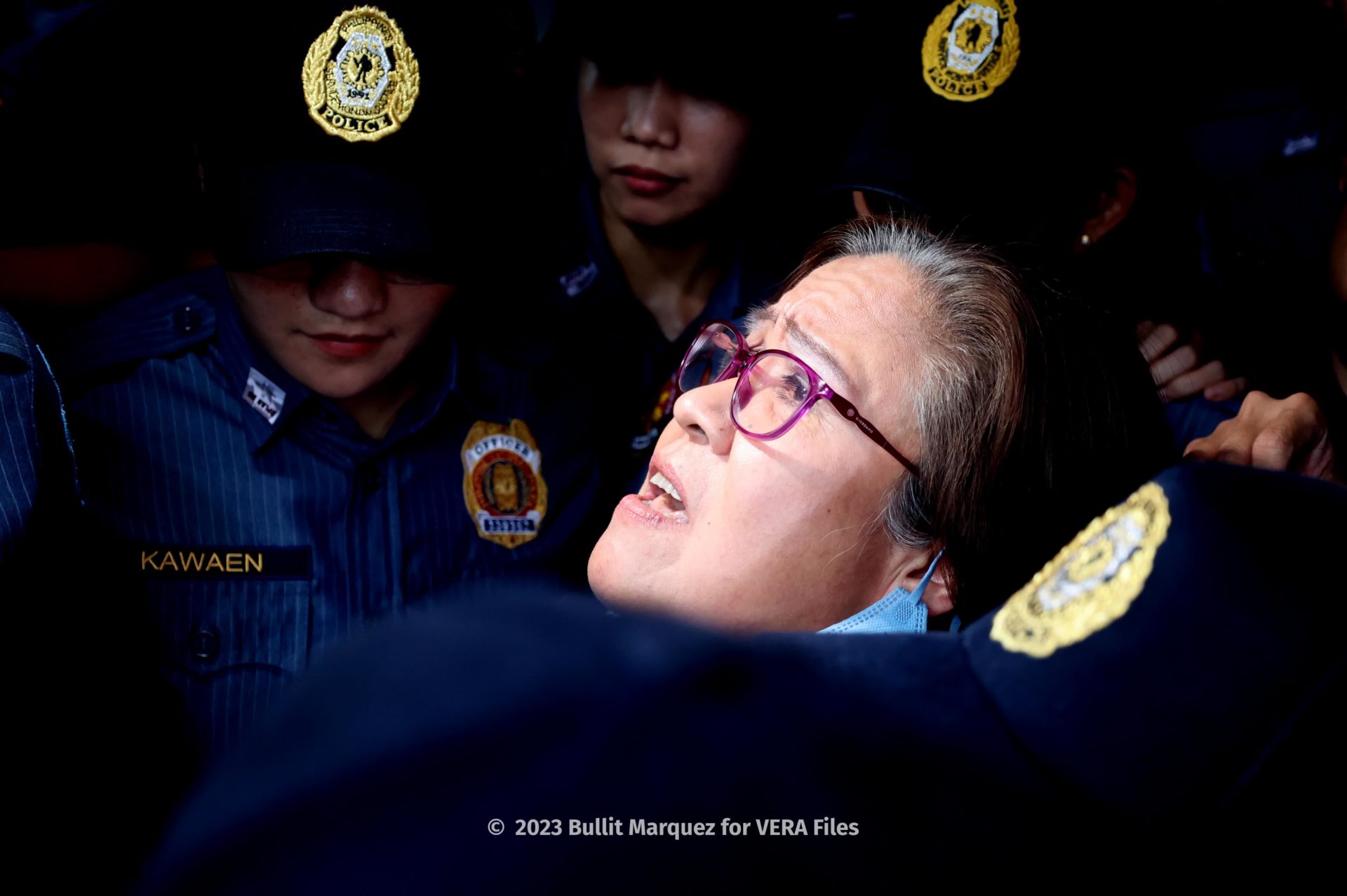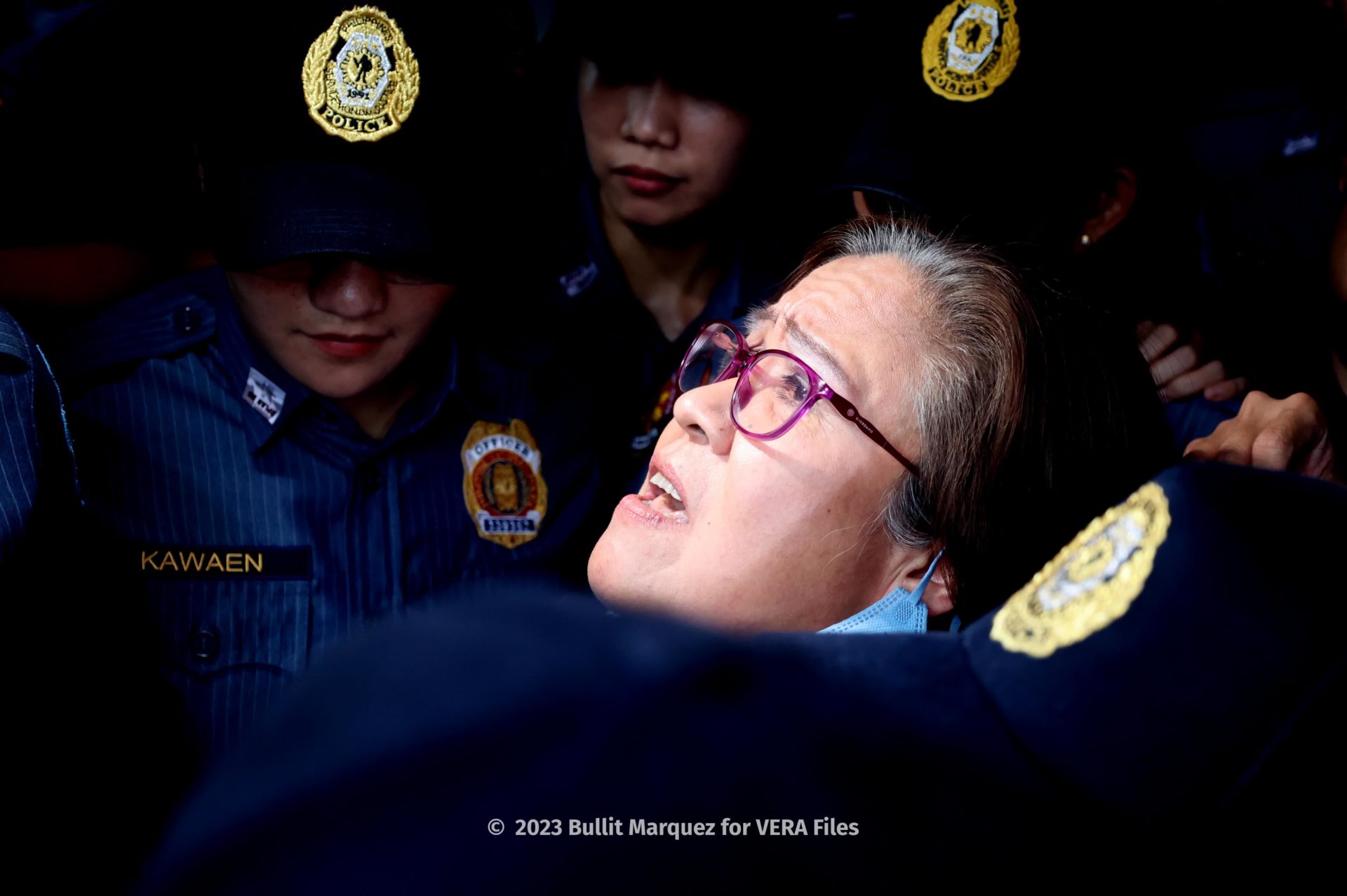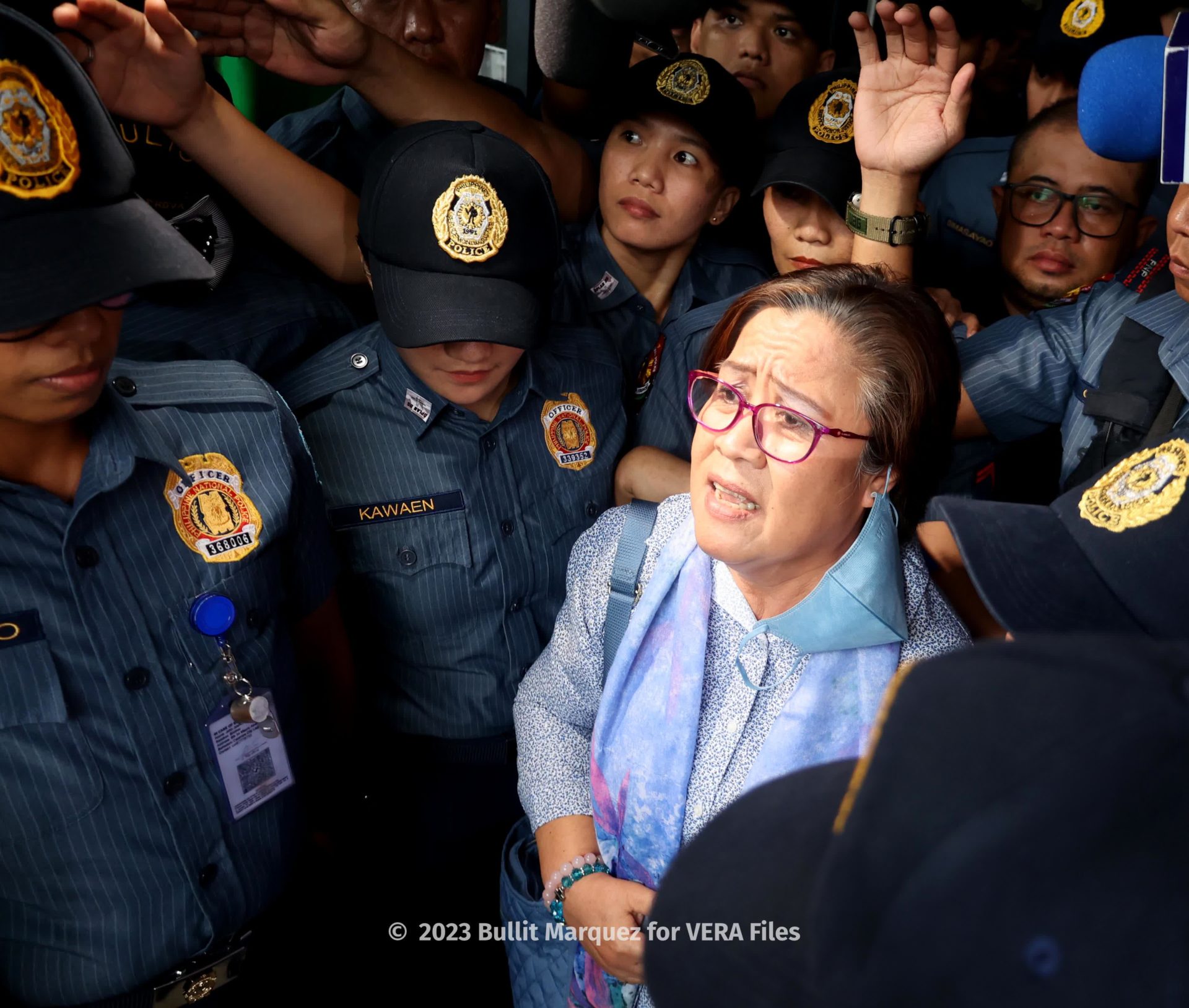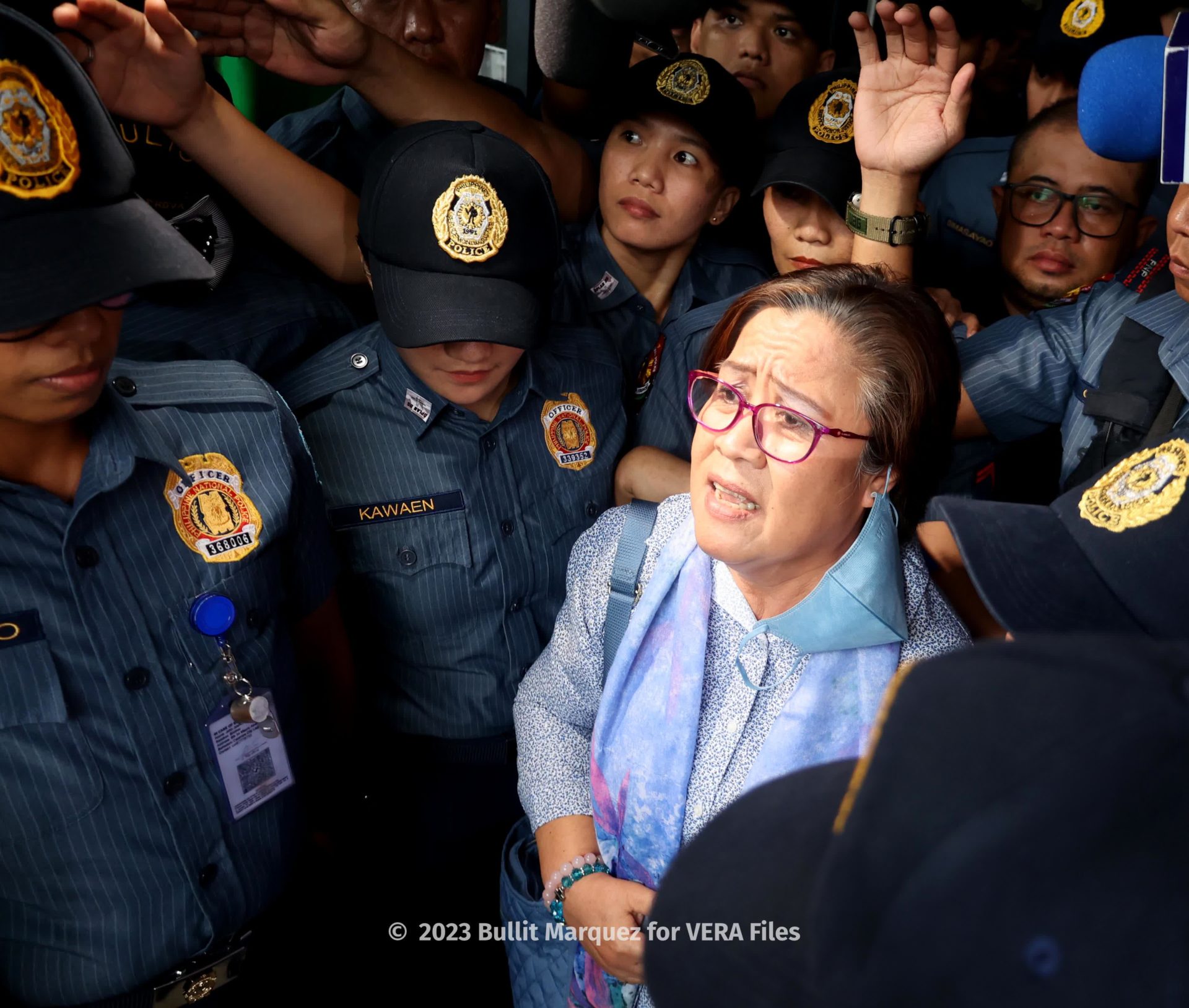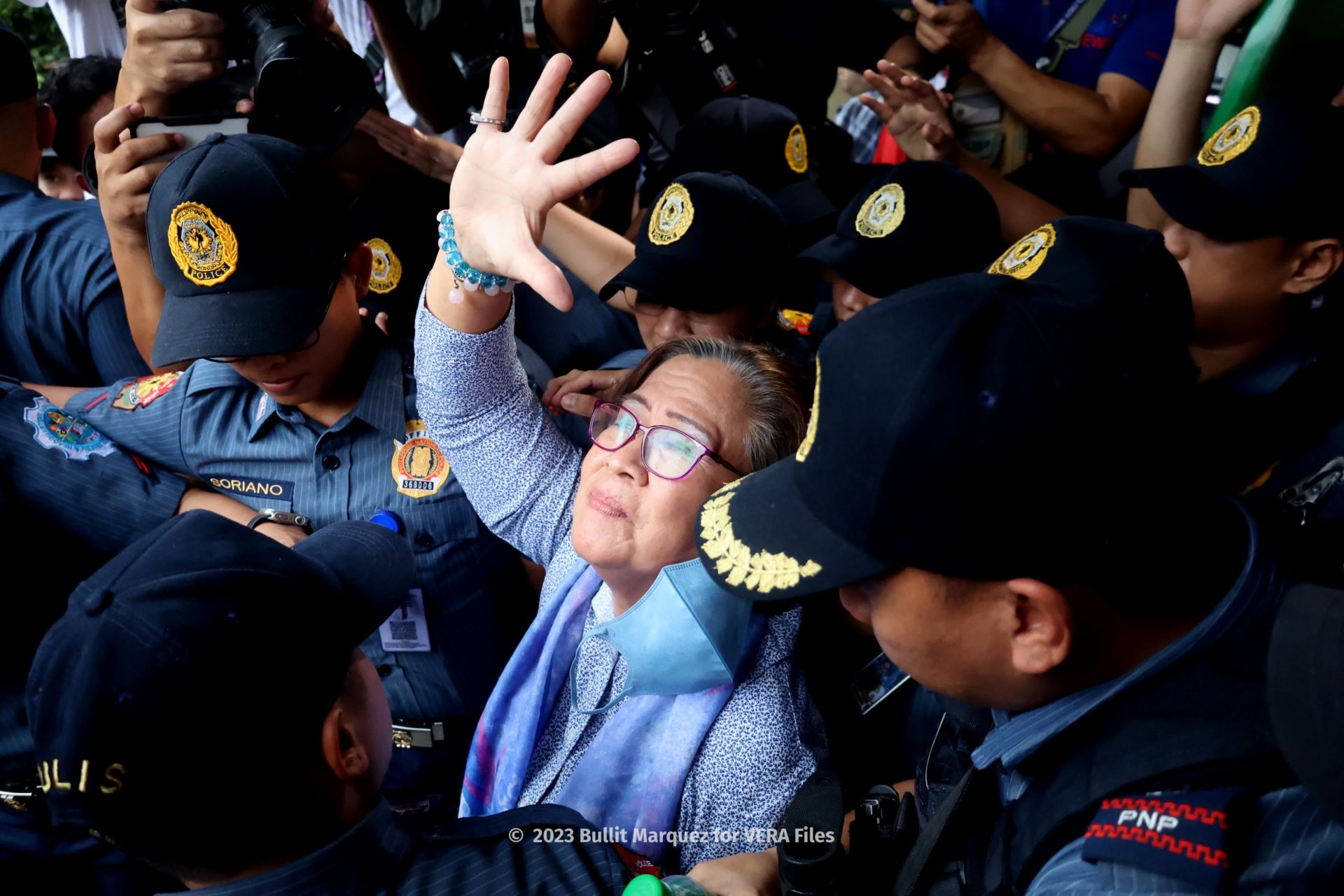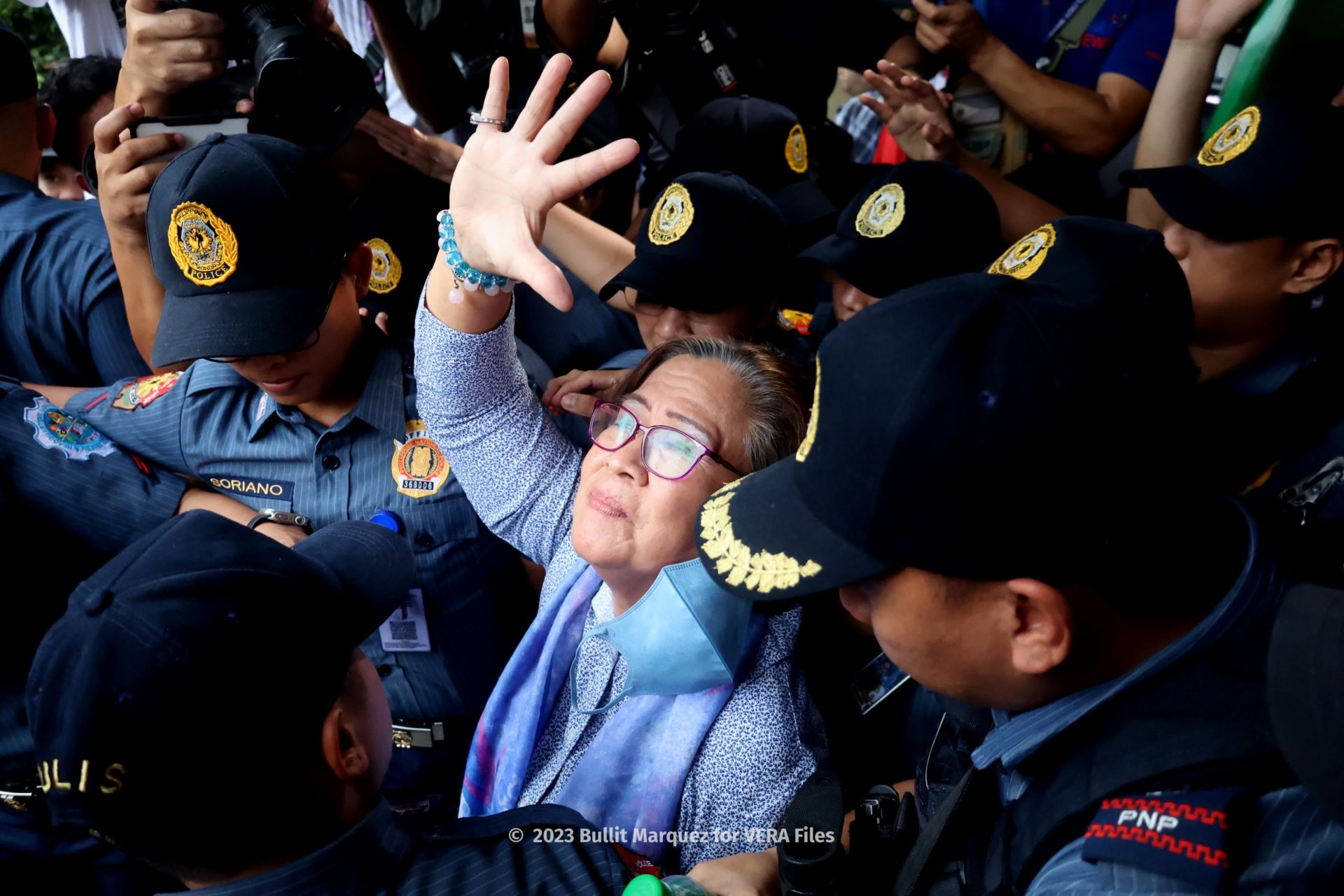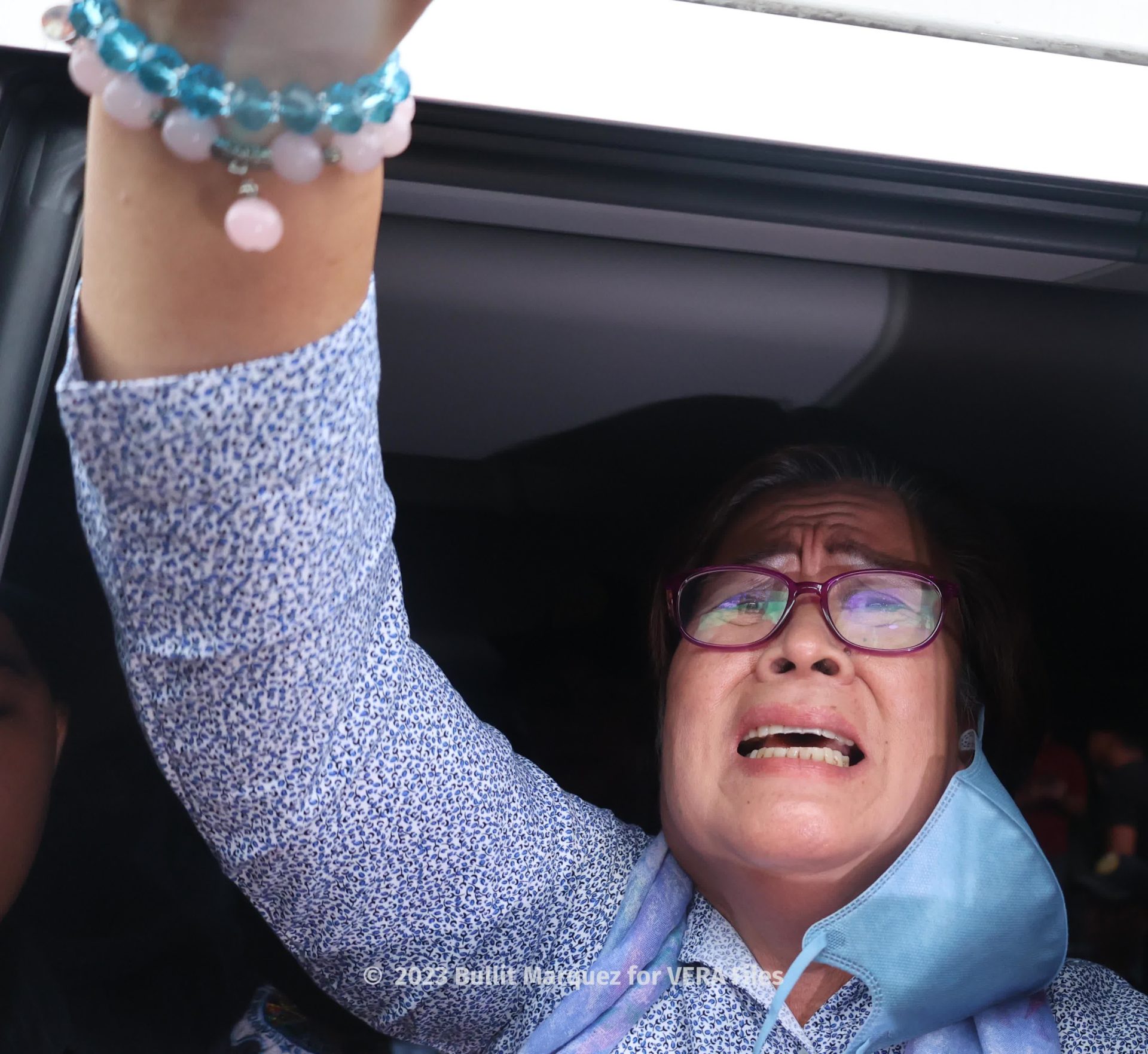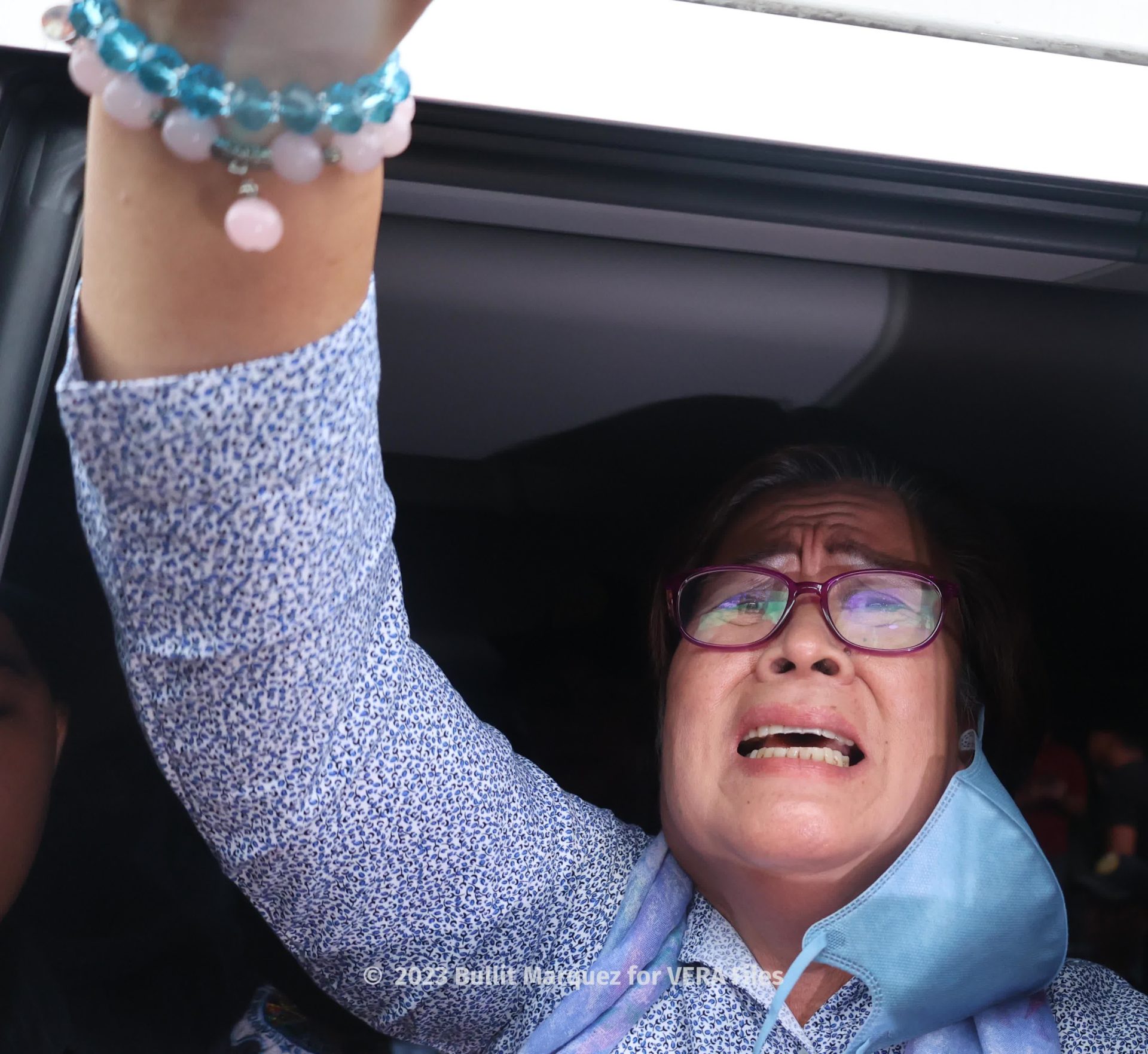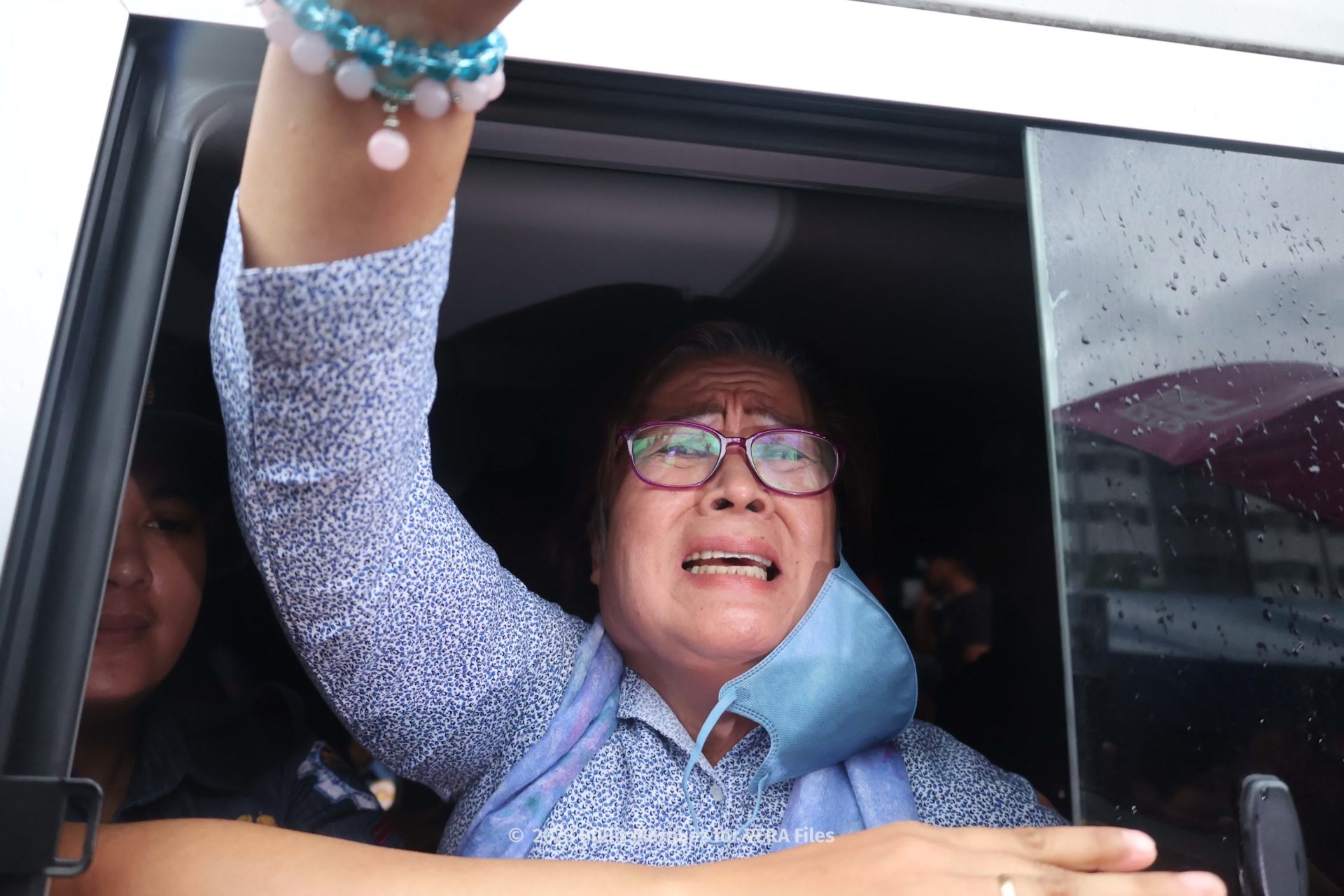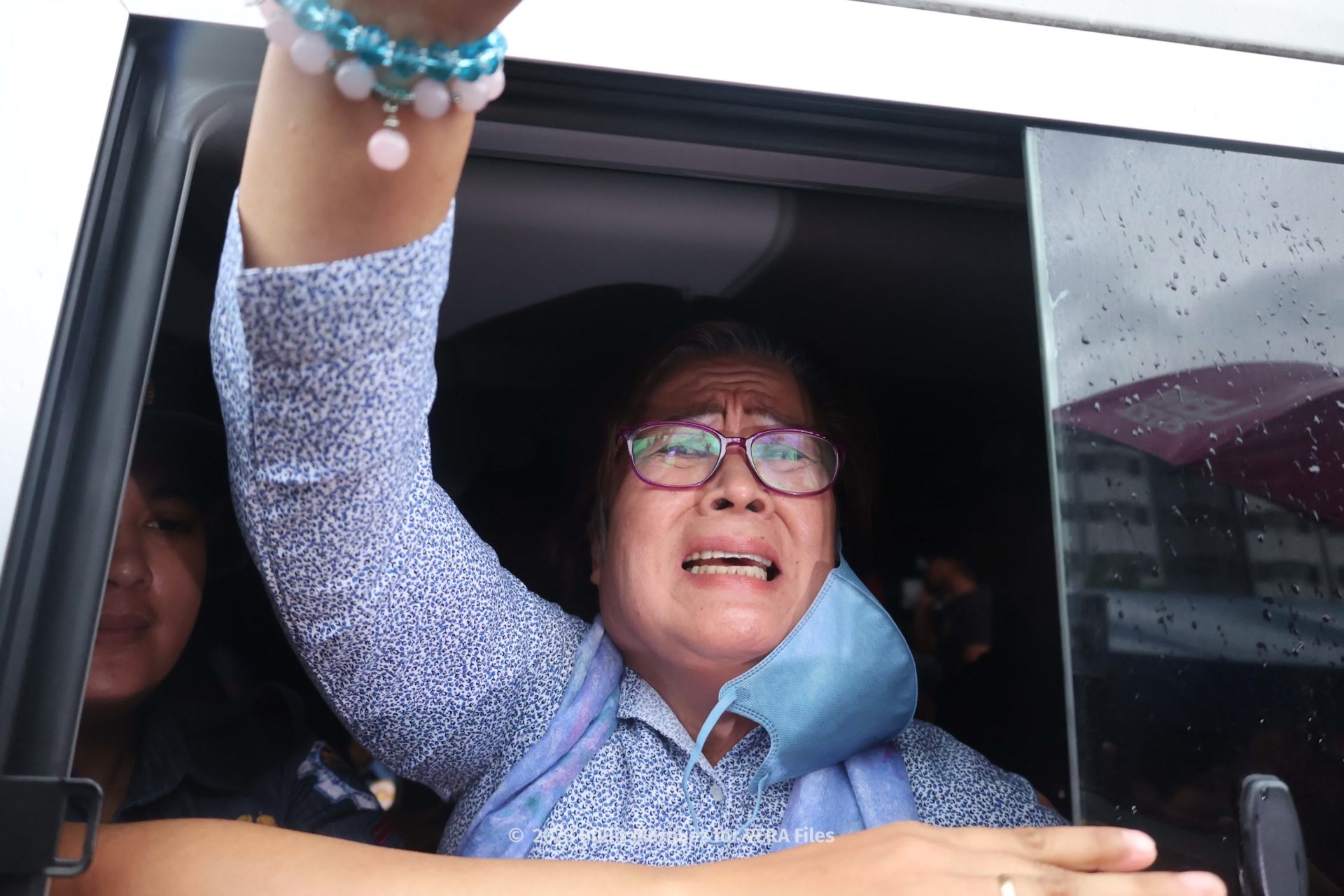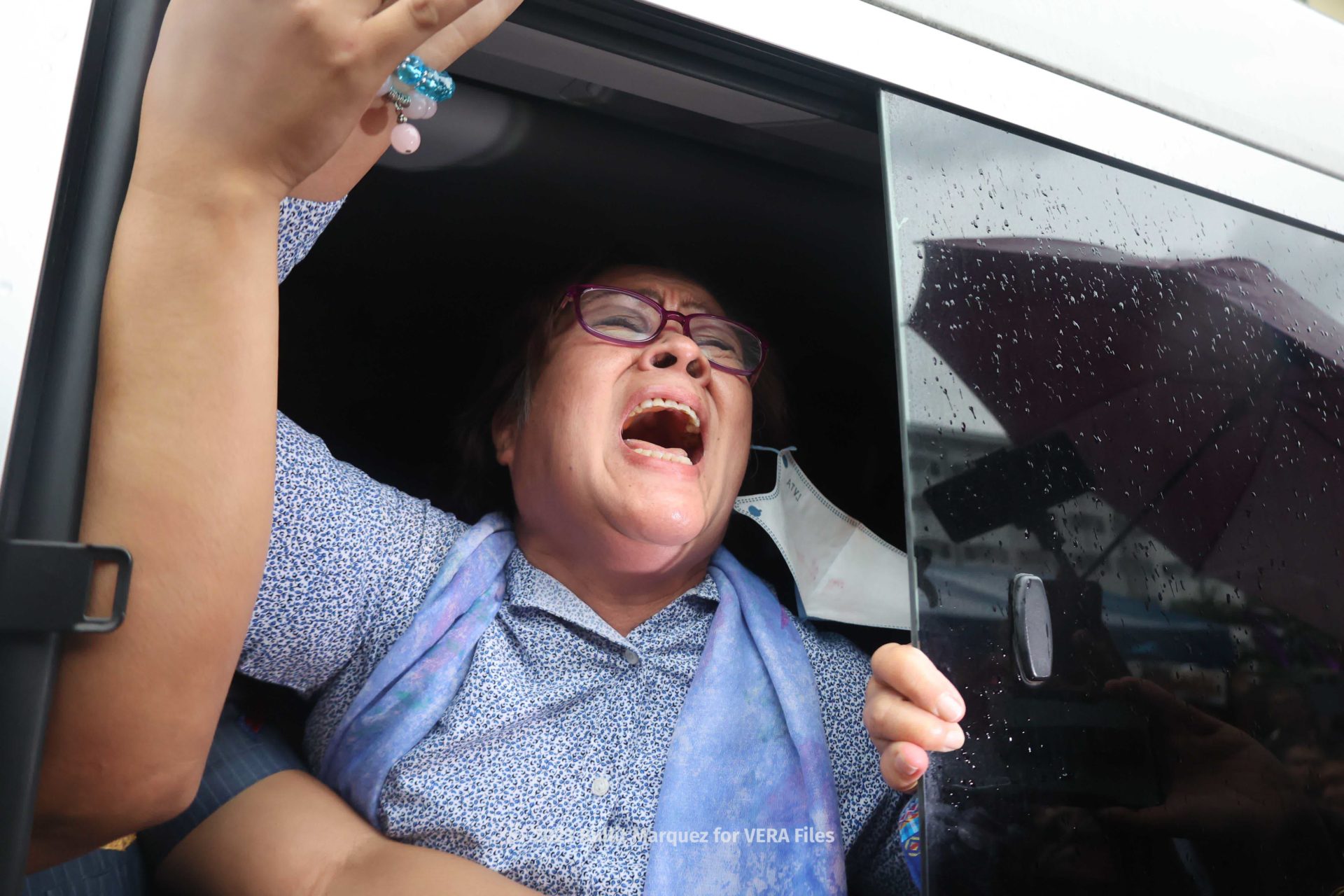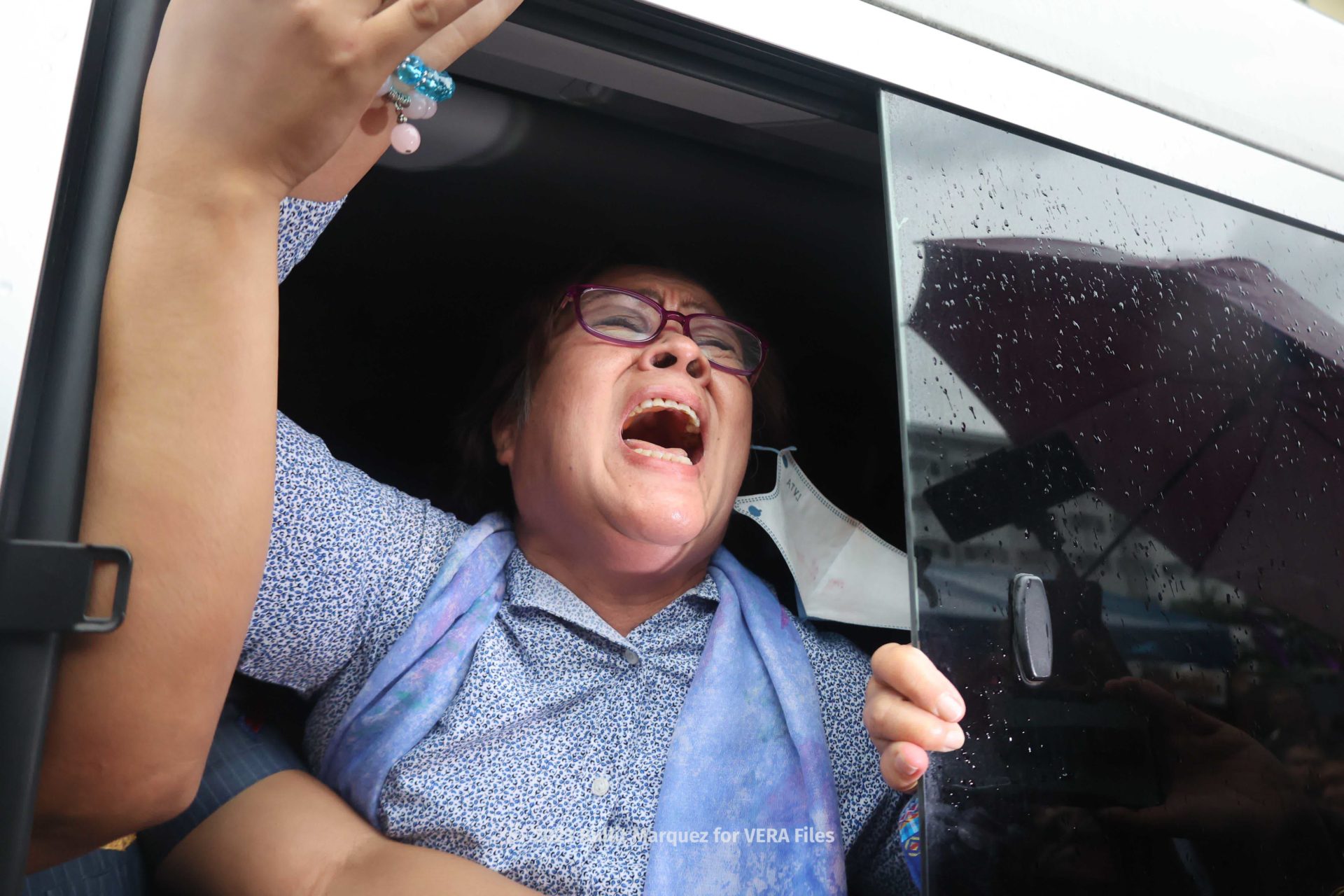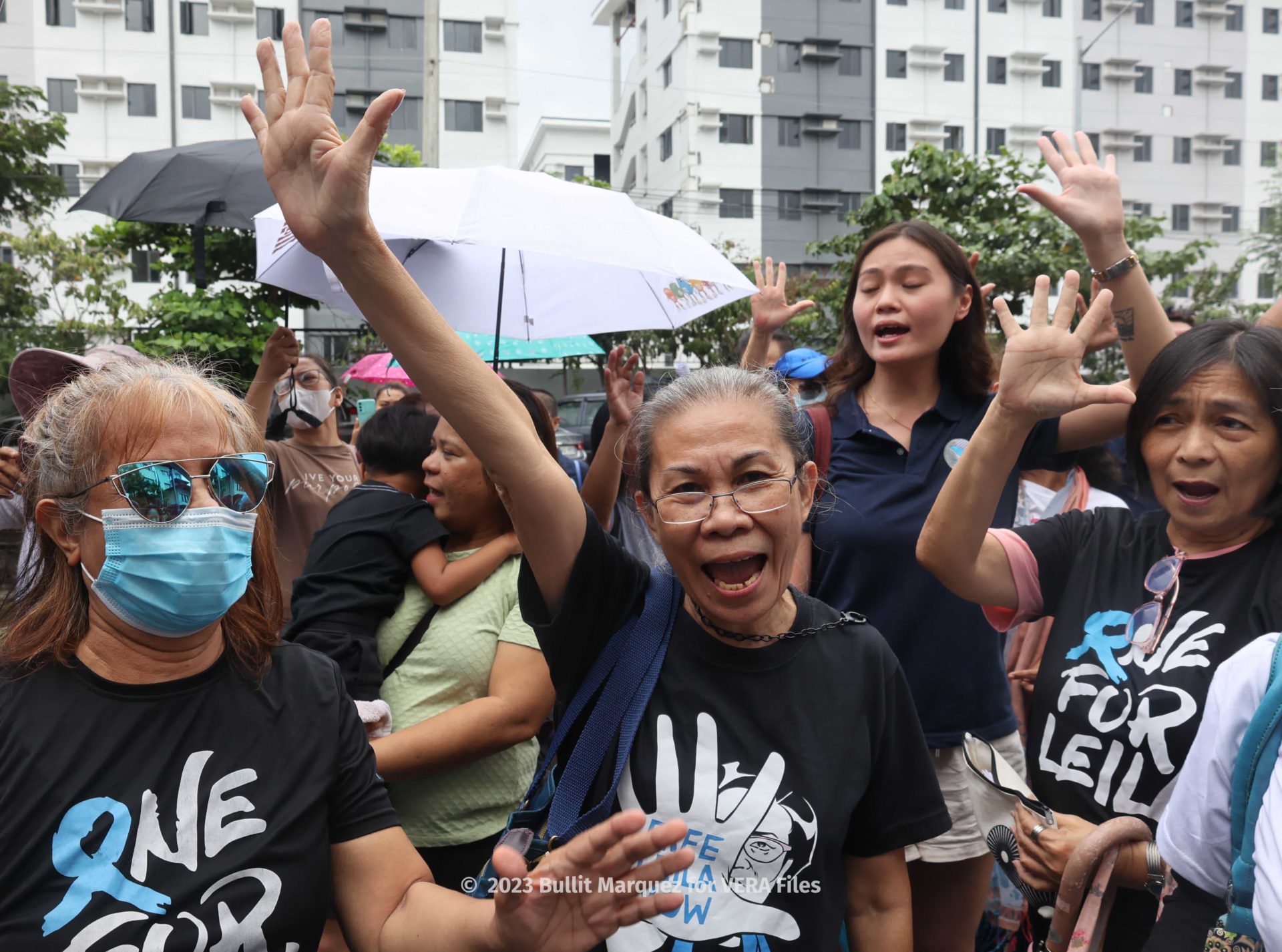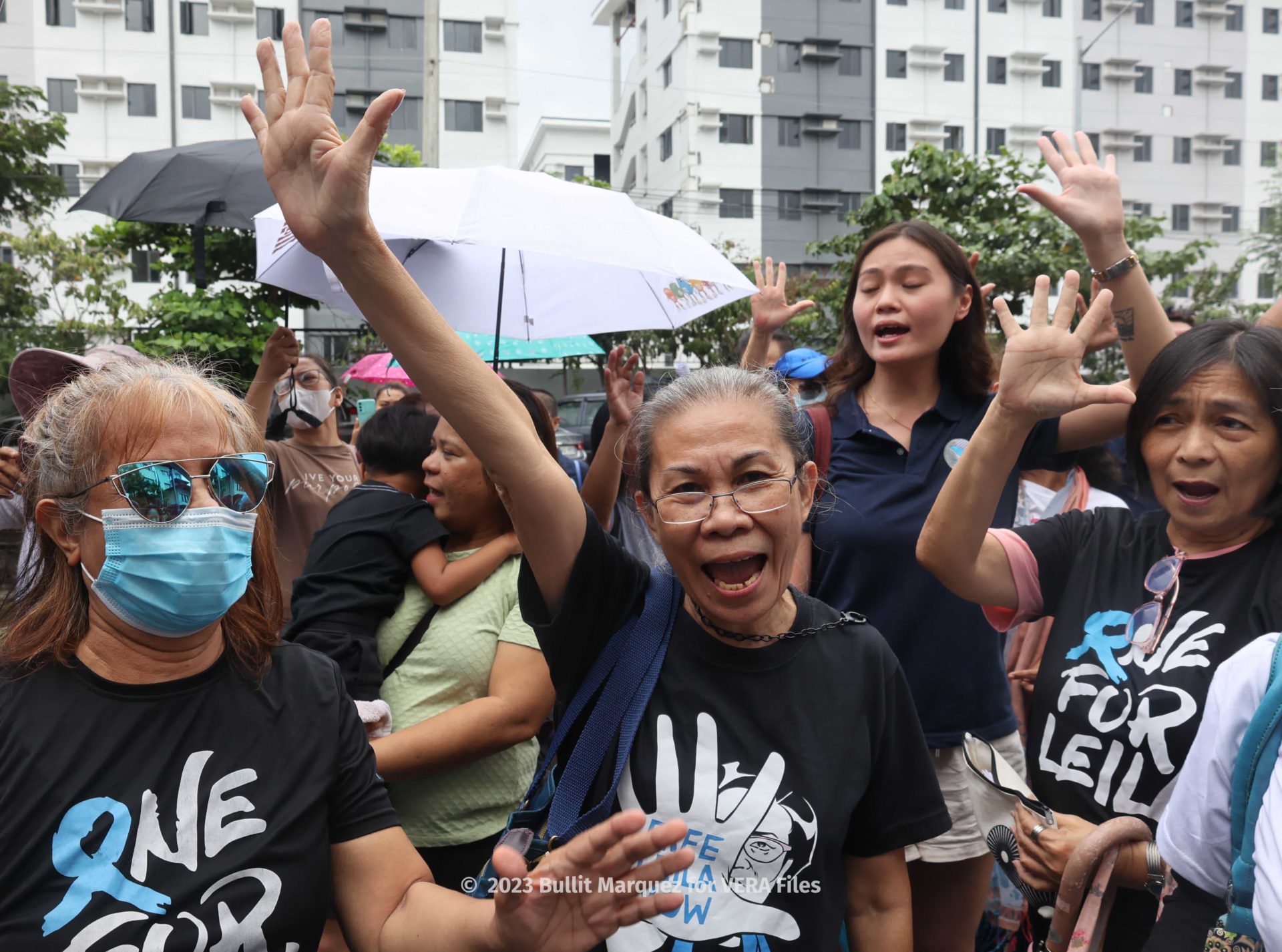 After more than six  long years in detention for what she insists as trumped -up drug charges,  former Sen. Leila de Lima walked out of her  cell at the Philippine National Police headquarters in Camp Crame at about 7 p.m. Nov. 13.
Her release was made possible by the granting of her motion to post bail by Muntinlupa City Regional Trial Presiding Judge Gener M. Gito.
De Lima and her co-accused – former Bureau of Corrections chief Franklin Jesus Bucayu, de Lima's former aide Ronnie Dayan, de Lima's former security aide Joenel Sanchez and Jad Dera – were allowed to post P300,000 bail each.
"For more than six long years I have been praying so hard for this day to come. Napakasakit ang makulong nang wala kang kasalanan. Ayaw kong mangyari ito sa iba. I don't want to be sad or bitter today. This is a moment of triumph and thanksgiving," an emotional De Lima told media as she stepped out of the courtroom.
De Lima thanked the administration of President Ferdinand Marcos  for "respecting the independence of the judiciary and rule of law."
De Lima's consistent supporter, former senator Sonny Trillanes IV, said in a statement, "The Magdalo group welcomes the release of former Senator Leila de Lima from detention for almost seven years. This is the biggest step in her quest for justice and redemption. The whole world will now know how Duterte misused and abused power to persecute those who dared stand up to his murderous regime. Mabuhay ka, Sen. Leila!
Akbayan, the political party of Sen. Risa Hontiveros, another consistent supporter of De Lima, said that the court decision marks a pivotal moment in the people's fight for justice even as it stressed that "the battle is far from over."
Akbayan said former president Rodrigo Duterte must be brought to justice for fabricating the charges against De Lima.
Lilak, an organization of feminists, activists, indigenous women, celebrated De Lima's "courage and determination to fight for truth and justice.
In a statement, it said they will continue to seek accountability of Rodrigo Duterte, former Justice Secretary Vitaliano Aguirre II, and all those who were part of the persecution of De Lima.
De Lima has won two out of the three  drug charges filed against her, which alleged her involvement in drug trafficking in the national penitentiary. She has been in detention at since February 2017.
Amnesty International welcomed the court's decision. "She should have never spent even a single day in detention," AI said in a statement.
It also called for the dismissal of the remaining case: "This last remaining drug case against her must be dismissed expeditiously, and those behind her arbitrary detention and other violations of her human rights must be brought to justice."