There is something that defies common sense in the suspension by Malacanang of Overall Deputy Ombudsman Melchor Arthur Carandang for supposedly leaking to media confidential and alleged false information on President Rodrigo Duterte's bank accounts September last year.
The "leak" was an interview of Carandang by reporters checking on the progress of the plunder case filed by Sen. Antonio Trillanes IV with the Office of the Ombudsman in May 2016.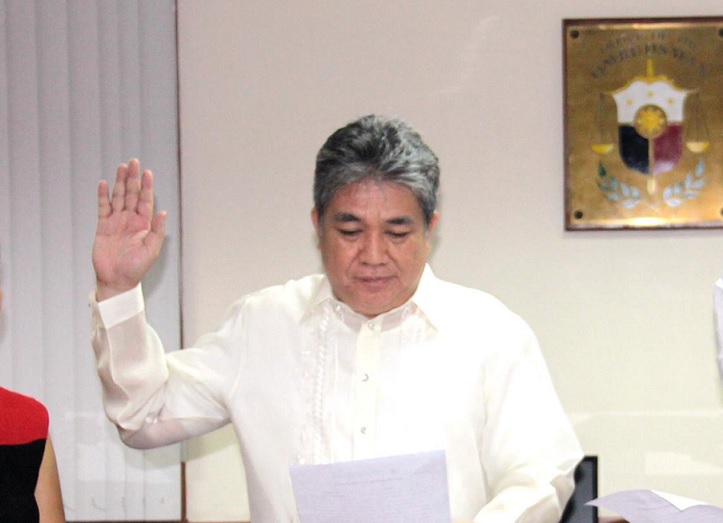 Deputy Ombudsman Arthur Carandang. (Photo from Office of the Ombudsman's Facebook page)
Trillanes attached a bunch of bank documents showing deposits of Duterte and daughter Sara Duterte-Carpio, Davao City mayor, in BPI and other banks in hundreds of millions, much, much more than the amount disclosed by the two in their Statement of Assets, Liabilities and Net Worth (SALN) when they were Davao City mayor and vice mayor respectively.
In a press briefing Monday Roque said the Office of the Executive Secretary formally charged Carandang with grave misconduct and grave dishonesty for "misuse of confidential information and disclosing false information."
"The charges stem from unauthorized disclosure of confidential information which (the Anti-Money Laundering Council) clarified did not come from them, which AMLC also said were wrong and misleading," Roque said.
The suspension comes one week after VERA Files published on Jan. 21 an analysis of the bank documents showing Duterte and his daughter failed to disclose joint deposits and investments exceeding P100 million in their SALN.
When Carandang confirmed to reporters last Sept. 28 that they got the requested documents from the AMLC and they were "more or less" the same as what Trillanes attached to his complaint, the Duterte-appointed AMLC executive director Mel Georgie Racela denied having sent the documents.
If we are to believe Racela that AMLC didn't send anything to the Ombudsman (although Ombudsman Conchita Carpio-Morales affirmed that they received documents from AMLC) what did Carandang leak?
The panic is becoming obvious.