By PABLO A. TARIMAN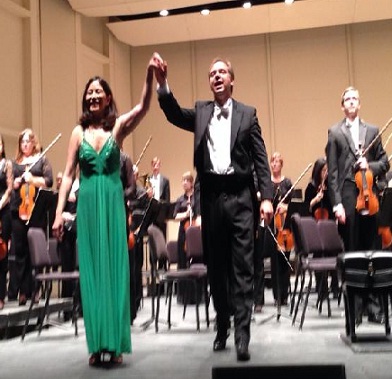 THE typhoon that killed hundreds in the Visayan region elicited shock and an outpouring of sympathy from the country's leading performing artists.
"It is horribly sad," said pianist Cecile Licad who expressed willingness to participate in any fundraising concert. The pianist once again received standing ovations for her performance of Rachmaninoff's Piano Concerto No. 2 with Hawaii Symphony and the San Antonio Symphony in Texas.
Another artist who wanted to cheer typhoon victims is violinist Cho Liang Lin who has forthcoming engagements with the National Symphony Orchestra of Taiwan and the symphony orchestras of Detroit, San Antonio, and Shanghai. He wrote to Licad saying how deeply he was touched by the plight of typhoon victims. "If there are events that I can help to cheer the victims, please let me know. I am in!" the noted violinist said.
Prima ballerina Lisa Macuja Elizalde said she cried and is still in shock after seeing the TV footage of typhoon victims. "I am still feeling so helpless and empty at the thought of continuing my Swan Song Series," she added. "That's when I thought of transforming my farewell concerts into something with a bigger purpose and that is to raise funds for the typhoon victims."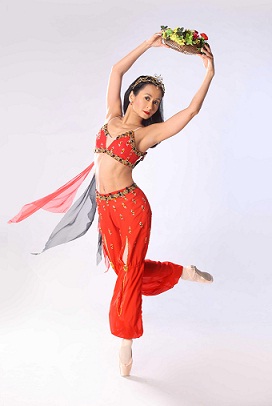 Elizalde added all proceeds from the ballet show will all go to typhoon victims.
Tenor Arthur Espiritu said he was also horrified upon seeing the extent of the damage wrought by Typhoon Yolanda. "The destruction is so unreal and I couldn't imagine how much suffering those people have experienced."
The tenor said he could relate to the victims because some years back, his family was also victims of Hurricane Katrina in New Orleans. "That hurricane destroyed our home. We had to pick ourselves up and rebuild from zero.  I can feel what they felt.  But compared to what I saw in New Orleans, what happened in Samar and Leyte was far worse.  The extent of the damage is huge and covered a much wider range of land. More lives were lost.  It just breaks my heart."
When Katrina happened, the tenor was performing at the Santa Fe Opera and was about go to go back to New Orleans to celebrate his birthday before another engagement with  Pittsburgh Opera.
He recalled: "As it turned out, I sold my car in Santa Fe and flew straight to Pittsburgh because my family had already evacuated.  I didn't experience Katrina while it passed New Orleans, but when I came back home, some of our things were looted, most of my clothes were molded.  There was nothing left to recover –my books, CD collections along with my grand piano which was totally damaged and irreparable. We lost everything.  I just found myself dazed and floating like zombie.  I could not describe my emotions but I just stood there and watched the whole entire neighborhood gone.  Cars over other cars, fences, backyard pools.  Houses moved in the middle of streets.  Just total destruction."
Espiritu is also raising funds for relief operations for the town of Llorente in Eastern Samar where his wife, Christina Jobocan, comes from.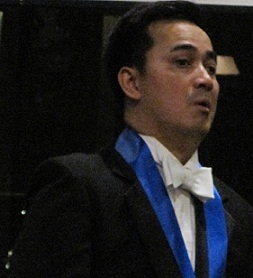 "We have no word from Christina's family, or from our nuptial godfather, Llorente Vice-Mayor Nathaniel Hugo. I was so nervous for her because it was all she could think of."
Espiritu is all set to perform as one of the soloists in Rossini's Petite Messe Solennelle at the Ayala Museum on Dec. 3, 2013 at 7 p.m. Then he will proceed to Hong Kong's "First Pacific Event" with Regine Velasquez, Joanna Ampil, Sam Conception, Charice Pempengco, Ryan Cayabyab singers, front liners include Sharon Cuneta, Ogie Alcasid and Aga Mulach, among others.
After his Manila and Hong Kong engagements, the internationally acclaimed tenor flies to  Leipzig, Germany to rehearse for Oper Leipzig's new production of Don Pasquale, then off to Baden Baden in March to perform Edmondo in Puccini's Manon Lescaut with Maestro Simon Rattle at the Baden Baden Festspielhaus. He will debut as Fernando in Donizetti's La Favorita in St. Gallen, Switzerland."
Now a father of a baby boy named Aaron, Espiritu admitted fatherhood had changed every aspect of his life. "I am the happiest man alive so far. Now my life is no longer revolving around my career.  I have acquired a much different perspective in life. All in a very good way. For one, it has changed me as a man. I'm enjoying every minute with him and watching him grow. Seeing him smile is simply breathtaking."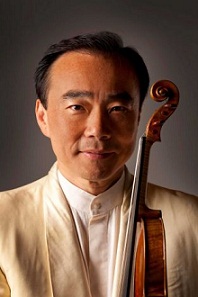 (Ballet Manila's La Bayadere will open November 14 and will run until November   15 and 16 . All proceeds will go to the Philippine National Red Cross and DZRH's Operation Tulong. All  remaining performances  featuring Ballet Manila and the Manila Symphony Orchestra – will be presented at 7:30 p.m. at the Aliw Theater, CCP Complex, Pasay City. For tickets, contact Ticketworld at 891-9999 or ticketworld.com.ph. For inquiries or additional information, contact Ballet Manila at telephone numbers 525-5967 or 400-0292.
(Those who want to help tenor Arthur  Espiritu in the fundraising for typhoon victims of Llorente town in Eastern Samar are advised to get in touch with these numbers: 09273206744 or 09154985063.)