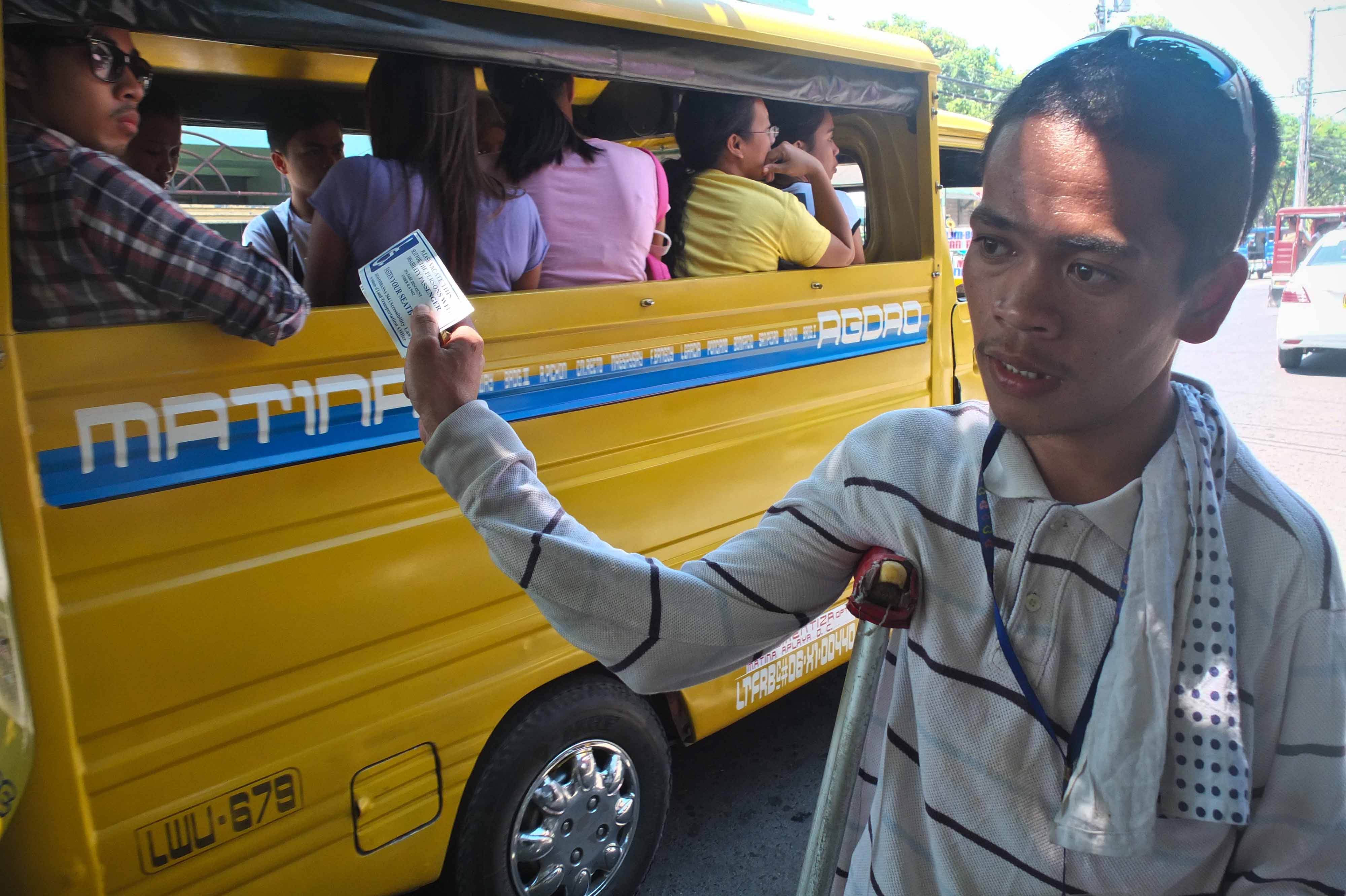 Text and photos By KARLOS MANLUPIG
DAVAO CITY—The passing jeepneys barely notice the man standing under the shade of a tree along Magallanes Street here, even if he uses his crutch to grab their attention.
But he is not trying to get a ride. He is merely offering jeepney drivers some stickers to remind them and other passengers of the rights of commuters who are persons with disability (PWDs).
Meet 23-year-old Vichard Aliño, a person with orthopedic impairment, who prowls the streets of Davao during the day on a mission to empower PWDs.
Aliño, whose disability was the result of poliomyelitis, is a member of Davao City's Association of Differently Abled Persons (ADAP), which is tasked to offer PWD rights stickers to jeepney drivers. The stickers remind drivers of the 20 percent fare discount PWD passengers are entitled to under Republic Act 7442, otherwise known as the Magna Carta for Persons with Disability.