The forlorn look on Haron Arisa's face, his stooped frame and the bony remnants of his once sturdy legs seem to echo the heavy burden that has been weighing him down for about four years now.
It all began in 2013 while Arisa was in his farm not too far from the small hut that he shared with his family in Datu Piang—a third-class municipality in Maguindanao province, in the Autonomous Region in Muslim Mindanao (ARMM). Members of a Civilian Volunteers Organization—a paramilitary group operating alongside government forces, mistook him for a member of a Muslim rebel group, and shot him. That single bullet was all it took to immobilize a part of his body.
Today, this 30-plus-year-old father of four (he could not tell his exact age) could only dream of returning to the life he once knew, when his body, then firm and strong, could work in the field that helped feed his growing family.
But for Arisa and many others in war-torn Mindanao with some form of physical or intellectual disability, hopes for a life of peace — and a return to their once productive lives — are being torn to shreds when little help, if any, appears forthcoming to facilitate their recovery.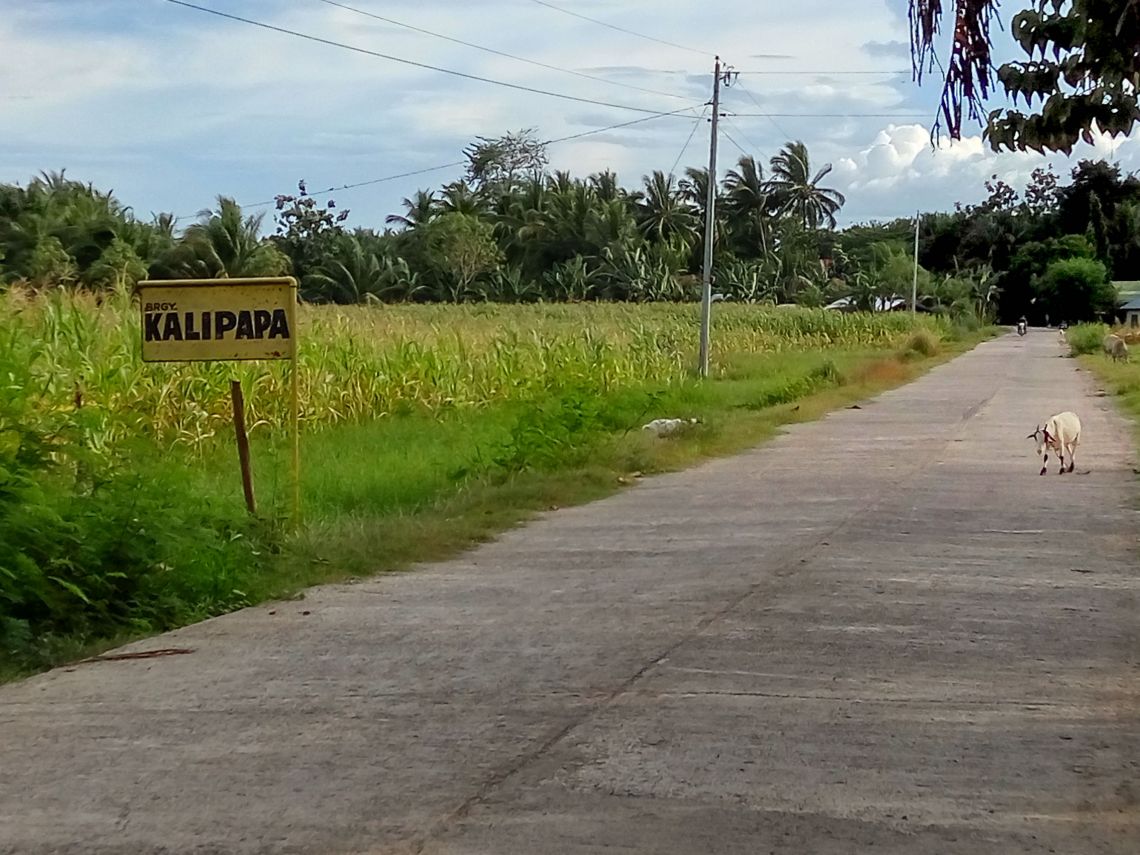 Amid this verdant and serene landscape in
conflict-ridden Barangay Kalipapa in Datu Piang, Maguindanao, PWDs are falling
below the radar of local government and humanitarian organizations, making them
more more vulnerable to abuse, neglect and exploitation.
The protracted armed conflict in Mindanao has forced hundreds of thousands of people into chronic internal displacements, exacerbating poverty in a region that, ironically, is dubbed the Land of Promise owing to its rich natural resources.
Throughout the intermittent war that broke out more than four decades ago tens of thousands have died while close to 4 million people have been displaced in the course of the conflict. According to the United Nations High Commissioner for Refugees (UNHCR), a total of 407,397 persons were displaced from their homes in 2015 alone.
Conspicuously missing in the dominant tales of suffering spinning out of the conflict parts of Mindanao are people with disabilities (PWDs) and how they bear the bigger brunt of the rebellion. Data on their number, let alone the specific challenges confronting them, and their disproportionate vulnerability to the armed conflict are rare or, at best, inadequate to inform policy and much needed actions to help this sector become productive members of their communities, not mere recipients of occasional dole outs.
A check with the Department of Social Welfare and Development (DSWD) and the Department of Health (DOH) in ARMM indicated that despite the seeming prevalence of war-induced disability, there's a gnawing lack of disability-related data. Worse, programs, even of international humanitarian agencies assisting Mindanao that are intended for PWDs, seem inadequate and, where relevant ones exist, tend to focus on those with physical impairments, conveniently ignoring non-apparent ones, including intellectual disabilities.
Existing data do not provide disaggregate or separate by type of disability, which raises questions, among others, on the kinds of assistance being extended to PWDs, and the programs being executed in the absence of comprehensive and reliable data and disability-inclusive policy and program planning.
Based on the 2010 Census, disaggregated by sex and age group, there are 8,343 PWDs in Maguindanao—which has witnessed some of the biggest conflict-induced displacements of civilians, and is home to some of the poorest towns in the country.
Even the national government does not have accurate data on the number of people with disabilities in the Philippines, Rizalio Sanchez, chief of the information and communications division of the National Council on Disability Affairs, said in an earlier interview.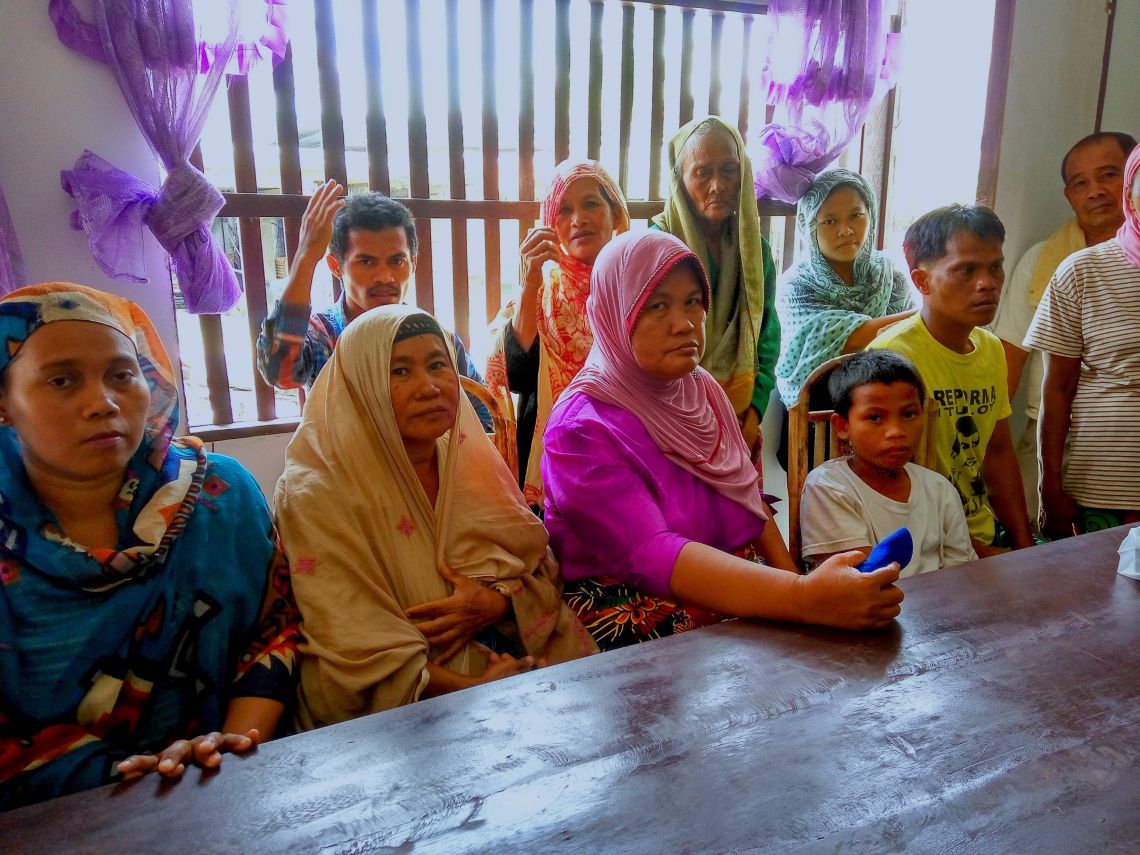 In Maguindanao, and elsewhere in the conflict-affected parts of the region women are often left with the burden of looking after PWDs — with little help, if any, from local social welfare and health institutions.
According to the 2010 Census, only 1.4 million people, or 1.57 percent, have disabilities in the country, contrasting sharply with the global estimate indicating that 15 percent of the global population is living with some form of disability. The World Institute on Disability says 16 percent of all disabilities are conflict-related.
Norodin Panalangin, 24, hit by a bullet in late 2015 in his right knee, had to scrounge up a whopping P200,000, for a badly needed operation. He said no assistance of any kind was extended to him by local government agencies.
A young woman in her 20s in Barangay Lintangan in Shariff Saydona Mustapha, (a a 6th class municipality in Maguindanao) who shows signs of post-traumatic stress disorder, faints whenever she sees a uniformed member of the military.
Muslima Gandawali, who teaches in a day care center in the same barangay, said the only psychosocial services available in her village were those offered by the United Nations Children's Fund in 2010, when conflict broke out anew and displaced some 5,000 people.
Those with intellectual or developmental disabilities are faced with even greater challenges in strife-torn Mindanao. Some parents in select towns in Maguindanao, such as Shariff Mustapha Saydona, Talitay, DatuPiyang, and Mamapasano —spoke of children and other members of their communities being deeply traumatized by the war and ending up with long-term mental health problems, or infants born in displaced persons camps growing up with learning disabilities.
Dr. Mildred Apostol, resident psychiatrist and head of the Mental Health Unit at the Cotabato Regional and Medical Center, said most cases brought to her unit, including post-traumatic stress disorder, came from ARMM. There is no data, however, indicating the number of people with such disabilities in Mindanao.
In Tagum, capital of Davao Del Norte, a relatively less strife-torn area in Mindanao, the initial phase of a census initiated by a group of PWDs led by engineer Darlito Palermo showed that in seven of 23 barangays comprising the city, 900 people had disabilities, at least 200 of whom had intellectual disabilities, including Down syndrome, cerebral palsy and autism. The 41-year-old advocate of disability rights, who was stricken with polio at age two, laments the lack of government support for PWDs like him.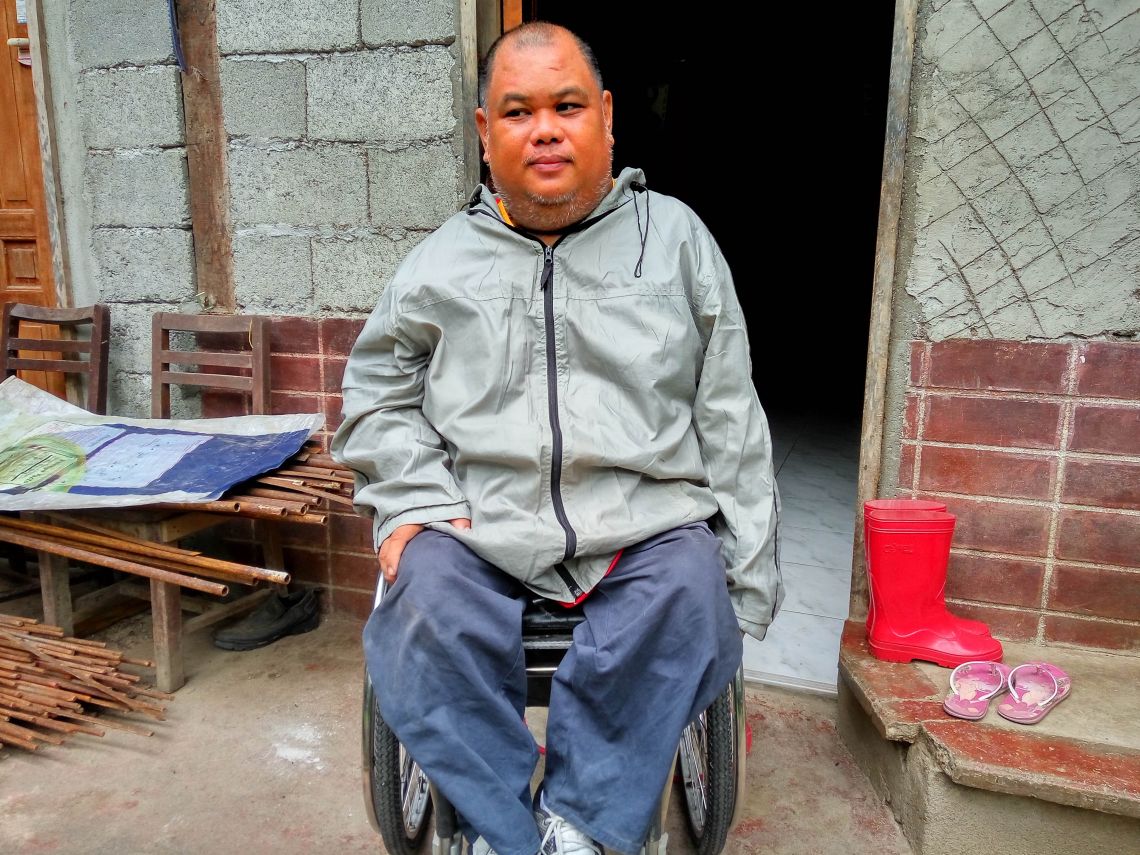 Engr. Darlito Palermo, who had polio at the age of two, laments the lack of government support for PWD. He has mobilized other PWD in his town, Tagum City in Davao del Norte, as disability rights advocates.
In situations of armed conflict, PWDs also face increased risks of violence, as well as exclusion from access to humanitarian assistance, livelihood, and basic services such as education, and health care. "Any effort to reduce and eliminate poverty," says Handicap International, "can only be effective if it takes into account people with disabilities, who are among the most vulnerable groups."
Noraida Abo, program coordinator of the Cotabato City-based United Youth in the Philippines-Women (UNYPHIL-Women), admitted that PWDs tend to be left out of humanitarian actions and related programs for conflict-affected communities in Mindanao.
"Wala sa mga programa ang pagtingin sa PWDs (addressing the needs of PWDs is not included in the programs)," said Abdulnasser Binasing, program coordinator of Kadtuntaya Foundation, Inc., which is based in Cotabato City.
Allan Rasman, who heads the Mindanao Association of Muslims with Disabilities, a non-government organization based in Davao City, echoed a similar observation.
H. Emma Salik Ali, OIC of DSWD-ARMM, said there is a focal person for PWDs in Maguindanao, and that skills training is being offered to select PWDs under the provincial governor's office with which initiatives for PWDs are also being coordinated. She admitted, however, PWDs in far-flung areas where security is a major concern are not always being reached or visited by its social workers.