A netizen revived an old and fake report claiming Naga City is the country's "shabu capital." Alleging in its caption that Vice-President Leni Robredo is a "drug protector," the fabricated report carried the headline, "Robredo's Hometown Naga City Named As Shabu Capital City Of The Philippines."
VERA Files Fact Check debunked a similar story with the same headline published by a different website nearly two years ago. It claimed that the Philippine Drug Enforcement Agency (PDEA) made the declaration. (See: THIS WEEK IN FAKE NEWS: Naga City NOT DECLARED by PDEA as shabu capital)
The PDEA has not published on its website or official Facebook (FB) page any report declaring Naga as the country's "shabu" (methamphetamine) capital. No legitimate media organization has carried any story making the same claim.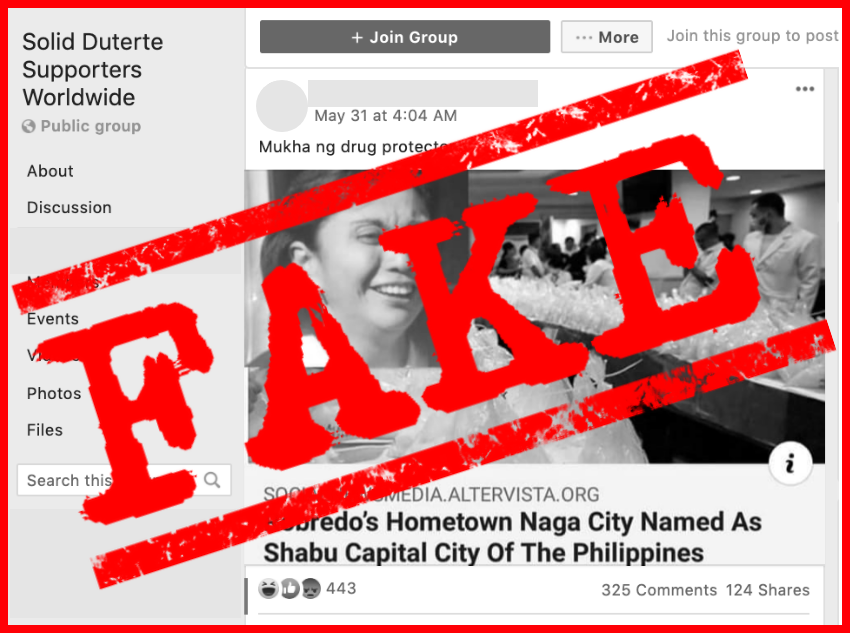 The netizen's May 31 post in public FB group Solid Duterte Supporters Worldwide bore only a screengrab of the fake November 2017 story published by website Social News Media Online. Its thumbnail misled viewers with an unrelated photo of illegal drugs placed on two long tables, and an inset showing Robredo.
A reverse image search traces back the photo of illegal drugs to a May 2017 Reuters report about the seizure of 600 kilograms of shabu in Valenzuela City, Metro Manila — not Naga.
The fake, three-year-old story of Social News Media Online remains live on its site. Apart from the fabrication that PDEA declared Robredo's hometown as the country's top shabu hotspot, it made an unsupported claim that Naga City and Camarines Sur province were "on the top of the lists of the cities and provinces having the most arrested drug personalities."
Social News Media Online's article also compiled excerpts from reports by ABS-CBN News, GMA News Online, Politiko Bicol, and even a press release by the Philippine National Police Region 5, among others.
The only source cited in Social News Media Online's story is OKD2, which was previously flagged by VERA Files Fact Check for spreading online disinformation. Opening the site prompts a warning from a browser saying it might be trying to steal personal information of the visitor.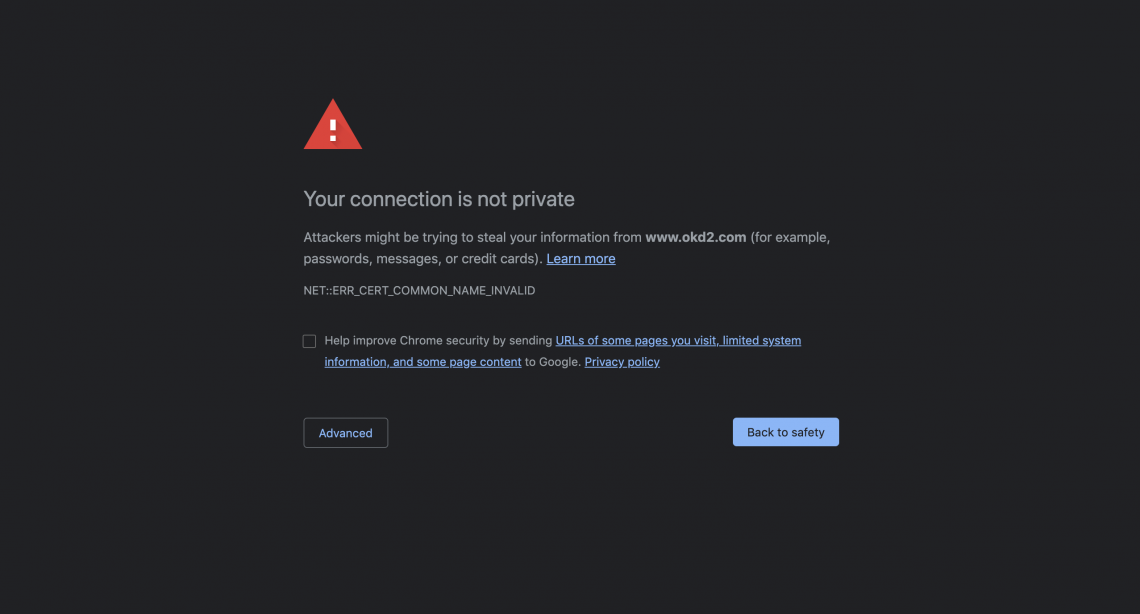 The netizen's fake post surfaced a day after authorities announced that they seized a total of around 22 kilos of shabu worth P117 million in the Bicol region, where Naga is located, during the first quarter of the year.
The netizen's post in public FB group Solid Duterte Supporters Worldwide could have received over 177,000 people, with traffic largely coming from the Solid group, and two other FB groups: ISUMBONG MO KAY TATAY DIGONG and Gising Na Pinoy. Solid Duterte Supporters Worldwide was created in May 2016.
(Editor's Note: VERA Files has partnered with Facebook to fight the spread of disinformation. Find out more about this partnership and our methodology.)