Facebook (FB) scammers are at it again, this time posting fake promotions about an online sale of air conditioners. The latest ads claimed that a physical sale at the SM Mall of Asia (MOA) caused a crowd crush similar to the recent disaster in Itaewon, South Korea.
At least three bogus advertisements posted by various FB pages on Nov. 1, 3, and 8 claimed that a crowd lining up in the mall to buy Japanese aircons fainted in a "stampede" and "crowd crush."
The Nov. 3 post carried the text: 
"Tragedy of stampede in Korea was repeated in the Pilipinas (Philippines). It is now estimated that 28 people have been injured and fainted…Rescue crews received at least 61 calls from residents in Pasay City saying they were having trouble breathing."
The posts drew netizens to product websites asking for their personal information.
These posts are false. No such event happened at MOA, and the promos are actually phishing schemes.
Reverse image searches show that the photos used were not in the Philippines, and one was altered.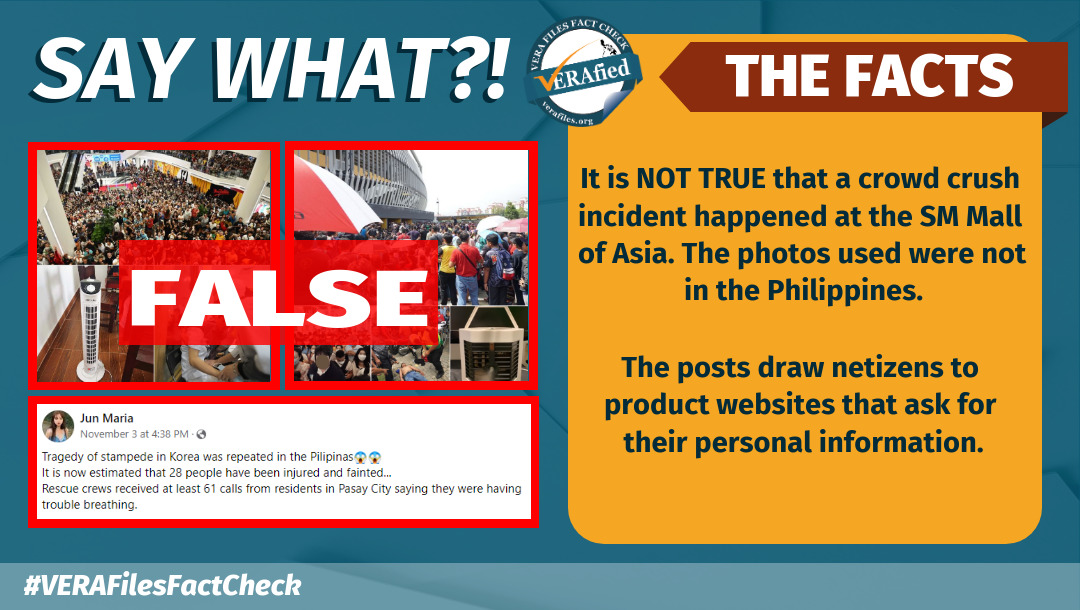 One of the posts used a previously fact-checked image, which in truth was a 2016 mall concert of a Vietnamese pop star in Hanoi. It was edited to make it look like a launch of an air conditioner sale. (Read VERA FILES FACT CHECK: Post about 'MOA aircon sale' crowd FALSELY used images of malls in Vietnam)
Another photo showing a crowd was uploaded by a Vietnamese netizen in a comment section of an e-commerce site on Aug. 20.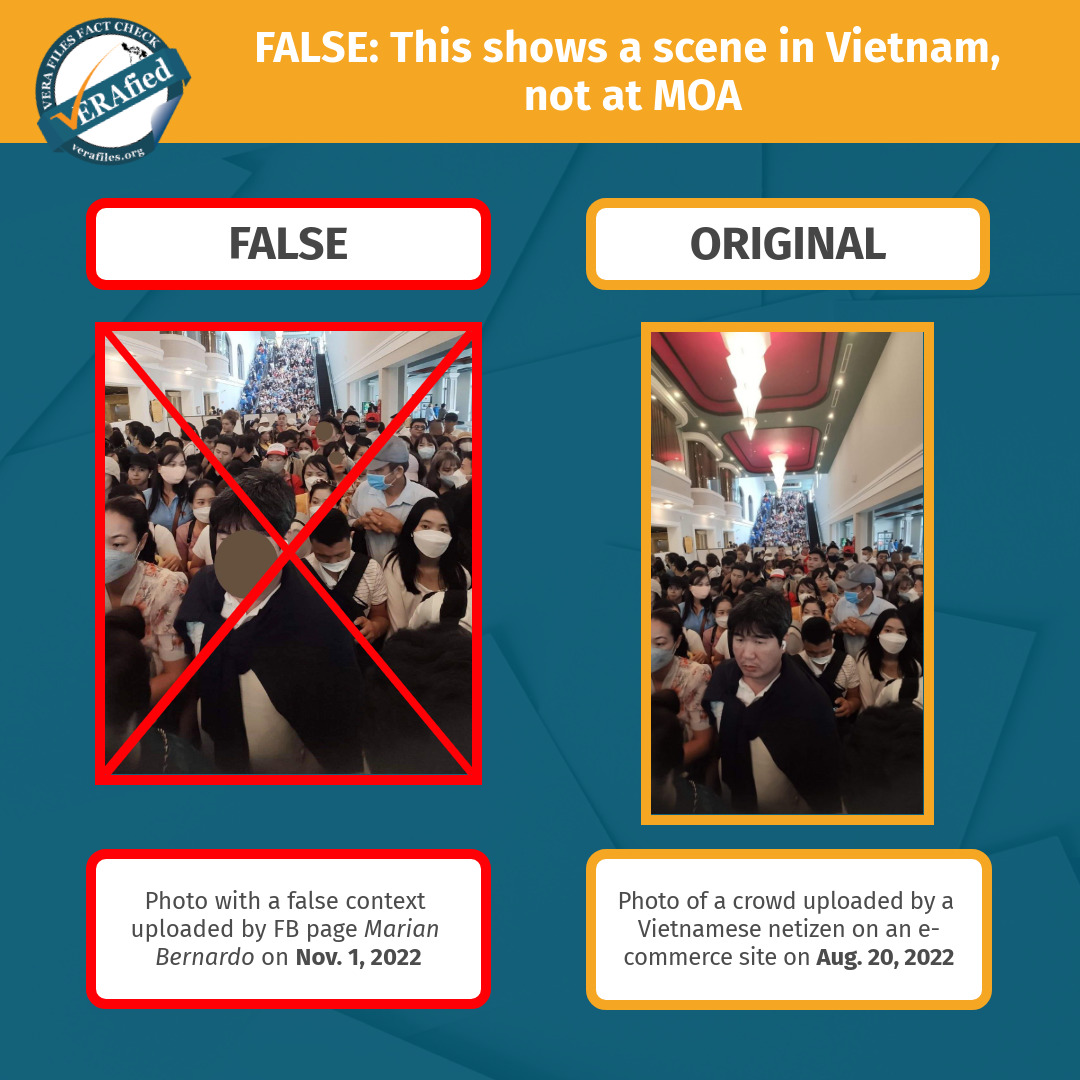 The photo showing a shirtless man lying on the floor was taken in Malaysia on Sept. 12, 2018, when some fans fainted while queuing to buy ASEAN Football Federation (AFF) Cup tickets. The Vietnam News Agency published the photo.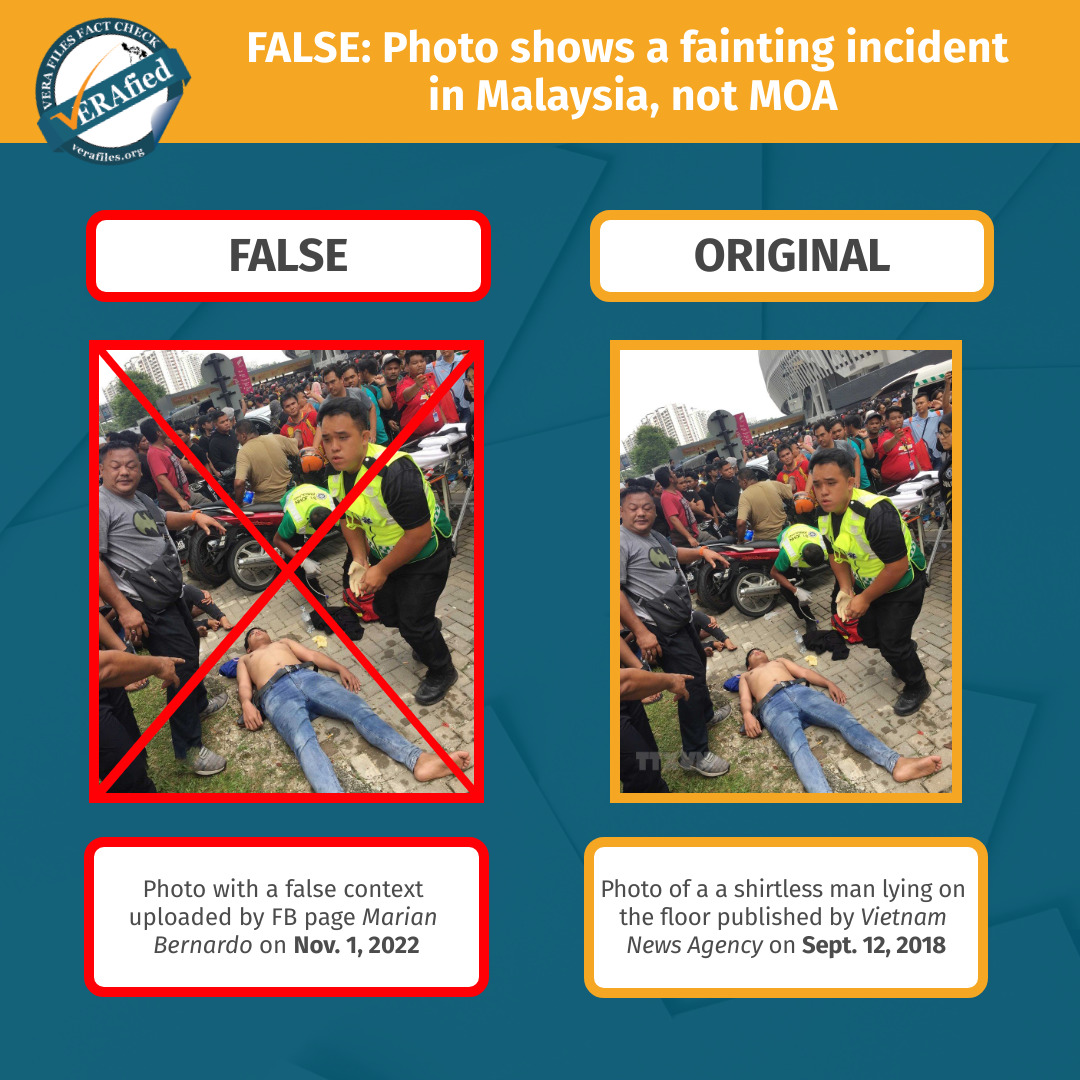 Another photo shows a different crowd from the same AFF Cup ticket sale, published by Zing.vn.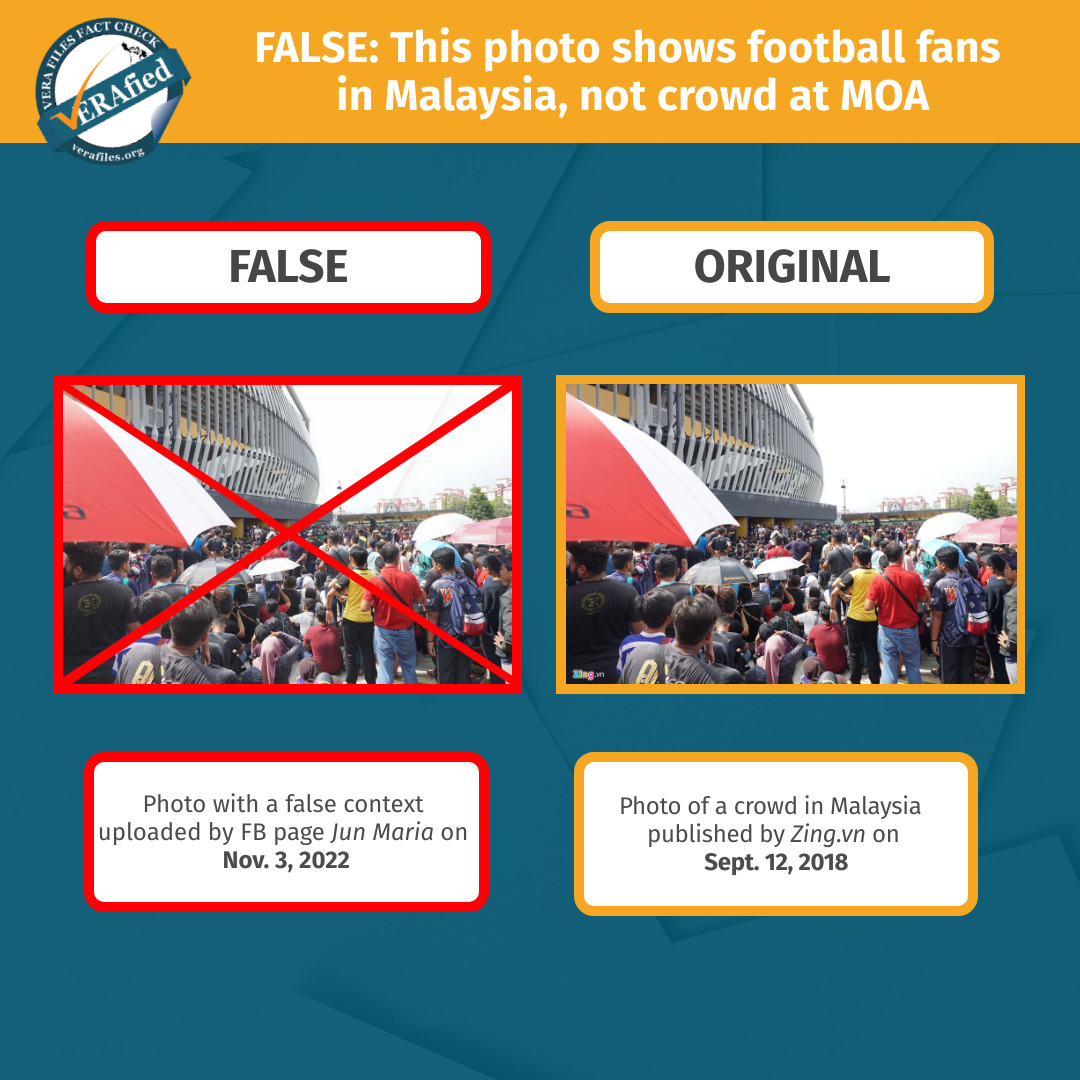 The photo showing a crowded mall was taken in East Rutherford, New Jersey. The original photo's caption on Getty Images showed that it was from a Sept. 4 opening of a burger restaurant by a famous YouTube personality.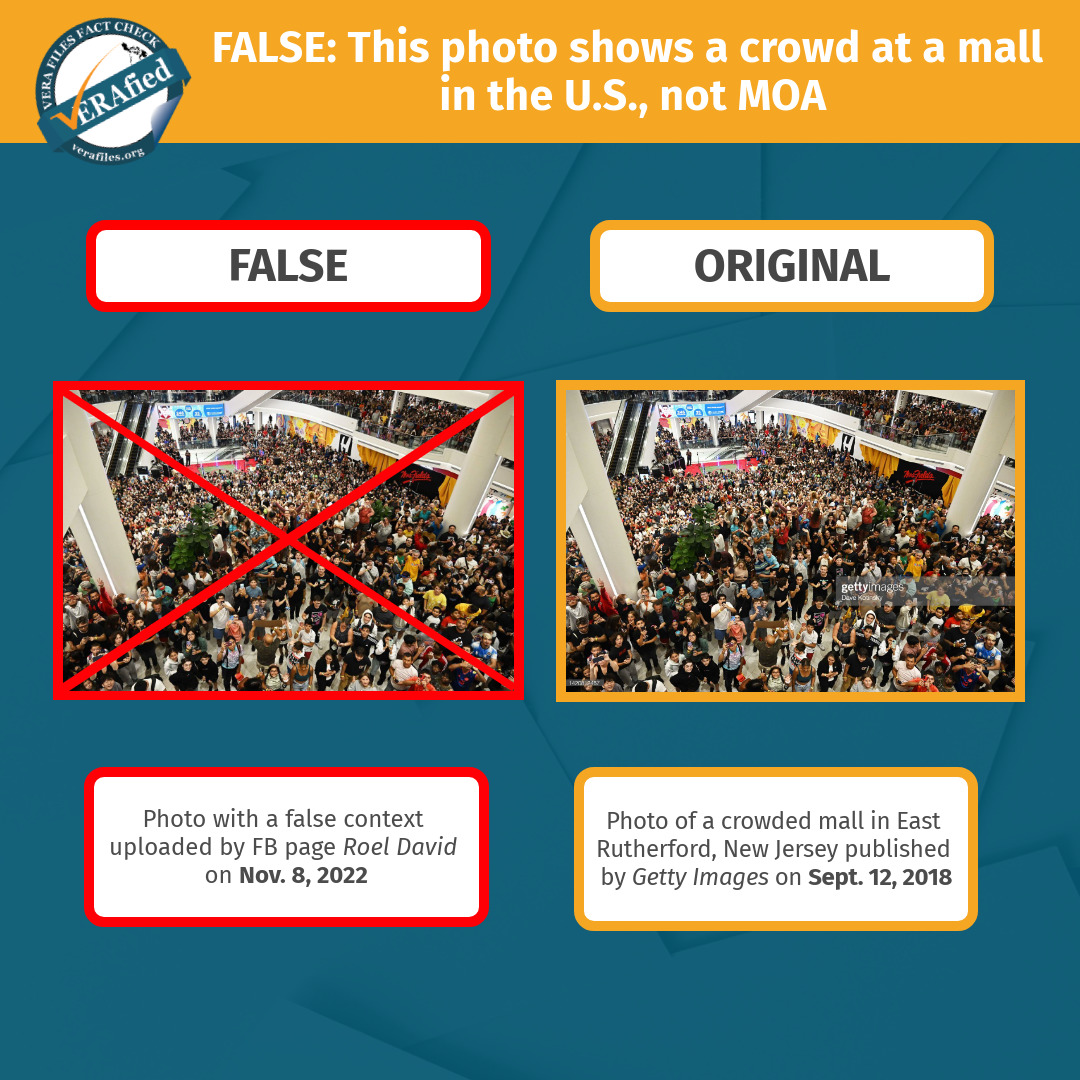 The photo of a woman who fainted was taken at the Big C supermarket in Hanoi, Vietnam on March 14, 2015. It has been used in a similar scam. (Read VERA FILES FACT CHECK: Another FAKE ad for aircon uses altered image, scam link)
The posts were uploaded after the Halloween crowd crush in Itaewon, South Korea, that killed 156 people. 
This is the sixth time in 2022 that VERA Files Fact Check debunked such false advertisements.
The posts by the FB pages Marian Bernardo (created on June 8), Jun Maria (June 7, initially under the name Kathryn Soberano) and Roel David (June 8) collectively garnered 1,190 reactions, 478 comments, and 48 shares.
Have you seen any dubious claims, photos, memes, or online posts that you want us to verify? Fill out this reader request form or send it to 'VERA, the truth bot' on Viber.
(Editor's Note: VERA Files has partnered with Facebook to fight the spread of disinformation. Find out more about this partnership and our methodology.)