Supporters of presidential candidate Ferdinand "Bongbong" Marcos Jr. and his running mate Davao City Mayor Sara Duterte-Carpio circulated a manipulated image of the crowd at Vice President Leni Robredo's March 20 campaign rally in Pasig City.
The altered photo, published on the same day by several Facebook (FB) pages, had a sea of pink-clad supporters along Emerald Avenue and on building façades along the street.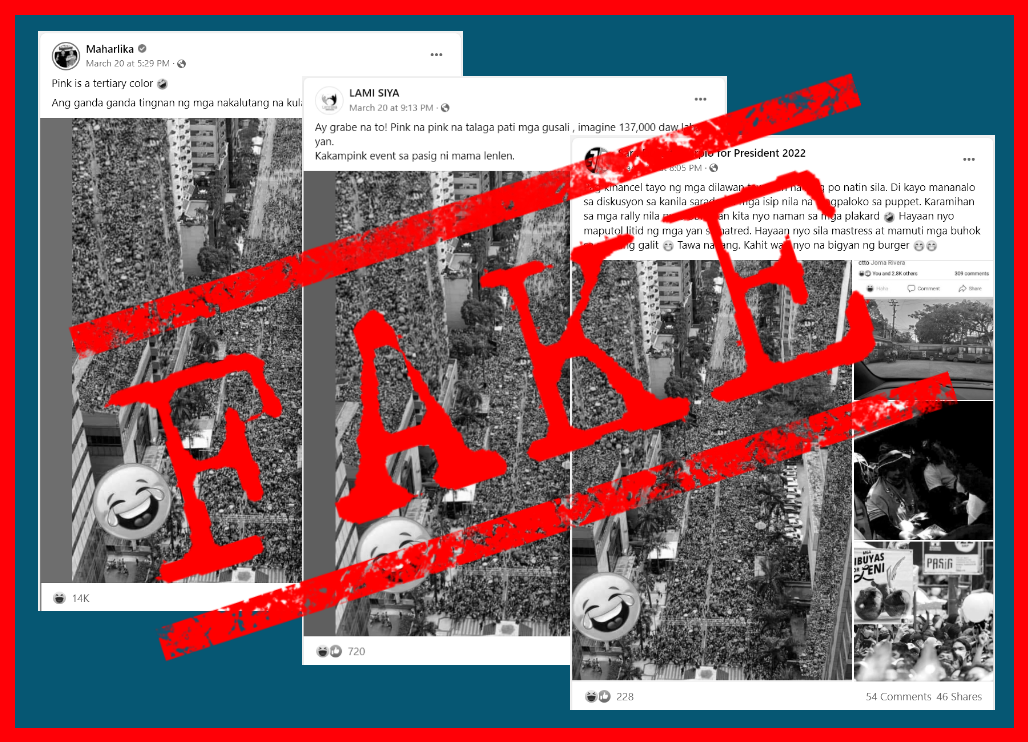 The original photo was taken from a March 20 post published by FB page Pasig Laban para sa TroPa. It showed waves of people gathering on the street hours before the rally began.
The altered image now circulating showed a part of the crowd copied and pasted over the buildings lining the street.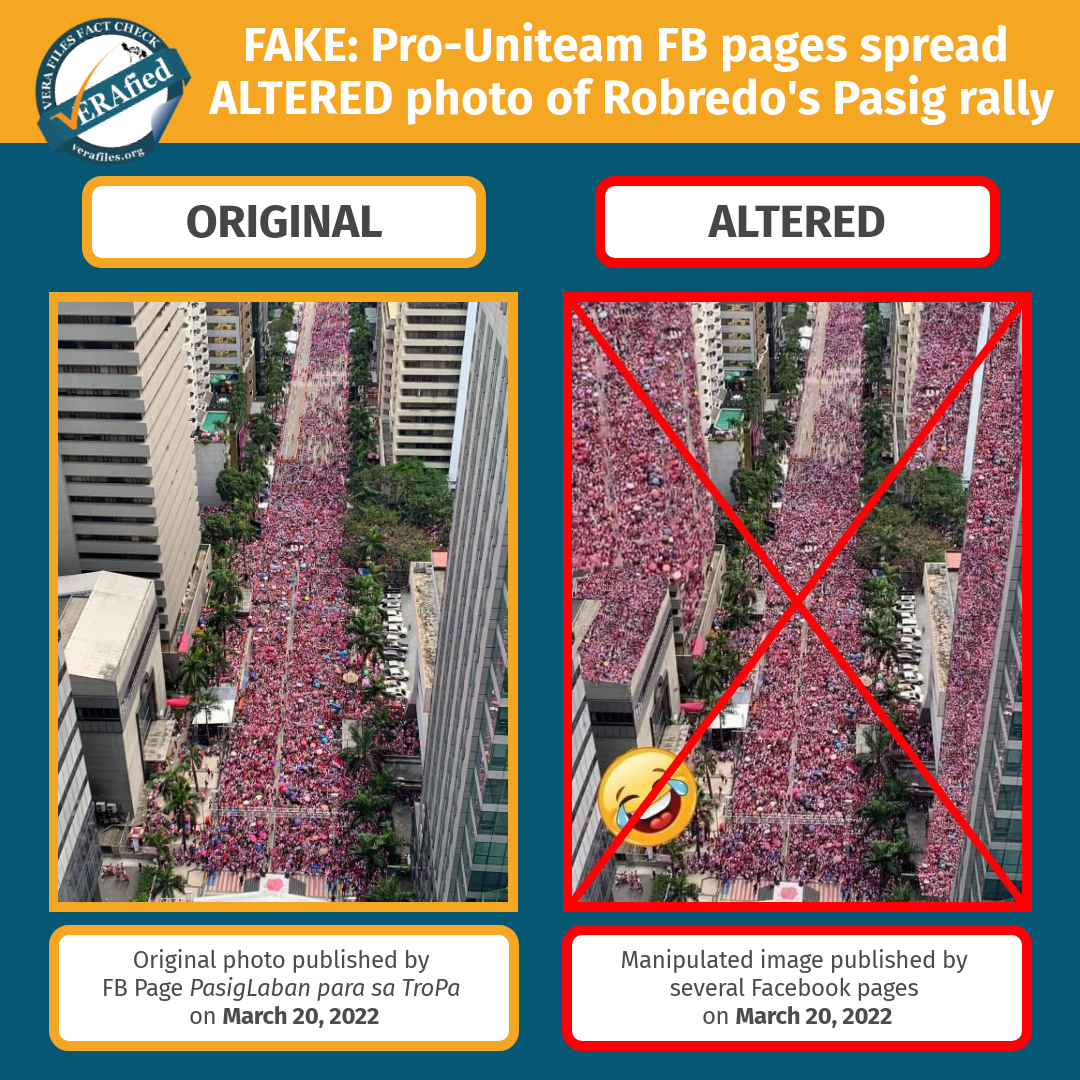 All three posts flagged by VERA Files Fact Check ridiculed the pro-Robredo rally, including one page that wrote in its caption "Ay grabe na to! Pink na pink na talaga pati mga gusali (This is on another level! Even the buildings are pink)."
Netizens, who believed the photo was authentic and released by the Robredo camp, mocked the vice president for "making a fool out of the people;" others criticized the FB pages for publishing an edited photo.
The manipulated graphic appeared on the day of Robredo's grand rally attended by thousands, drawing Robredo and running mate Sen. Francis "Kiko" Pangilinan's biggest crowd yet, according to the organizers and the Pasig City police.
The altered image was published by FB pages Maharlika (created on Sept. 16, 2015), LAMI SIYA (March 8, 2018), Sara Duterte Carpio for President 2022 (July 19, 2016). Together they have garnered more than 14,870 reactions, 2,820 comments, and 760 shares. All three accounts publish content supportive of the campaign of Marcos, Robredo's fiercest rival for the presidency.
Have you seen any dubious claims, photos, memes, or online posts that you want us to verify? Fill out this reader request form or send it to 'VERA, the truth bot' on Viber.
(Editor's Note: VERA Files has partnered with Facebook to fight the spread of disinformation. Find out more about this partnership and our methodology.)