Local website Asian Policy (asianpolicy.press), which has a history of purveying disinformation, misleadingly published as recent news an old commentary on the arrest of former Bayan Muna Partylist Rep. Satur Ocampo for the alleged kidnapping of minors as part of the rebel movement's recruitment campaign.
The original article, which Asian Policy copied word for word save for the headline, was published in the Daily Tribune on Dec. 3, 2018.
The site's deceptive report does not not have a publishing date viewable on its landing page but its URL shows it was published 2020/06, or June 2020. A cursory search for the story also showed it was posted on June 11.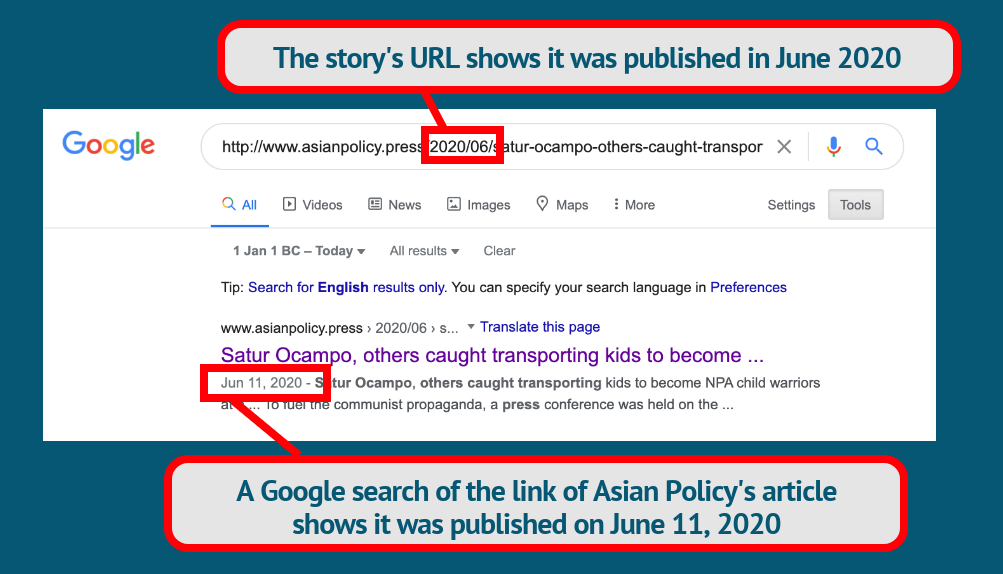 The editorial cartoon attached in the recycled article, also lifted from the Daily Tribune's commentary, carried more evidence that the report was outdated. The artist's signature on the cartoon was dated "12/2/2018" — or Dec. 2, 2018.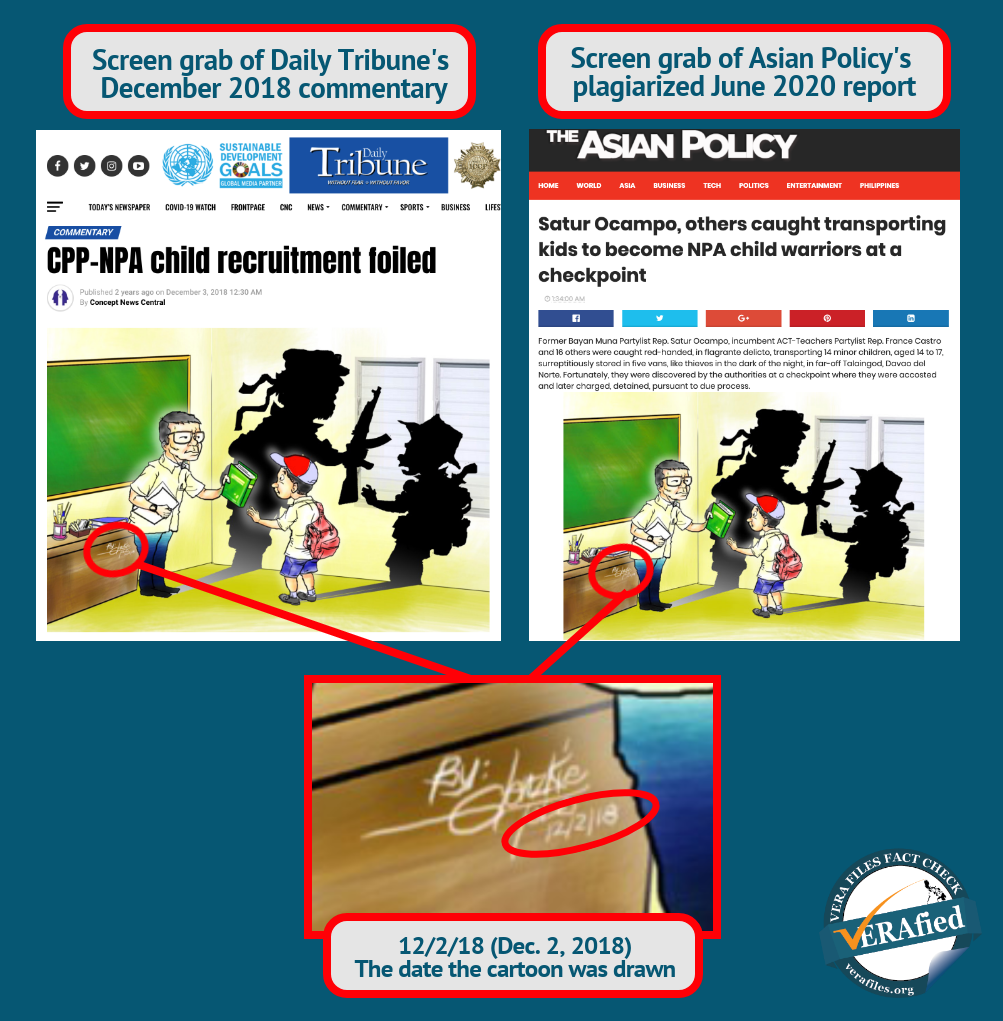 Asian Policy further misleads readers by presenting as fact an insinuation made in the Daily Tribune piece claiming Ocampo was recruiting minors to be part of the New People's Army (NPA).
Asian Policy removed the Daily Tribune's "Commentary" label and tagged its inaccurate report as "News." It also changed the original headline from "CPP-NPA child recruitment foiled" to "Satur Ocampo, others caught transporting kids to become NPA child warriors at a checkpoint."
Ocampo, along with 17 others, was arrested on the night of Nov. 28, 2018 in Daveo del Norte on charges of human trafficking, kidnapping and failure to return a minor after reportedly transporting 14 kids without the consent of their parents.
The camp of the former peace negotiator argued they did not abduct the children but were rescuing them from paramilitary activities in their community, including alleged attacks on lumad schools. Ocampo and his group were released from jail three days later after posting bail.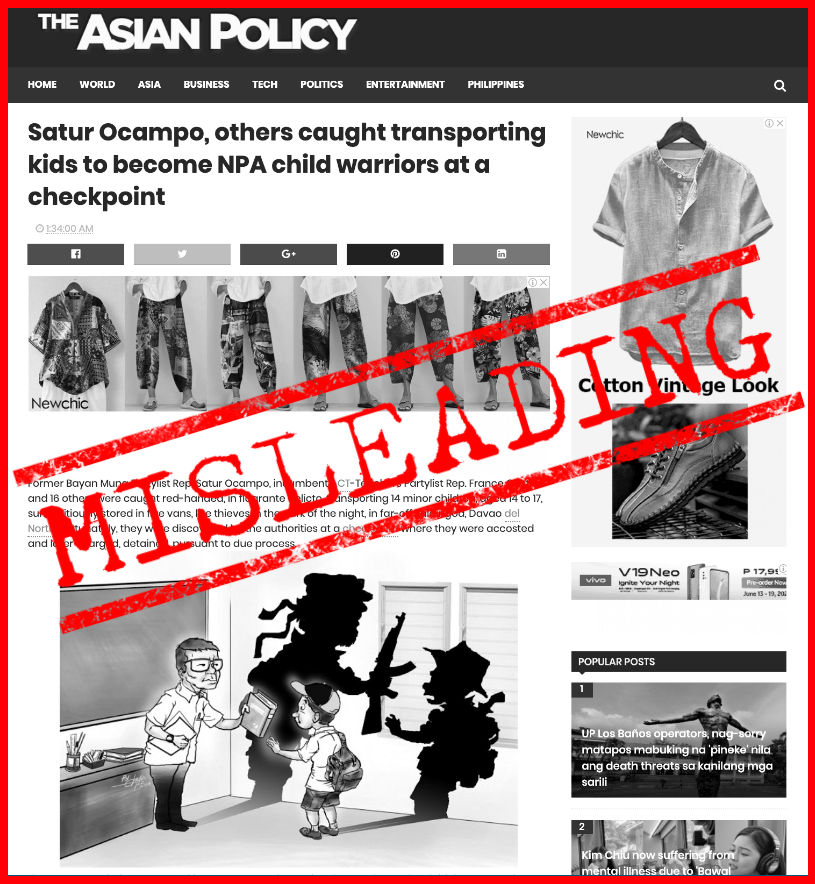 Asian Policy's misleading repost of the article came two days after Senate President Vicente Sotto III confirmed that the controversial Anti-Terror Bill had been sent to President Rodrigo Duterte for signing.
The Anti-Terror Bill, which has been criticized for its broad definition of terrorism, "will eliminate critical legal protections and permit government overreach against groups and individuals labeled terrorists" in the Philippines, international humans rights group Human Rights Watch said in a statement.
Asian Policy's article has gotten around 2,200 FB interactions and could have reached over 1.2 million netizens. Its top traffic generators are FB pages DT and Isumbong Mo kay Pres. Digong – Rody Duterte, as well as public group Solid Sarah Z Duterte 2022.
Asian Policy, which publishes content mainly on Philippine topics, was registered as a website on Aug. 30, 2016.
(Editor's Note: VERA Files has partnered with Facebook to fight the spread of disinformation. Find out more about this partnership and our methodology.)