A netizen on June 12 uploaded a digitally altered image of the Independence Day rally held at the University of the Philippines Diliman. The photo was taken from Facebook (FB) page Banat By.
Banat By later replaced the doctored photo with a version that contained a supposed disclaimer, "Yes, this is edited. Obviously, duh?!" The netizen's post remains unchanged and does not have this text.
The image juxtaposed two shots: one showing protesters observing physical distance filling the stretch of University Ave., and an altered one with fewer people taking up less space on the same roads. The upper photo carried this caption: "What they think they look like" while the lower one had this: "What they actually look like," suggesting that the protesters comprised a smaller crowd. The post also said: "Magaling ang Pautographer nila. Mahusay mahusay. Banatan natin ito mamaya (Their photographer is good. Well done. Let's criticize them later on) sa YouTube live 10 pm."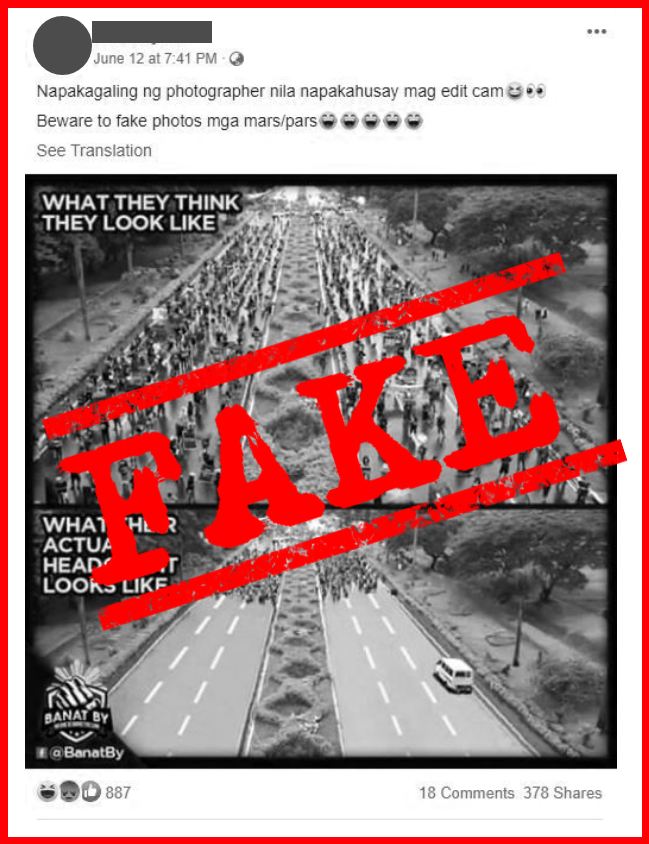 According to the Banat By post's history, the first version of the image was uploaded at 4:46 p.m. before being replaced almost four hours after with a supposed disclaimer at 8:23 p.m. Data from social media monitoring tool CrowdTangle show the first version was shared to 28 FB groups and already could have reached 1.6 million people before it was replaced. This does not include re-uploads of the altered image within that four-hour window, like the netizen's own post made at 7:41 p.m.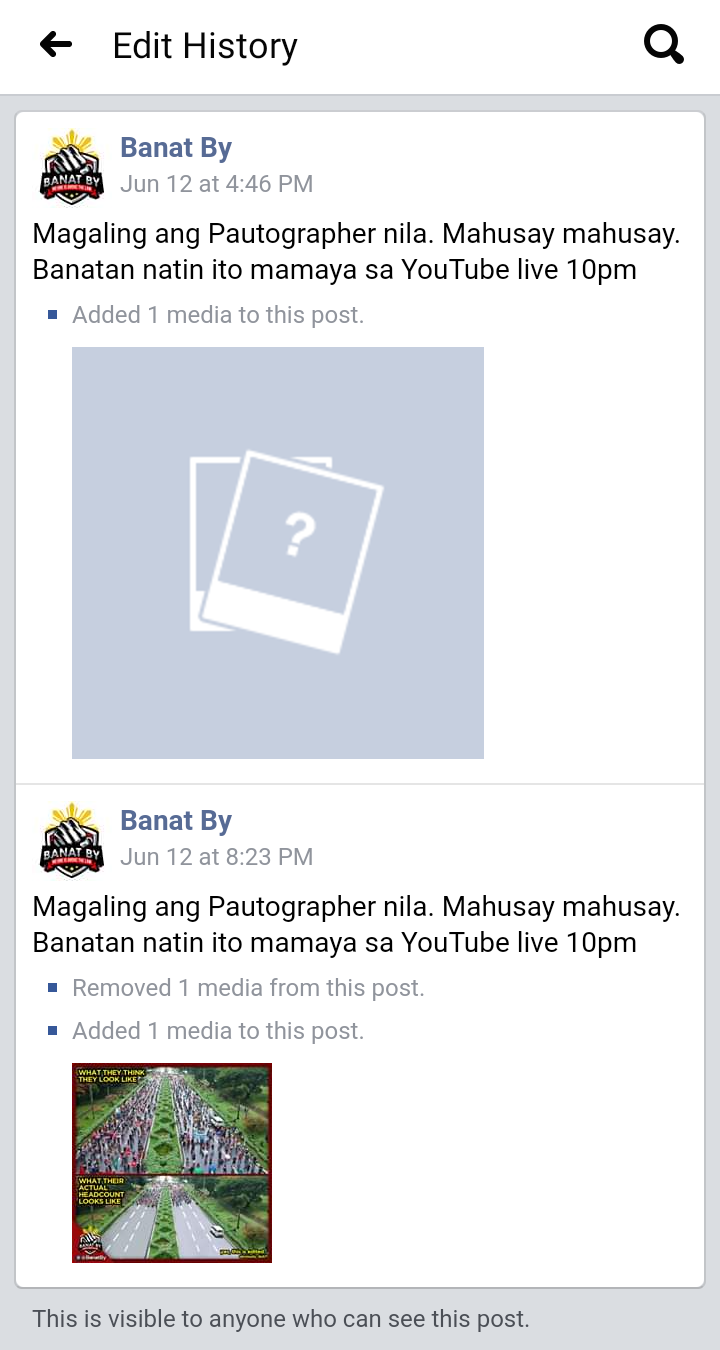 Independent media group Kodao Productions took the original photo. A video featuring drone footage of protesters filling the streets leading to the university also proves that the photo showing fewer demonstrators was altered.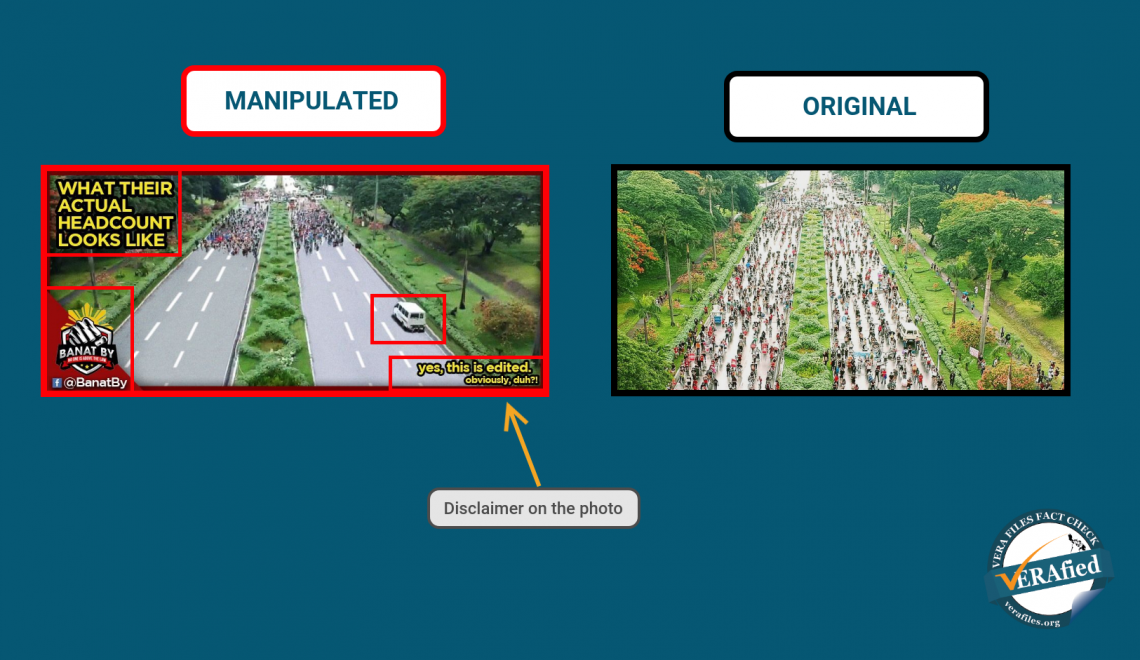 Comparisons of the real and digitally manipulated image show other telltale signs of fraud.
There were reports of rain during the protest because of a tropical depression, hence the wet streets in the original photo. The manipulated image did not reflect this.
According to digital photo analytics tool FotoForensics, the original photo had consistently sharp pixels in the frame, but in the fake image, the empty part of the street appears as a darkened shade.
The extent of the darkened shade is a usual sign that an element was added to edit the original photo.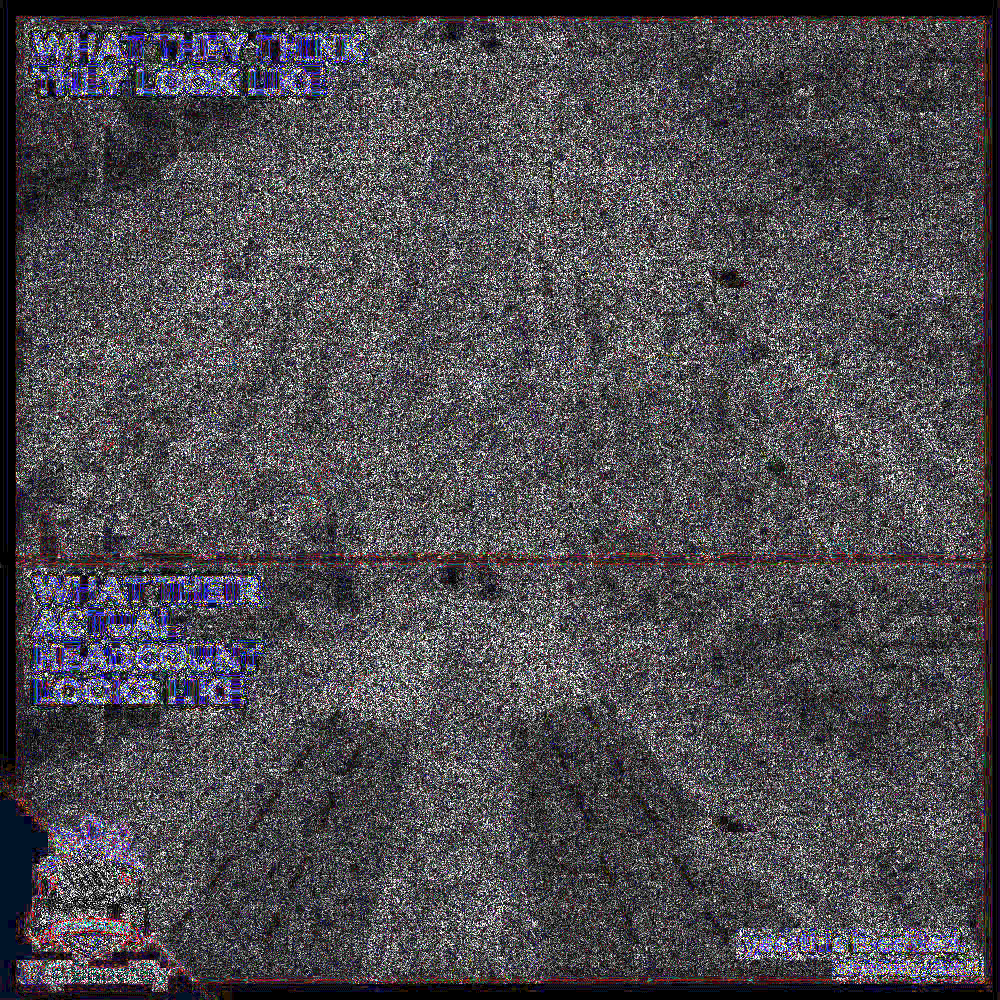 The Independence Day protest was dubbed a "mañanita" by some personalities in reference to the birthday party thrown in May for Metro Manila police chief Brig. Gen. Debold Sinas during the enhanced community quarantine (ECQ) in Luzon when social gatherings were prohibited. Sinas was not reprimanded for violating the guidelines.
The netizen's misleading post has had more than 1,800 interactions since June 12. Banat By, owner of the FB page, has been previously flagged for disinformation. (See VERA FILES FACT CHECK: Post on Lito Lapid filing bill to 'automatically renew' ABS-CBN's franchise MISLEADING)
(Editor's Note: VERA Files has partnered with Facebook to fight the spread of disinformation. Find out more about this partnership and our methodology.)