The federal charter drafted by the consultative committee and submitted to the president July 9 has doubled the number of government constitutional commissions.
From three constitutional commissions — the Civil Service Commission, the Commission on Elections and the Commission on Audit — granted autonomy by the 1987 Constitution to preserve the integrity and independence of their work, there are now six:
Federal Civil Service Commission
Federal Commission on Elections
Federal Commission on Audit
Federal Commission on Human Rights
Federal Ombudsman Commission
Federal Competition Commission
Here are the powers and functions of each commission.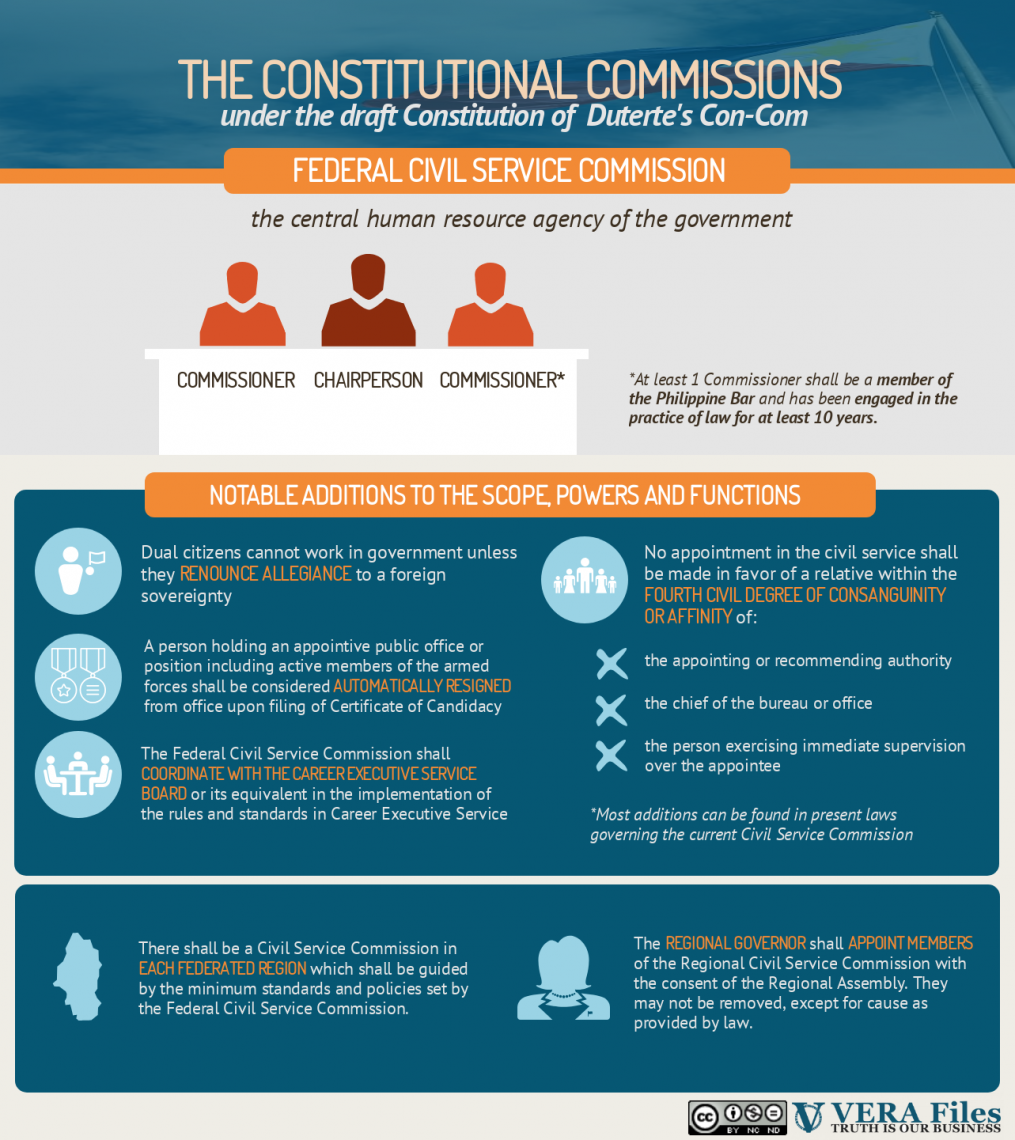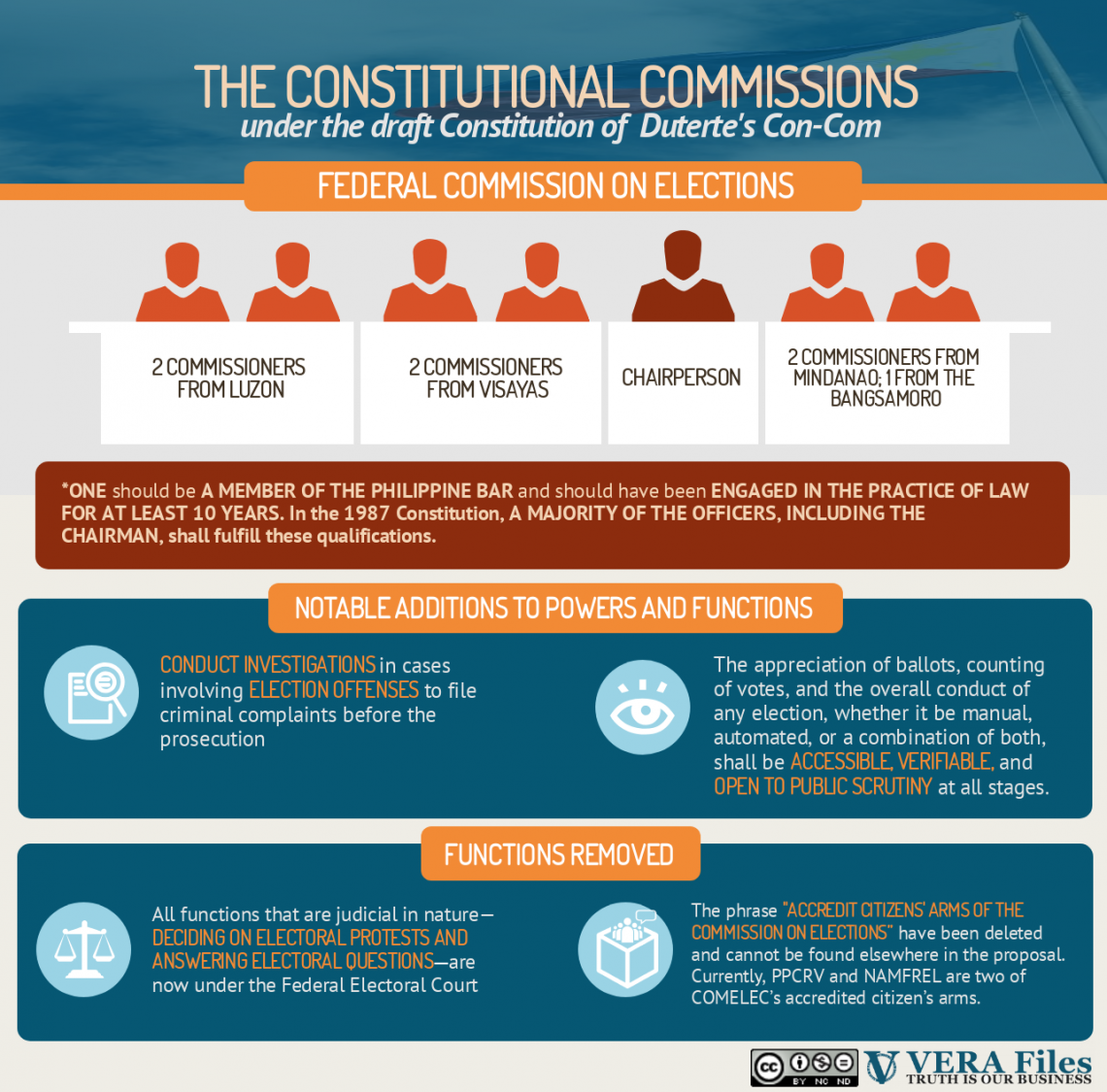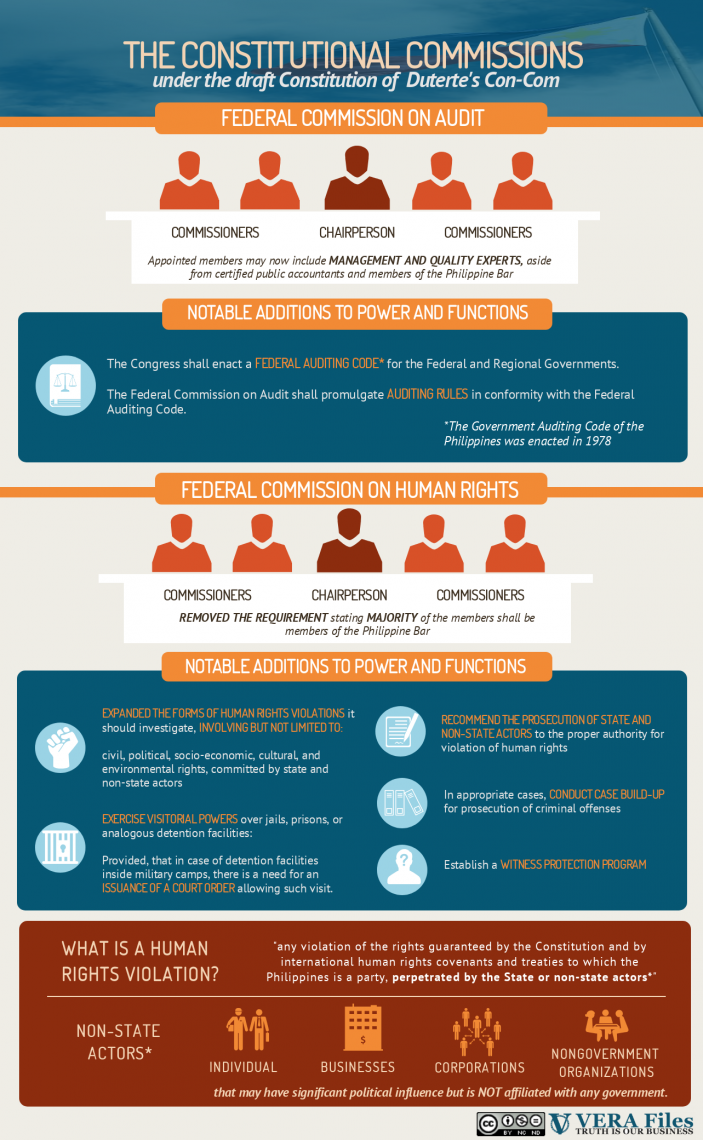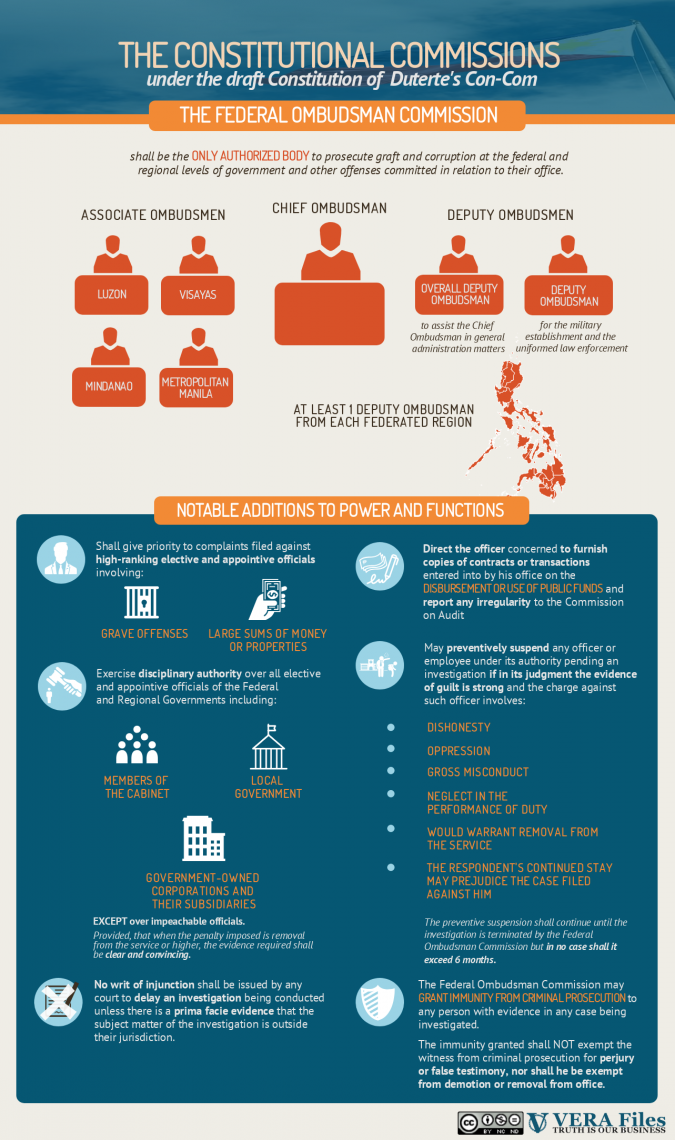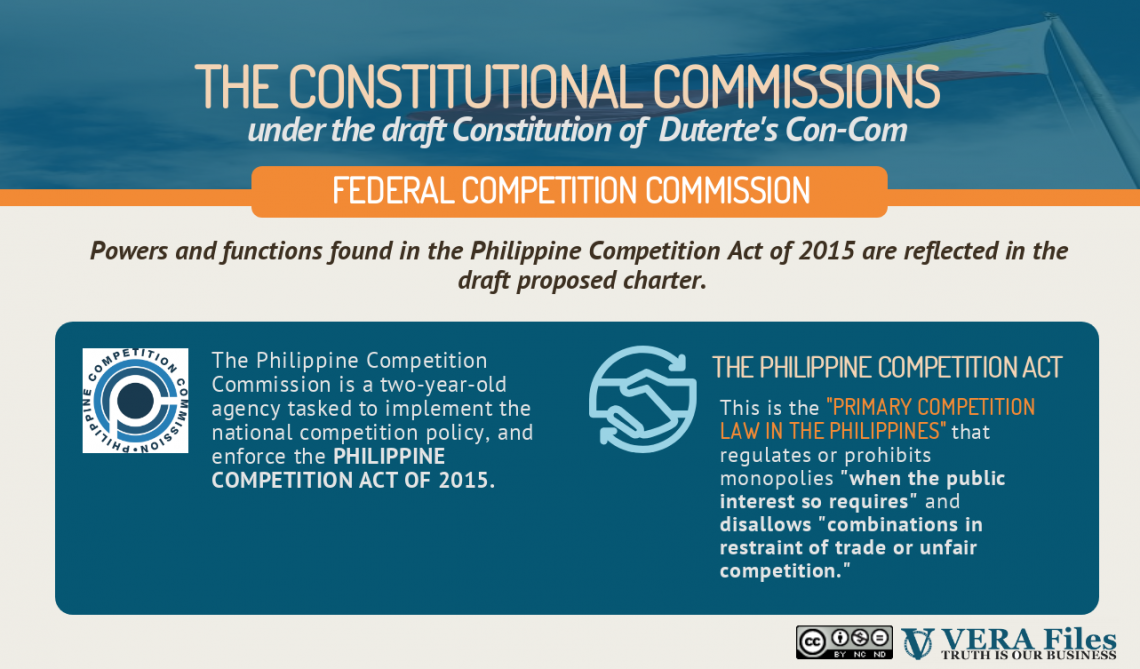 — Feona Imperial, Lucille Sodipe, Daniel Abunales, Jake Soriano, Merinette Retona, Kim Muña
Editor's Note:


This work is licensed under a Creative Commons Attribution-NonCommercial-NoDerivatives 4.0 International License. The public is free to use all VERA Files infographics on the Consultative Committee's draft Federal Constitution with attribution to VERA Files and without modification.
(Guided by the code of principles of the International Fact-Checking Network at Poynter, VERA Files tracks the false claims, flip-flops, misleading statements of public officials and figures, and debunks them with factual evidence. Find out more about this initiative and our methodology.)