Two years after winning on a campaign pushing for a change in the country's form of government, President Rodrigo Duterte is a step closer to his vision of a Federal Philippines.
On July 9, the 22-member Consultative Committee created to review the 1987 Constitution submitted to the chief executive its draft revision of the fundamental law of the land. (Read statement of the Consultative Committee.)
Based on this draft, VERA Files is publishing a series of fact sheets highlighting notable items that were changed, added or deleted in the 1987 Constitution. (Read full text of the proposed constitution.)
The new structure of government and its powers
At least six of the 22 Articles in the proposed revision discuss how the Federal form of government will exist in the country; three of these contain amendments to existing Articles in the present Constitution – the Articles on the Legislative Department, Executive Department and Judicial Department.
The other three are entirely new Articles — Federated Regions and the Autonomous Federated Regions of Bangsamoro and the Cordilleras; Distribution of Powers of the Government; and Fiscal Powers and Financial Administration.
The structure at a glance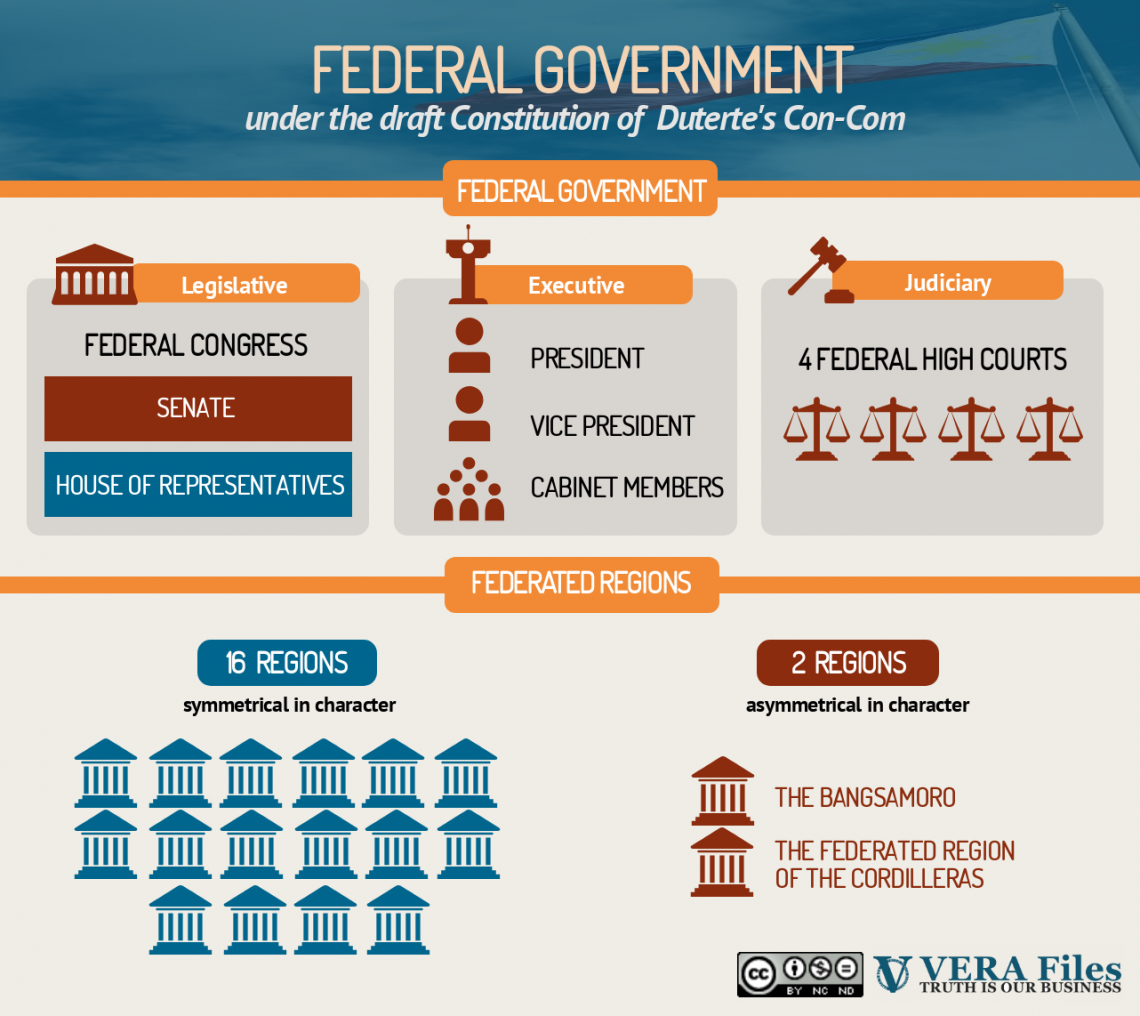 The Federal Government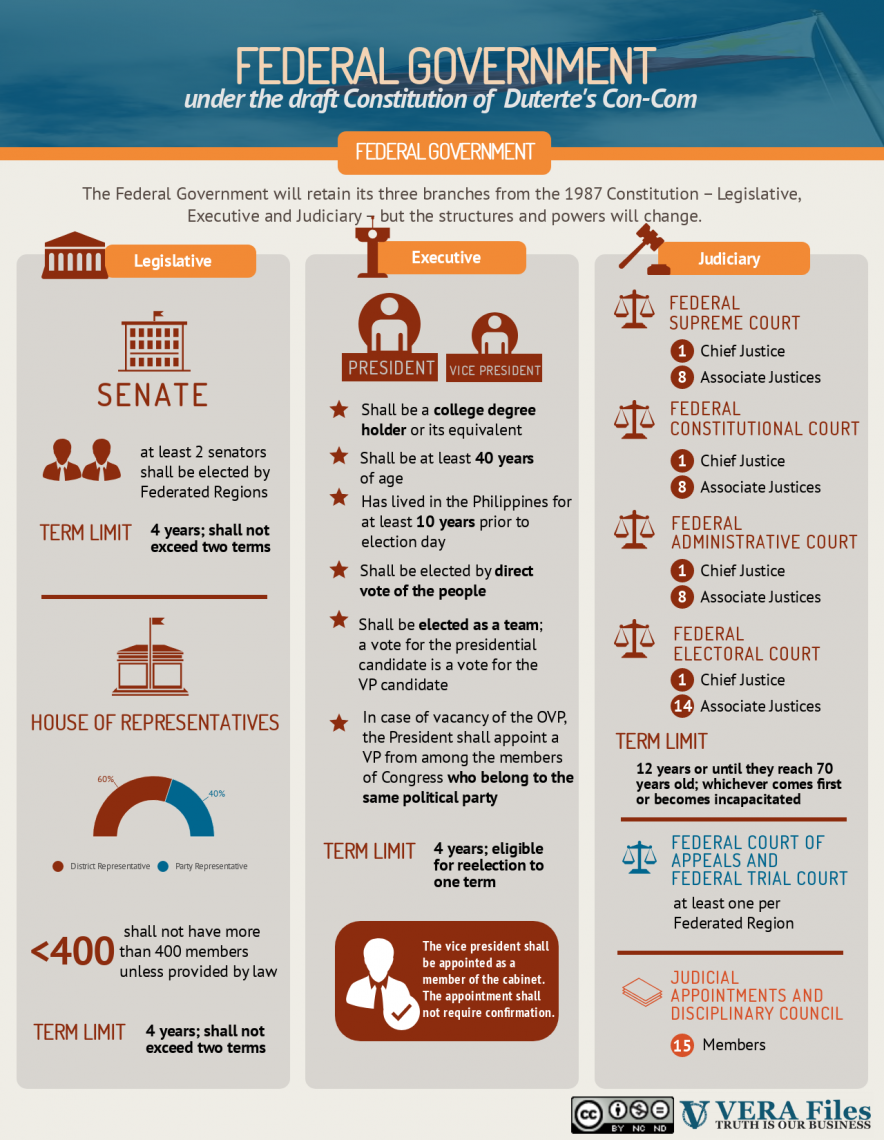 The Federated Region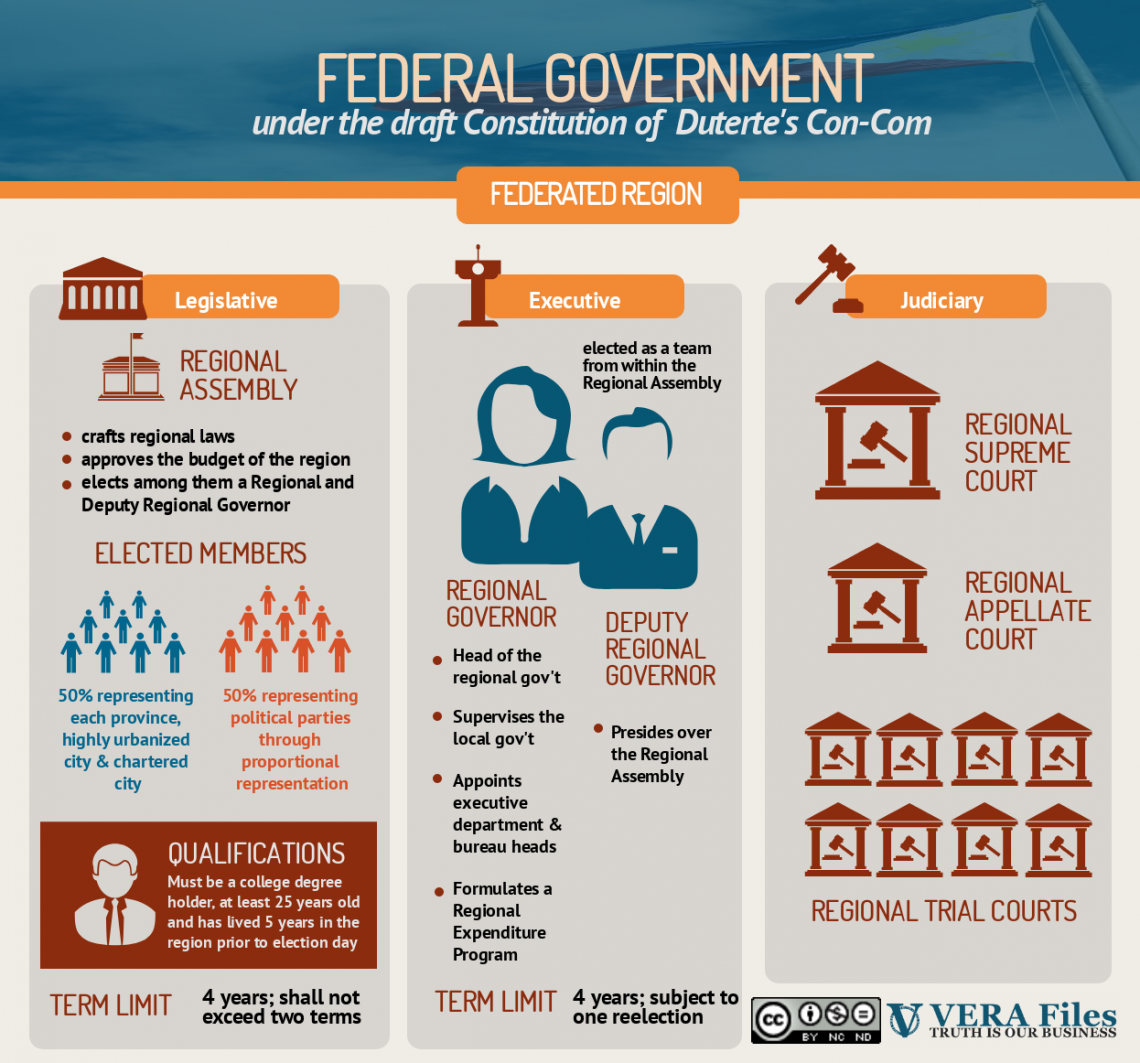 Distribution of powers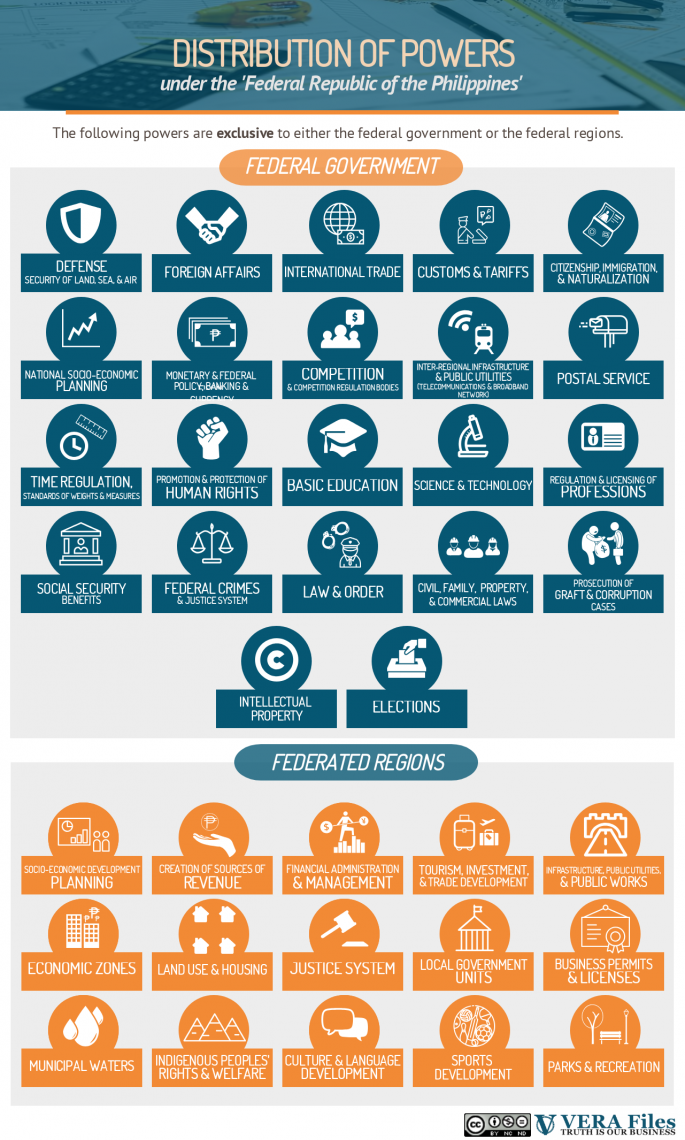 Distribution of wealth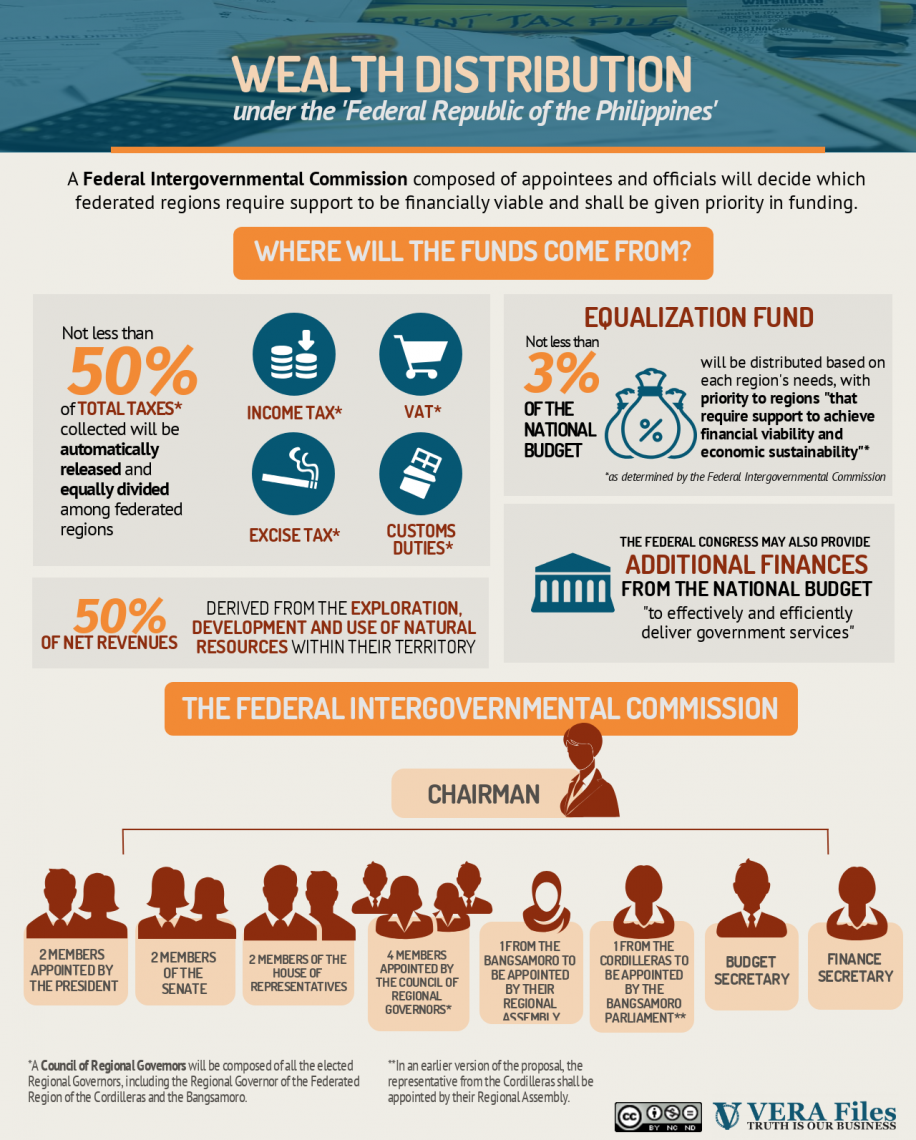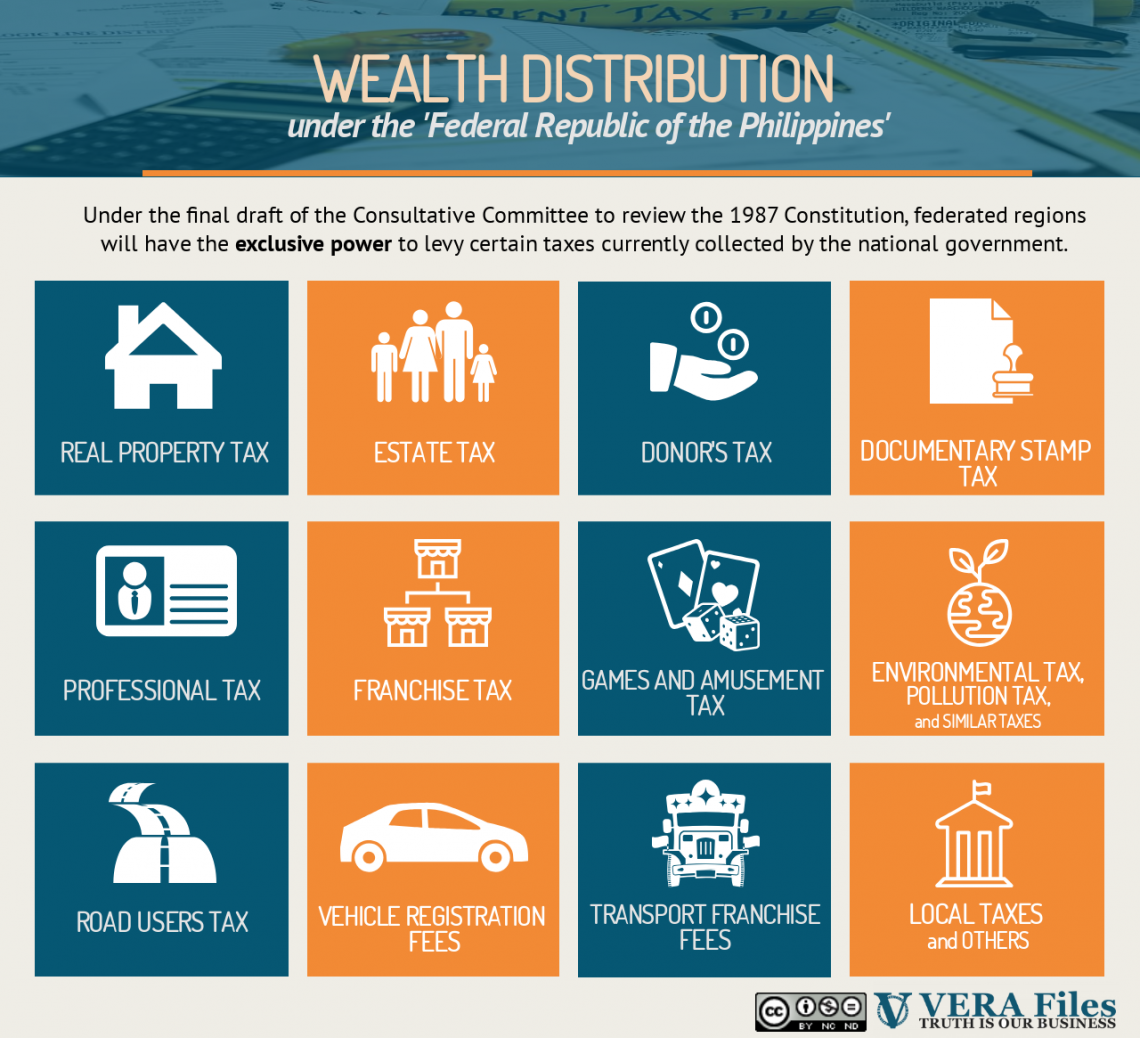 — Lucille Sodipe, Daniel Abunales, Maria Feona Imperial, Celine Isabelle Samson, Merinette Retona, Kim Muaña
Editor's Note:
This work is licensed under a Creative Commons Attribution-NonCommercial-NoDerivatives 4.0 International License. The public is free to use all VERA Files infographics on the Consultative Committee's draft Federal Constitution with attribution to VERA Files and without modification.
(Guided by the code of principles of the International Fact-Checking Network at Poynter, VERA Files tracks the false claims, flip-flops, misleading statements of public officials and figures, and debunks them with factual evidence. Find out more about this initiative and our methodology.)