On April 13, overseas Filipinos will begin to vote for candidates running for national positions in the 2019 midterm elections – 12 senators and a partylist representative. The Commission on Elections' overseas absentee voting is conducted for one month, ending on May 13.
A total of 62 candidates are vying for 12 senate slots while 134 partylist groups are running for 59 seats at the House of Representatives.
Among the senatorial aspirants, at least half have experience in government service. Twenty-one percent come from the field of business.
At least 30 different sectors are vying to be represented in Congress, based on the partylist groups' objectives.
Here are some fast facts on senatorial and partylist representative candidates in the 2019 midterm elections: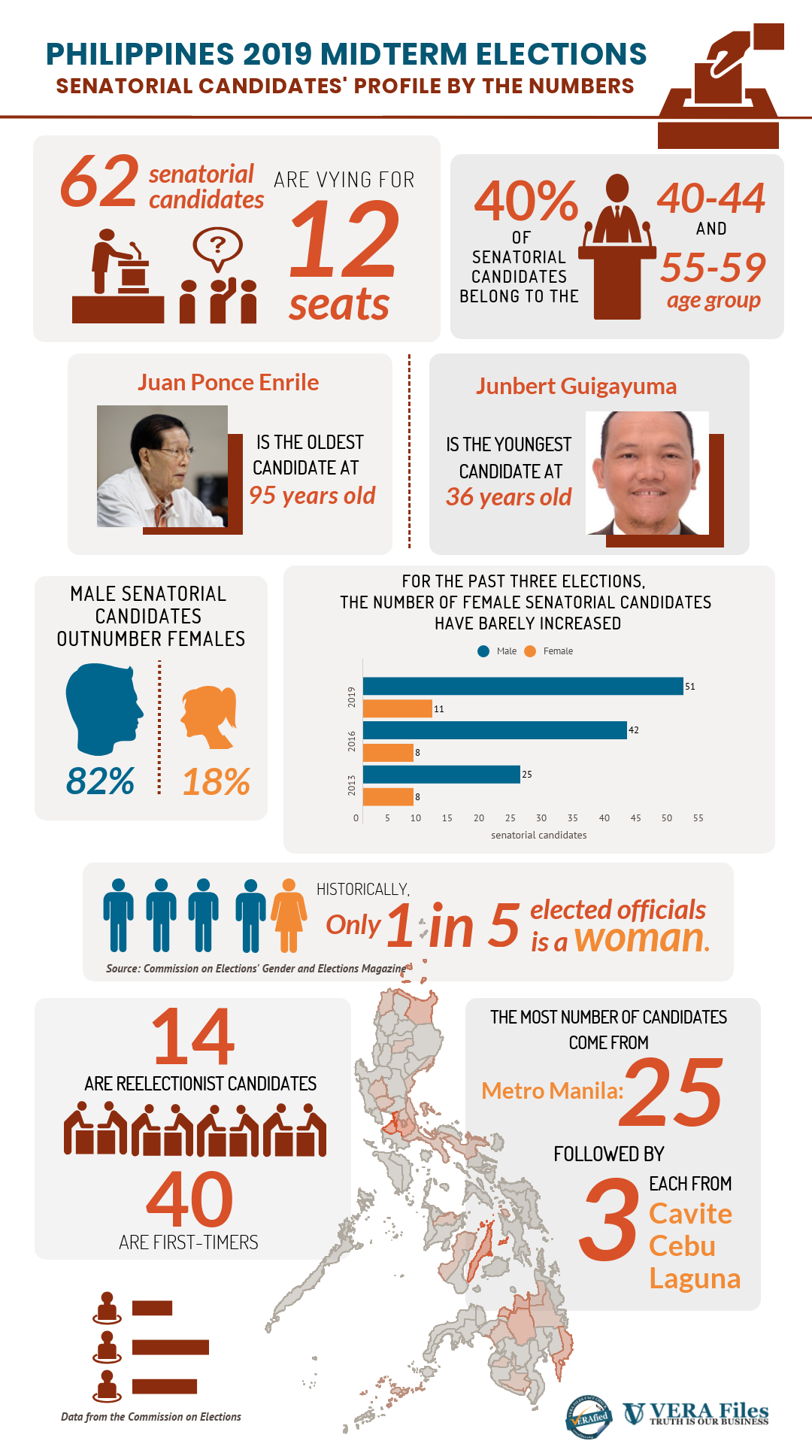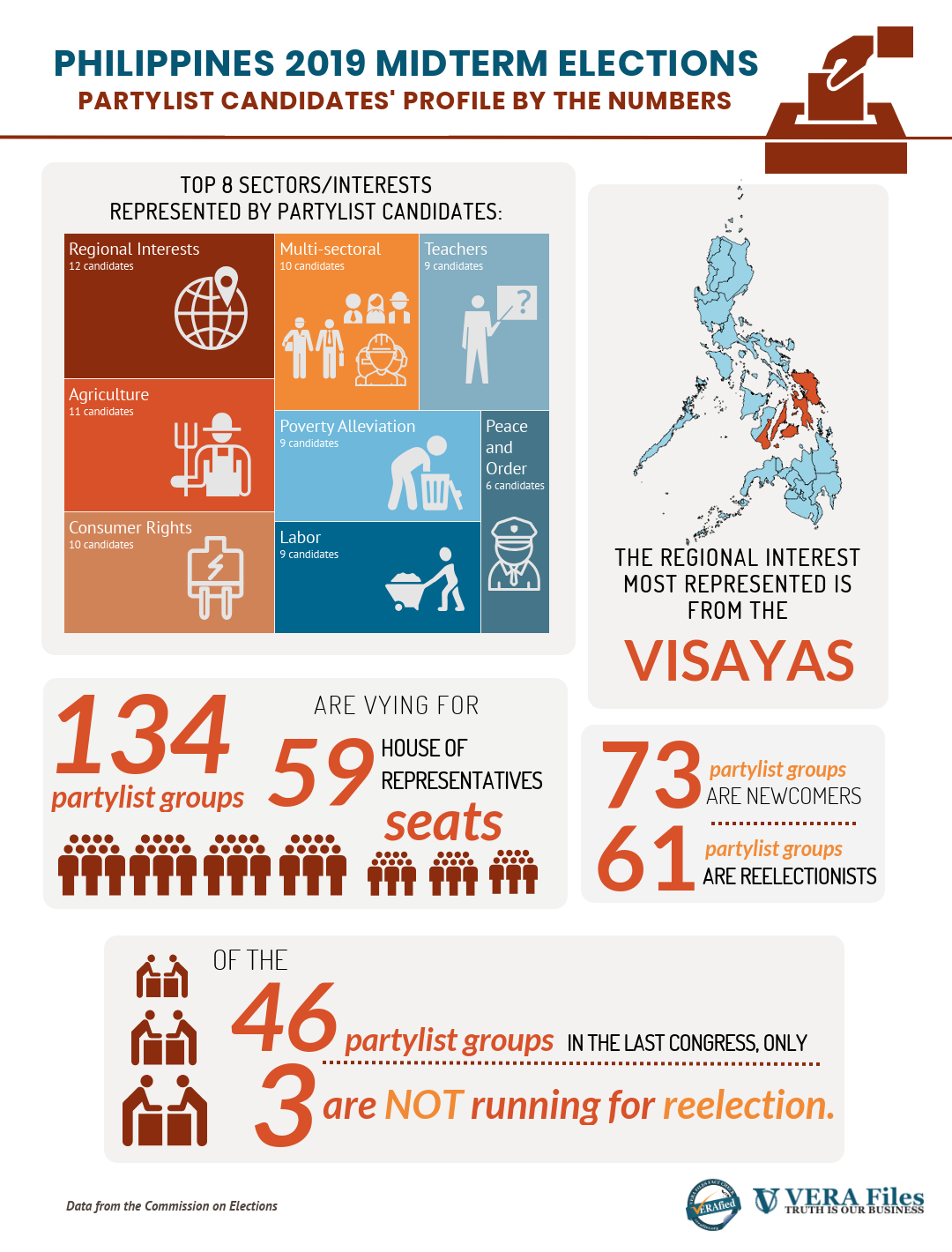 (Guided by the code of principles of the International Fact-Checking Network at Poynter, VERA Files tracks the false claims, flip-flops, misleading statements of public officials and figures, and debunks them with factual evidence. Find out more about this initiative and our methodology.)