What do Filipino violin prodigy Jeanne Marquez have in common with piano superstar Yuja Wang and Tchaikovsky competition gold medalist Viktoria Mullova?
Well, they were all of soloists of various orchestras under the baton of sensational Filipino-Finnish conductor Tarmo Peltokoski.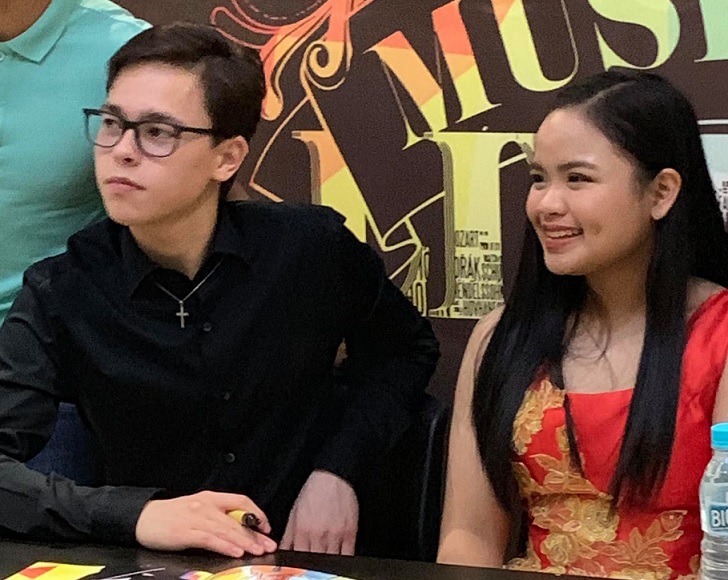 Marquez was soloist of Peltokoski with the Manila Symphony Orchestra in the fiendishly difficult Sibelius violin concerto in 2019.
With a then exciting 19-year old conductor and a phenomenal 15-year old soloist, the event was easily concert of the year in Manila.
In her recent Manila visit, pianist Cecile Licad has expressed great interest in working with Peltokoski in a future orchestral concert in Manila.
The good news is that Marquez is Juilliard bound this school year after passing auditions in four other distinguished music schools.
Of the five schools, she admits the Juilliard audition was really tough. "Juilliard is probably the hardest school to get into in an audition. I did not make it when I auditioned in 2016 and 2020 for my precollege studies. This year when I tried again, it was a now or never moment. I am happy I finally made it."
The pieces that she played during the live auditions were Sibelius Violin Concerto (first and second movements), Bach Partita No. 2 in D minor: Ciaccona, Corigliano's The Red Violin Caprices, among others.
Last June 19, Marquez was the featured violinist in Gardel's Por Una Cabeza with the Manila Symphony Orchestra under Jeffrey Solares and earned unanimous cheers from an audience watching concert for the first time at the Samsung Performing Arts Theater in Circuit Makati.
The Gardel piece which had tantalizing violin passages from Marquez called to mind the mesmerizing tango scene from the hit film, "Scent of A Woman" starring Al Pacino.
Marquez captured the rhythm and soul of tango the audience burst into deafening applause at the end.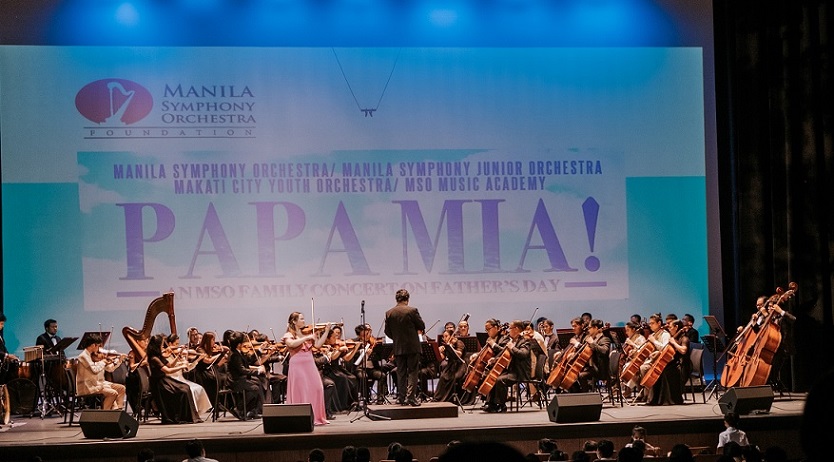 Before leaving for New York August 7 for her studies at Juilliard, Marquez will give a full recital at the Performing Arts Hall of the University of the Philippines Visayas in Iloilo City at 4 p.m. on Tuesday, July 26, 2022.
"I cannot help but be excited, and at the same time a little anxious. I have never been to Iloilo which I was told is the hometown of violin icon Gilopez Kabayao. I was also told descendants of composer Nicanor Abelardo will be watching the concert.  I am sure Iloilo would be an awesome experience especially that I'd be working with a superb collaborating artist in the person of Kuya Gabby (Gabriel Paguirigan)."
Born in Cavite City, Marquez started to play the violin at the age of six. In 2020, she was accepted at the Colburn Music Academy in Los Angeles, California as a recipient of the prestigious Kohl Scholarship under the tutelage of Prof. Joan Kwuon.
She is first prize winner of the 2022 New York Laureate International Music Competition and the 2022 New York Young Performers Prize Competition.
A graduate of the Colburn Music Academy where she was featured in the Colburn School's spotlight series, the young violinist received scholarship offers from five top music conservatories in the United States: San Francisco Conservatory of Music, Cleveland Institute of Music, New England Conservatory and Manhattan School of Music.
The special piece close to her in her Iloilo performance is the Mendelssohn violin concerto. "I especially like the third movement.  First time I played it was nine years ago. That moment was an eye-opener for me. I realized that I should practice more and that there is no shortcut to a good performance. Mendelssohn's concerto really made a mark on who I am as a musician. That piece made me realize that I will pursue music no matter what challenges I will face in the future."
The other pieces she will play are Gardel's Por Una Cabeza, Saint-Saens' Introduction et Rondo Cappricioso and Beethoven's Sonata No. 7 in D Major, Op. 10 No. 3.
The next big event of the MSO under conductor Marlon Chen is on September 29, 2022 and it features cello whiz kid Damodar das Castillo as soloist in the Elgar concerto at the Ayala Museum.
MSO with Castillo is Tokyo-bound in the celebration of Japan's Asia Orchestra Week in October.
For seat reservation on the July 26 Iloilo recital of Marquez with pianist Gabriel Allan Paguirigan, text 09065104270.