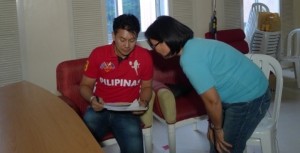 By MIKHA FLORES
THE Commission on Elections has ordered Mayor Emmanuel Maliksi of Imus, Cavite to vacate his office after serving him a writ of execution following a Supreme Court decision declaring his rival, Homer Saquilayan, as the real winner in the May 2010 elections.
The writ dated March 15 but only served Monday, asked Maliksi to "cease and desist from discharging the powers and functions of mayor and to relinquish and vacate" in favor of Saquilayan.
Maliksi has refused to leave his office, saying he had filed a motion for reconsideration, television reports say. The two officials are both running for mayor in the May 13 polls.