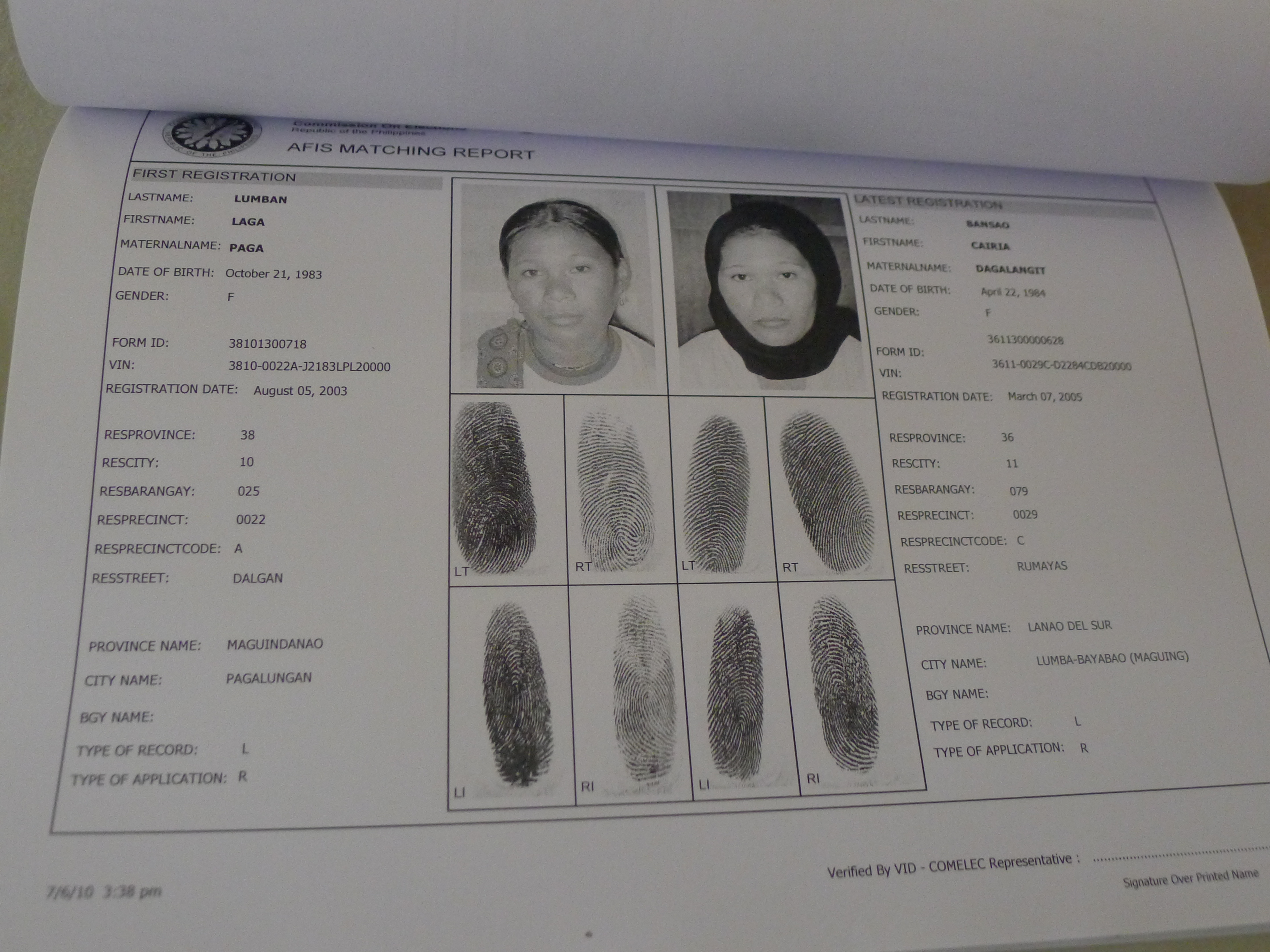 By ARTHA KIRA PAREDES
COTABATO CITY— The Commission on Elections has postponed the scheduled Election Registration Board (ERB) hearings in the Autonomous Region in Muslim Mindanao originally set for this month.
The hearings, which will approve or disapprove voter registrations and transfers, have been scheduled instead for September, based on Comelec Resolution 9515 which was promulgated Aug. 10.
An earlier Comelec ruling, Resolution 9475, set the rules and regulations for the ARMM registration and scheduled the end of hearings and approval or disapproval of applications by Aug.17, Friday. (See new changes in schedule below) 
| | | | | | |
| --- | --- | --- | --- | --- | --- |
| | Period to file applications | Last day to post Notice of Hearing with Lists of Applicant | Last day to file opposition to applications | Hearing and Approval/Disapproval of applications | Last day to post ERB action |
| Comelec Resolution 9515 | July 9 to July 18, 2012 | September 6, 2012 | September 13, 2012 | September 20 to 26 2012 (Exclusive of Saturday and Sunday) | September 29, 2012 |
| Comelec Resolution 9475 | July 9 to July 18, 2012 | July 31, 2012 | August 6, 2012 | August 13-17, 2012 | |
The original schedule falls within the month of Ramadan when Muslims pray and fast. Ramadan began July 20 and is expected to end over the weekend.
According to the Resolution 9515, "to ensure honest and credible elections it is imperative that the list of applicants for registration and transfer of registration records be subjected to cleansing process through Automated Fingerprint Identification System (AFIS) prior to the ERB hearing."
During the recent registrations, Comelec received complaints of multiple registrations and of minors registering as eligible voters.
On June 11, ARMM's book of voters was annulled through a joint resolution of the Senate and the House of Representatives.
According to Joint Resolution 3, National Statistics Office data "indicate bloated population figures" in ARMM "that would suggest that the voters' lists in the region were padded" and cited the region's 4.1 population in 2007 but was actually only a little more than 3.3 million in NSO's 2010 revalidation.
It also stated that "while the  country's population excluding ARMM, grew by just 1.89 percent between 2000 and 2007, ARMM reported a population growth rate  of 5.46 percent, with Maguindanao at 6.6 percent and Basilan 6.44 percent.
Comelec Resolution No. 9515 – Resetting the ERB Hearings in ARMM
(ARMM WATCH  is a project of VERA Files in partnership with MindaNews, The Asia Foundation and Australian Agency for International Development.)