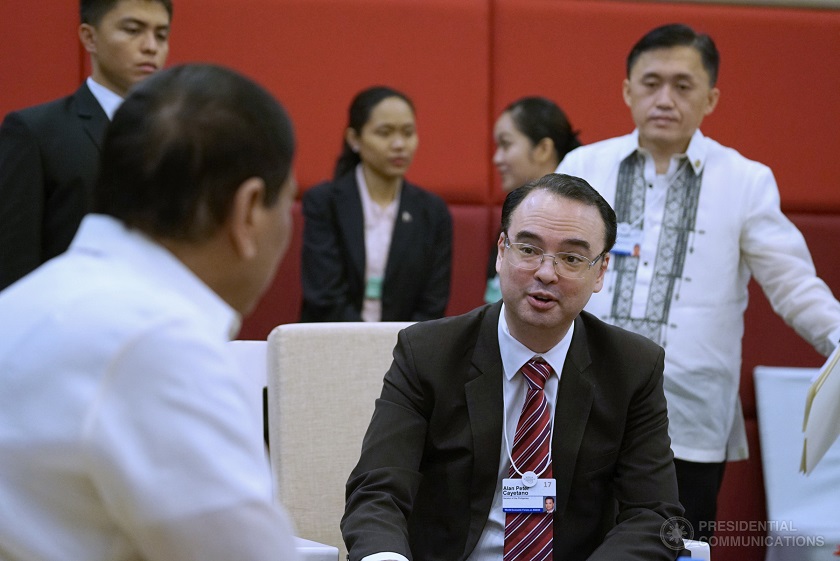 Foreign Secretary Alan Peter Cayetano
Newly-installed Foreign Secretary Alan Peter Cayetano said he has been in all the bilateral meetings between President Duterte and China's President Xi Jinping and he has not witnessed any threat of war uttered by the Chinese President.
Philippine Ambassador to China Chito Sta. Romana, who has worked and lived in China as a journalist before he was recruited to the foreign service, said in a TV interview, "The whole idea…therefore that China was bullying us and threatening us just doesn't pass."
What does that make of President Duterte, a liar?
In his speech last Friday before the Philippine Coast Guard Auxiliary at Lanang in Davao City, Duterte expressed his irritation that Senior Associate Justice Antonio T. Carpio and former Foreign Secretary Albert del Rosario think that he is being soft on China.
"At huwag ho kayong maniwala na, for example, Ramon Del Rosario (Note: he must be referring to Albert del Rosario) and itong si Justice Carpio na mahina ang dating ko, na hindi ko ginawa iyong arbitral award as a leverage."
In fact, Duterte said, in the presence of National Security Adviser Hermogenes Esperon and Defense Secretary Delfin Lorenzana, he reminded Xi about the ruling of the Arbitral Court which favored the Philippines in the case filed by the Aquino government against China's nine-dashed line map ang artificial islands in the Spratlys.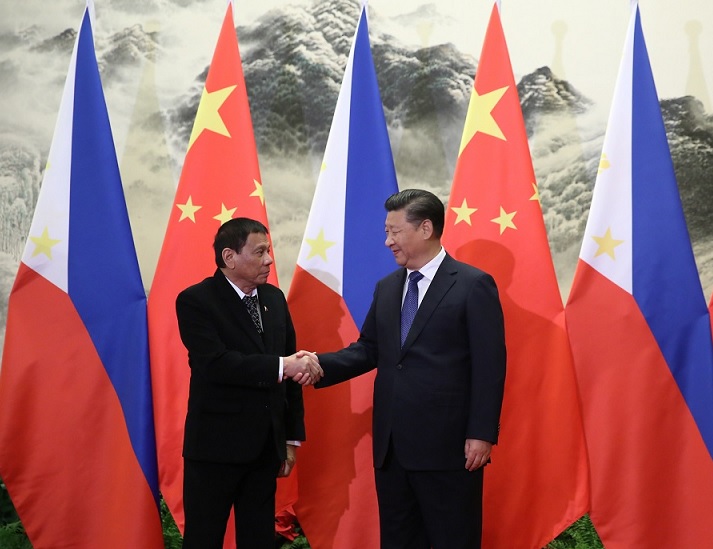 President Duterte and Chinese President Xi Jinping
Duterte said, Xi answer replied that," yours is legal of present memory. Amin mga Ming-Ming Dynasty pa. (Ours date back to the Ming dynasty)."
Xi, according to Duterte, said "Well if you force this, we'll be forced to tell you the truth."
He asked what's the truth and Xi answered, ""We will go to war. We will fight you."
Duterte's disclosure elicited a statement from Carpio who advised Duterte to go to the United Nations, whose Charter outlaws the use or threat of force to settle disputes between states.
Carpio said "The threat of China to go to war against the Philippines if the Philippines extracts oil and gas in the Reed Bank, or in any area within Philippine EEZ in the West Philippine Sea, is a gross violation of the United Nations Charter, UNCLOS, and the Treaty of Amity and Cooperation in Southeast Asia to which China and the Philippines are parties."
"The Philippines can also bring China's threat to go to war against the Philippines before the United Nations General Assembly by sponsoring a resolution condemning China's threat of war against the Philippines and demanding that China comply with the ruling of the UNCLOS arbitral tribunal.China has no veto in the General Assembly," Carpio added.
Presidential Spokesperson Ernesto Abella's reaction to further questions on Xi's alleged war threat and the President's reaction to Carpio's advise was neither here nor there.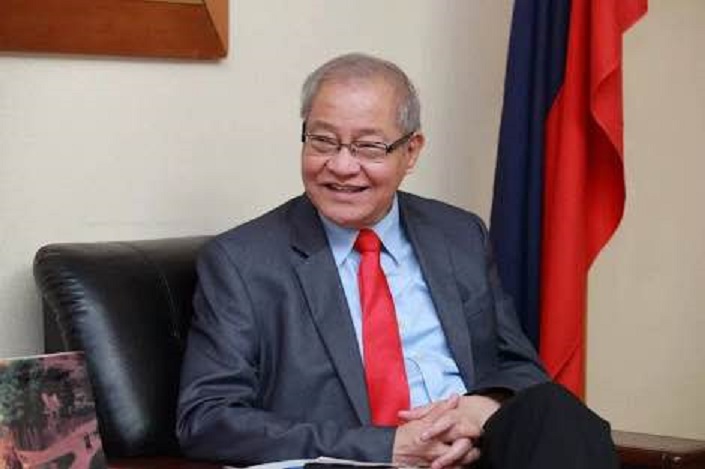 Philippine Ambassador to China Chito Sta. Romana
"We are very clear that we are not giving up our claim of sovereignty and sovereign rights over certain islands in the South China Sea. At the same time, these matters are pursued in the context of maintaining peace and prosperity in the region," he said.
China's Foreign Ministry Spokesperson Hua Chunying was smarter. Whenasked about itin the regular ministry press conference Monday,she merely noted "thatPhilippine foreign minister just made remarks on that."
Even Duterte's alliesin the Senate, including Sen. Richard Gordon, doubtedthe President's version of the talks with Xi.
More so with Sen. Antonio Trillanes IV, who is a staunch critic of Duterte.
Trillanes, who served as backchannel during the two-month standoff in Scarborough Shoalbetween China and the Philippinesin 2012, said "Duterte has been known to make blatant lies to justify his action. In this case, he justifies his cowardice by surrendering our territorial or sovereign rights in the area."