The country may have to brace for harsher environmental degradation, increased health risks and possibly more expensive electricity as a result of less rigorous scrutiny of applications for environmental compliance certificates (ECCs), an environment group has warned.
The July 3 order by Department of Environment and Natural Resources (DENR) Secretary Roy Cimatu allowing regional and local offices to process ECCs practically overturned a directive issued by his predecessor that centralized the processing of such applications under the Office of the Secretary.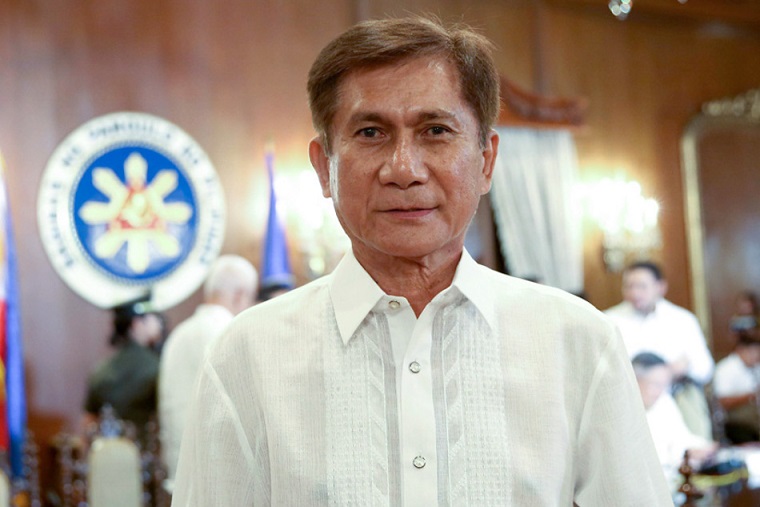 Former AFP Chief and now Environment Secretary Roy Cimatu.
(Malacanang Photo)

Center for Environmental Concerns (CEC) executive director Owen Migraso says a decentralized processing of ECCs could lead to a spike in investments in non-renewable sources of energy as local-level vetting would be less stringent.
Any project that could cause significant negative environmental impact is required to secure an ECC.
Former Environment Secretary Gina Lopez previously ordered that the issuance of permits — with the recommendation of the Environmental Management Bureau director and the undersecretary for legal affairs —be at the discretion of the DENR secretary. The move was lauded by environmental groups, including the CEC, as it meant that applications for ECCs could be more thoroughly vetted.
Cimatu, however, said that allowing regional and local offices to grant permits is in line with President Rodrigo Duterte's order to expedite the processing of permits and licenses, and could attract more investors to the country.
"It seems hypocritical. We pledged to cut our carbon emissions by 70% and yet we encourage more investment in fossil fuels," Migraso says.
The Commission on Appointments rejected the appointment of Lopez in May, after it was bypassed by the same commission three times. Lopez made headlines as chief of the DENR after she ordered the termination of several mining operations that did not comply with the minimum requirements of sustainable mining.
Duterte then appointed Cimatu, a retired general with no track record in environmentalism. His appointment was a way to appease the mining industry, according to Fr. Edwin Gariguez, executive secretary of the National Secretariat for Social Action of the Catholic Bishops' Conference of the Philippines.
The high cost of coal
The CEC, along with international group Greenpeace International and Kalikasan Party List , fears that unscrupulous businessmen could take advantage of Cimatu's order to build projects — coal-fired power plants, for example — that are detrimental to the health, environment and livelihood of residents in nearby communities.
Migraso cites the case of a thermal coal-fired power plant in Calaca, Batangas, which has been operating since 1984.
Air quality in the villages surrounding the power plant has significantly deteriorated since the 1980s due to its emissions of soot, coal particles and smoke. Consistent exposure to these elements is linked to the high prevalence of ailments such as hypertension, heart diseases, pulmonary tuberculosis and pneumonia in these communities. The incidence rates of these illnesses were higher than the national average, says a CEC study conducted in September 2016.
A 2007 study by a leading medical journal, The Lancet, reveals that over 24 deaths and 220 serious illnesses — such as heart failure and chronic bronchitis — resulted from every one trillion watts produced from coal. Using the study's findings, the University of Illinois at Chicago's School of Public Health projects that 210,000 deaths and almost 2 million serious illnesses per year are caused by coal combustion.
With less stringent environmental safeguards than Europe, Asia — and the Philippines in particular — could be facing higher incidence rates of these illnesses.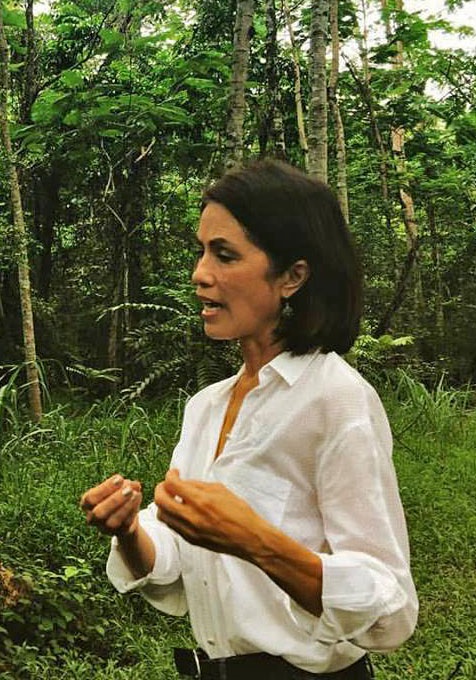 Former DENR Secretary and known environmentalist Gina Lopez
(Photo from Gina Lopez PH Facebook page)

Plans to expand the Batangas thermal coal-fired power plant
Pollutants resulting from burning coal — particulate matter, sulfur dioxide and oxides of nitrogen, for example — cause injuries to the cells of airways and lungs. Particulate matter is especially harmful to the respiratory system, causing chronic bronchitis, aggravated asthma and premature death. A typical uncontrolled coal plant emits 500 tons of small airborne particles each year, says the US-based Union of Concerned Scientists.
Fisherfolk in the vicinity of the Calaca power plant also complained of decreasing fish catch since it began its operations. In the 1980s, fishermen could take home as much as 40 kg of catch per day. These days, however, they take home an average of only 2 kg per day, or a 95% decline in fish catch, according to the study conducted by the CEC.
Most fisherfolk in the area have no other means to earn an income, except for a few who moonlight as tricycle drivers.
Aside from reduced fish catch, mercury poisoning and toxic solid wastes from the coal plants' runoff also affect communities. Fish caught in nearby seas may contain toxic levels of mercury and arsenic, which can damage vital human organs, including the nervous system, when ingested, says the US-based group National Wildlife Federation.
Semirara Mining and Power Corp., the power plant's owner, announced plans to expand the plant's operations and partner with Japanese power corporation Marubeni Corp, which is set to own 20% of the venture. Semirara said it is looking at adding another unit that will generate 700 megawatts (MW), bringing the total capacity of the power plant to 1300 MW.
Migraso says this is a troubling development, as the amount of power that the plant will be generating is too high. It is unclear where all this power will be used, he says. For comparison, the entire Mindanao island's power demand is 1,653 MW, according to the Department of Energy.
Alarming dependence on fossil fuels
The Philippines has consistently relied on coal as a major source of electricity. The country currently depends on coal for 30% of its electricity needs. This is still expected to increase to 50% in the coming years, as the previous government approved in March 2016 the application of 25 new coal plants.
Duterte has repeatedly expressed his support for coal-fired power plants, which he believes are necessary for the country's industrialization.
"At this time, whoever is the president of the Philippines would always contend with coal. There's so much coal still that can be utilized by civilization for the next 50 to 70 years. And to be worrying about pollution, well, we just have to come to terms with that in our time, in our generation, it is really what it is. There is nothing you can do about it," Duterte said in a speech during the ground-breaking of a coal plant in Sarangani province last January.
Migraso disagrees . "The government should not pursue coal to generate electricity for industrialization. Technology is available in developed countries. There are technology transfer laws. The important thing to consider is how renewable energy will benefit the people."