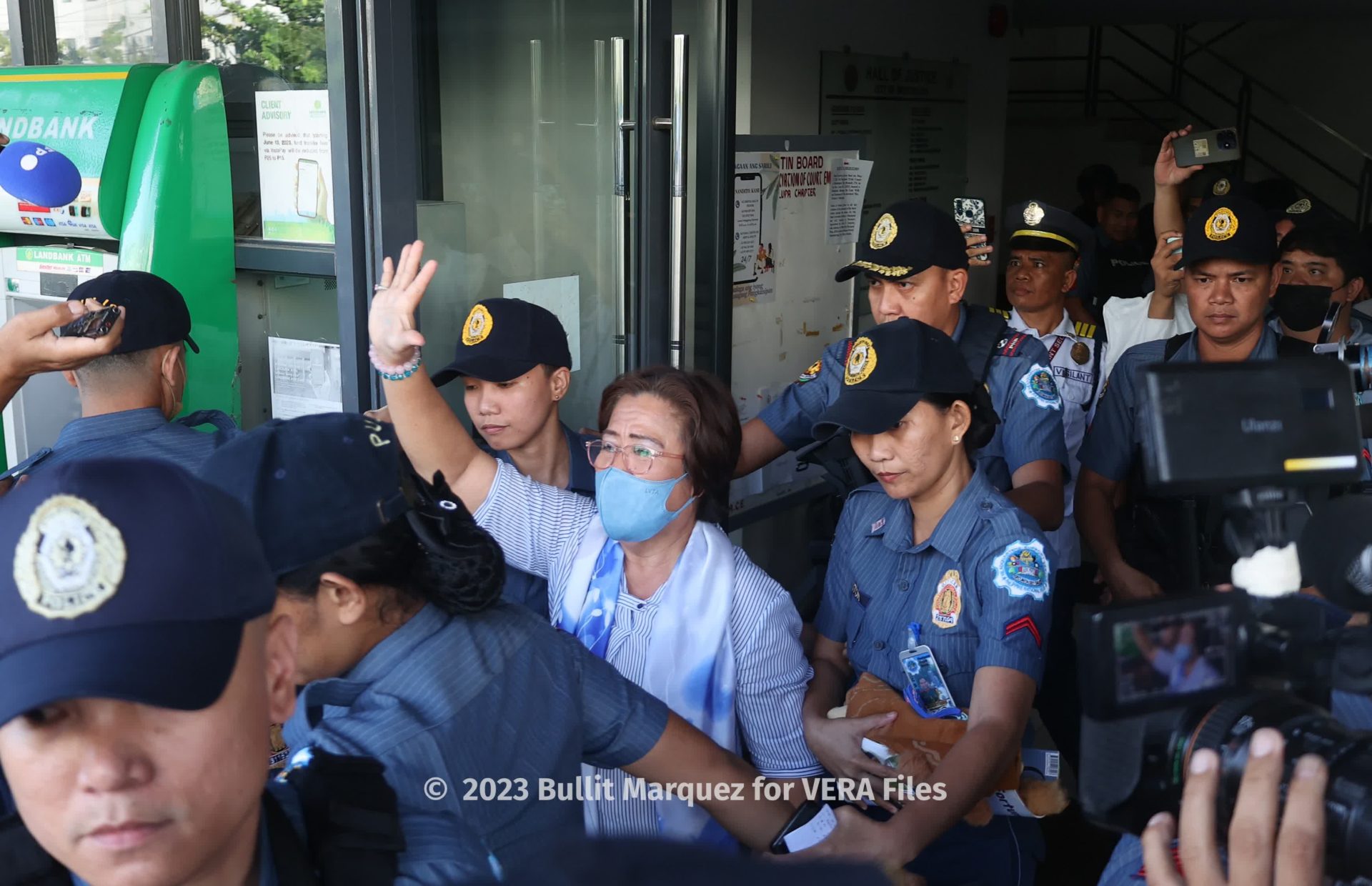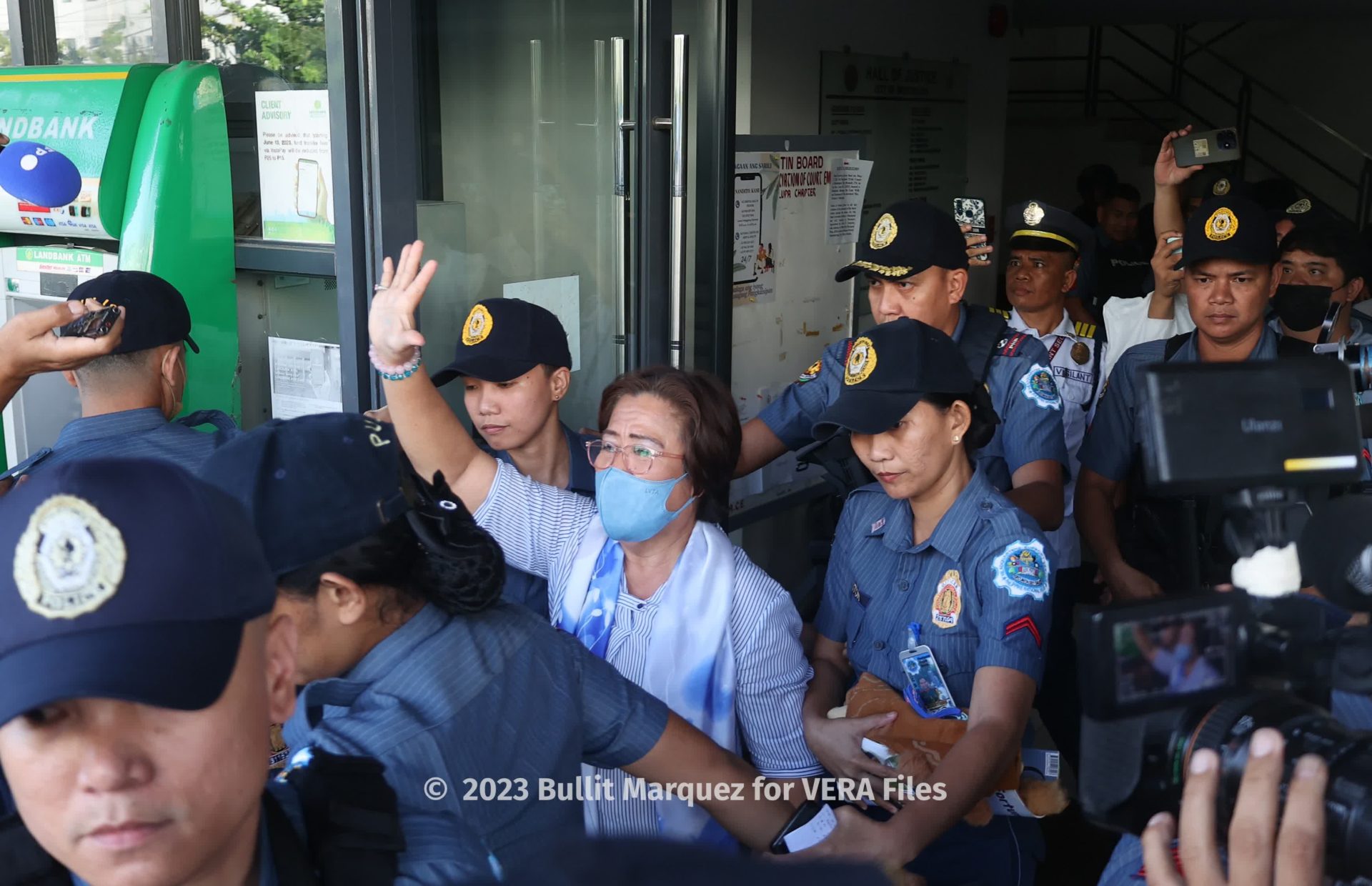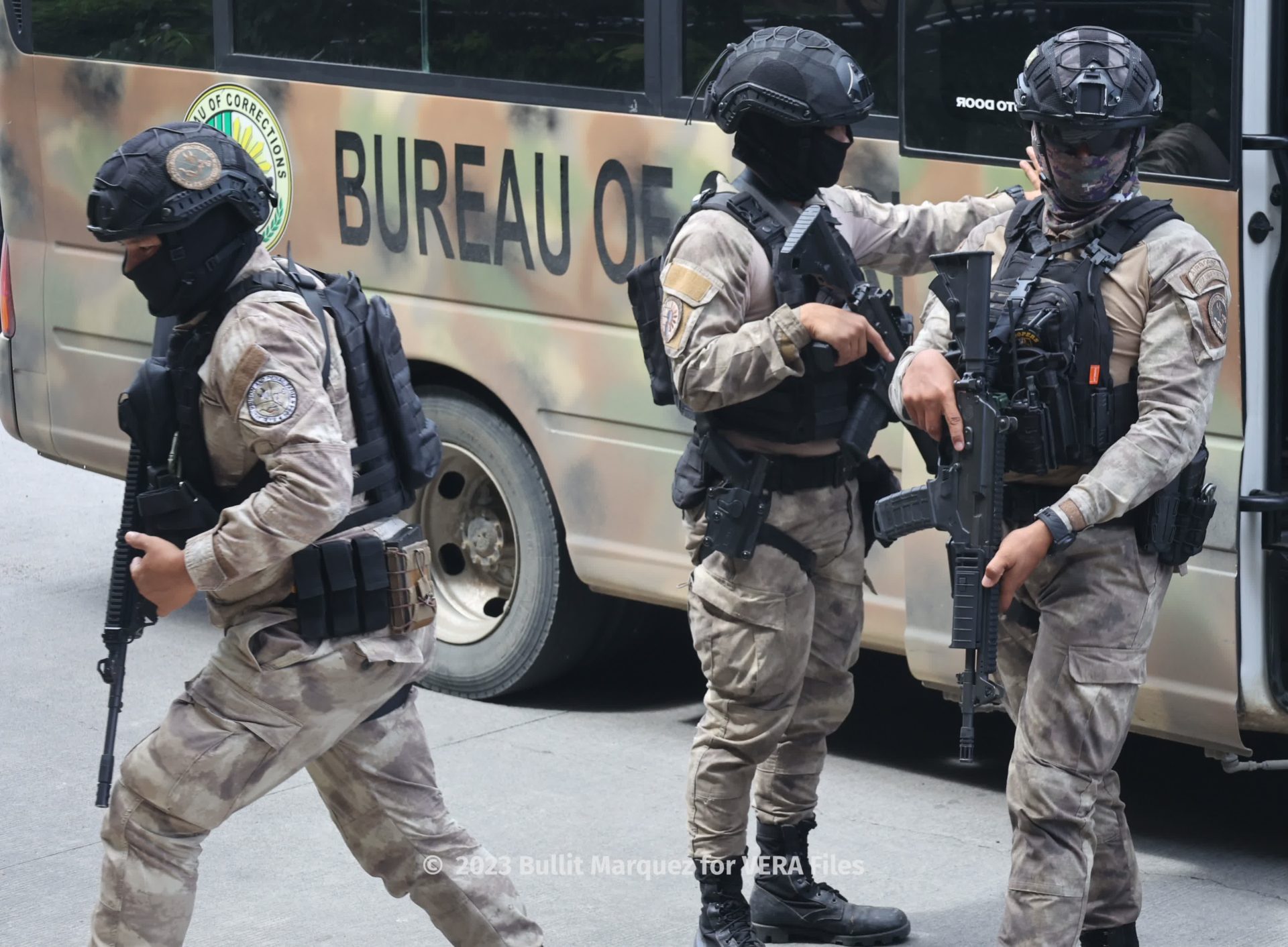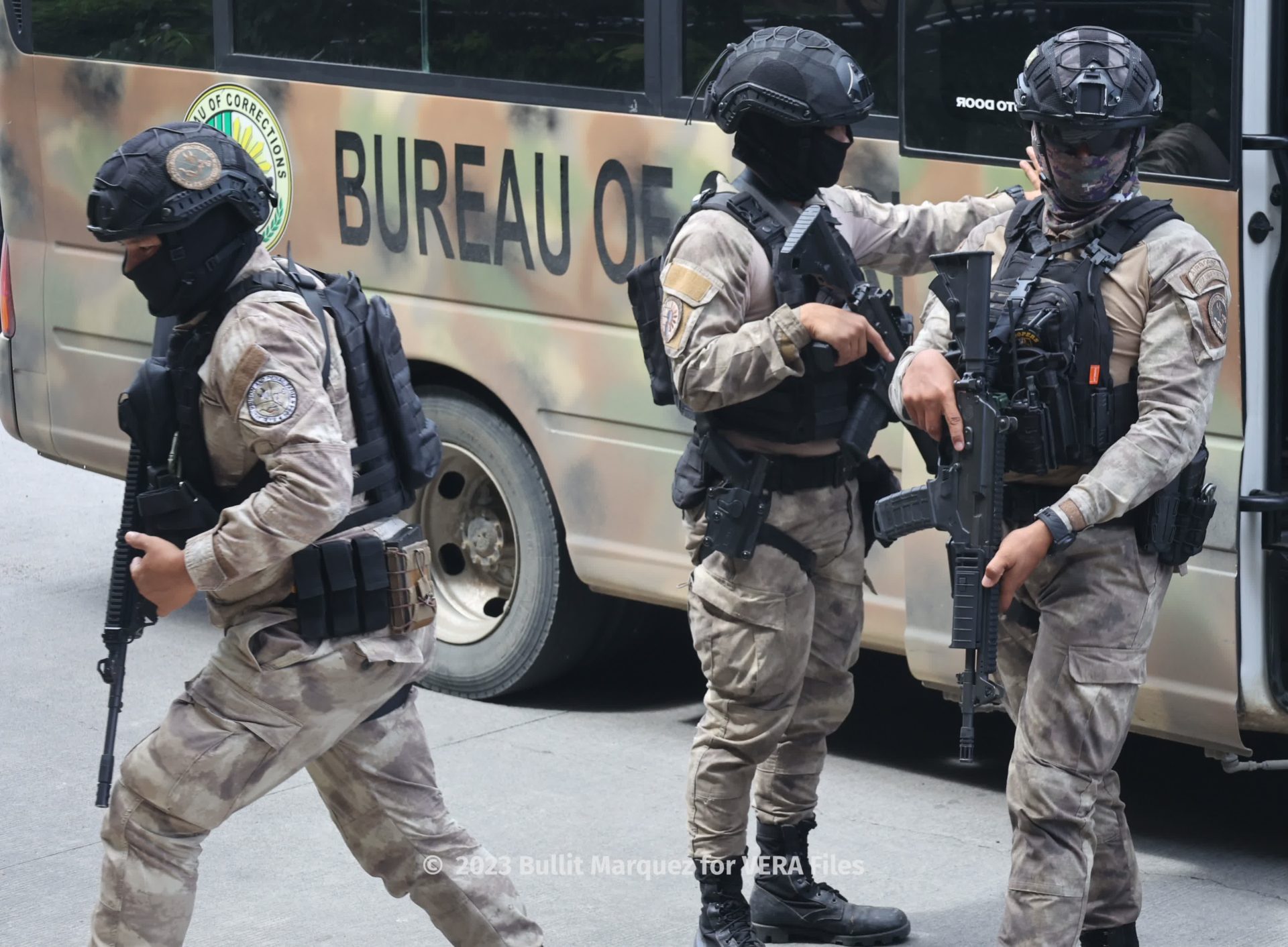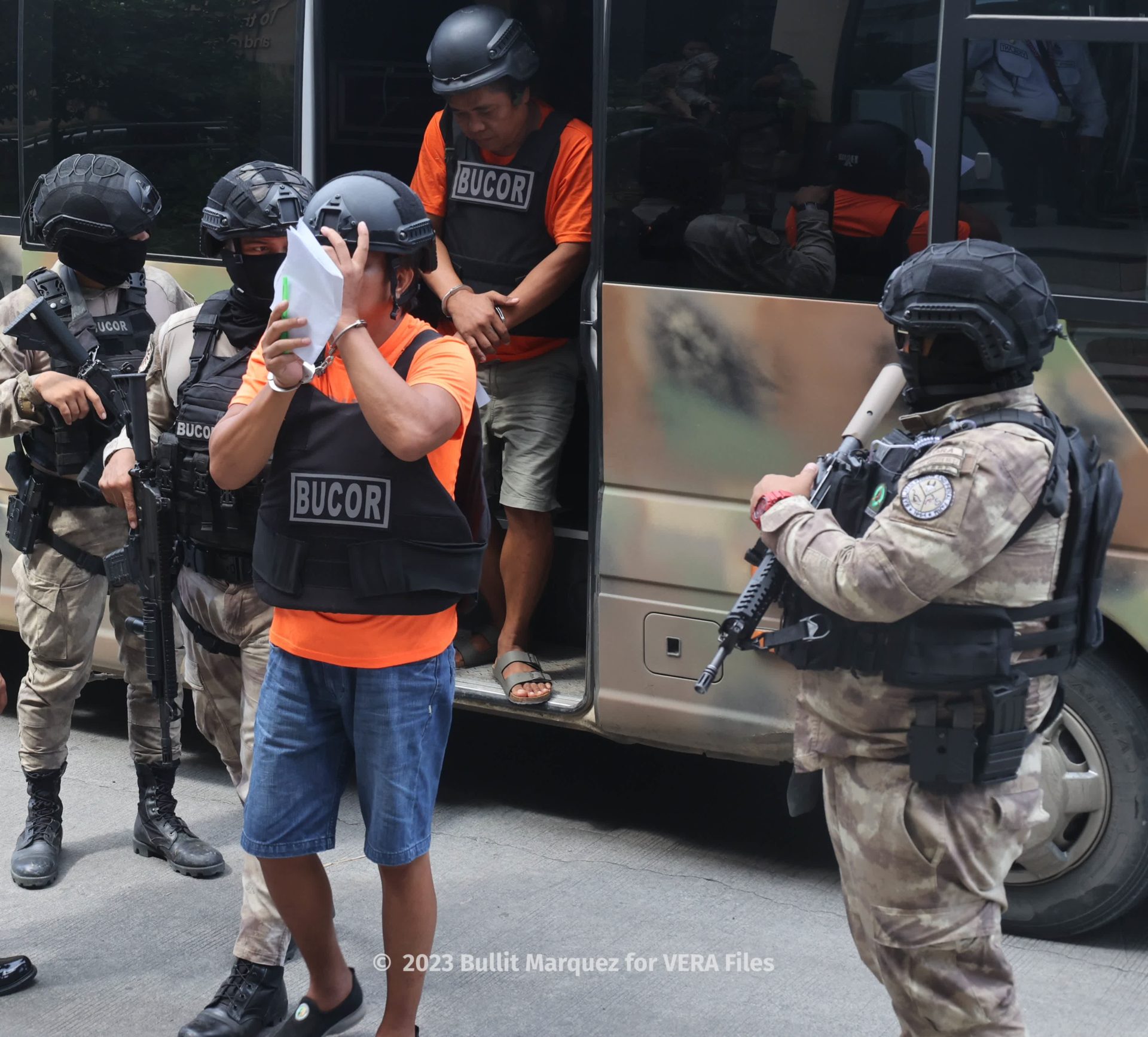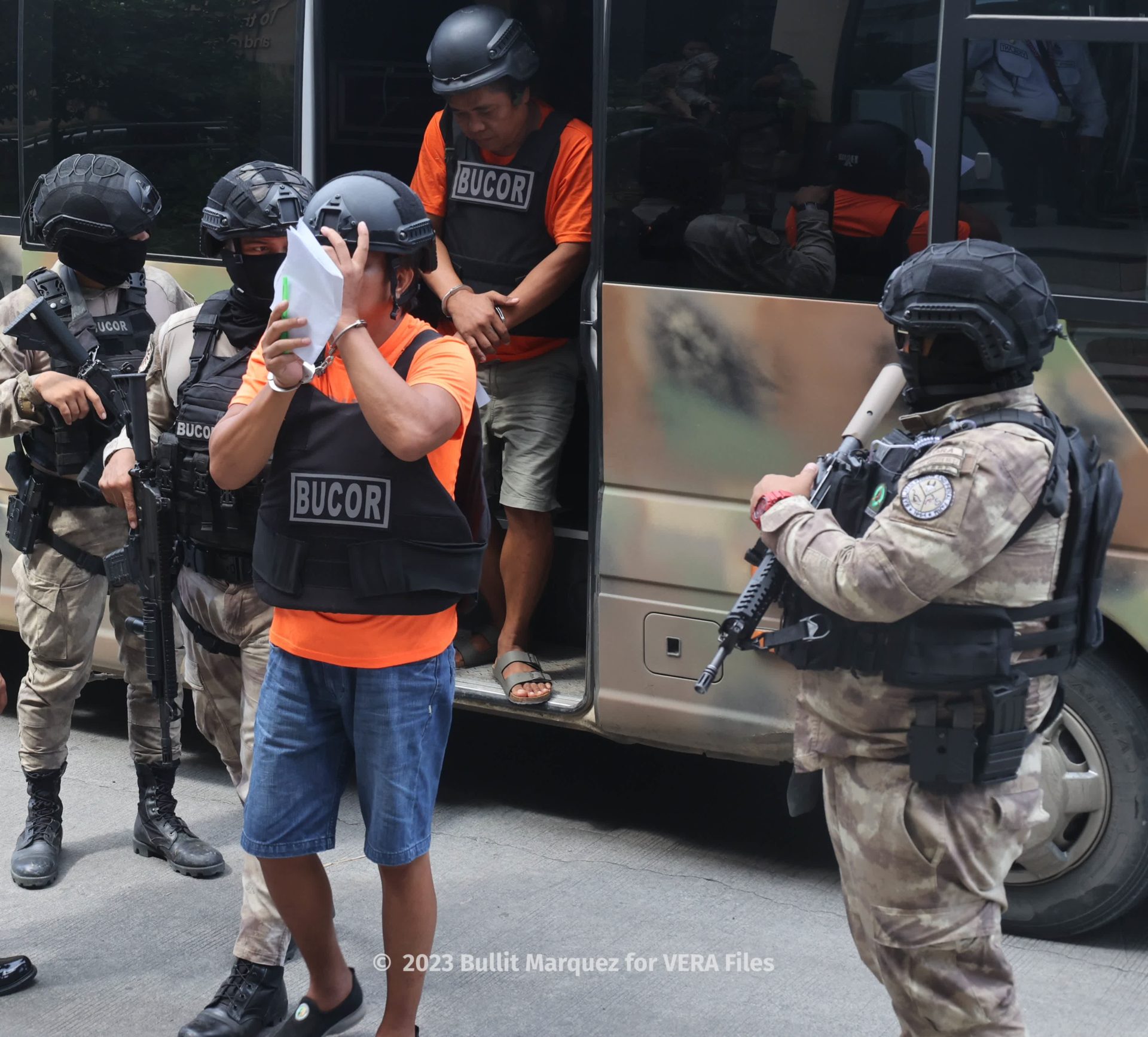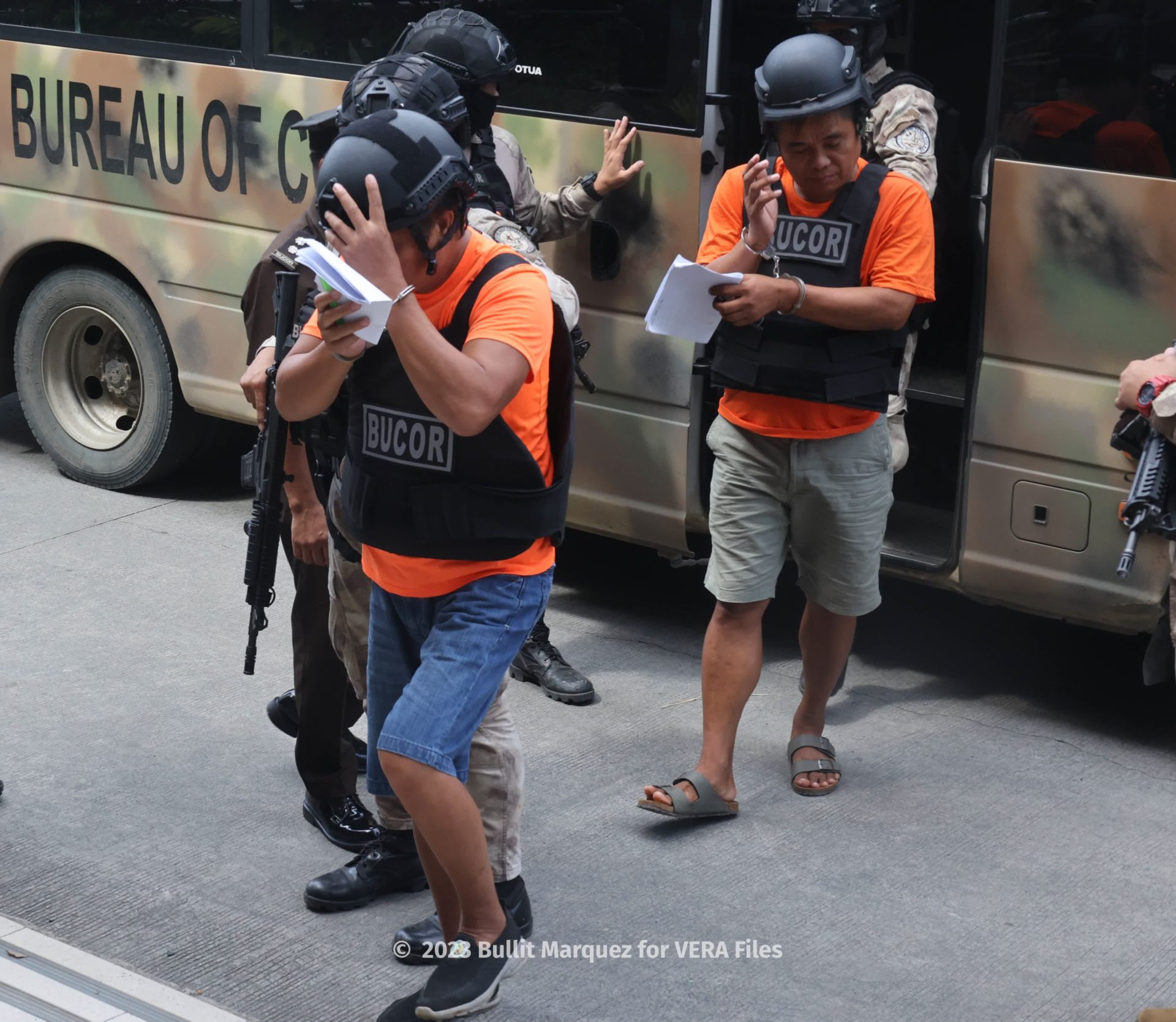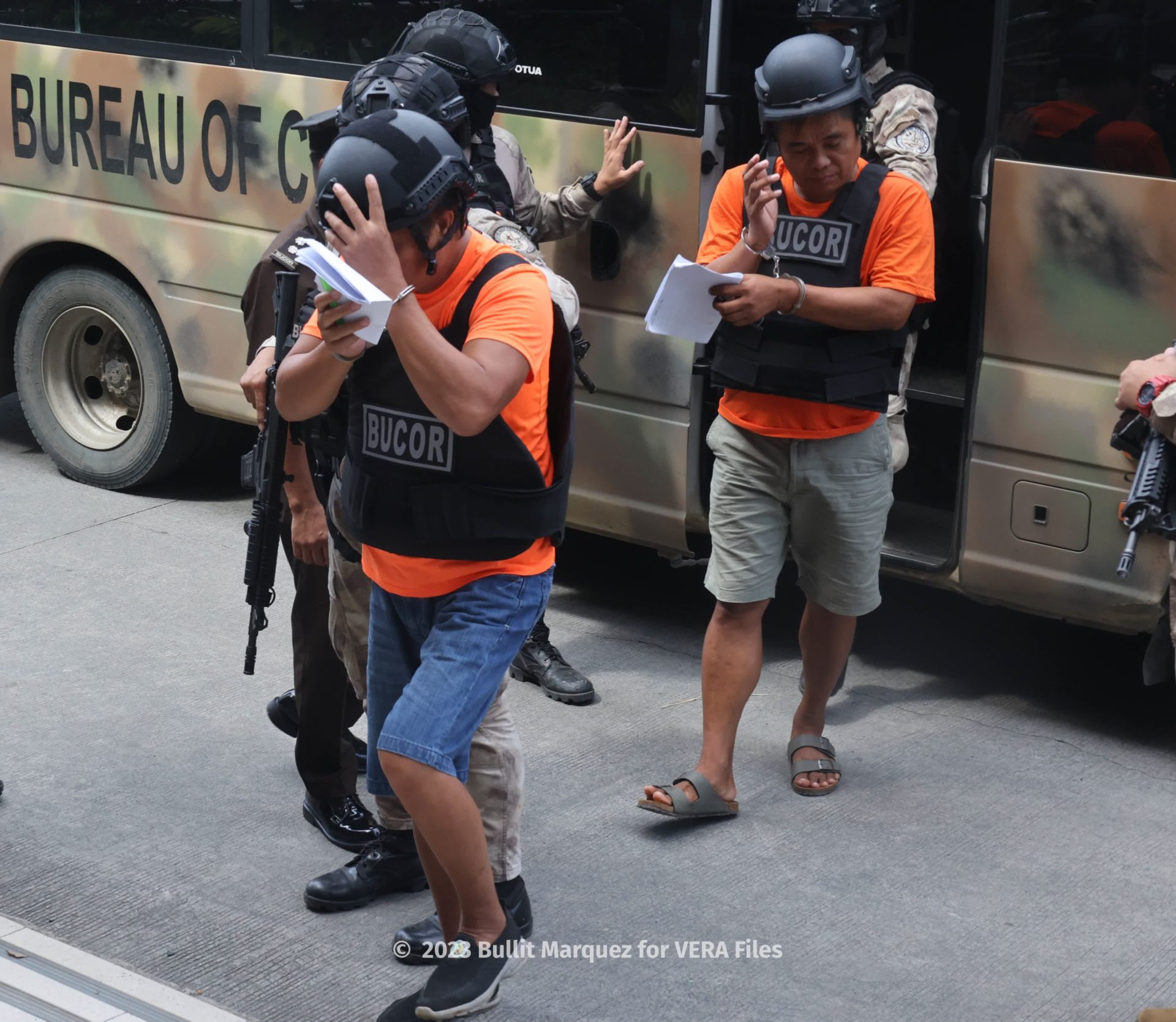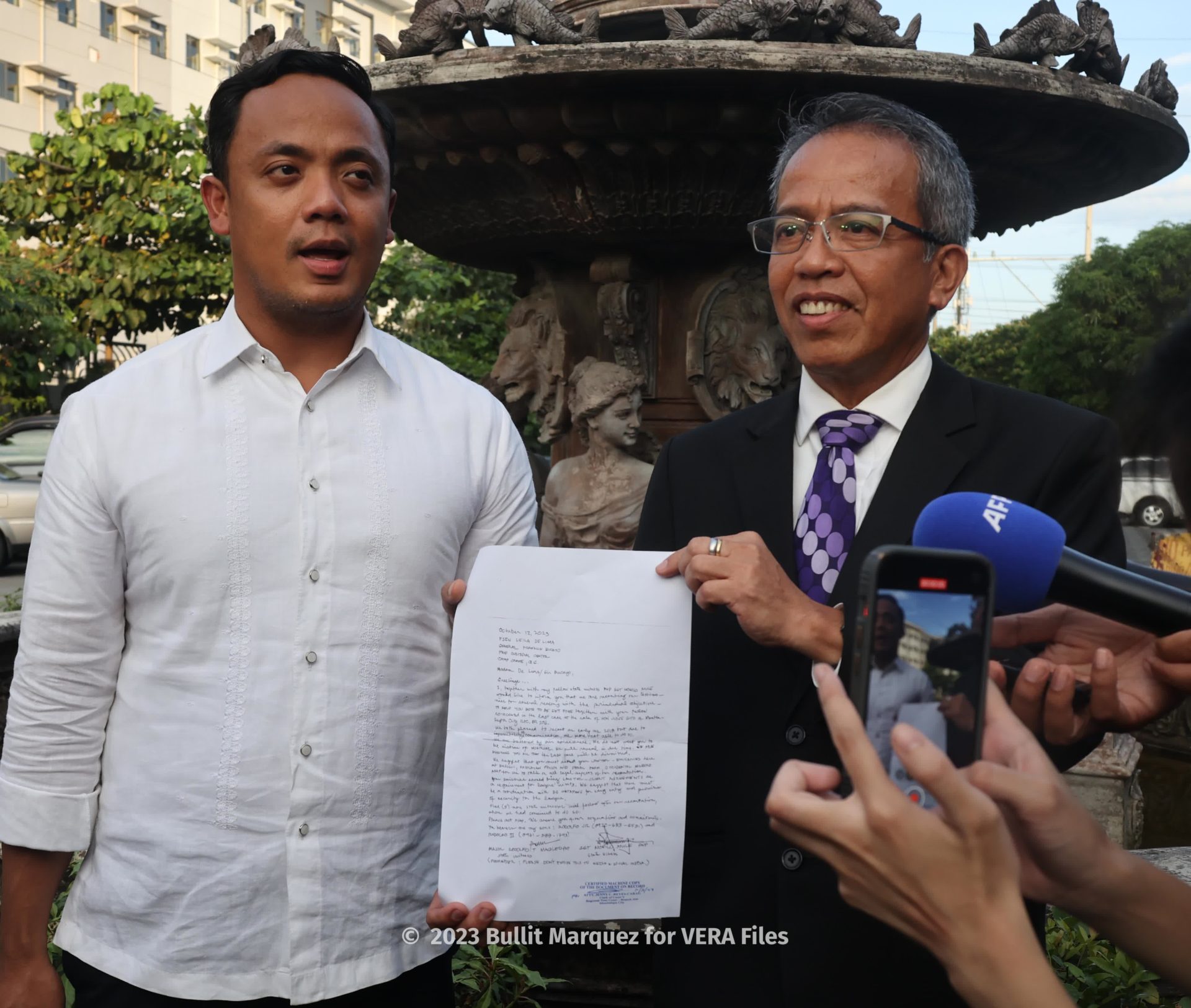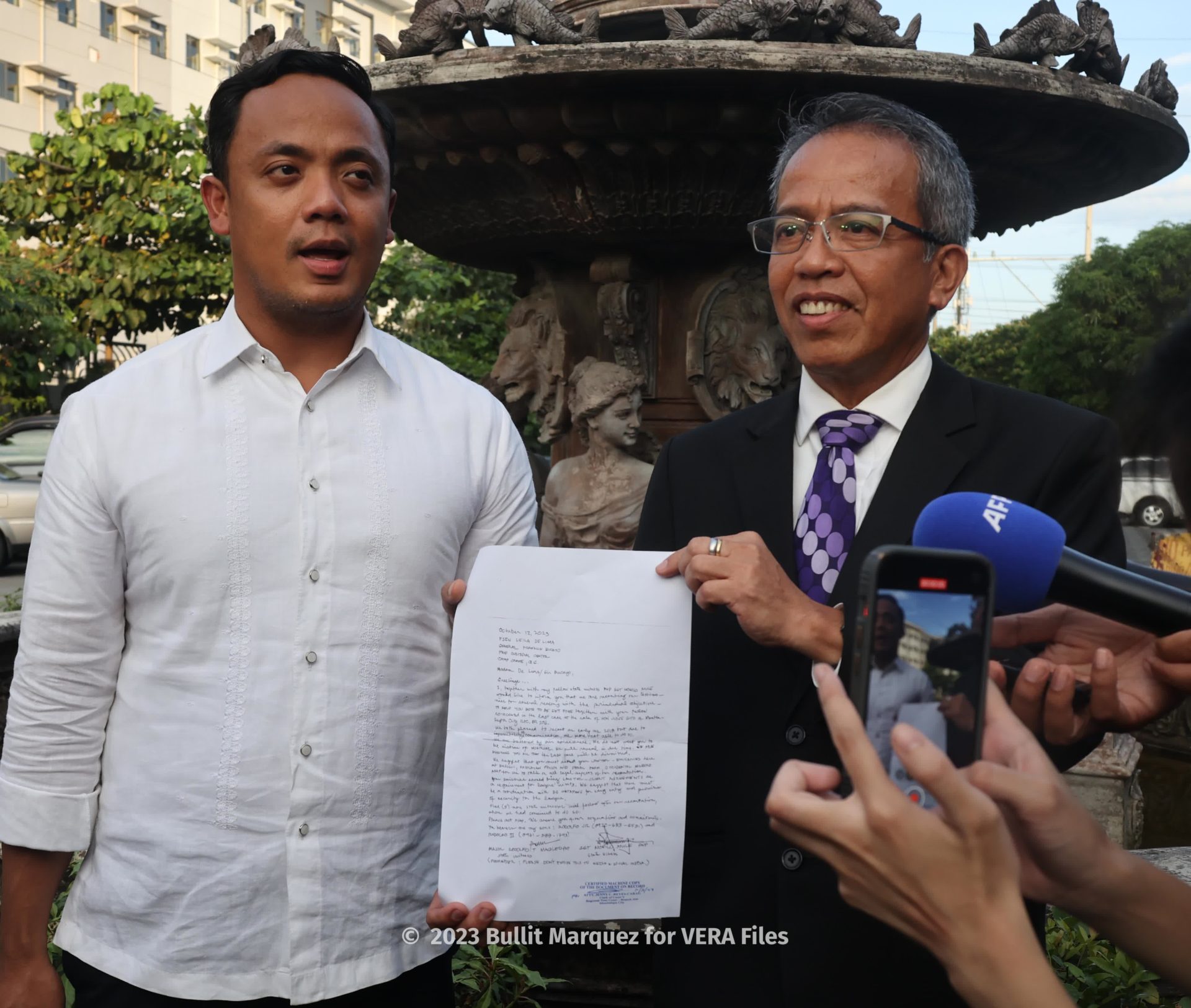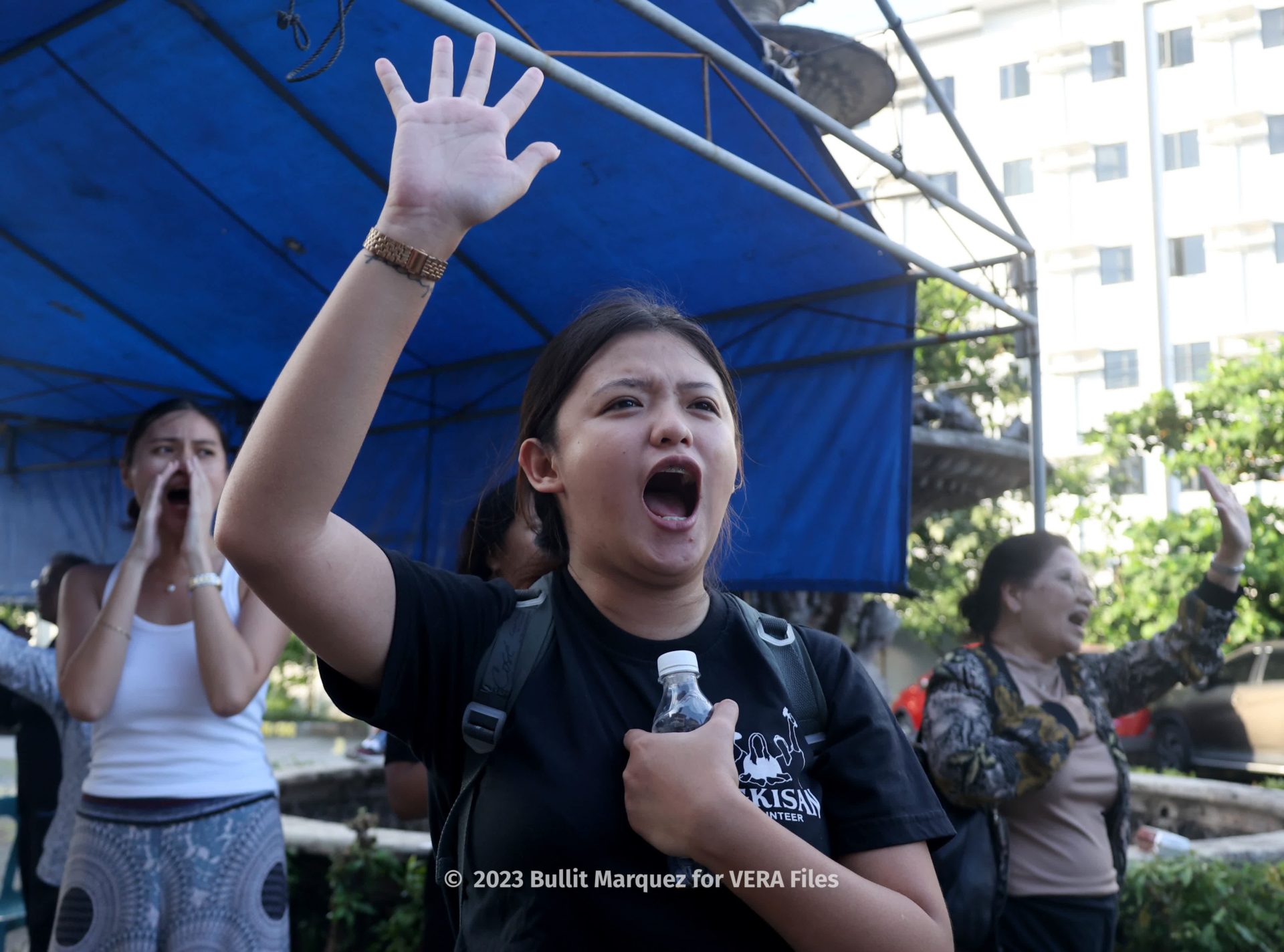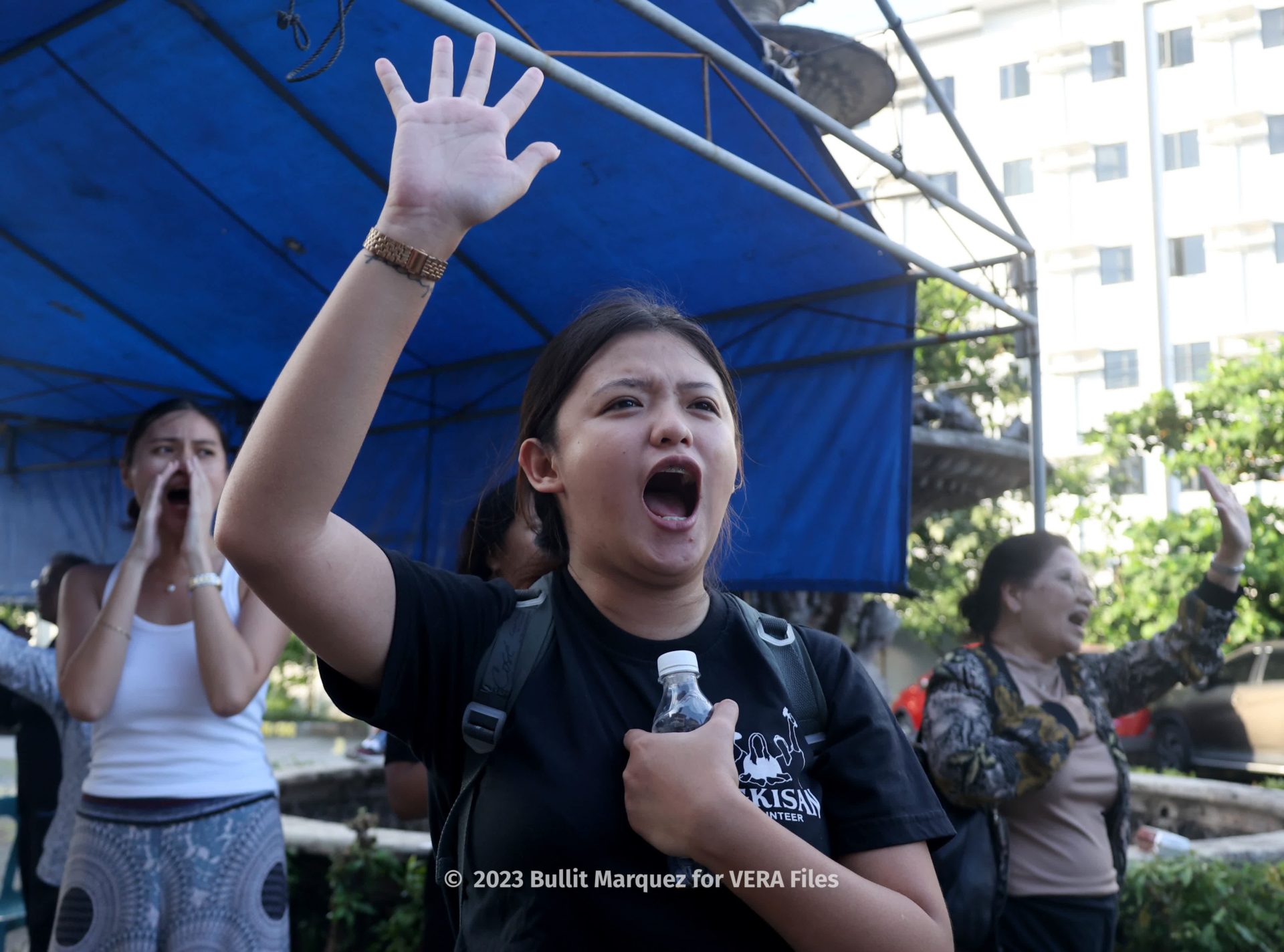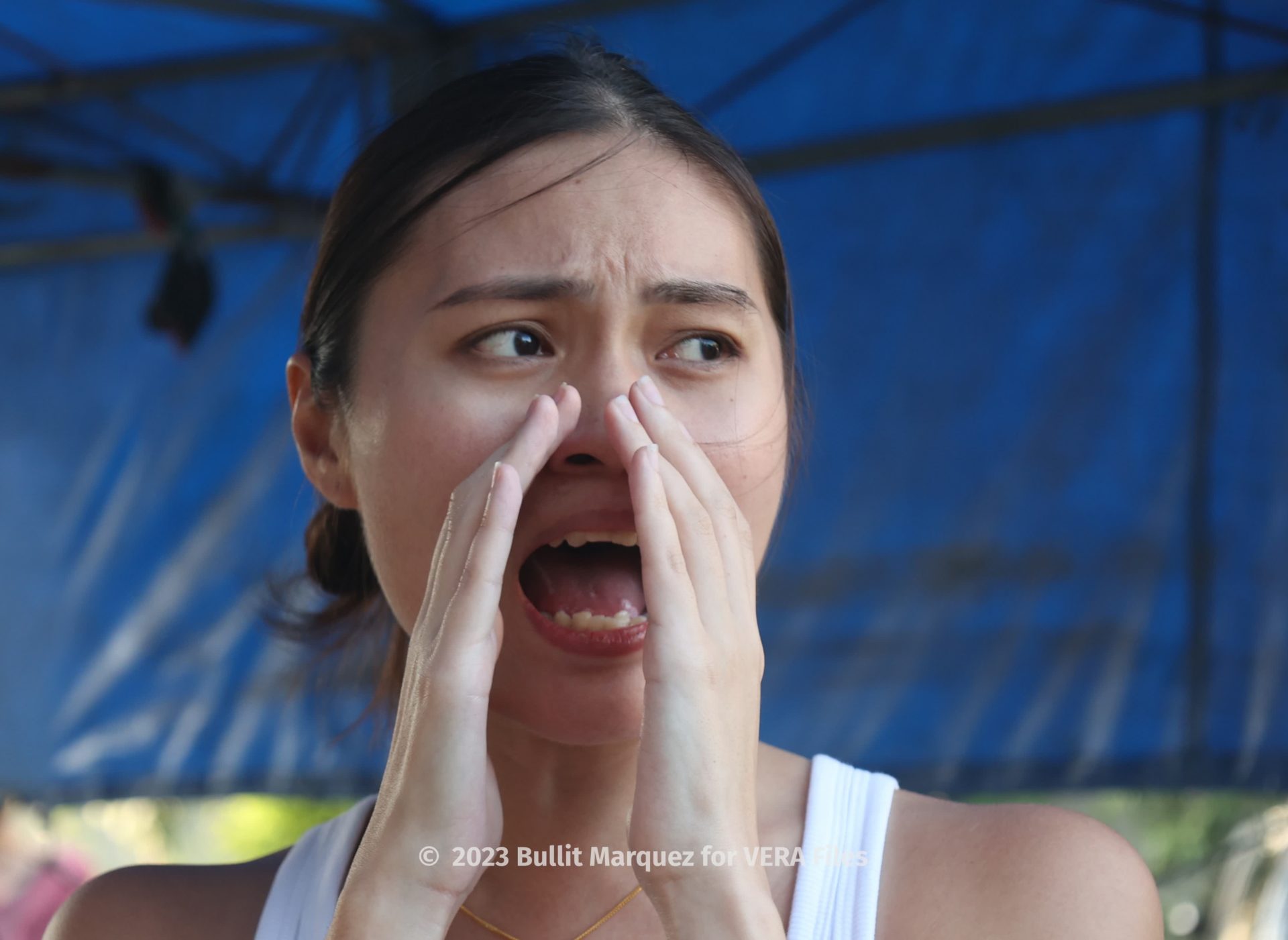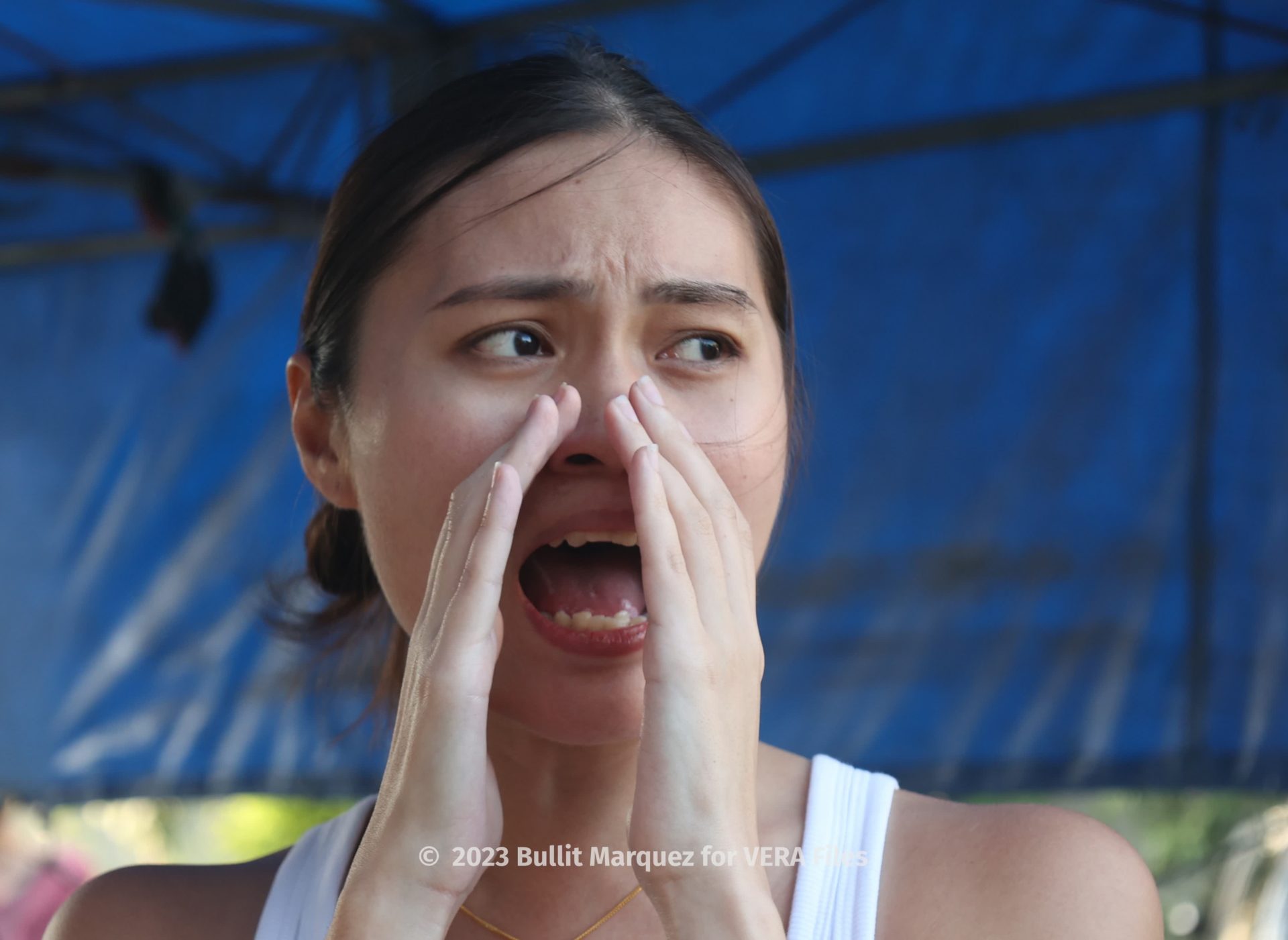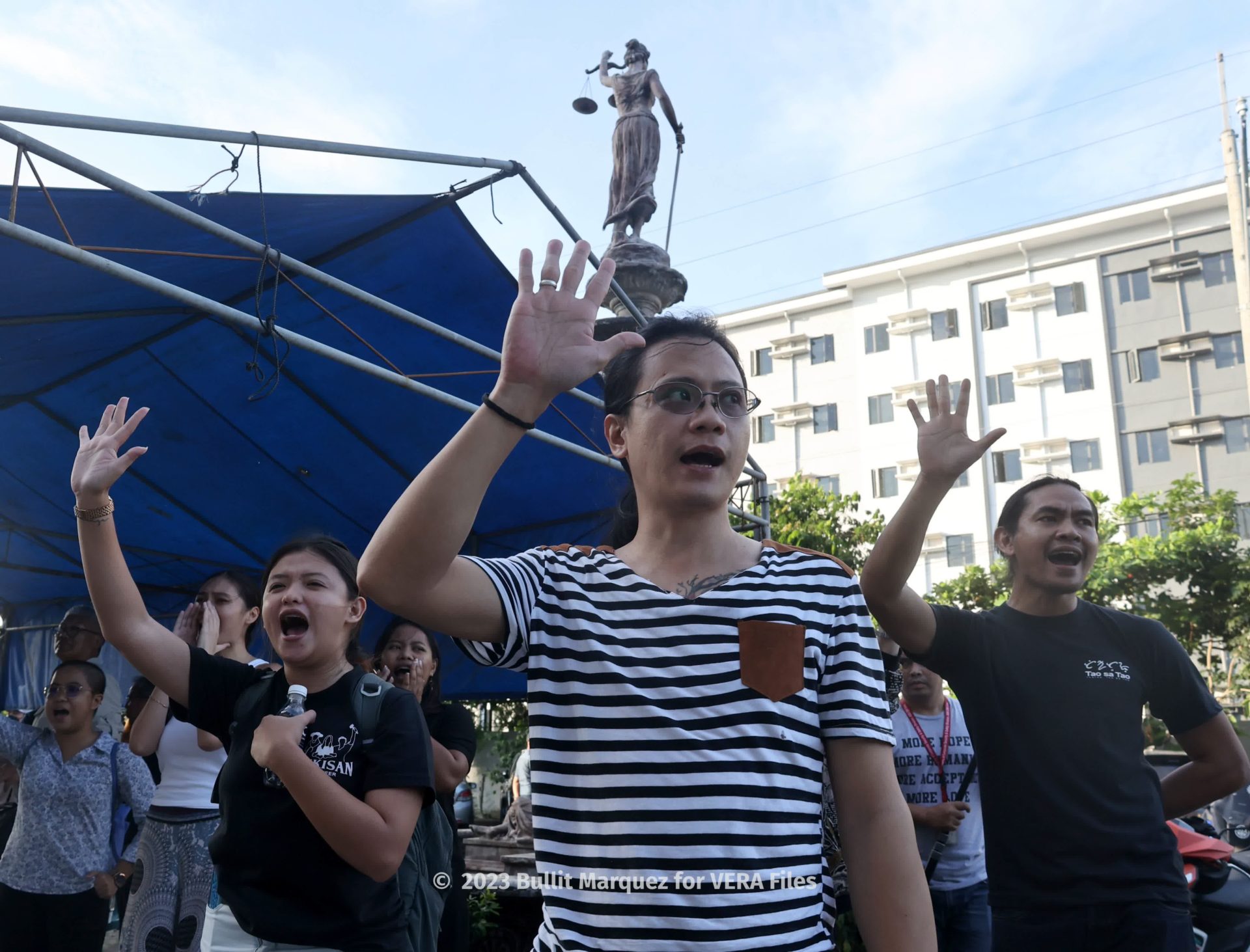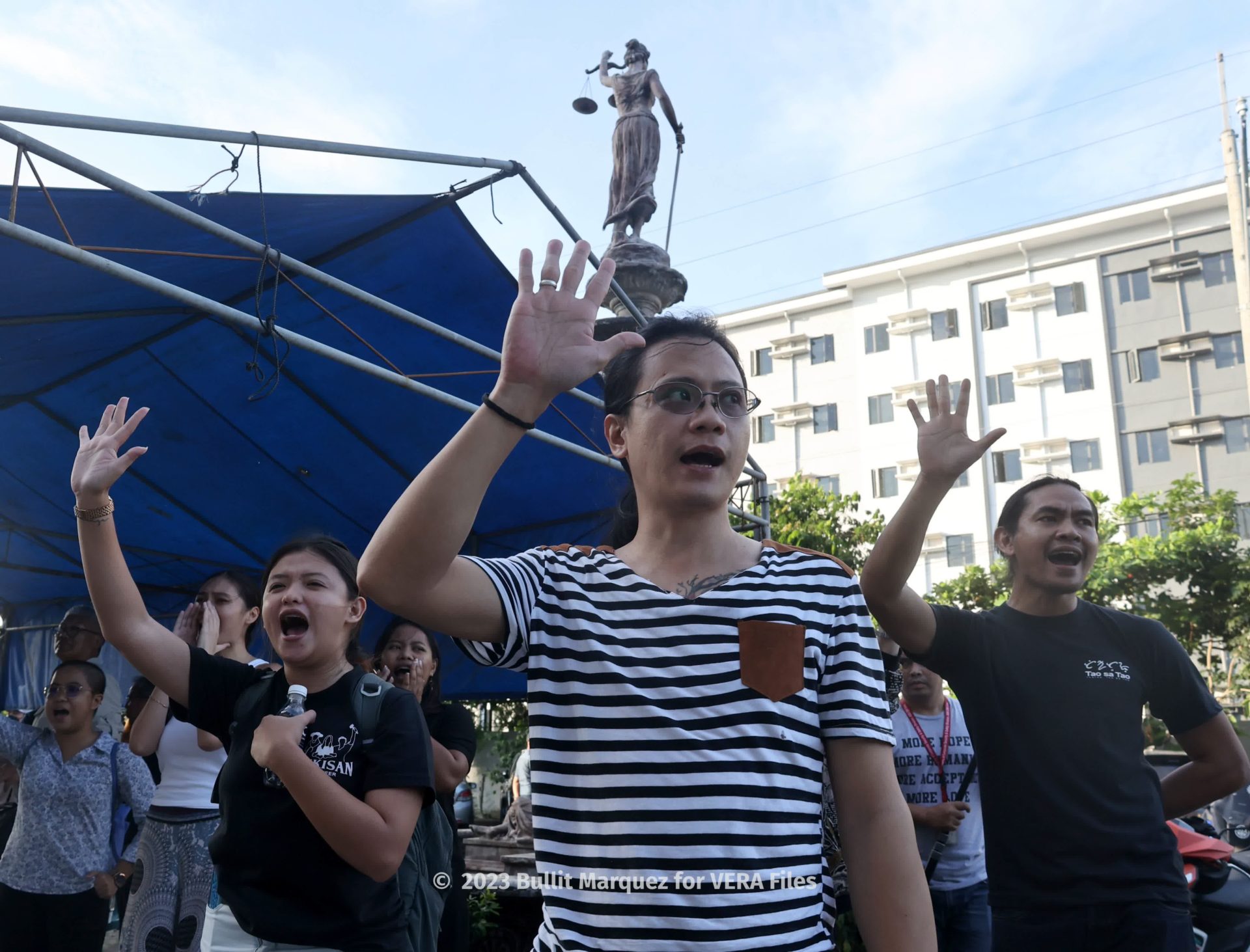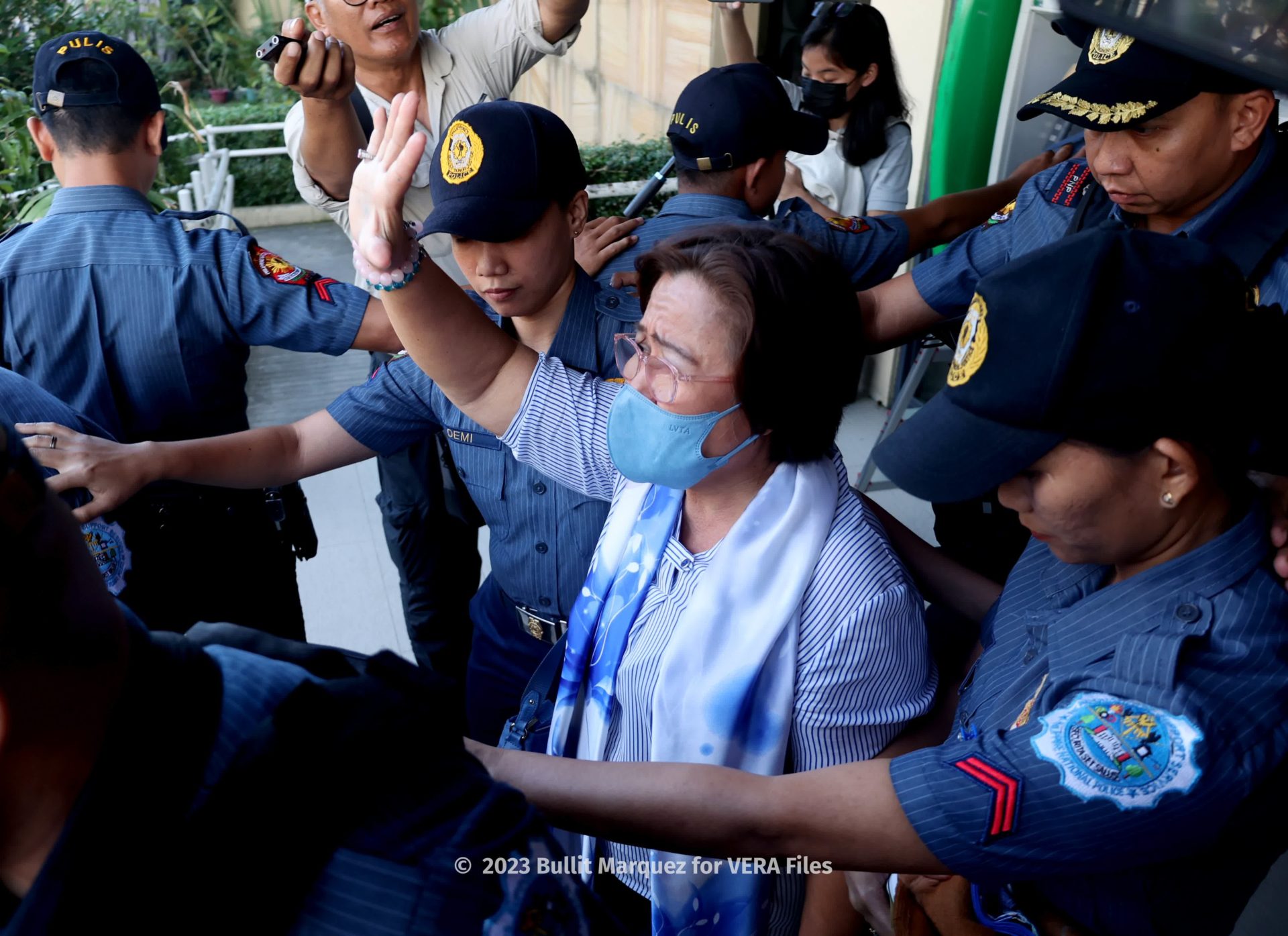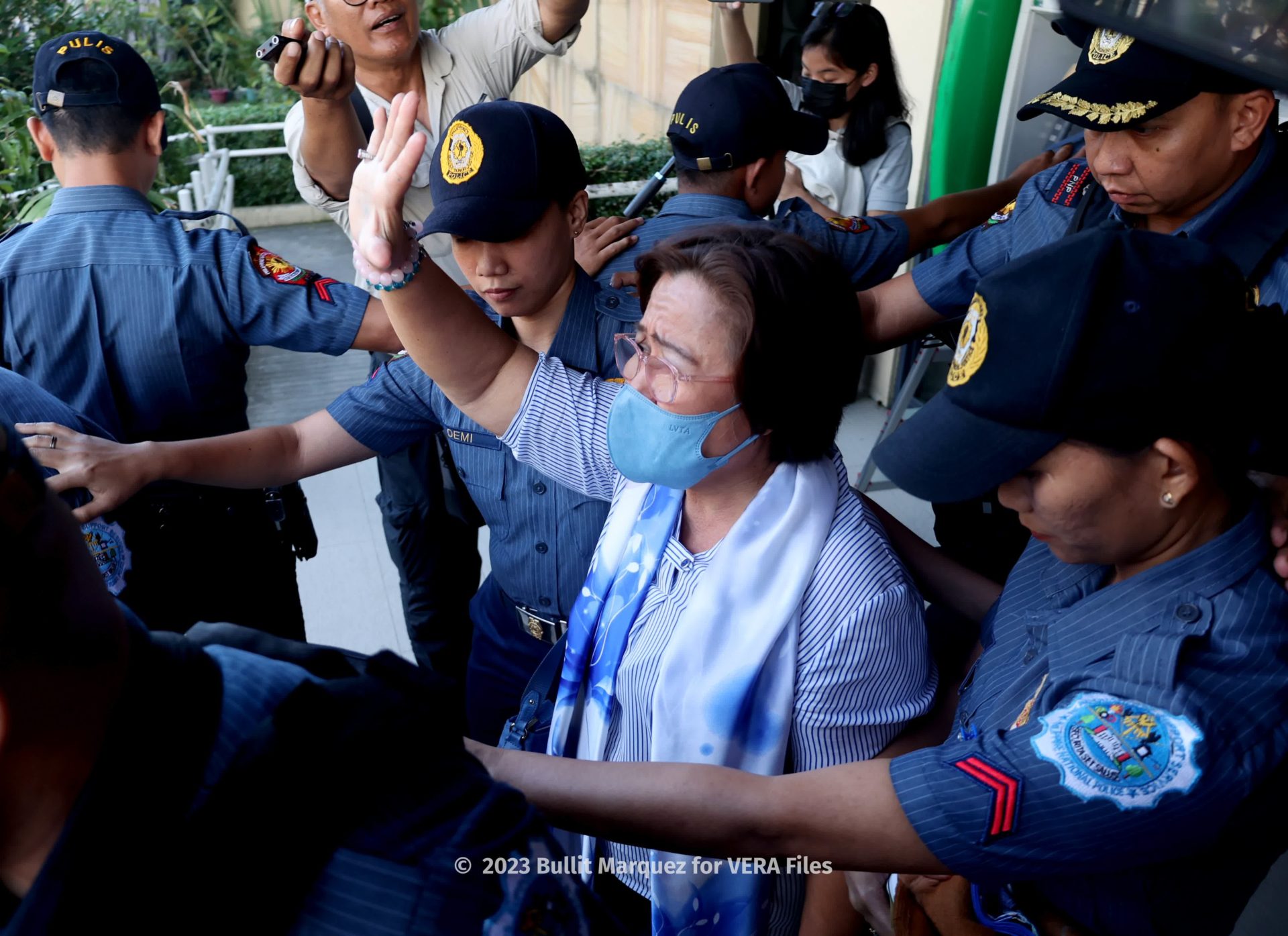 Supporters of former senator Leila de Lima's freedom are hoping to see her out of detention soon after two more witnesses recanted Oct 16 saying they are "bothered by their conscience."
Dismissed police Insp. Rodolfo Magleo and former Police Sergeant Nonio Arile have recanted their testimonies against De Lima, who has been in jail for six years for what are seen by her allies as trumped up drug charges by former president Rodrigo Duterte when she was justice secretary during the administration of Benigno Aquino III.
Magleo and Arile said that they planned to recant as early as 2018 but could not do so "due to impossibility of communication."
"We are bothered by our conscience. We do not want you to be a victim of mistrial. We will reveal in due time. We are assuring you all that the last case will be dismissed," they said in a letter they handed to De Lima.
De Lima's lawyers, Dino De Leon and Boni Tacardon showed reporters a copy of the letter. -Photos and videos by Bullit Marquez for VERA Files.