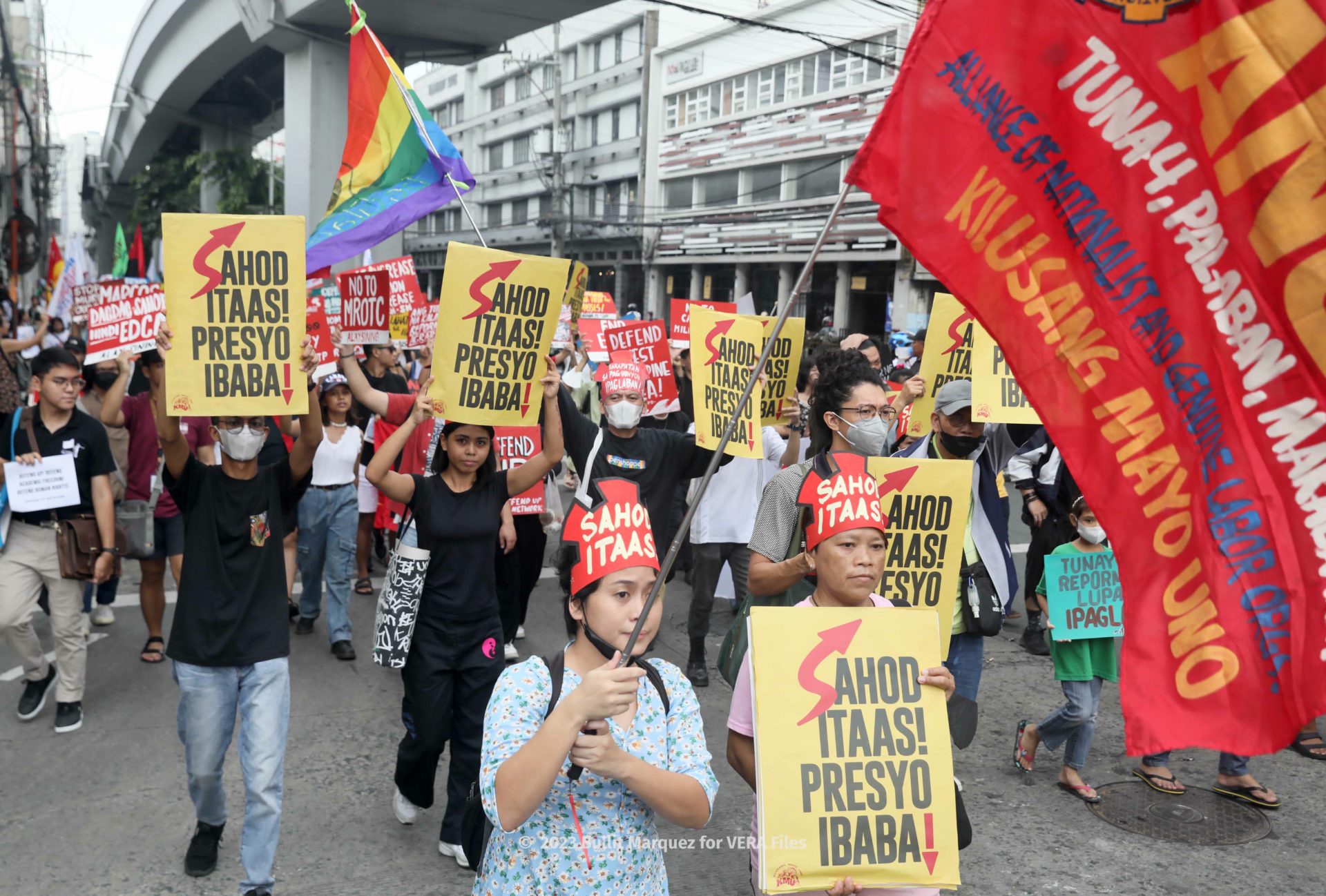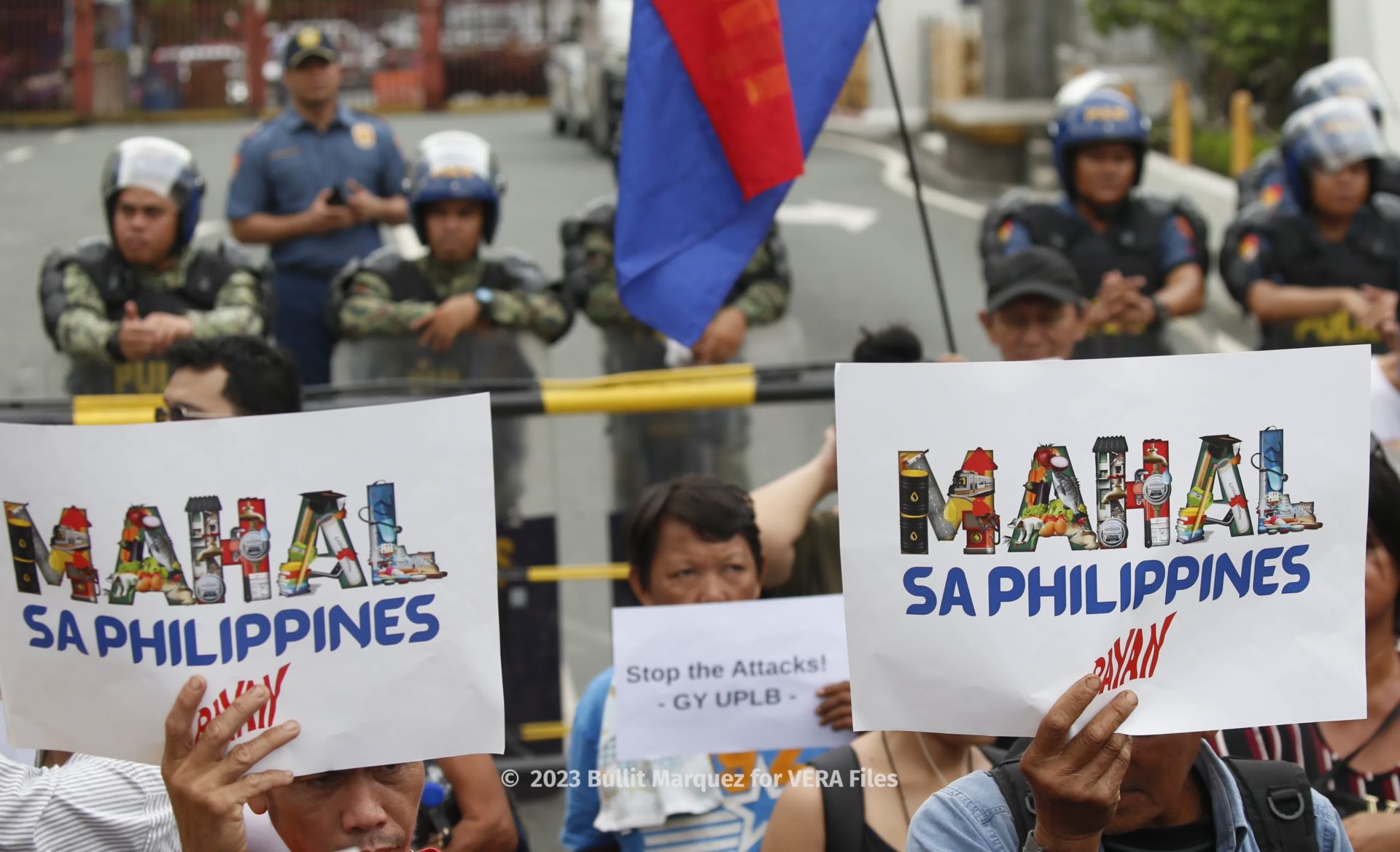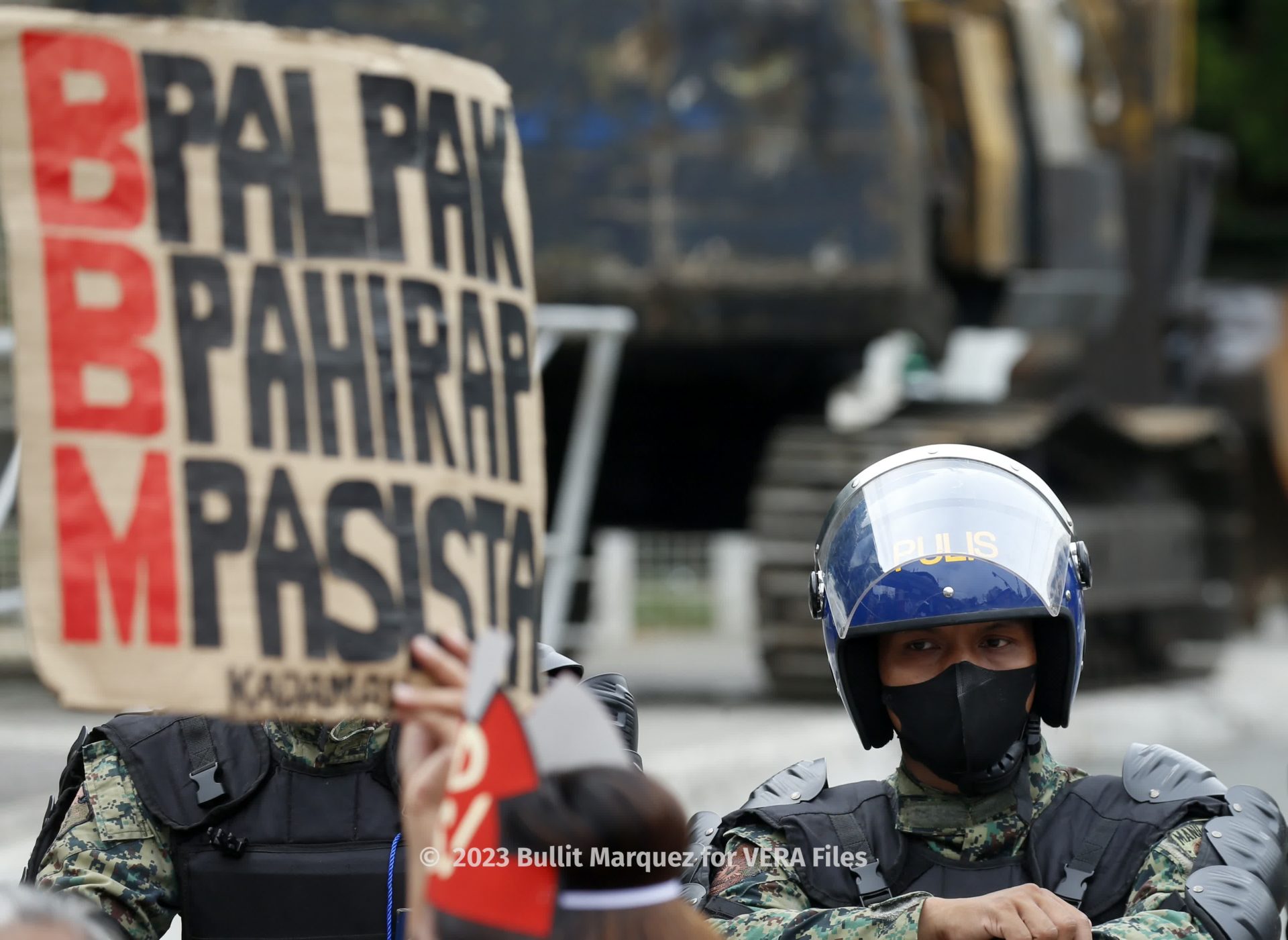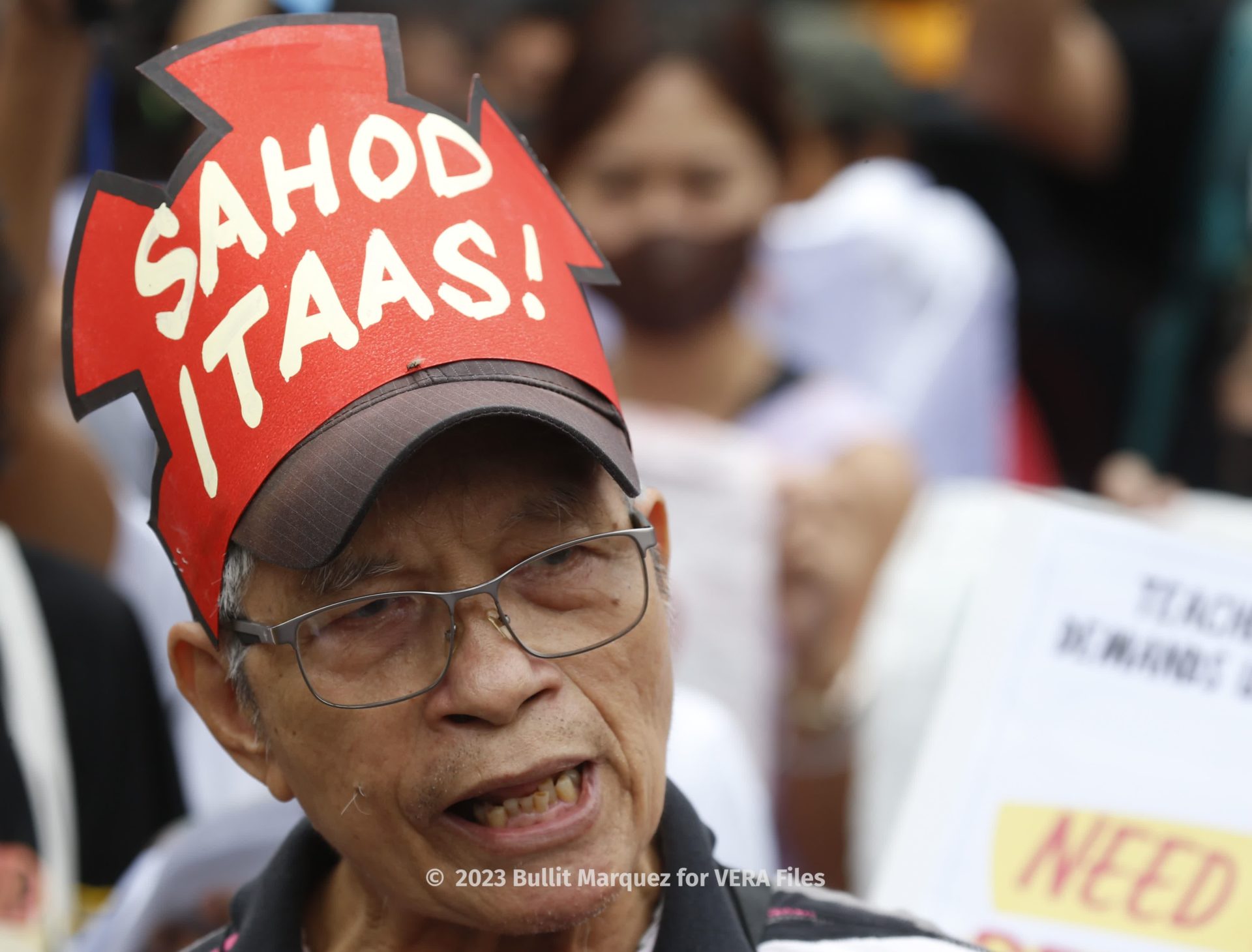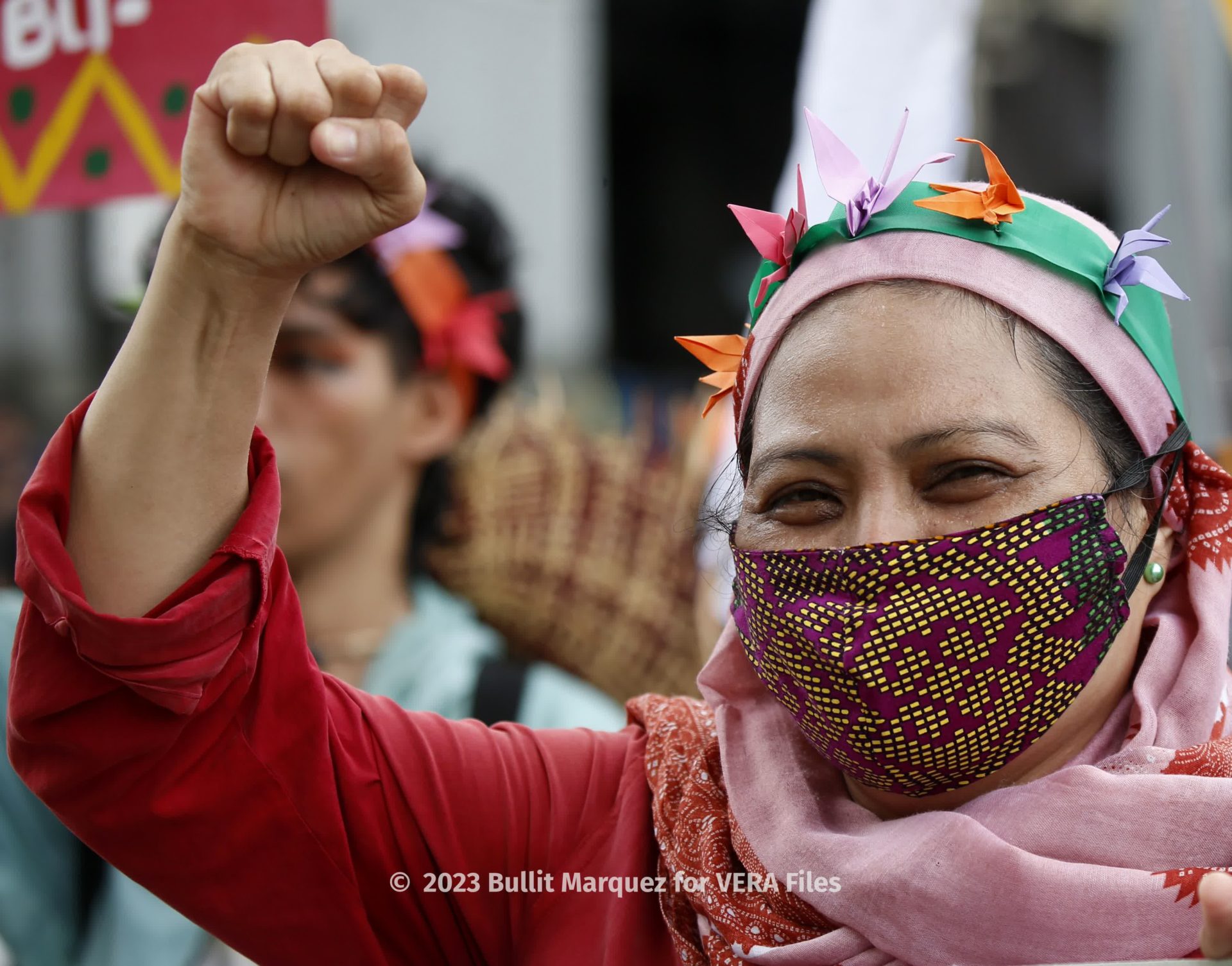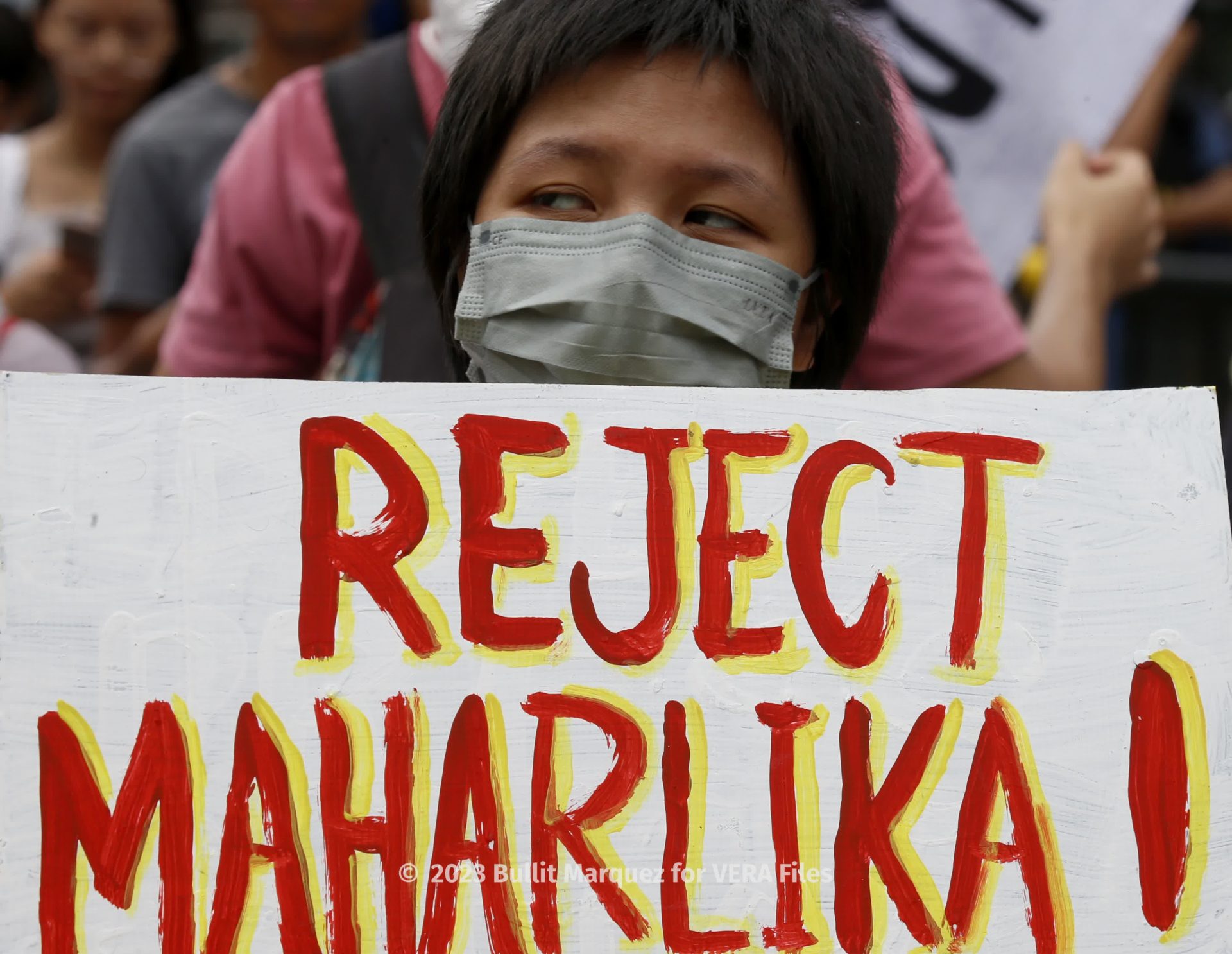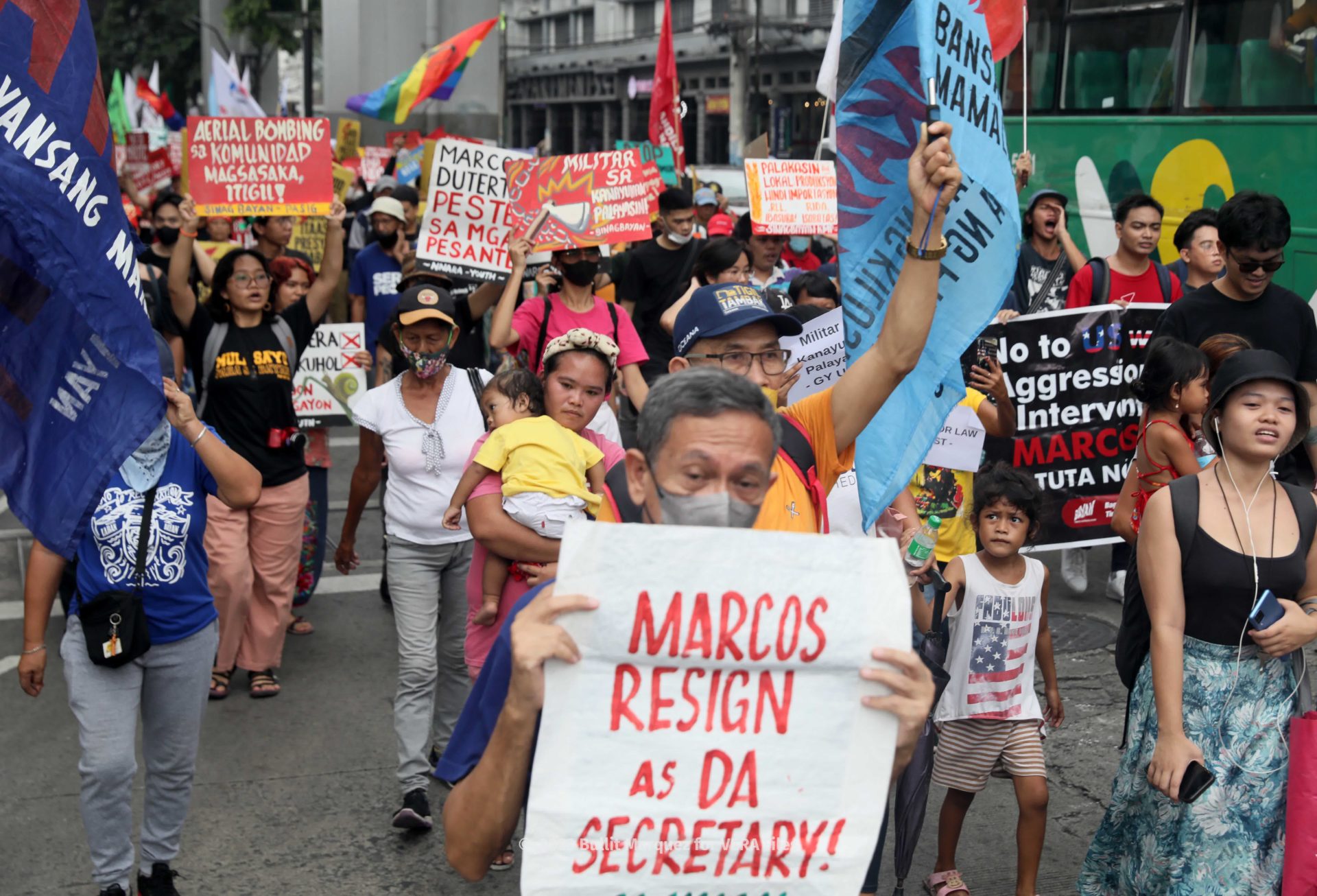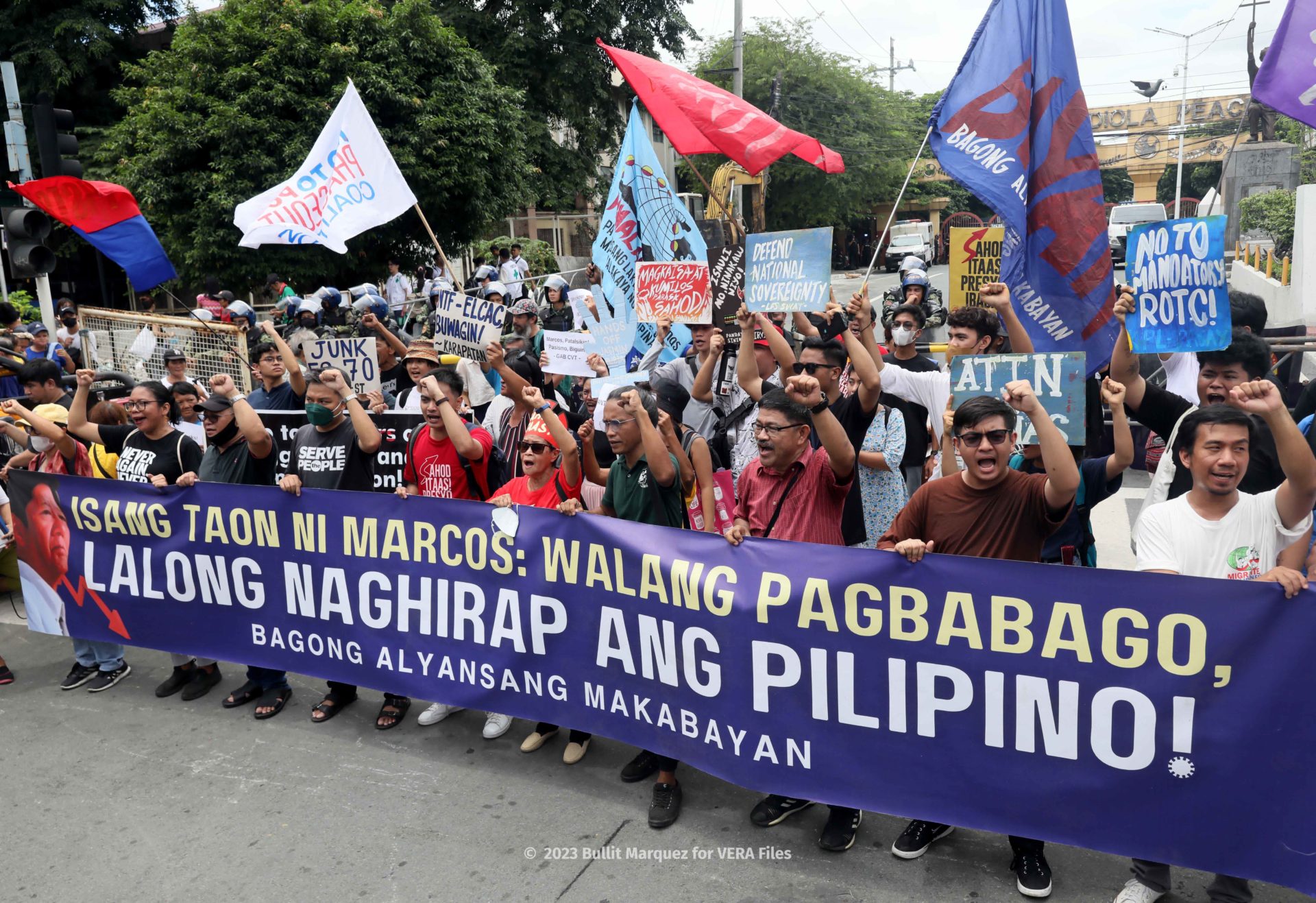 YT Video
Members of militant groups marked the first year of the Ferdinand Marcos Jr. presidency with a rally denouncing what they described as his indifference to the plight of ordinary Filipinos.
They denounced the Maharlika Investment Fund, his frequent foreign trips and reported hoarding and smuggling of agricultural products which resulted in higher prices.
"Mahal Sa Philippines" one of their placards read, a play on the Department of Tourism's promotional campaign slogan, "Love the Philippines." Photos for VERA Files by Bullit Marquez.