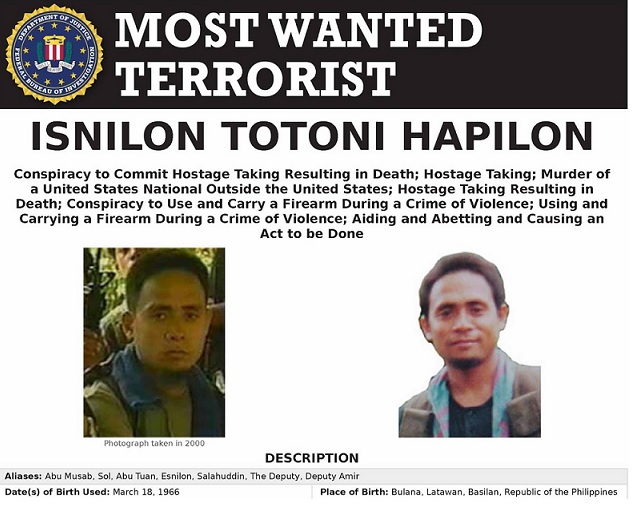 President Duterte is simplifying the root cause of five-month war in Marawi by attributing it to drugs.
There's a problem in this version because it does not address the age-old and complex issue of the tension in Mindanao which security experts say is mutating into a more dangerous terrorist movement.
In his speech at the Commemorative session of Asean Law Association Governing Council Wednesday, Duterte said, "How did the Marawi siege start? If I may ask you,'Do you know?' It was started because the police went there to serve a warrant of arrest of one of the Mautes, for drugs. When they went there to serve the warrant, they were met with a volley of fire, they had to call in the Marines."
This is not the first time that he narrated this version of the immediate reason of the war in Marawi. Last Oct. 19, at 43rd Philippine Business Conference and Expo, he also said, "Remember, that in the siege of Marawi, it started with the implementation of a warrant to arrest a drug personality there. And when they went to the house to make the arrest, they were met nung sa bridge."
We expect for him to keep on repeating this in his future speeches perpetuating again another lie.
This is not what we were told on May 23 by Defense and Military and officials when trouble in Marawi broke out.
Defense Secretary Delfin Lorenzana told a press conference in Moscow (he was there with the President) that the Philippine National Police and the Armed Forces of the Philippines in a joint operation, tried to serve a warrant of arrest on Isnilon Hapilon, most wanted leader of the Abu Sayyaf Group whose head has a price of $5 million put up by the United States Government.
Lorenzana said "Authorities traced the whereabouts of Hapilon to Barangay Basak Malutlut in Marawi City. Government forces moved in and were met with gunfire, which forced them to retaliate."
Why was Hapilon (he was killed together with Mautegroup's acknowledged head Omarkhayam Maute in the military's operations more than a week ago) a "Most Wanted" by the United States?
U.S. Military Files said "Hapilon was indicted in the District of Columbia for his alleged involvement in terrorist acts against U.S. nationals and other foreign terrorists organization, Abu Sayyaf Group. This organization of armed individuals allegedly took foreign nationals hostage and committed violent act against them to include murder."
There was no mention of drug dealing.
Even in Duterte's declaration of Martial in Mindanao , there was no mention of drugs.
Proclamation Number 55 said, "Part of the reason for the issuance of Proclamation no. 55 was the series of violent acts committed by the Maute terrorist group such as the attack on the military outpost in Butig, Lanao del Sur in February 2016 killing and wounding several soldiers and the mass jailbreak in Marawi City in August 2016 freeing their arrested comrades and other detainees."
The proclamation also said , "Today, May 23, 2017, the same Maute terror group has taken one of the hospitals in Marawi City, Lanao del Sur, established checkpoint within the city, burned down certain government and private facilities and inflicted casualties on the part of Government forces and started flying the flag of Islamic States of Iraq and Syria (ISIS) in several areas, thereby openly attempting to remove from the allegiance to the Philippine Government in thispart of Mindanao and deprive the Chief Executive of his powers, prerogatives to enforce the laws of the land and to maintain public order and safety in Mindanao, constituting the crime of rebellion."
Proclamation 55 also said "This recent attacks also shows the capability of the Maute group and other rebel groups to sow terror and cause death and damage to property not only in Lanao del Sur but also in other parts of Mindanao."
There was no mention of drugs.
Surely, drugs, trafficked by local politicians sympathetic to the terror groups, helped in the purchase ofthe arms and recruitment of members. But it would be a big error to reduce the case of Marawi to illegal drugs.
Wrong analysis of the cause would mean wrong solutions.