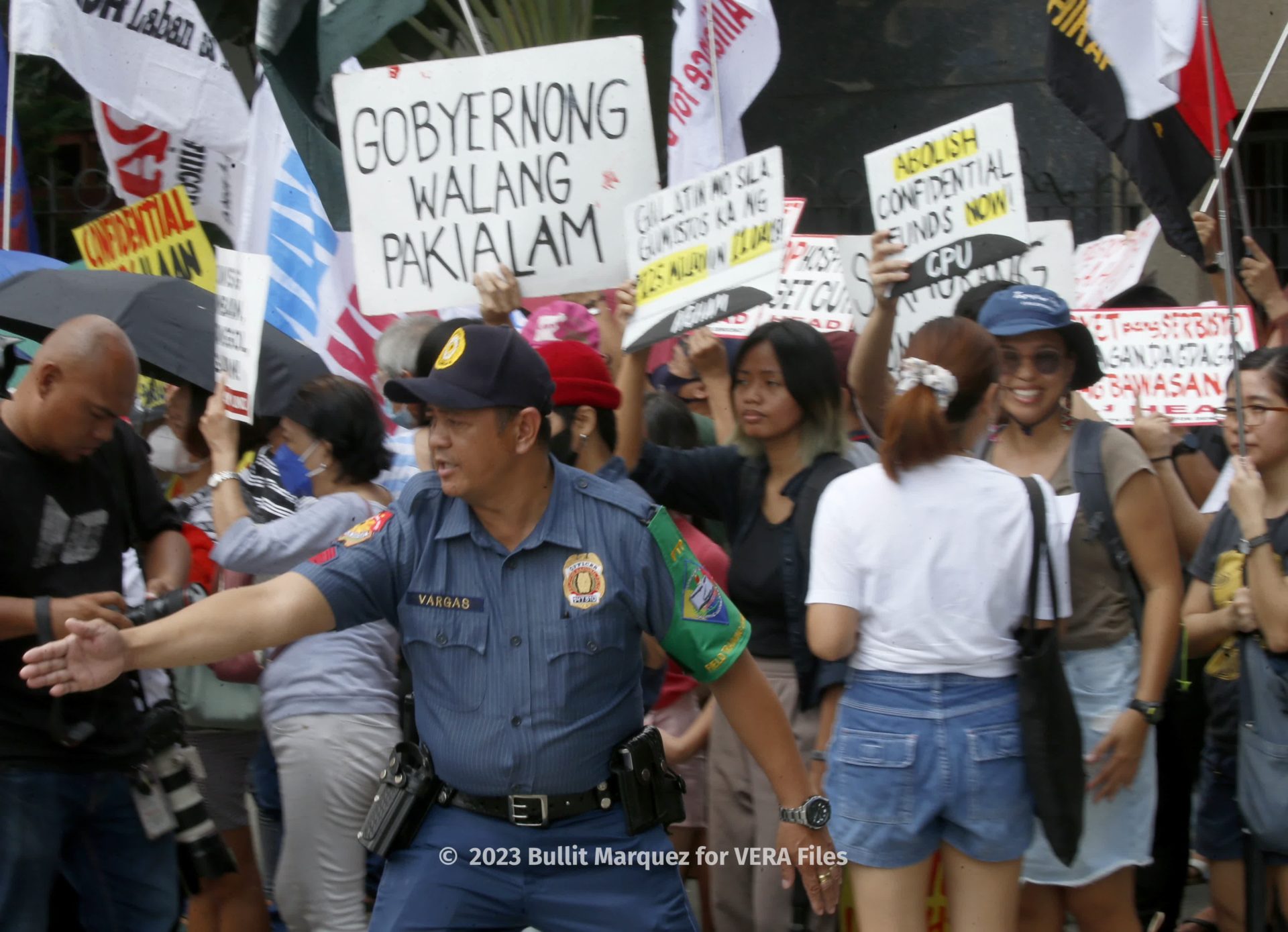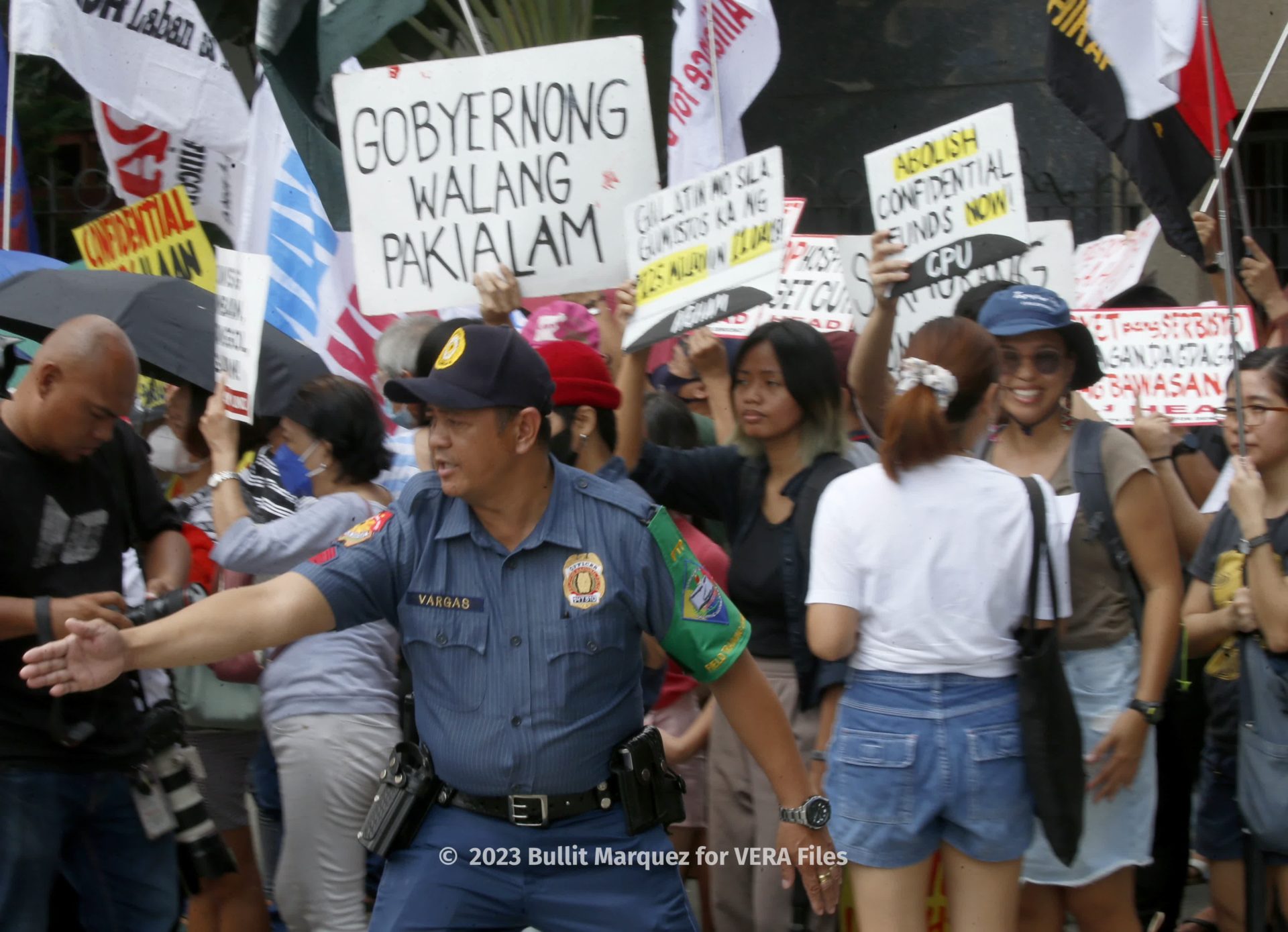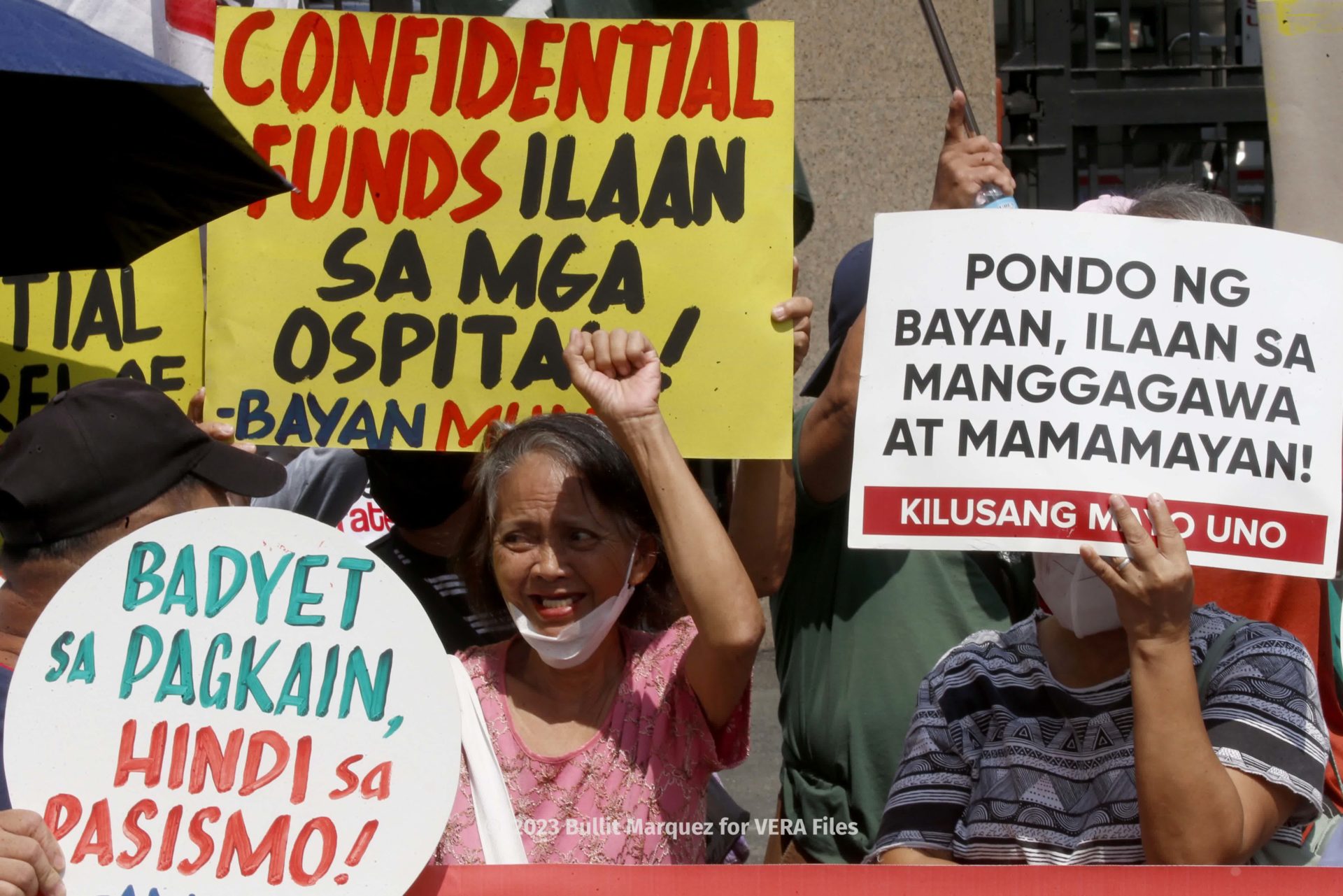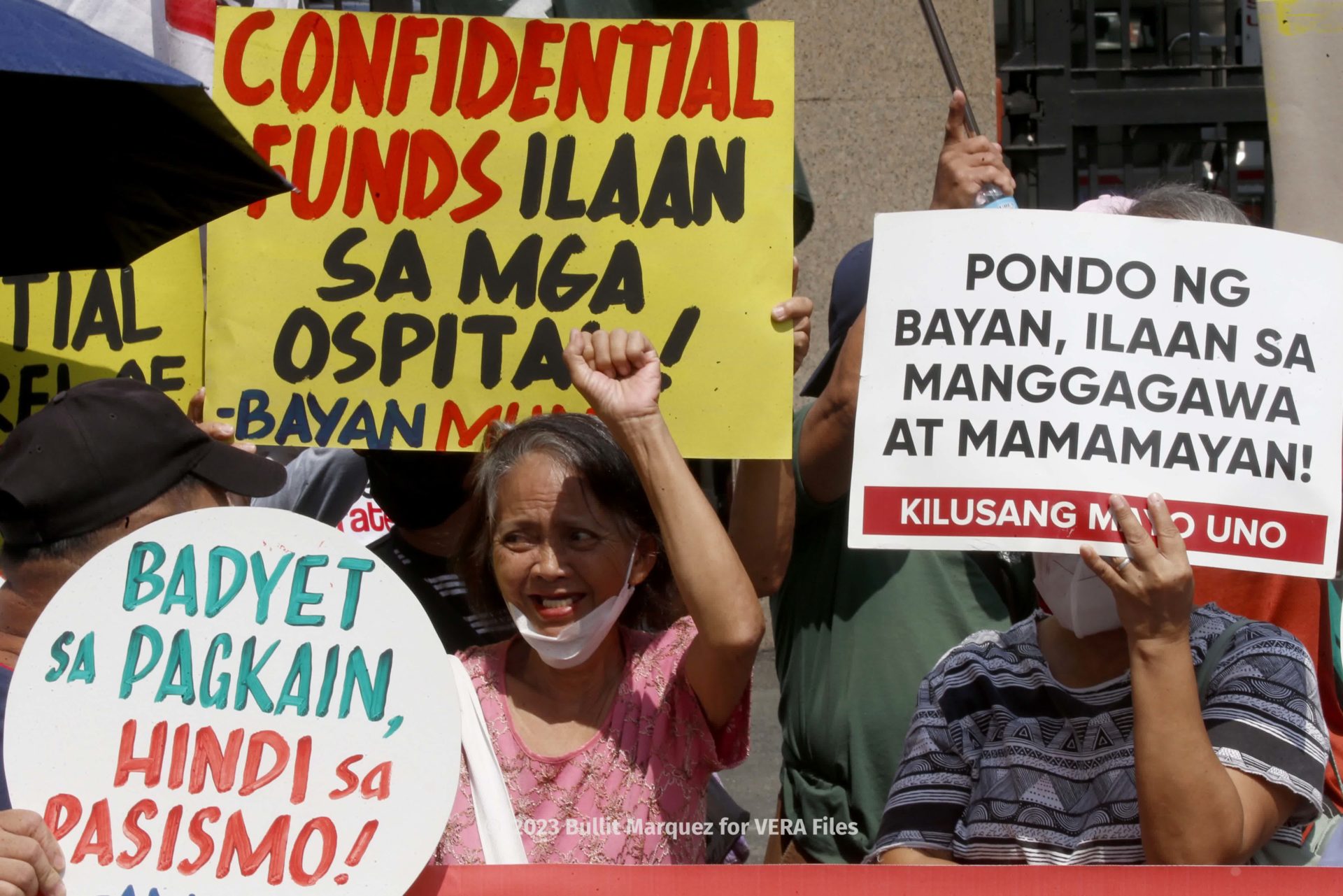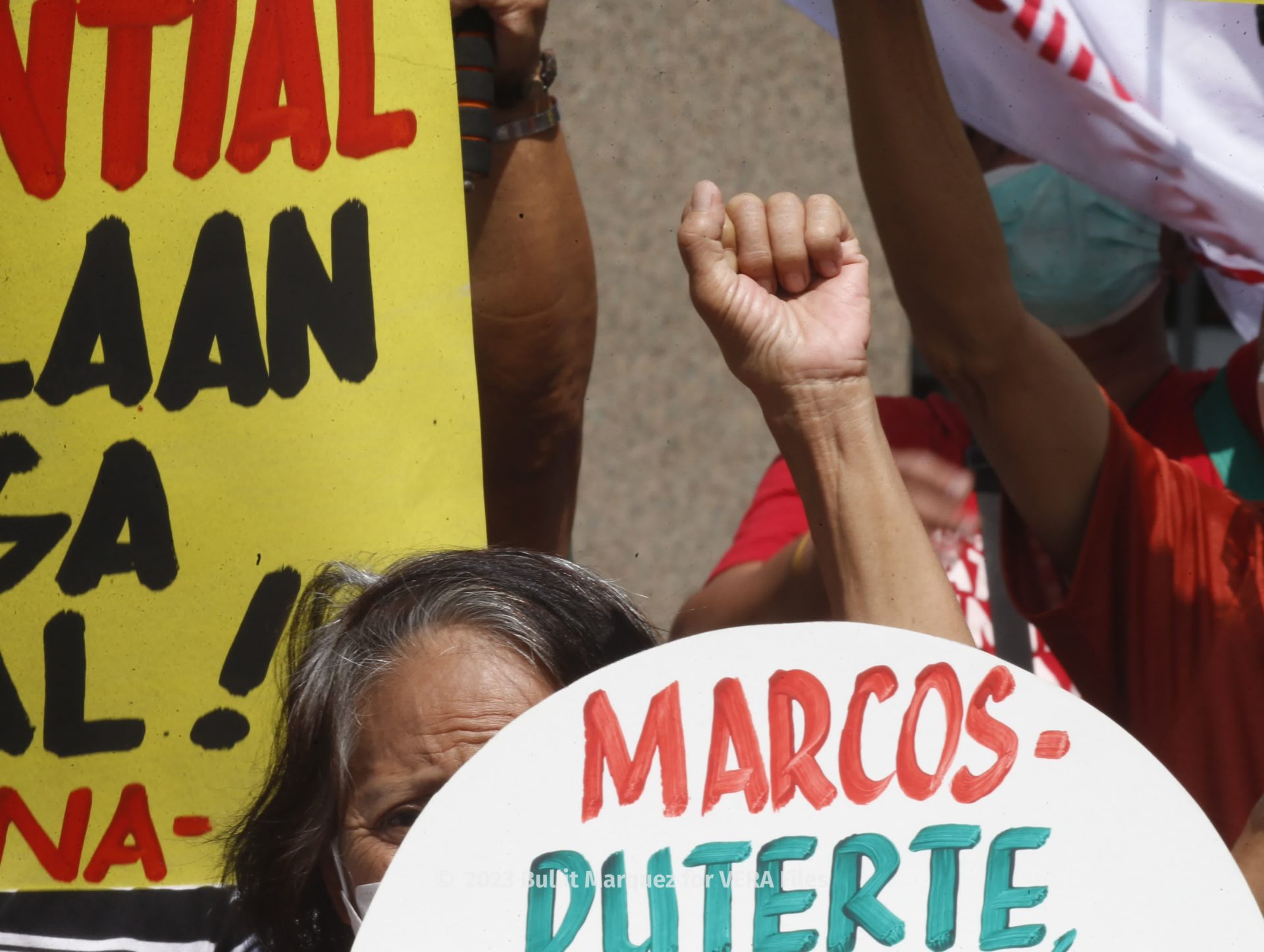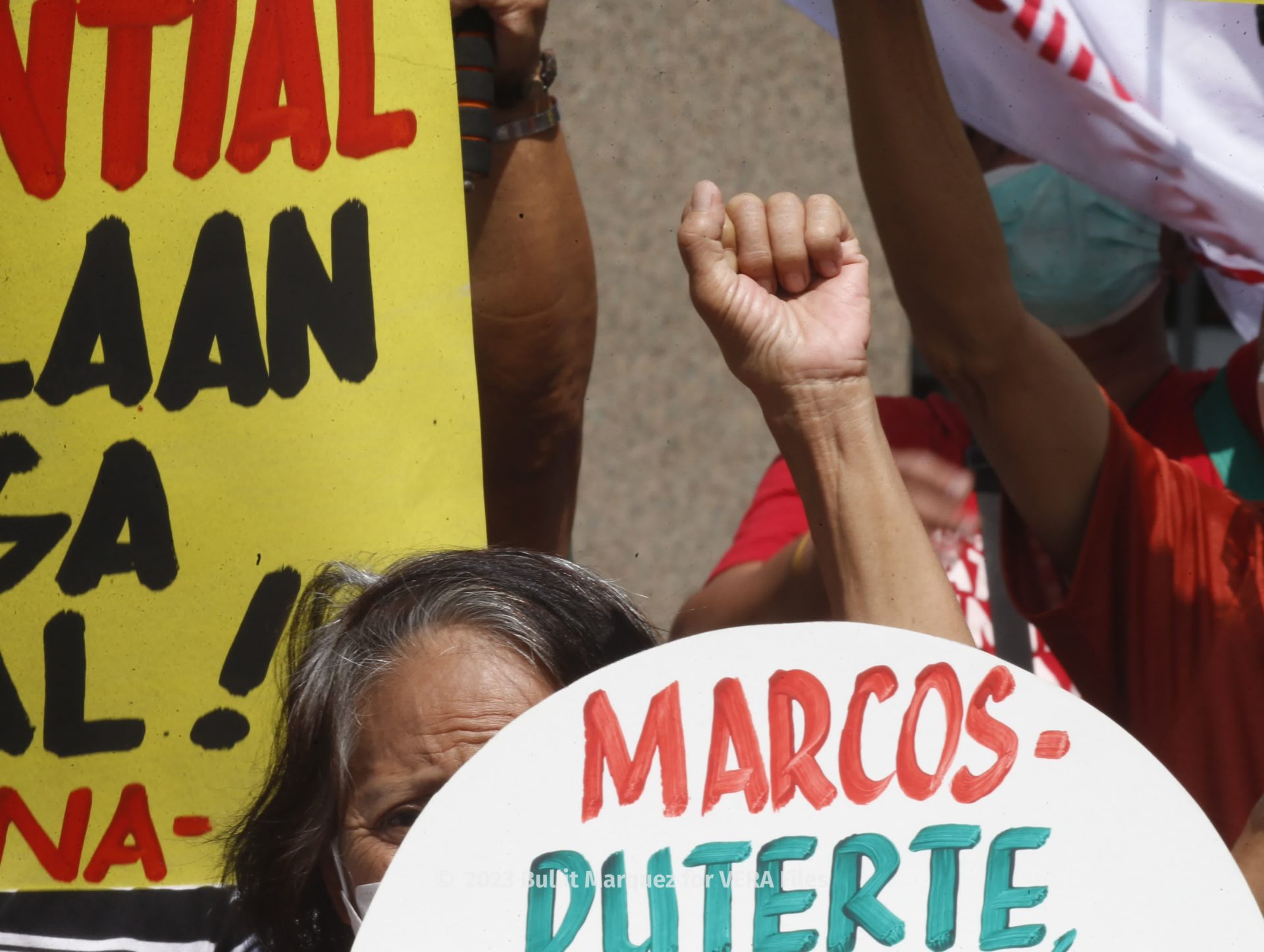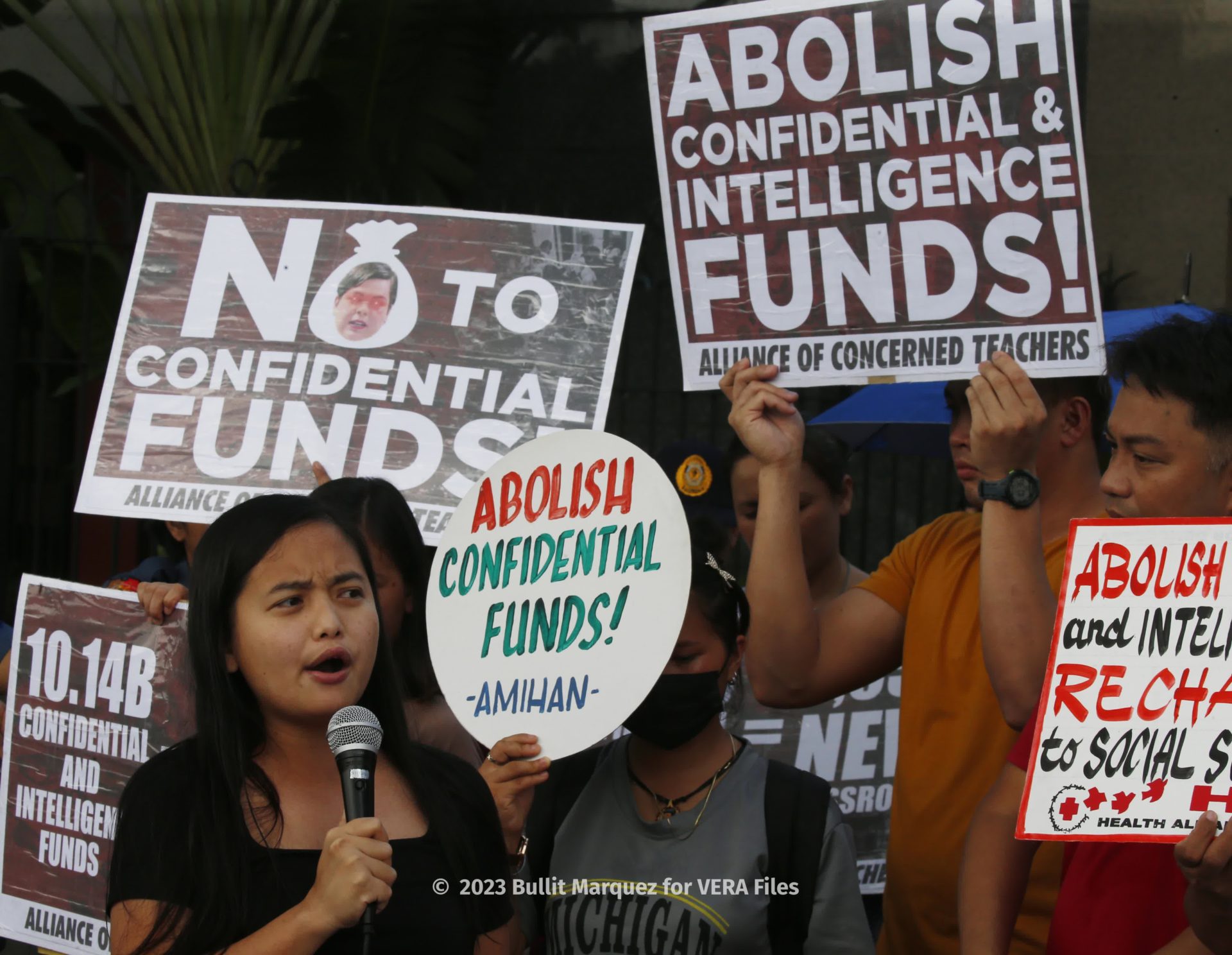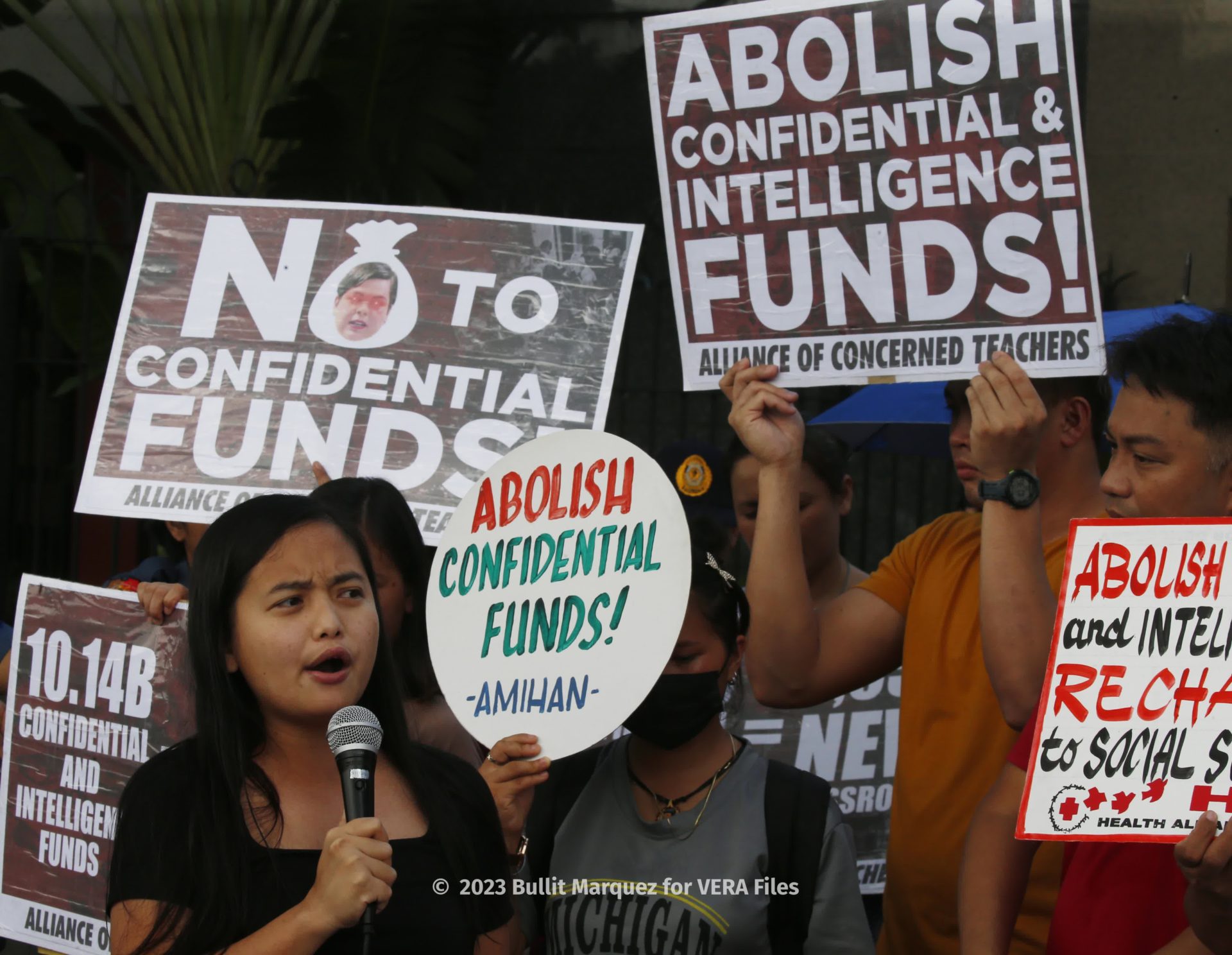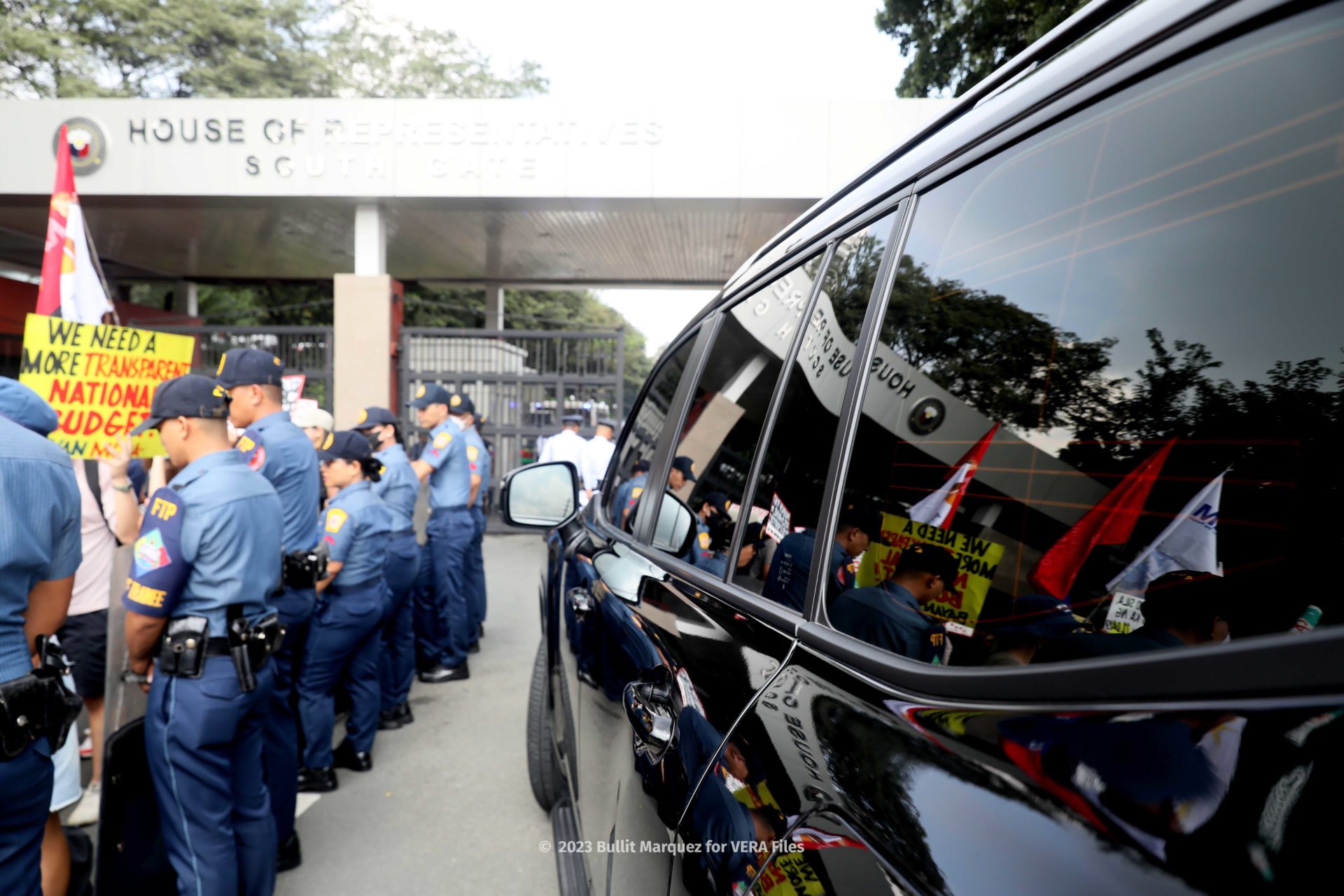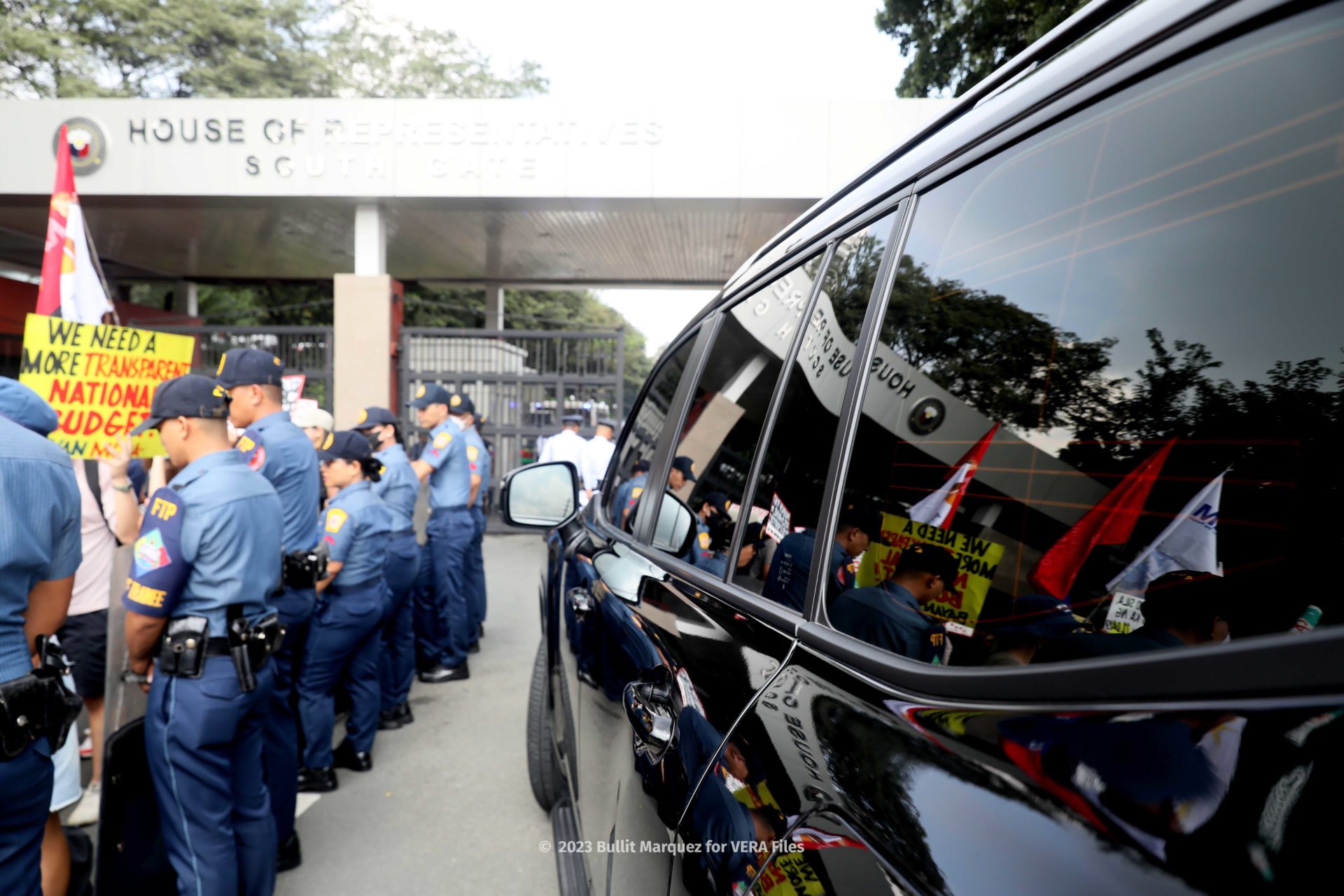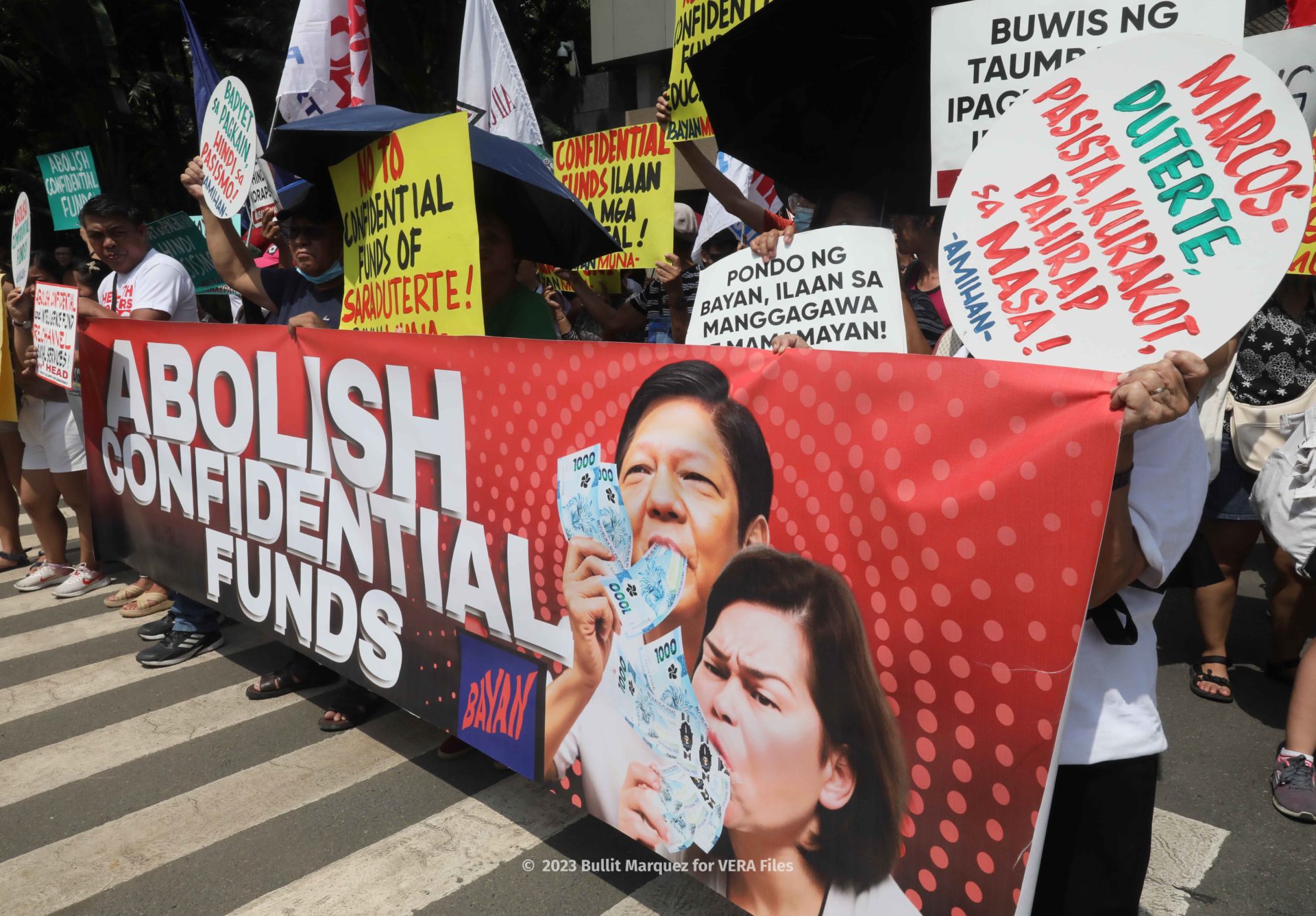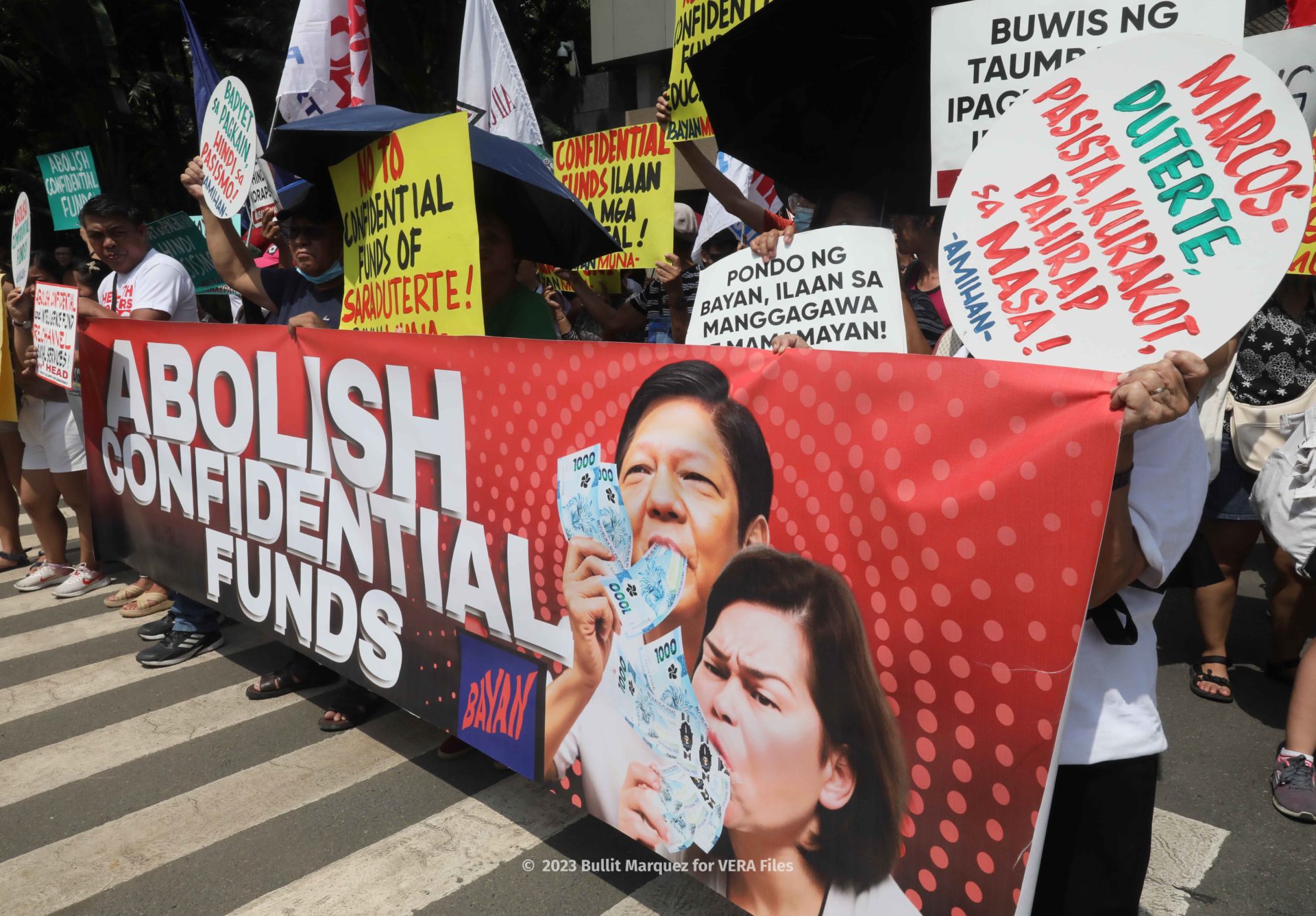 Confidential funds have become a bad name, courtesy of Vice President Sara Duterte who was exposed to have spent P125 million of her confidential funds in  just 11 days.
Militant groups staged an indignation rally outside the House of Representatives Sept 26 over the mind-boggling confidential funds being proposed by the Office of the President (P2.25 billion) as well as the Office of the Vice-president (P500 Million) and the Department of Education (P150 million).
The protesters demanded that the confidential funds be channeled to social services instead.
On Sept. 27, the House of Representatives realigned the combined P650 million for OVP and DepEd for security and intelligence agencies tasked with countering threats in the West Philippine Sea.
Photos for VERA FILES by Bullit Marquez