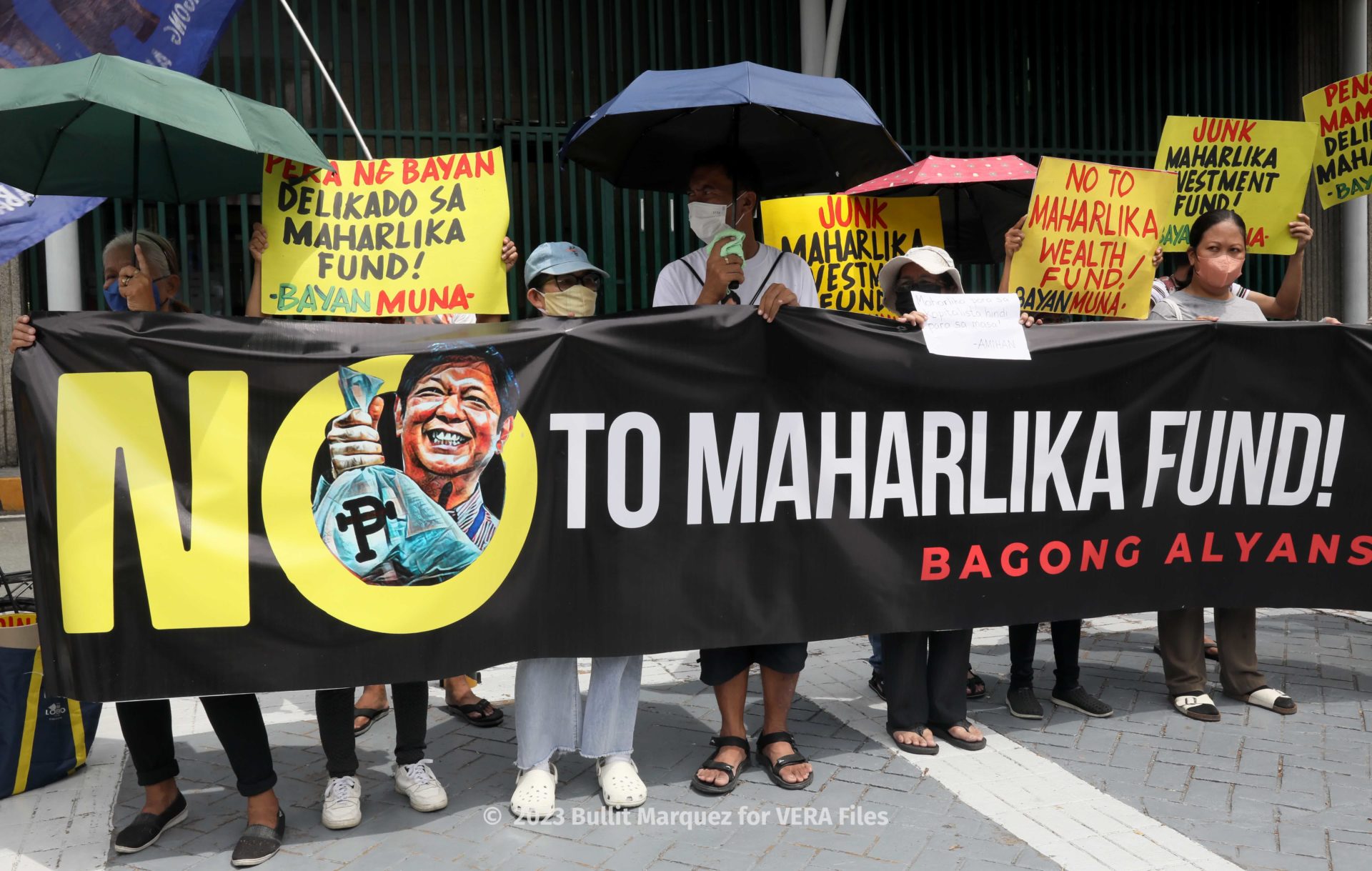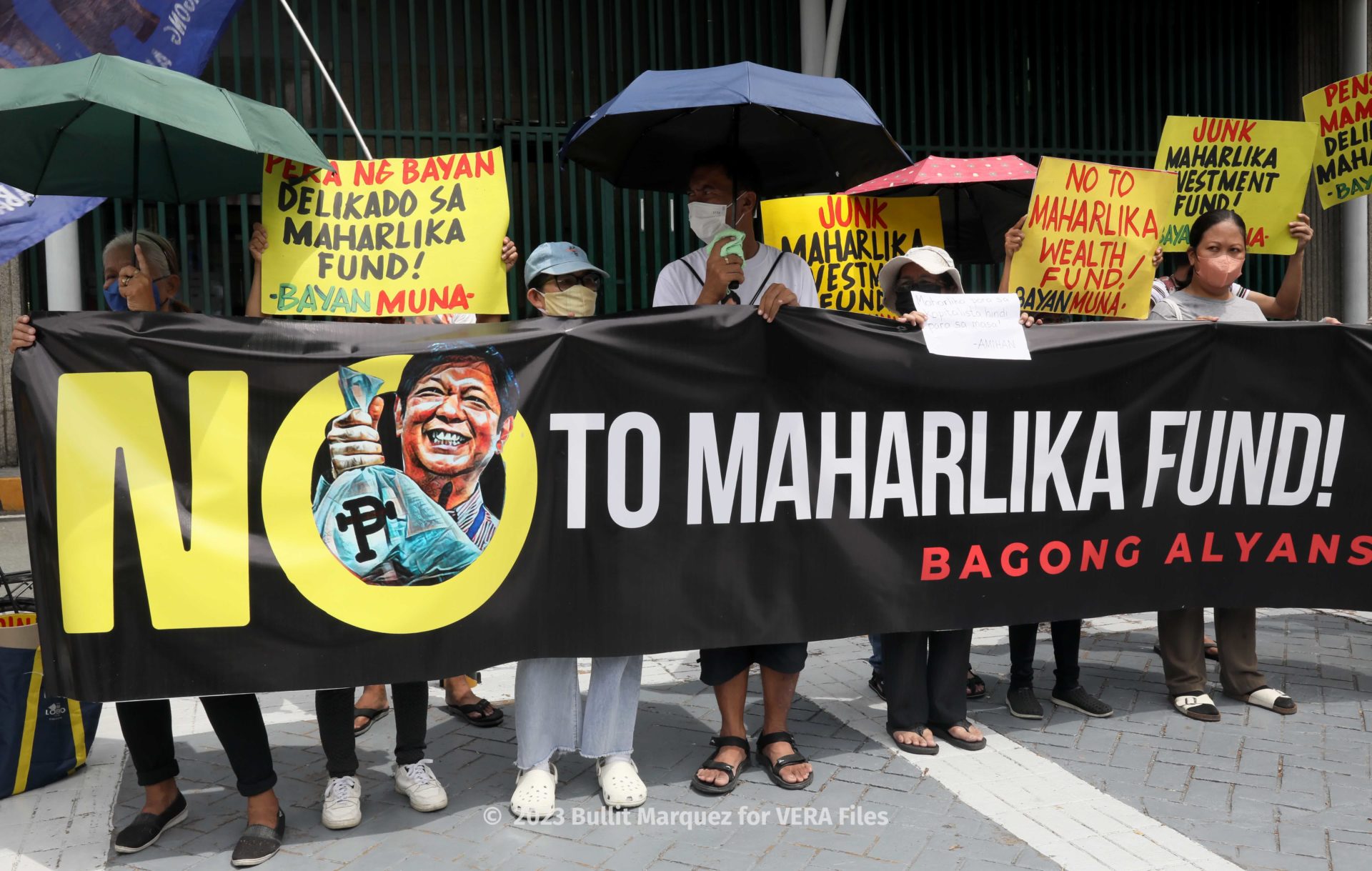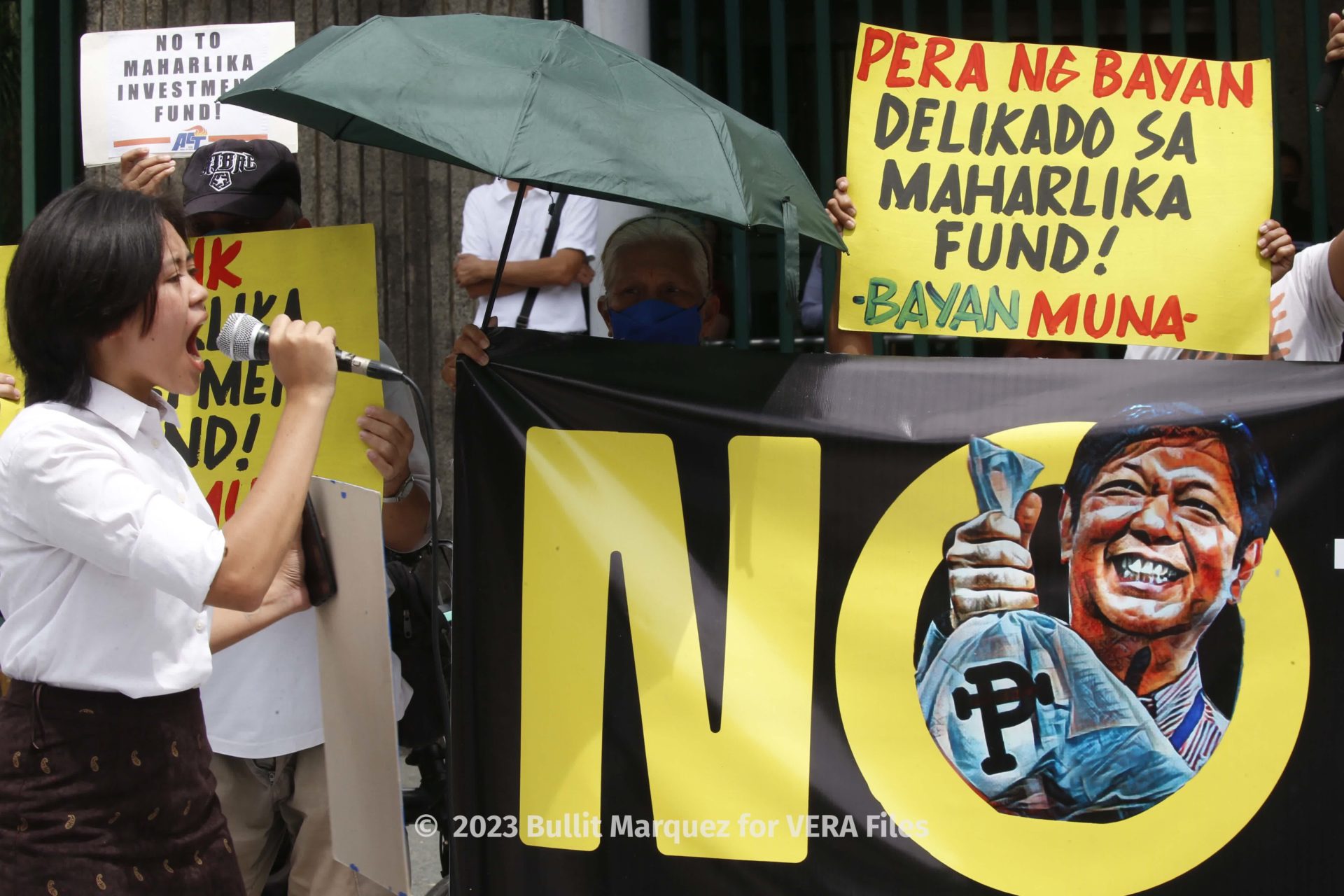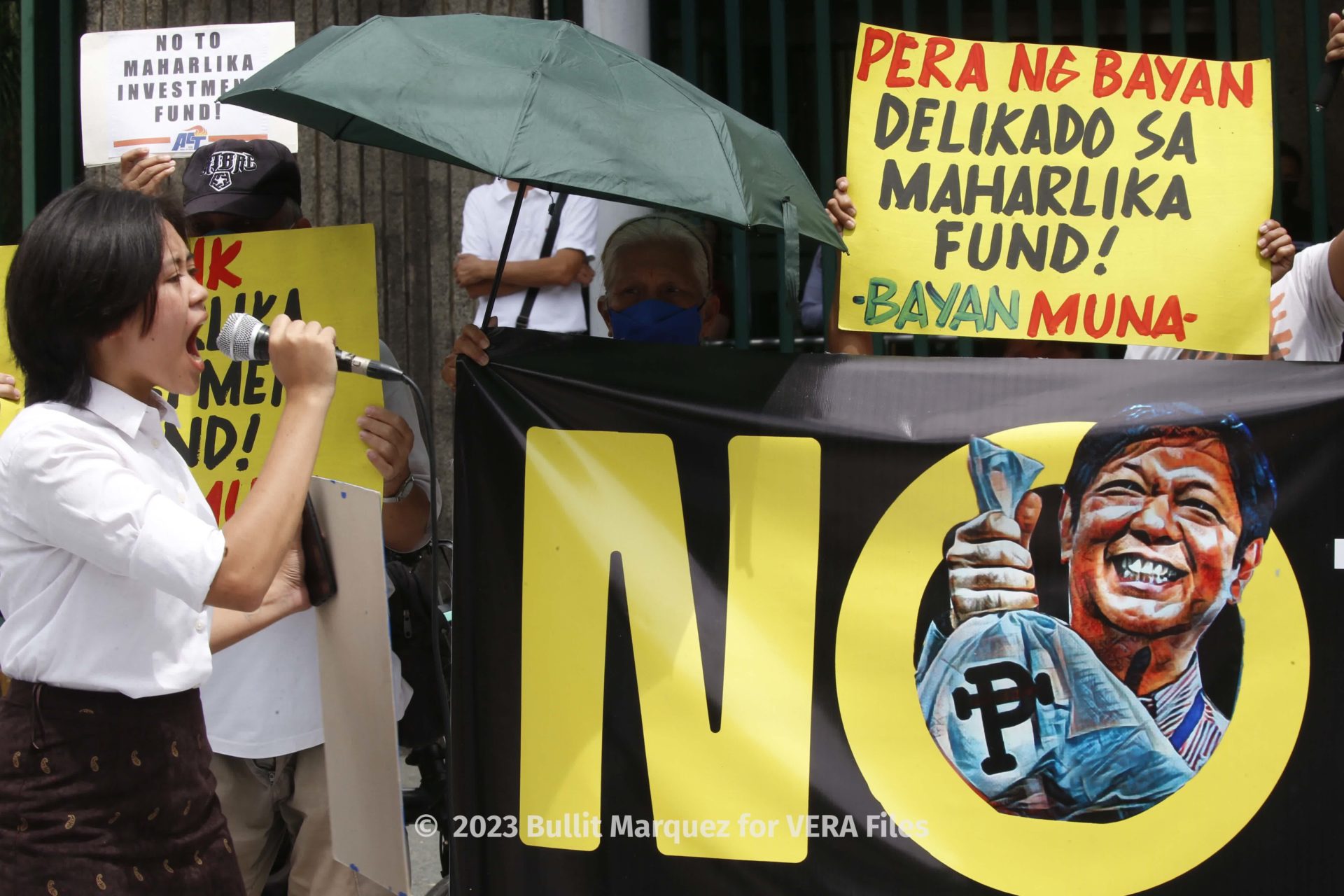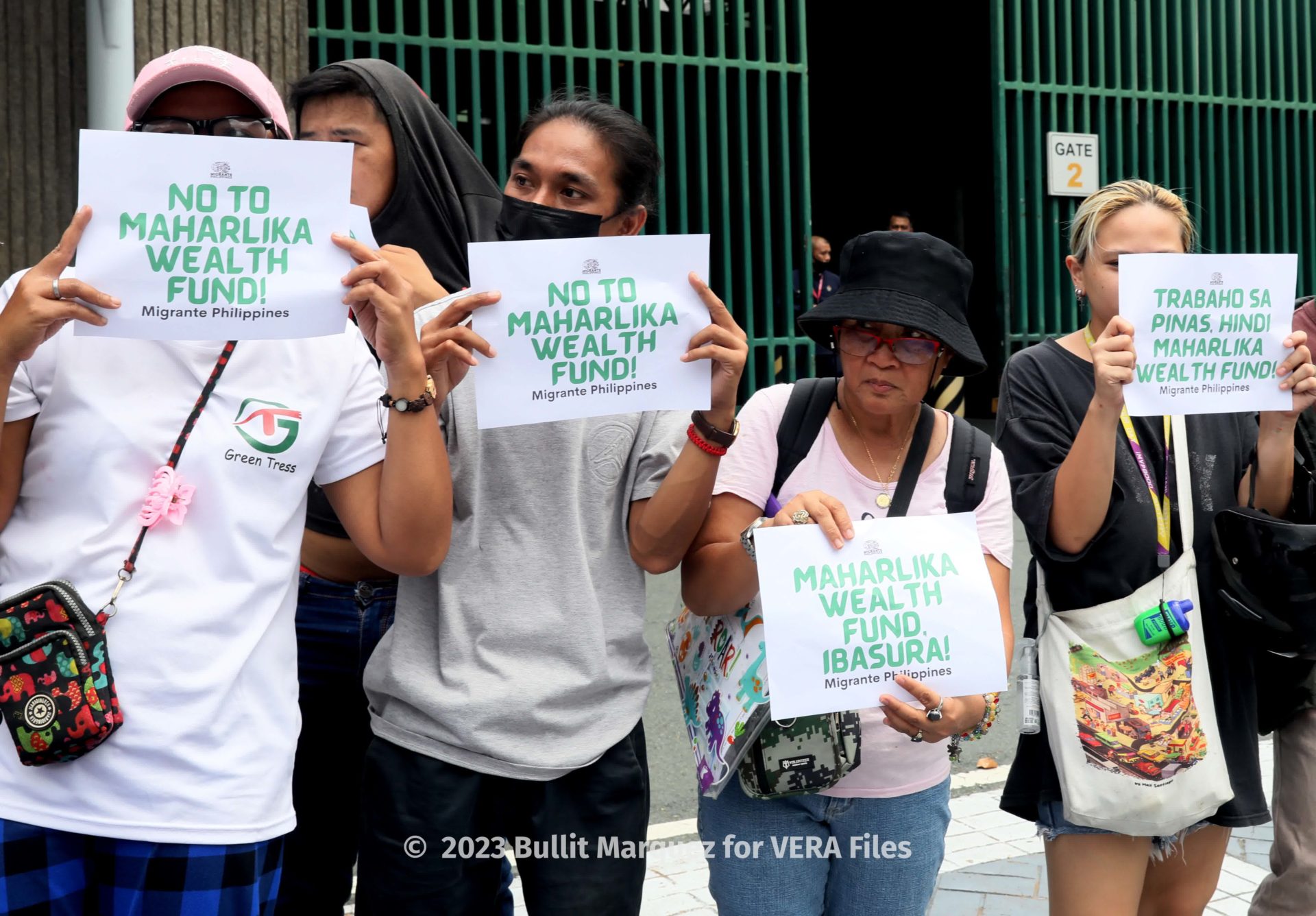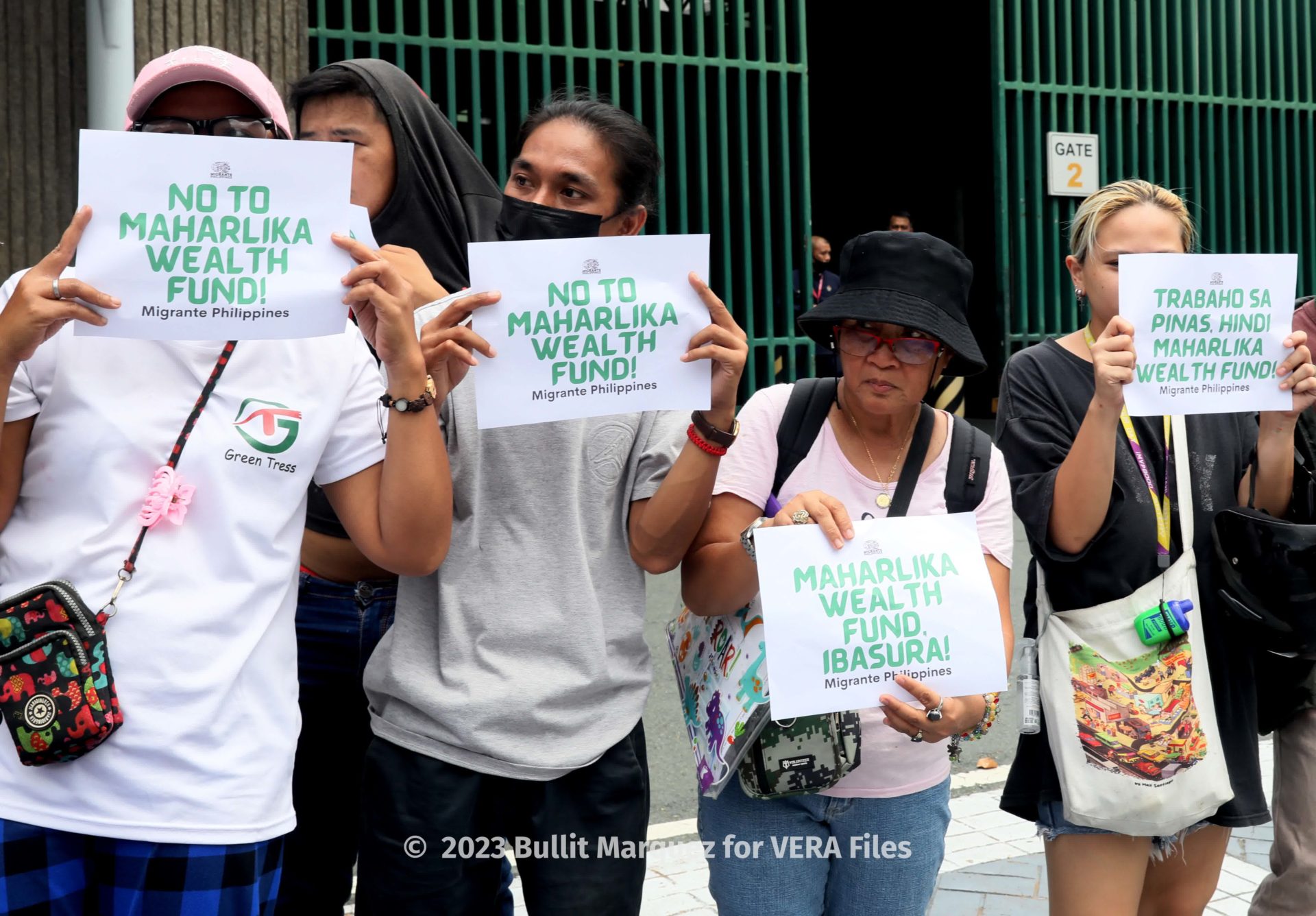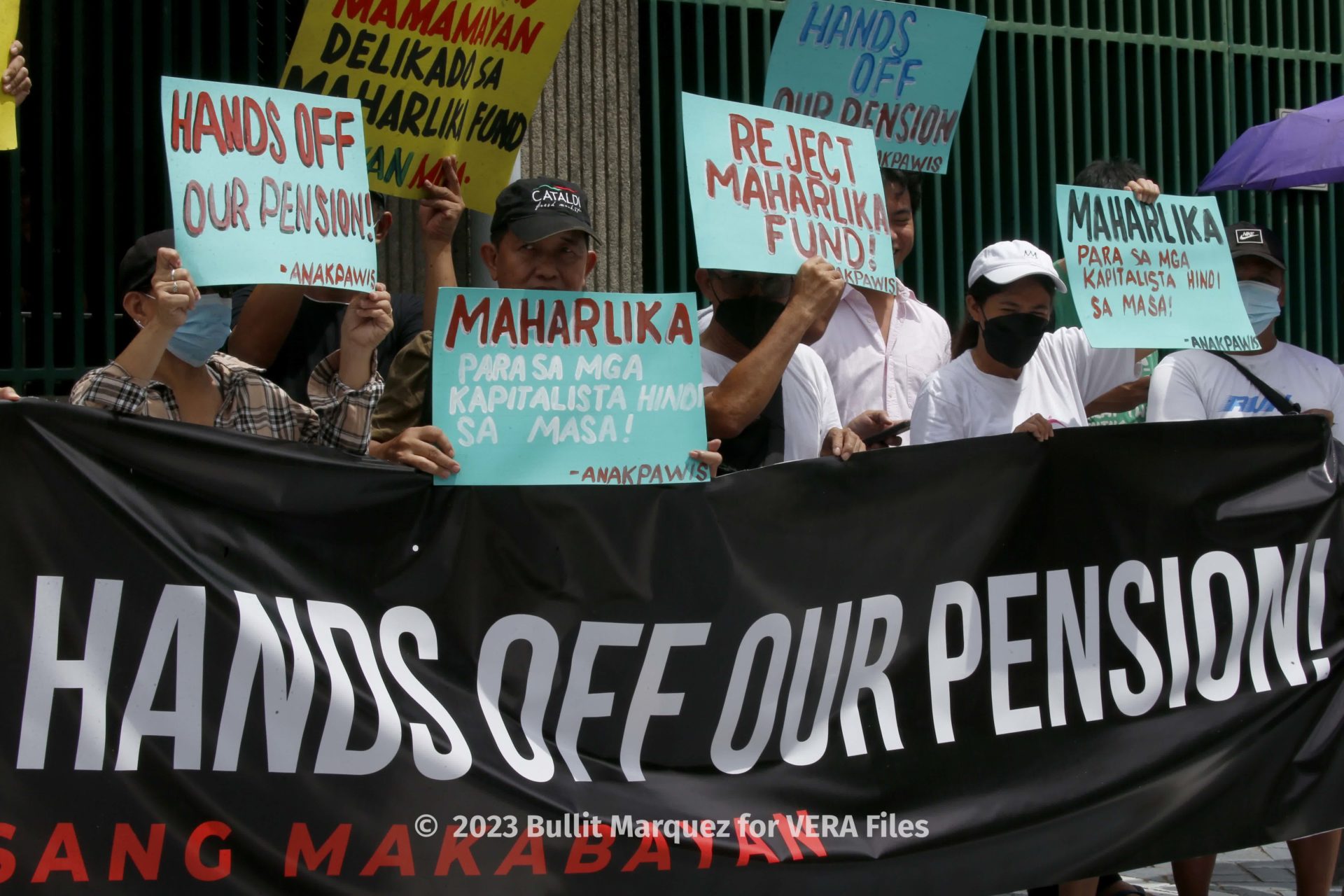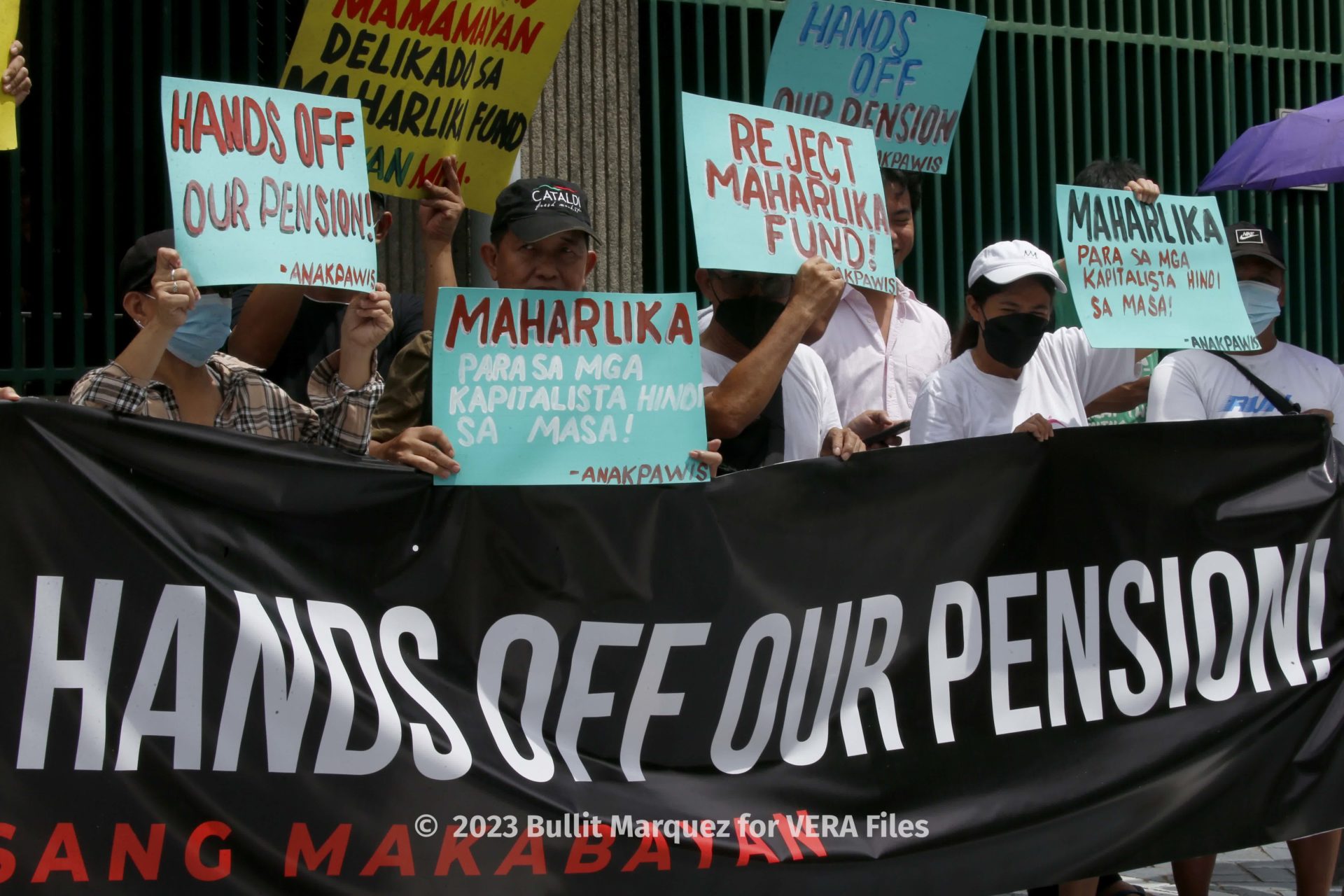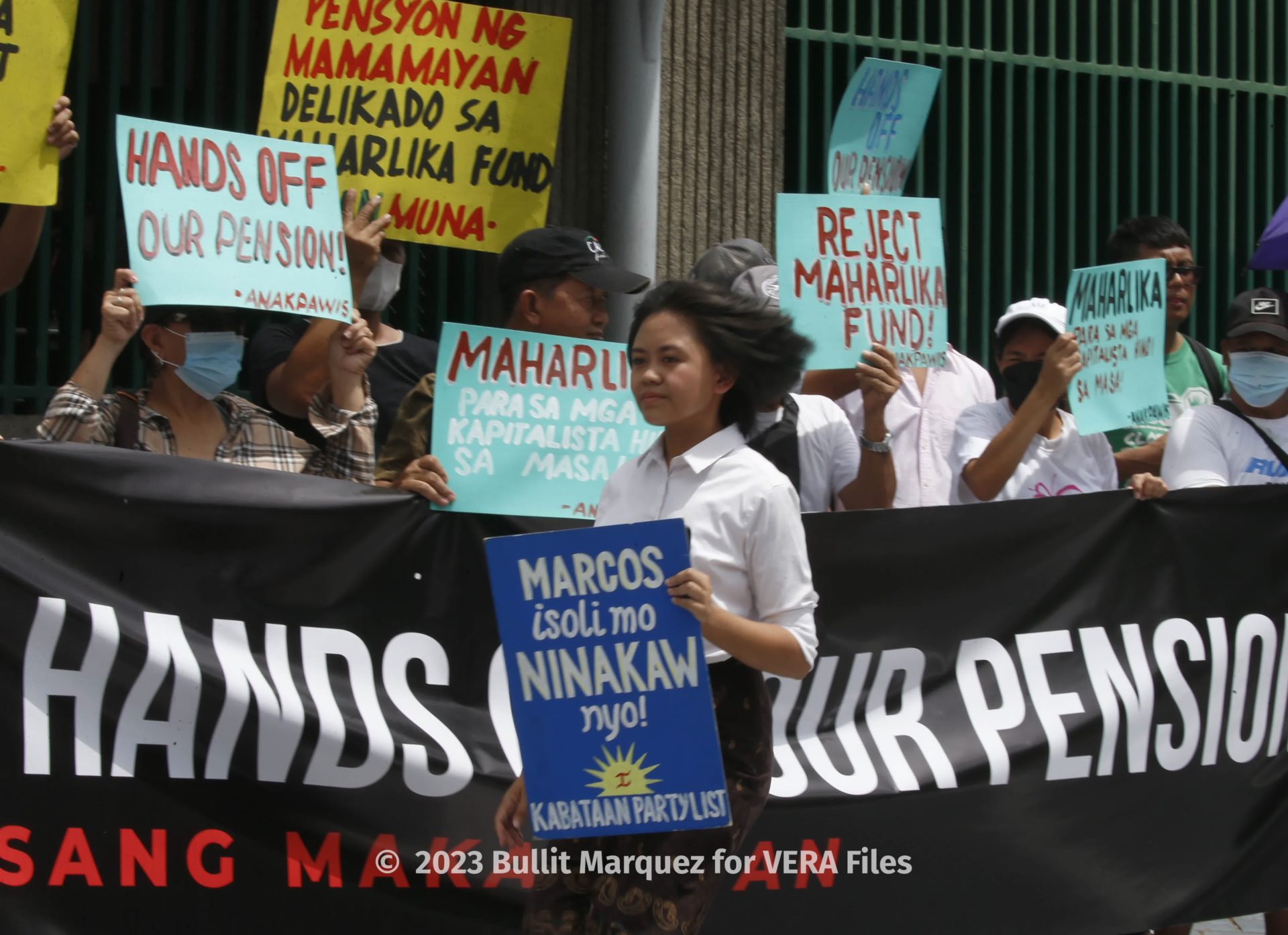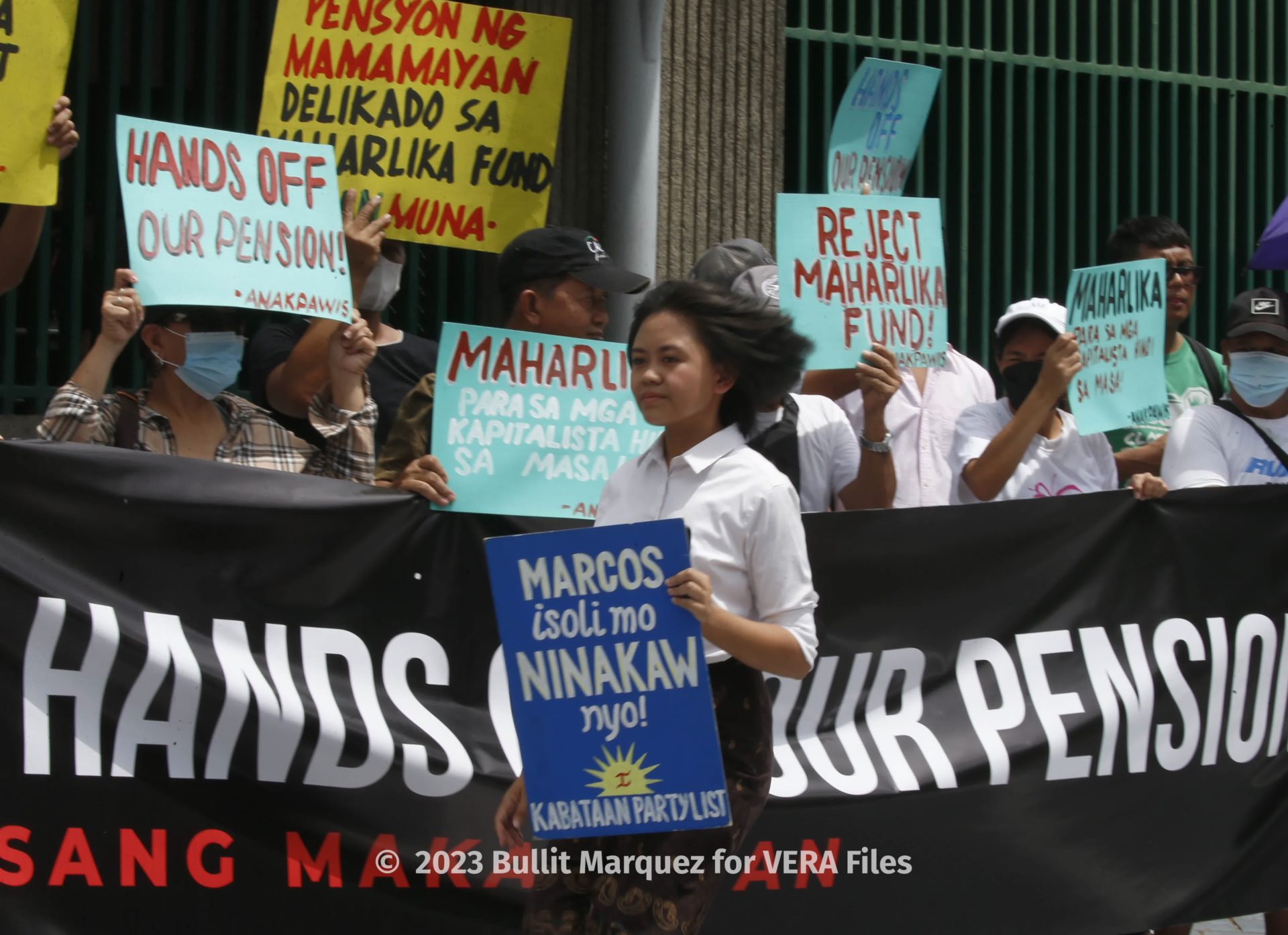 While many Filipinos are still trying to get answers to the important questions about the bill President Ferdinand Marcos Jr. has certified as urgent for Congress to set up a P2-billion Maharlika Investment Fund, legislators allied with the administration hastily approved it.
Questions on where the money will come from, how the fund will improve our lives, who should be accountable if the fund fails have been vaguely addressed.
Feeling left out, some sectoral activists vented in protest in front of the Bangko Sentral ng Pilipinas in Quezon City on Wednesday afternoon, May 31. Their placards say it all.
Photos by Bullit Marquez for VERA Files