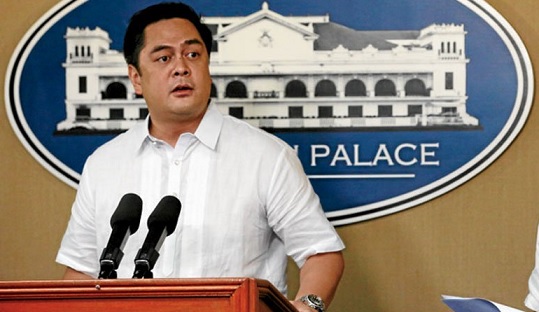 By ELLEN T. TORDESILLAS
WE don't have to enumerate bunglings by the Duterte communication team because Press Secretary Martin Andanar has admitted it.
"Tayo naman ay hindi perpekto 'no, tayo'y nagkakamali din, pero Inaayos natin itong mga pagkakamali na ito (We are not perfect and we make mistakes. We are correcting our mistakes)," Andanar said in a radio interview.
At least he is humble enough to admit his mistakes which cannot be said of some communication officials of the previous president.
Andanar said in the current standard operating procedure for delivering the President's messages it's only Presidential Spokesperson Ernesto Abella who will be speaking.  Only if Abella is not available does he come in.
Andanar also said in last Tuesday's cabinet meeting he reminded other members of the cabinet the importance of speaking only with one voice. He said this was approved by the President.
He appealed to the media to please go to his office, the Presidential Communications Office, first if they want a statement on an issue instead of going directly to the cabinet members. He said they would be designating a cabinet member if there's an issue that requires particular expertise and knowledge.
Yesterday, Peace Process Adviser Jesus Dureza was designated spokesman on the release of Abu Sayyaf's hostage Norwegian Kjartan Sekkingstad and other hostages.
We were intrigued by the terse reply of Andanar when a reporter asked if for legal issues, they can go directly to Presidential Legal Counsel Salvador Panelo.
Andanar replied, "Hindi (No)."
We imagine that Andanar must be beleaguered considering the many controversies swirling around the President. His first reaction is to try to control the news.
Andanar has been a reporter and he knows that his desire to centralize release of information won't work. Reporters work from all directions. They follow the smell of news and not all news even if it concerns the President come from Malacañang.
What actually Andanar needs is a strong damage control team because the problem is his principal – the President.
President Duterte is uncouth and takes pride about it.
He does what he wants. He conducts three-hour expletive-filled monologues past midnight without any adviser around to caution him of the adverse repercussions to the country of his anger-fueled declarations like threatening to enforce martial law and pulling out of the United Nations.
He holds a press conference and vents his anxieties about human rights concerns against him when the prepared scenario was just a delivery of a departure statement for the benefit of televiewers and radio listerners.
True, dissonant voices  of cabinet officials are confusing. But those are minor irritants compared to  the toxicity of the "putang ina (son-of-a-whore)" that Duterte  spewed out while  answering a question  about the possibility of U.S. President Barack Obama raising the issue of human rights in their meeting in the 2016 East Asia Summit.
No amount of information management can dampen the negative impact in the international community of more than 2,000 persons killed in Duterte's brutal strategy of fighting illegal drugs by killing.
And he is only on his 80th day as president.