By IRA V. PANGANIBAN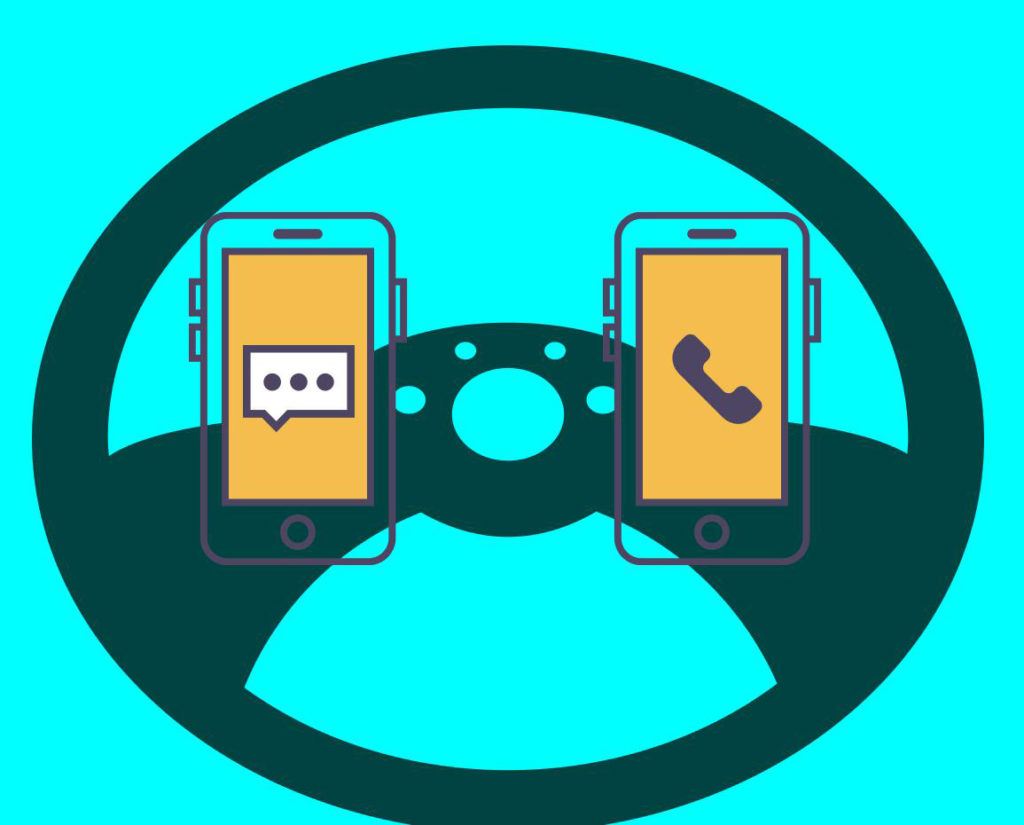 RARE is a Filipino driver involved in a car crash while using his cellphone that would admit  that his using of the gadget while driving caused the difficulty he got himself into, said former Metropolitan Manila Development Authority (MMDA) chairman Francis Tolentino.
"Not even if he has his hand on the cellphone while he is being removed from the wreckage," he said.
That explains the lack of official statistics road crashes caused by using mobile phones in the Philippines.
But that didn't prevent lawmakers from recognizing the dangers posed by the use of cellphones while driving.
A week ago, the bill lapsed into law ,the Anti-Distracted Driving Act of 2016, which aims to prohibit the use of mobile phones, texting, talking or surfing while in control of an automobile. The law aims to at minimize if not entirely eradicate car crashes brought about by distracted driving.
Texting and driving don't mix
In the United States, about 1,600,000 deaths in road crashes are caused by people using mobile phones while driving according to a 2013 study by the National Safety Council.
Globally, mobile phones are the biggest cause of accidents in what is now known as the "distracted driving syndrome." This situation arises when a driver takes his attention away from the road and his car to do something else while the automobile is in motion.
In the Philippines, mobile phone use is the ranked as the 12th most common cause of traffic crashes based on the 2006 review of the National Statistic Coordination Board. From 2001 to 2006 alone, road crashes caused by the use of mobile phones increased five times or 500 percent, the highest rate of increase among traffic accident causes.
Even the persistent theory that hands free sets like earpieces or Bluetooth activated devices prevents distraction has been debunked by a study at the University of Utah in 2006. The study reveals that use of mobile phones is as dangerous as driving under the influence of alcohol.
Driving and texting is even worse. A Virginia Tech Institute study in July 2015 showed that texting while driving is 23 times more likely to cause a crash. In that study, drivers were noted to have travelled the distance of a football field without their eyes on the road.
United States data shows the following about driving while using mobile phones:
23 percent of all auto collisions in 2011 involved cellphones (that's 1.3 million crashes)
the minimum amount of time you take your eyes of the road with a cellphone is five seconds – that is like travelling 55 miles per hour across a football field
text messaging makes a crash 23 times more probable
dialing makes a crash 2.8 times more possible
talking or listening makes a crash 1.3 times more possible
reaching for a device gives 1.4 times more risk of a crash
13 percent of drivers age 18-20 involved in car wrecks admit texting or talking on their mobile devices during the crash
1 in 5 drivers (20 percent of motorists on the road) of all ages confess to surfing the web while driving
What is worse is that texting while driving is like driving blind for five seconds or equivalent to driving after five bottles of beer.
The Philippines' Anti-Distracted Driving Act of 2016, "bans the use of a mobile communications devices to write, send, or read text-based communication or to make or receive calls," along with "using an electronic entertainment or computing device to play games, watch movies, surf the Internet, compose messages, read e-books, perform calculations, and other similar acts" while driving or while waiting on a "red signal."
There are exceptions to the use of mobile phones while driving though. The bill would not apply to people "using mobile phones for emergencies, including calls to a law enforcement agency, healthcare provider, fire department, or other emergency services, agency or entity," or to people "using mobile phones while operating vehicles providing emergency assistance," such as ambulances or fire trucks.
"While the State recognizes the vital roles of information and communications technology in nation-building, the State also takes cognizance of the inimical consequences of the unrestrained use of electronic mobile devices on road safety as to cause its regulation," said Senator Serge Osmeña, then chairman of the Senate Committee on Public Service.
First offenders will get a fine of P15,000 and on the third offense, his or her driver's license will be suspended.
The problem is that the prevalent use of mobile communication devices. In adult drivers alone, almost 98 percent own and use a mobile phone inside their cars.
They set a bad example to 48 percent of young drivers who have seen their adult counterpart use these mobile phones while driving and 48 percent of kids ,ages 12-17, have been in a car where the adult driver is texting.
And the real solution is not more technology as an earlier quoted study would say but discipline in the use of mobile communication devices. Because talking on a mobile phone while driving gives one and a half times more risk of getting into a crash.
The real solution is taking your hands away from your phone or keeping it off and concentrating on the business of paying attention to the road and your driving to stay safe. As they always say "the life you save may be your own."
This story first came out in United Daily News and was produced under the Bloomberg Initiative-Global Road Safety Media Fellowship implemented by the World Health Organization, the Department of Transportation and Communications, and VERA Files. #SafeRoadsPH