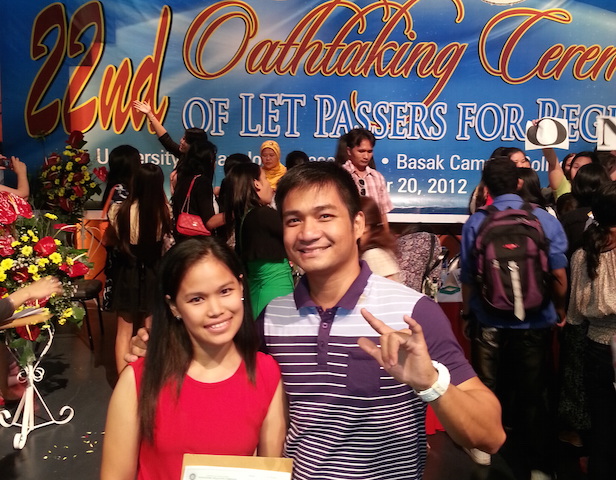 By JOHN PAUL ECARMA MAUNES
CEBU CITY— It is a typical morning rush in a community public school in Barangay Bulacao, Pardo in Cebu City. Students lugging heavy schoolbags head towards their classrooms in a hurry, some with parents in tow.
In one particular classroom, the scene is even more chaotic: 15 students, aged 14 years and below, speak animatedly with one another, frantically waving their hands around, some teasing their classmates and others running around tables and chairs.
In the center of it all, the teacher, not much taller than her students, looks unperturbed. She is busy preparing for the day, arranging her things on a table in front of the class. Behind her, a poster of illustrated alphabet hands hangs above the blackboard.
The clock turns 8, the school bell rings. No one in class hears the bell. The students go about their animated conversations, oblivious of the shrill ring of the bell.
It is a typical scene at the Bulacao Community SPED Center, where Michelle Gabisan, 30, teaches a multi-grade class of Deaf students.  Like all her students, Michelle is also Deaf.