A Filipina vlogger who posts anti-vaccination messages shared a report supposedly "proving" that Pfizer-BioNTech's vaccines for the coronavirus disease-2019 (COVID-19) contain graphene oxide. This needs context.
In a July 11 Facebook (FB) live video, FB page Lynn Channel Warrior of Truth 1 read a statement from page 8 of a June 28 interim report conducted by Dr. Pablo Campra Madrid from the University of Almeria in Spain to prove a point. But Campra Madrid also acknowledged that his analysis "does not provide conclusive evidence" and was based on "one single sample."
The statement read: "Microscopic study of the sample provides strong evidence for the probable presence of graphene derivatives, although microscopy does not provide conclusive evidence."
This report has been similarly cited in an earlier social media post about Spanish scientists finding 99% Graphene Oxide in Pfizer that "is toxic to the human body and causes a number of problems." This has been fact-checked by Politifact and found no evidence to support the claim.
Graphene oxide is not an ingredient in Pfizer-BioNTech's COVID-19 vaccine, according to a fact sheet published by the pharmaceutical company. Kit Longley, senior manager of science media relations at Pfizer-BioNTech, confirmed this in a statement to the Associated Press.
A senior associate of global media relations for Pfizer-BioNTech also said in a Reuters fact-check article that "graphene oxide is not used in the manufacture of the Pfizer-BioNTech-BioNTech COVID-19 vaccine."
The Philippine Food and Drug Administration (FDA) also posted fact sheets where graphene oxide is not listed as an ingredient of Pfizer-BioNTech's COVID-19 vaccine.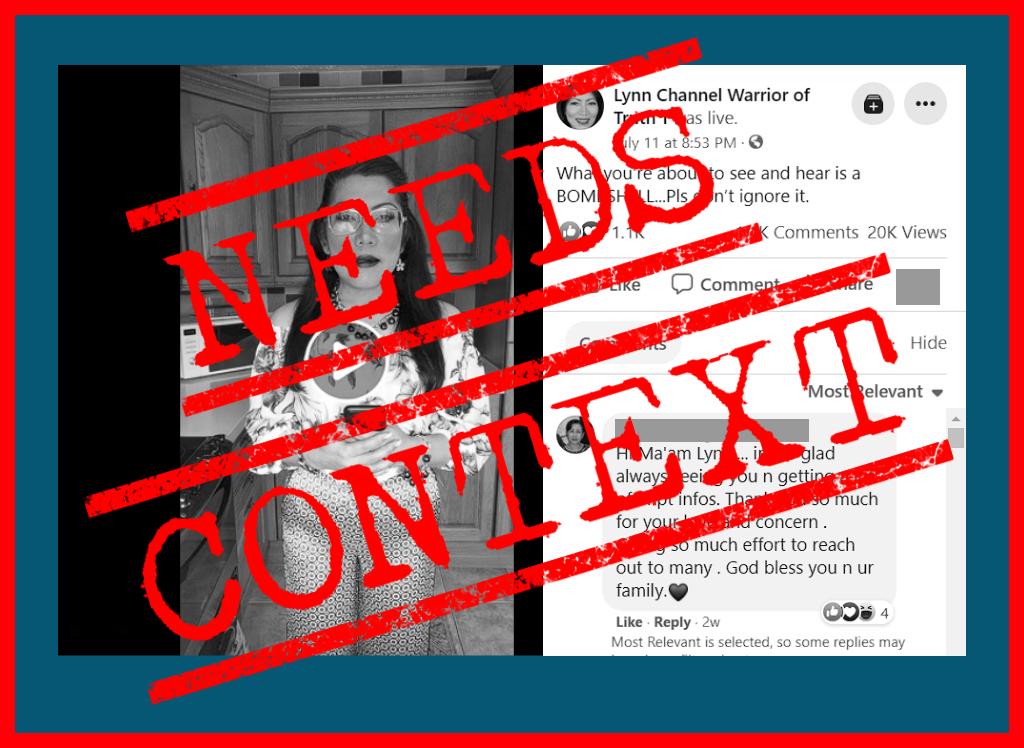 Graphene oxide is a sheet of carbon atoms arranged in a honeycomb pattern (called graphene) chemically bonded with oxygen. It has applications in biomedicine, solar cells, and producing graphene.
A questionable report
Campra Madrid's analysis was based on "one single sample" from a Pfizer-BioNTech vaccine vial of "unknown origin." The vial was sent via courier service, according to the interim report.
Using optical and electron microscopy, he compared the microscope images of the vaccine liquid with images of graphene oxide in other journals and concluded that these look similar. However, he also noted that his analysis "does not provide conclusive evidence."
While Campra Madrid did acknowledge his authorship of the report to Catalonian fact-checking project Verificat, the University of Almeria distanced itself from the report through a statement:
"It is absolutely false that the University of Almeria has carried out a scientific study with the results that are being published" by media who "misrepresent the content of an unofficial report by a University professor about an analysis of a sample of unknown origin with total lack of traceability," part of the translated statement read.
In an interview with Spanish talk show El Gato Al Agua, Ricardo Delgado Martin, founder of conspiracy website La Quinta Columna (The Fifth Column), alleged to have received the Pfizer-BioNTech vaccine vial from a policeman.
Other false claims
The United Kingdom-based Filipina vlogger behind Lynn Channel Warrior Of Truth 1 falsely claimed that La Quinta Columna (The Fifth Column) is an investigative spy group that led the investigation into the presence of graphene oxide on Pfizer-BioNTech's vaccine.
But Delgado Martin merely sent the vial to Campra Madrid for analysis.
La Quinta Columna is not a spy group. In its About page, the question states that it "accommodate[s] alternative but contrasted information…" with a primary objective to "show THE REALITY, no matter how uncomfortable the TRUTH may be."
The Filipina vlogger warned that if Pfizer's vaccine dose does contain 98-99% of graphene, the human body would suffer several negative effects.
Reading a 2016 BioMed Central study on the toxicity of graphene-family nanoparticles and 2014 National Center for Biotechnology Information study, she enumerated these false claims which have been debunked by several fact-checking organizations:
Lynn Channel Warrior of Truth 1's video garnered 1,100 reactions, 1,400 comments, 1,900 shares, and 20,000 views on FB. Some netizens are still leaving comments and sharing the video despite being posted over two weeks ago.
The FB page, created on May 2, 2021, is an offshoot of Lynn Channel which was removed from the social media platform for repeatedly sharing COVID-19 related disinformation.
(Editor's Note: VERA Files has partnered with Facebook to fight the spread of disinformation. Find out more about this partnership and our methodology.)