A manipulated high-angle image of the Manila Bay showing a pristine beach that runs longer and wider than the actual area covered by the controversial dolomite sand coastline was resurfaced by Facebook (FB) page DU30 MEDIA Network this month.
Its original, unedited copy was uploaded by a netizen on Sept. 17, 2020 and showed the crushed dolomite beach covering only around half the length of the shore visible in the image.
Using reverse image search, VERA Files Fact Check found that a sea vessel, two excavators, and other tools used for the rehabilitation of the bay were also edited out of the original image and digitally covered with sand.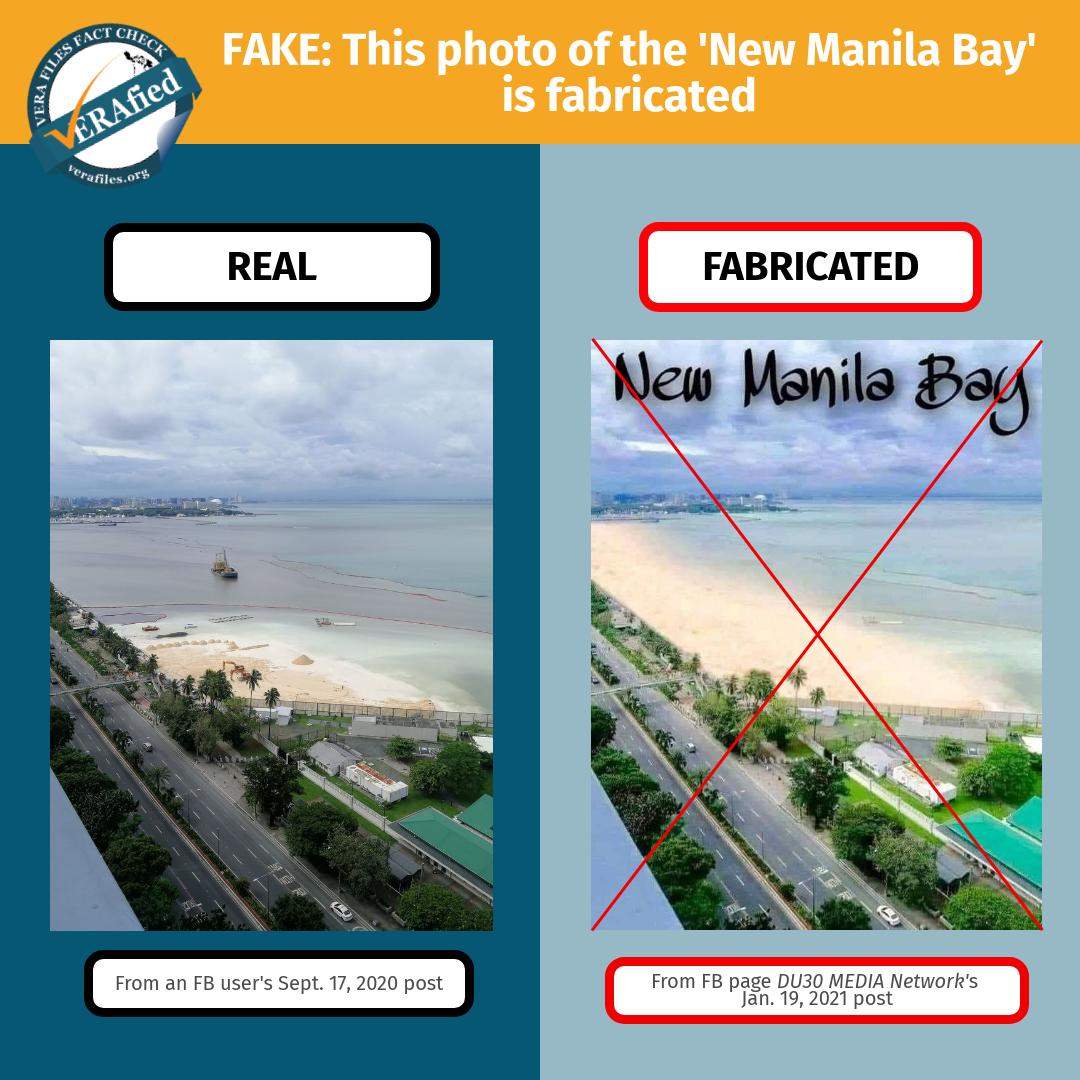 The unaltered photo taken last September was reposted by media organizations like GMA News and News5, both of which said the image was taken from a building along Roxas Boulevard.
The image published by DU30 MEDIA Network this Jan. 18, which continues to be shared, was noticeably brightened.
The altered photo first made the rounds on social media last year and had already been debunked by Rappler and Agence France-Presse.
Netizens, however, revived it this month, two days after Department of Environment and Natural Resources (DENR) Undersecretary Benny Antiporda was cited in a Jan. 17 Manila Bulletin article saying the government is on the right track with its Manila Bay rehabilitation project, and that it is "30 percent complete."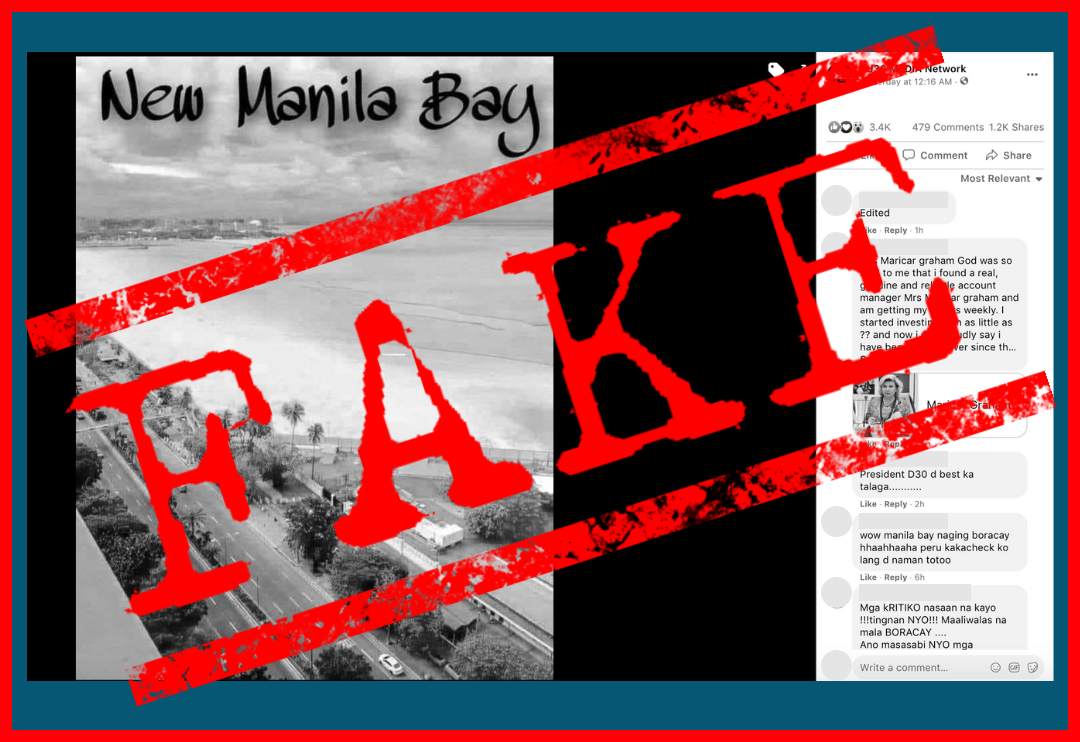 The infamous P389-million "beach nourishment project" aiming to rehabilitate the Manila Bay made the headlines last year after the government pushed through with it even while the country battled the COVID-19 pandemic, which has so far taken more than 10,000 lives in the country.
Antiporda was quoted in January 2019 reports saying the whole Manila Bay rehabilitation program of the government will need a budget of around P47 billion and might reach completion in seven years.
DU30 MEDIA Network's fake post has received over 8,600 FB interactions and could have reached around 447,000 social media users according to social media tool CrowdTangle. Traffic to the post largely came from the page itself, as well as public groups Rodrigo Duterte Supporters Cebu (RDS Cebu) and CEBU for SARA DUTERTE.
DU30 MEDIA Network, which has a history of peddling disinformation online, was created in June 2016.
(Editor's Note: VERA Files has partnered with Facebook to fight the spread of disinformation. Find out more about this partnership and our methodology.)