Fake advertisements are again circulating on Facebook (FB) featuring actresses and dermatologist Vicki Belo promoting a "magical gel" that works against scars, acne, melasma and other skin problems.
The product Time Capsule promoted in the three videos posted from Nov. 10 to Dec. 13 is not registered with the Food and Drug Administration.
The Belo Medical Group disowned the gel in 2021 and explained that their "Belo Time Capsule is a treatment, NOT a product."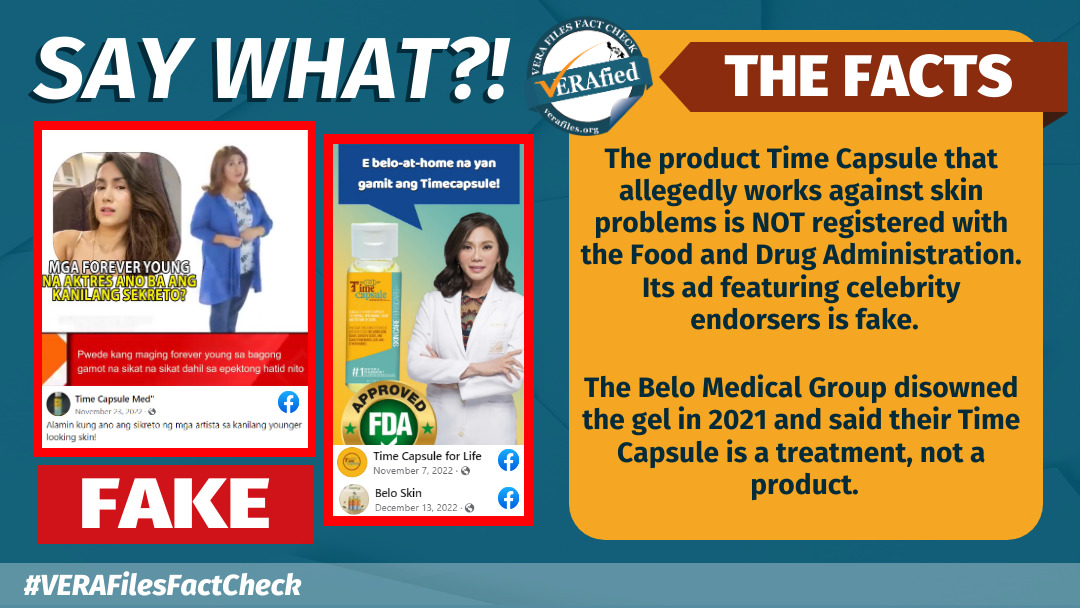 The fake video advertisement posted on Nov. 23 followed a news report format.
Presenting the "new medicine" used by "forever young" actresses, the video started with a photo of actress Ina Raymundo inserted into a clip of a May 27, 2019 Kapuso Mo, Jessica Soho segment.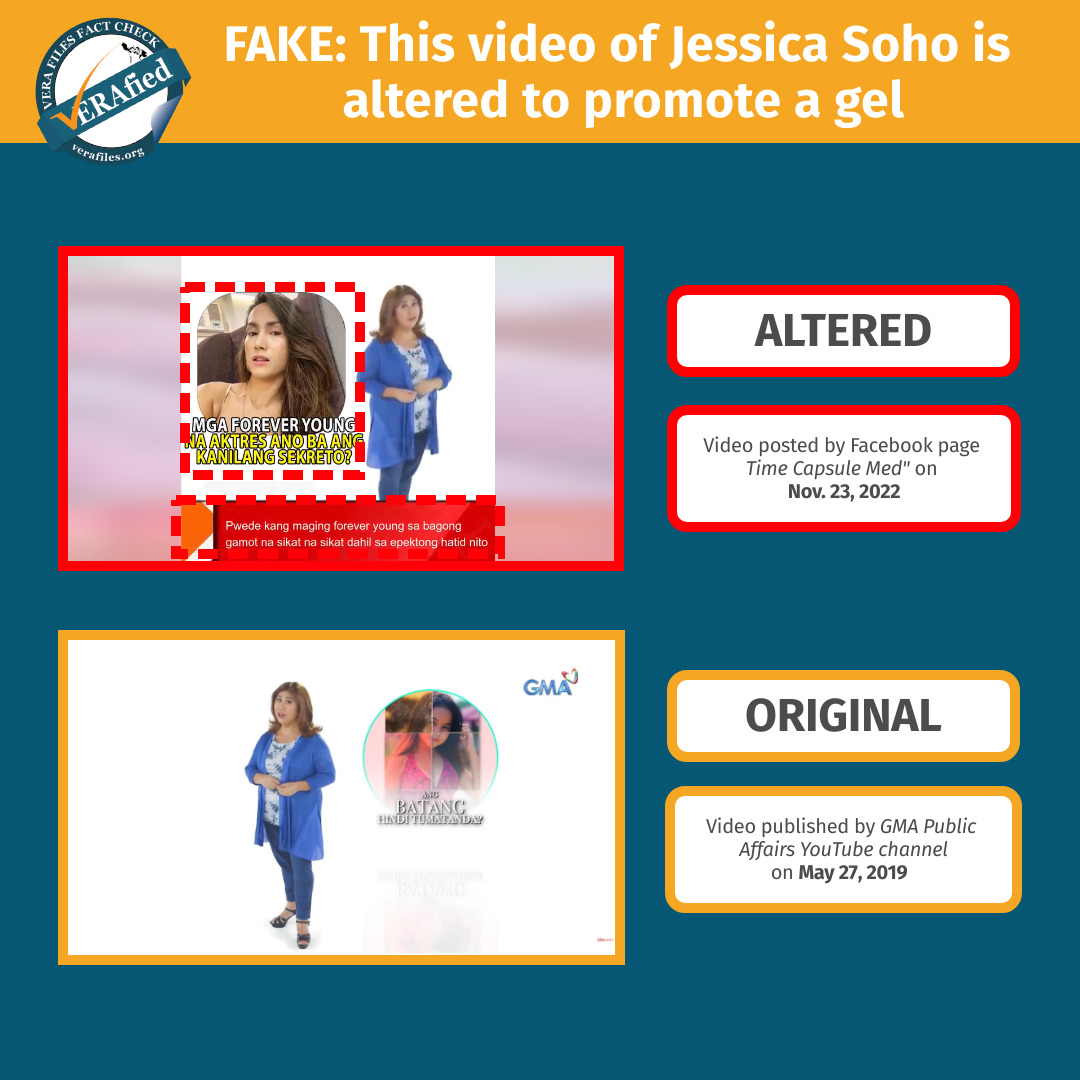 The musical score used by 24 Oras was also played throughout the video as a narrator explained how Time Capsule helped celebrities. Clips of Raymundo, Sunshine Cruz and Alice Dixson promoting other products were also spliced.
Another video uploaded on Nov. 10 and Dec. 13 used spliced clips from Belo's May 5, 2022 vlog and her 2019 photo published by Vogue Hong Kong.
The posts lead netizens to websites that ask for their personal information to purchase the product.
This is not the first time that celebrities and doctors were featured in fake advertisements. (Read VERA FILES FACT CHECK: Sammi Egg Essence Mask NOT FDA-registered).
Last year, fake ads on social media using Belo, other doctors and celebrities as alleged endorsers turned out to be scams. (Read VERA FILES FACT CHECK YEARENDER: 'Buy one, get scammed free': Mga scam, nagkalat sa social media nitong 2022)
The post by the FB pages Time Capsule Med" (created on Nov. 6, 2022), Time Capsule for Life (Sept. 28, 2022) and Belo Skin (Nov. 27, 2022) collectively garnered 10,600 reactions, 4,463 comments and 1,635,000 views and are still gaining interactions.
(Editor's Note: VERA Files has partnered with Facebook to fight the spread of disinformation. Find out more about this partnership and our methodology.)