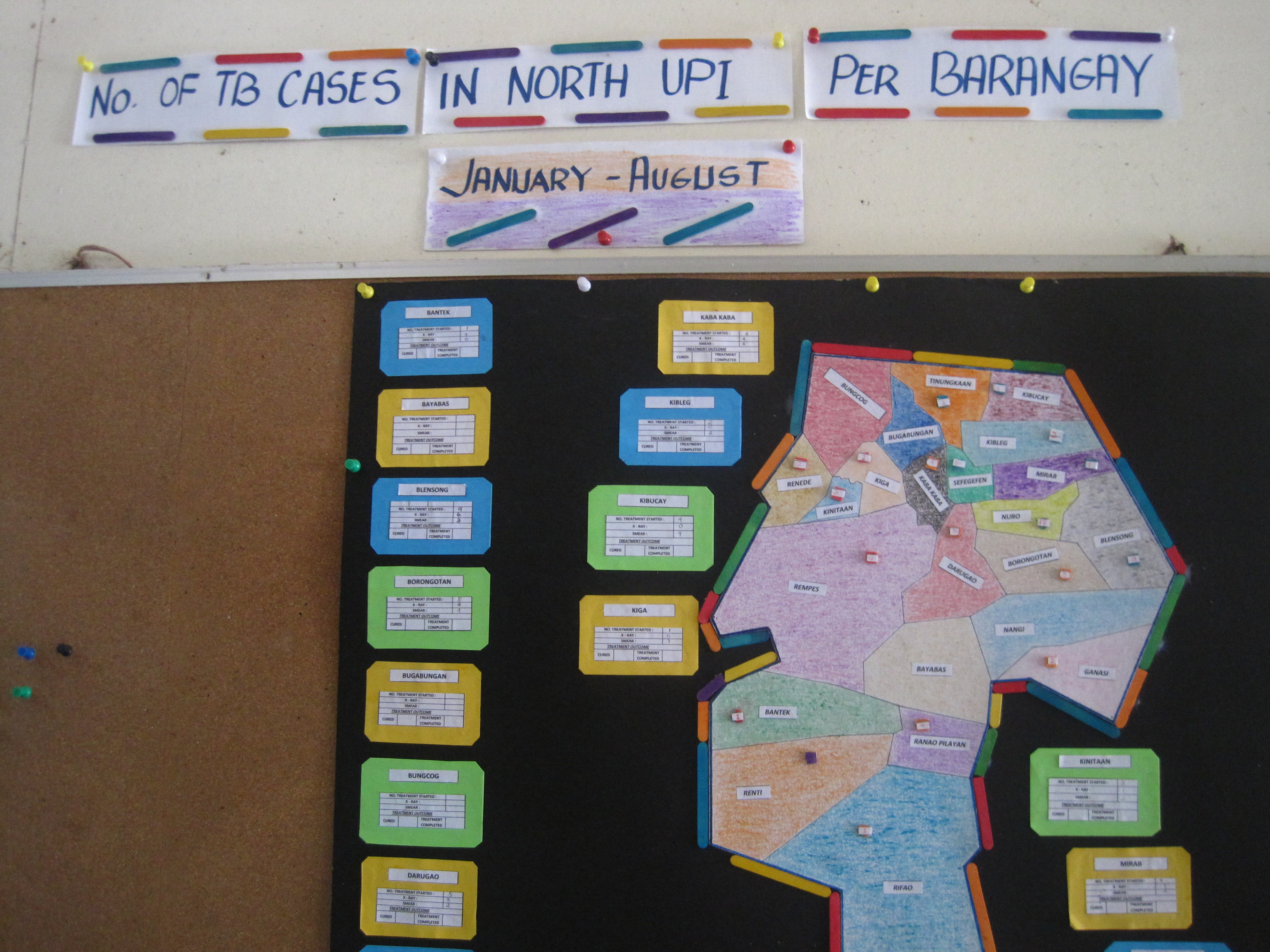 Text and photo by JAKE SORIANO
UPI, MAGUINDANAO — Free medicines and half a sack of rice have gone a long way in combatting deadly tuberculosis here.
Alarmed at the high TB detection rates in Upi, the local government and the rural health center have resorted to rewarding cured patients, as well as those who take their medicines religiously.
"Once mag-negative, i-certify ng medical technologist, maghingi na kay mayor ng half sack (Patients who have been certified cured of TB receive half a sack of rice from the mayor)," said doctor Carmelo Esberto, Upi's municipal health officer.
The reward system has been an effective strategy in persuading those with tuberculosis to take their medication, he added.
Patients undergoing treatment who visit the health center everyday are given "pastil", a local delicacy in Maguindanao made of rice topped with chicken flakes and wrapped in banana leaves.
"Mag-inom muna sila ng gamot. Then 30 minutes later, bigyan na sila ng 'pastil' (They are given their medication first. Then 30 minutes later they can have 'pastil')," Esberto said.
Half a sack of rice and "pastil" everyday are no small things in a rural town with many residents living below the poverty line.
And as a result, all 20 TB patients who participated in the program tested negative after six months, Esberto explained.
Upi, he added, plans to build on this strategy to cure many more of its residents who are afflicted with TB.
From January to August last year, 72 cases were detected in Upi, making it one of the towns in Maguindanao with a high incidence of TB. Nuro, the town center, has the highest number of people with TB at 19.
"Ang problem namin sa Upi, mataas yung aming detection (The detection rate is high here in Upi)," he explained. "Pagdating na sa cure, hindi na (But the cure rate is low)."
Getting all those with TB to regularly visit the health center for treatment is an important step in eliminating the disease.
"Meron kasing program ang DOH na tutok-gamutan. Dapat, para ma-eliminate yung (TB), araw-araw magpunta sa center para mag-inom (The Department of Health wants health units to really pay close attention to TB patients. They have to visit health centers everyday to take their medication and be cured)," said Esberto.
The Philippines is one of the countries with the highest TB-burden in the world, although there have been positive developments in detection, treatment success and cure rates.
According to National Economic and Development Authority (NEDA) Sec. Arsenio Balisacan, the country is likely to meet its Millennium Development Goal (MDG) target on TB.
"Tuberculosis is still one of the top causes of morbidity and mortality in the country, although the TB incidence rate decreased from 393 cases per 100,000 population in 1990 to 270 cases per 100,000 in 2011," he said.
"The mortality rate for TB likewise declined from 58 deaths per 100,000 population in 1990 to 29 deaths per 100,000 population in 2011."
The same development is seen in the Autonomous Region in Muslim Mindanao (ARMM), of which Upi is a part.
Data posted on the region's Bureau of Public Information (BPI) website shows that TB cases dropped from 4,275 in 2011 to 1,700 in 2012, a 60% decrease.
ARMM in August last year also stepped up in its fight against TB, issuing an Islamic religious edict or "Fatwa" on the disease.
"The Fatwa encourages people suffering from symptoms of TB and those diagnosed with it to consult a doctor or any qualified health professionals and observe proper medication, citing certain Islamic injunctions and examples of Prophet Mohammad himself," noted the BPI.
Regional Health Secretary Kadil Sinolinding Jr. said this was the department's "coordinative strategy to hasten the bringing of right information, diagnosis and attitude towards tuberculosis."
The ruling is to be spread with the help of Muslim religious leaders and scholars during their prayer "khutbah," or sermon.
Despite the strides, tuberculosis remains one of the world's top infectious killers, said the World Health Organization (WHO), which is calling for "new commitments and new action" against the disease as it observes World TB Day today, March 24.
It said that meeting the MDG target of reversing the spread of TB by 2015 "is not enough."
The global health organization also called on governments and civil society organizations to roll out and support an ambitious new strategy to finally rid the world of the TB epidemic by 2035.