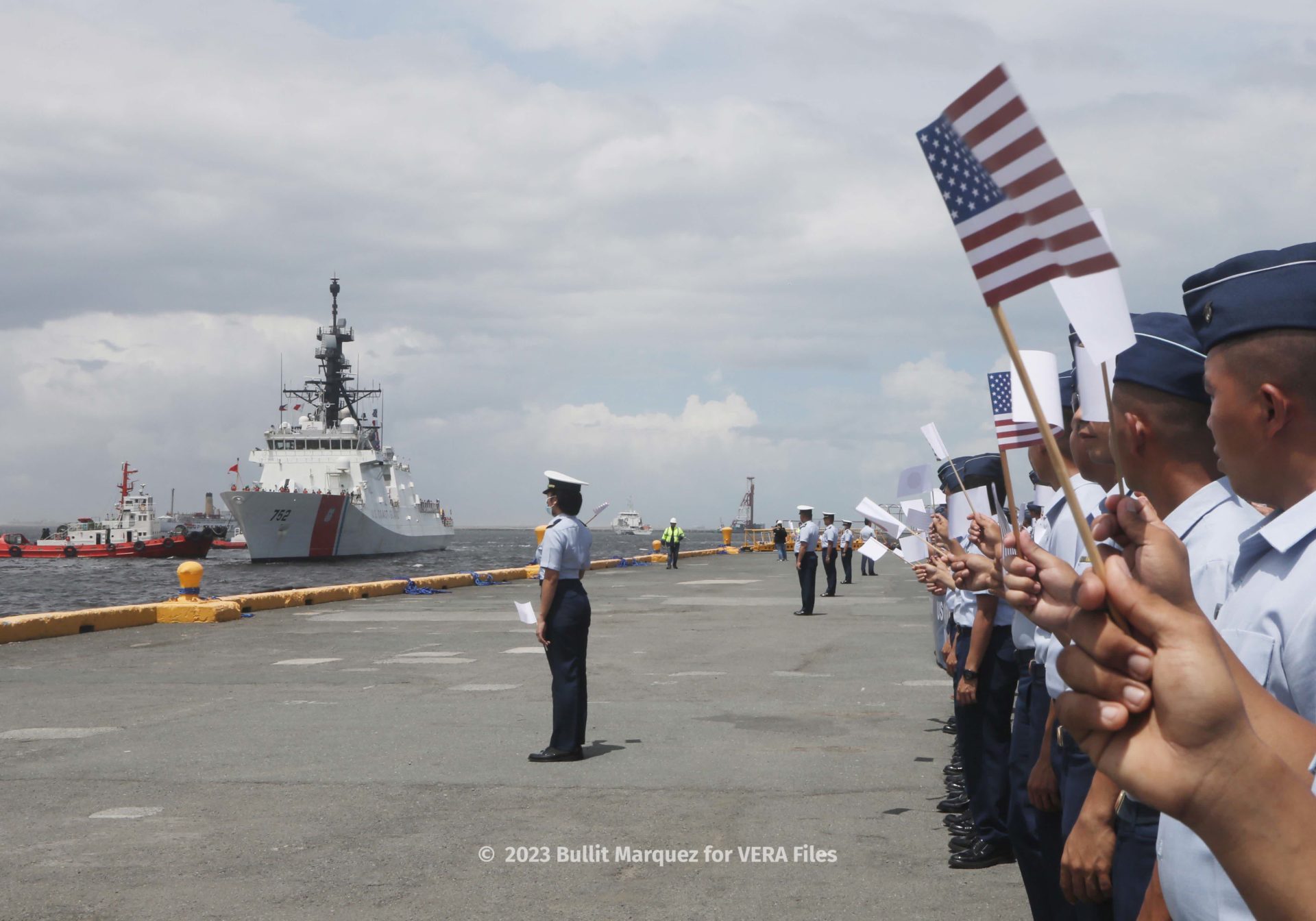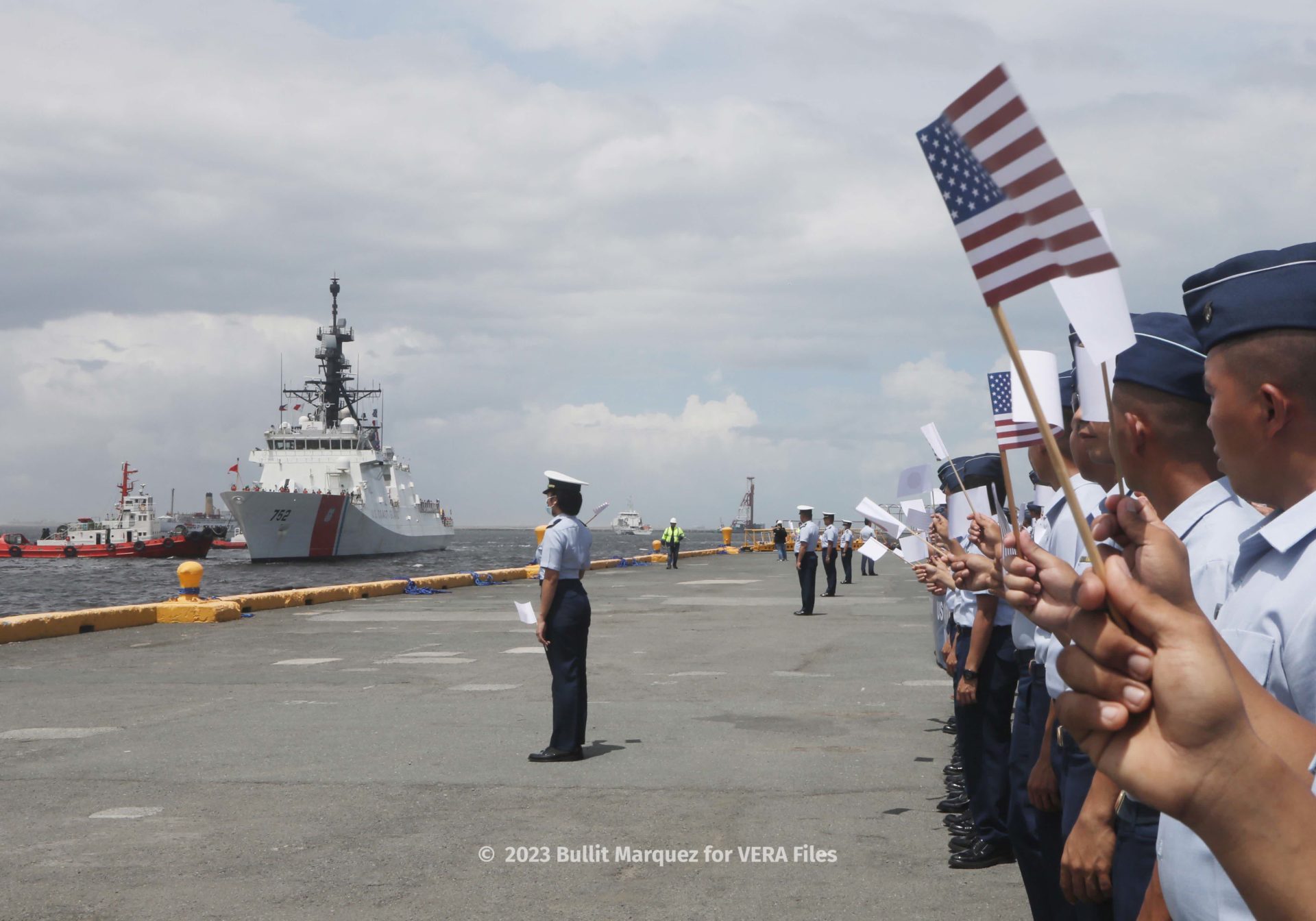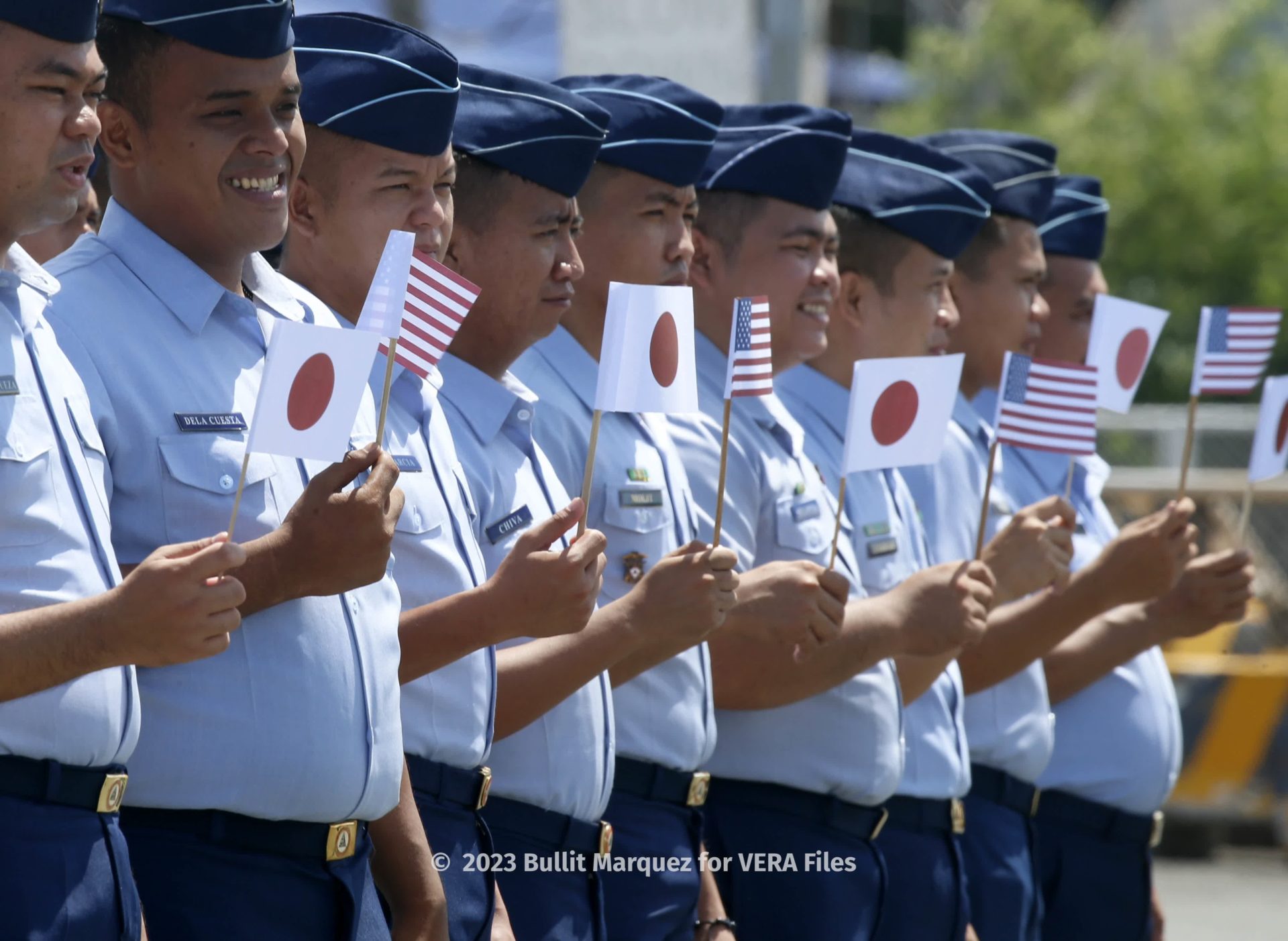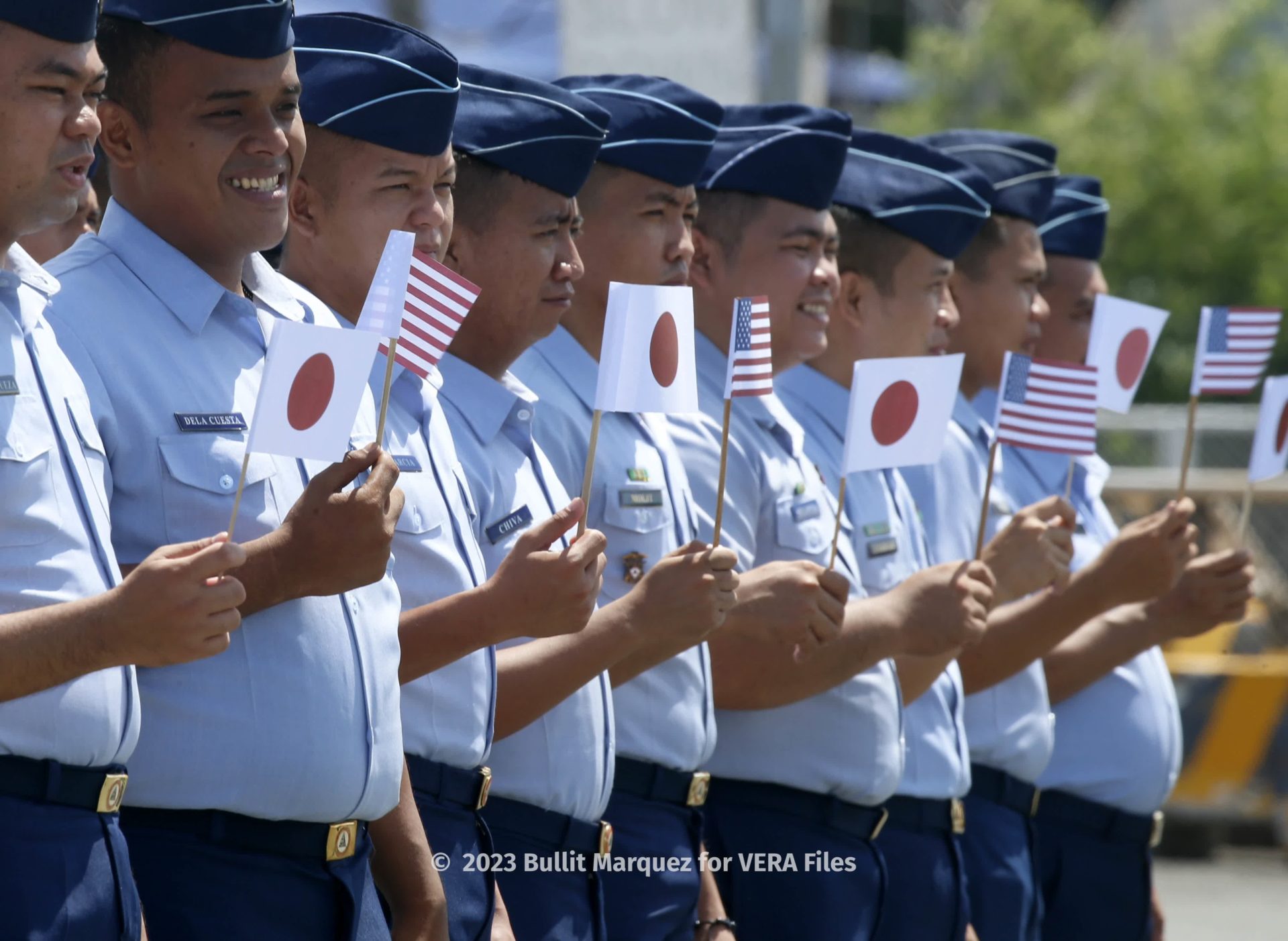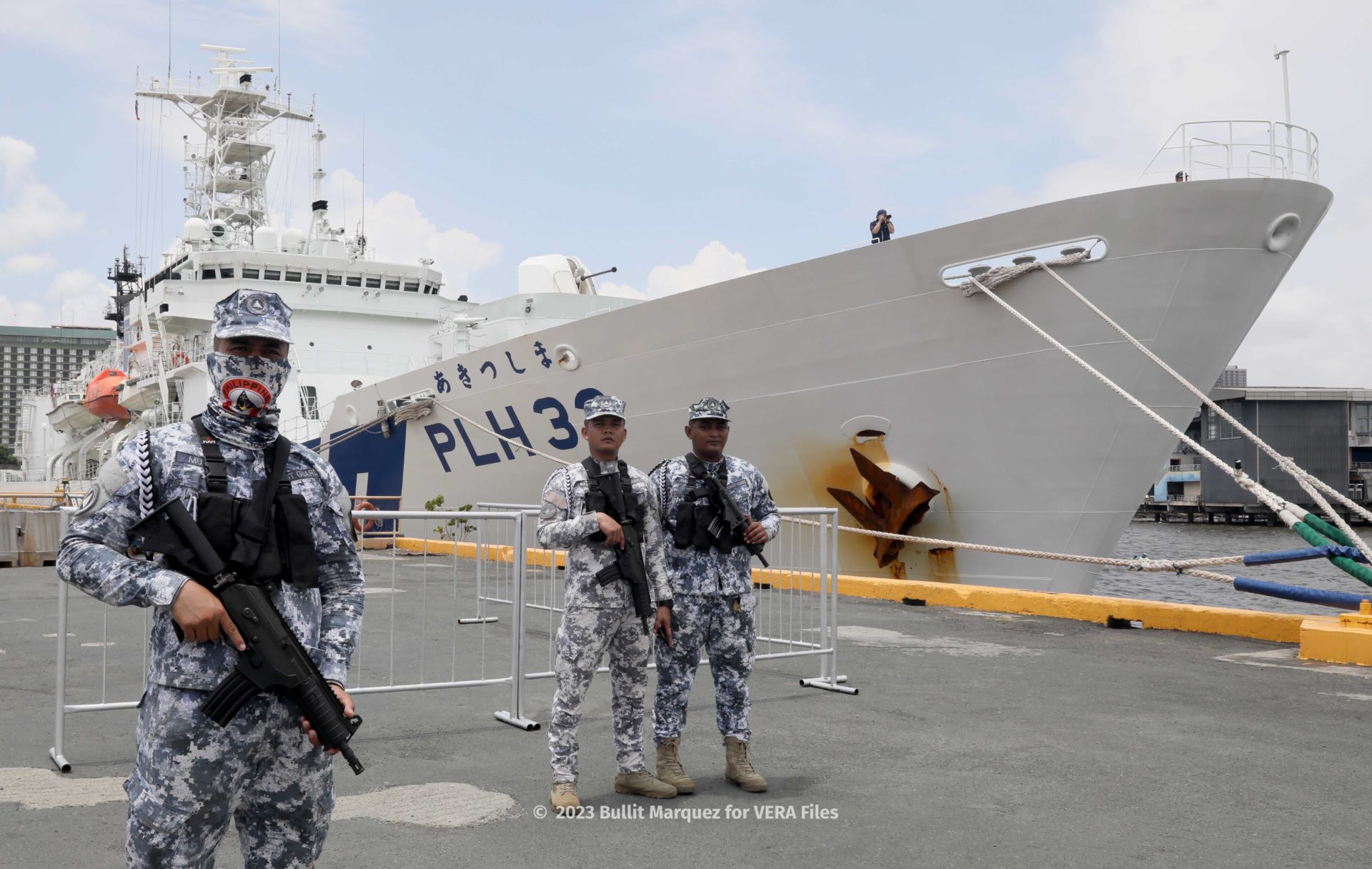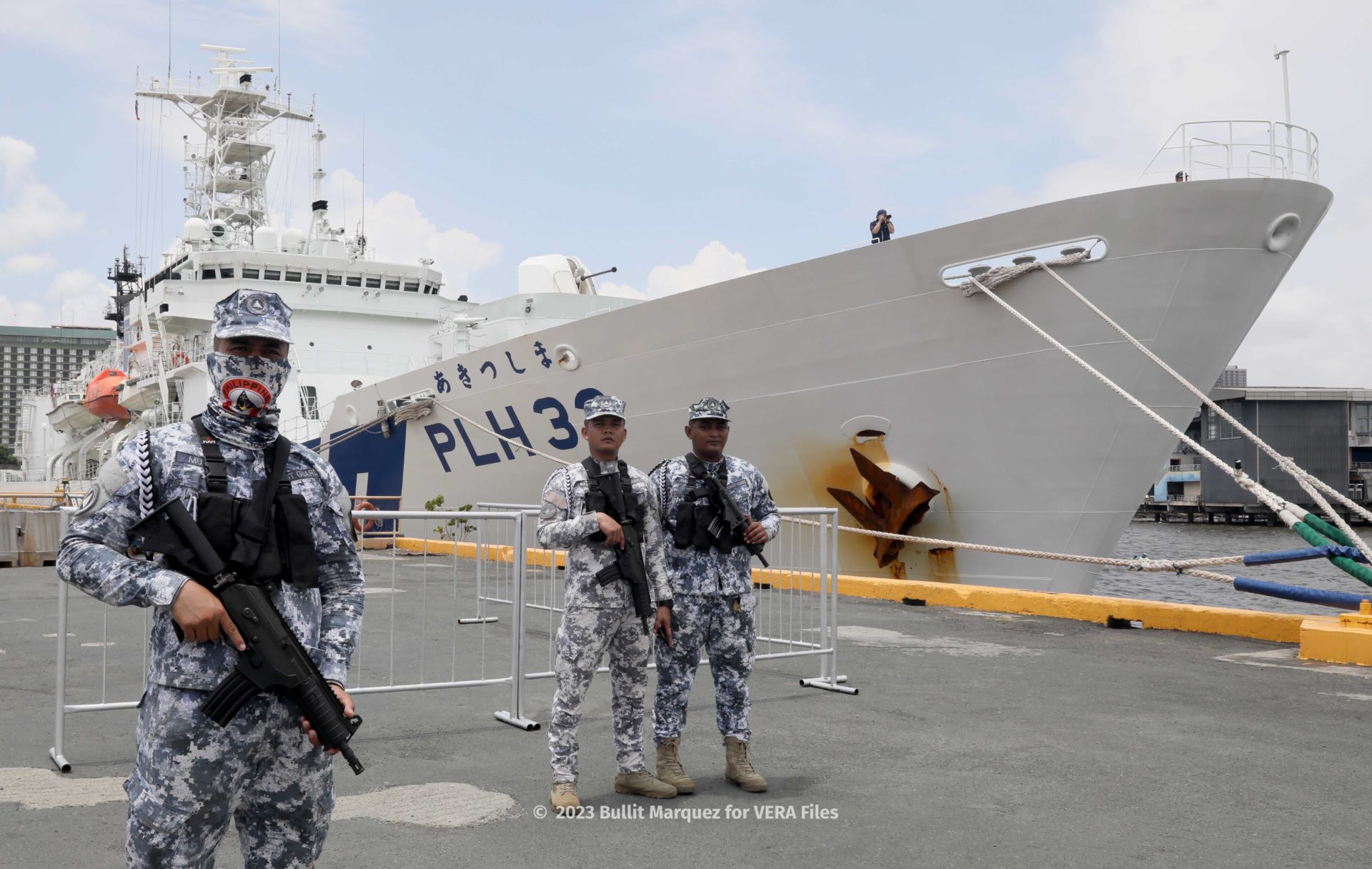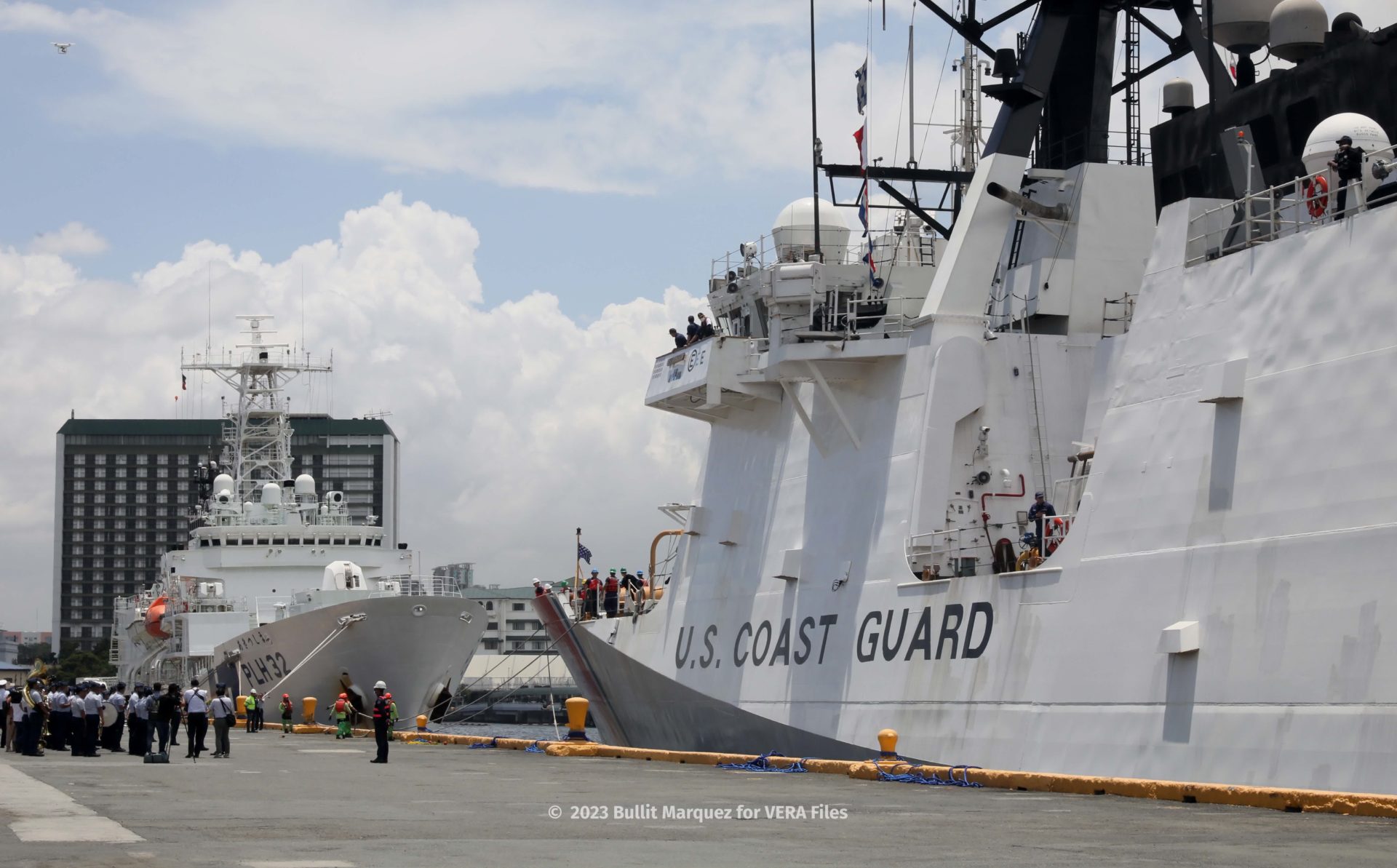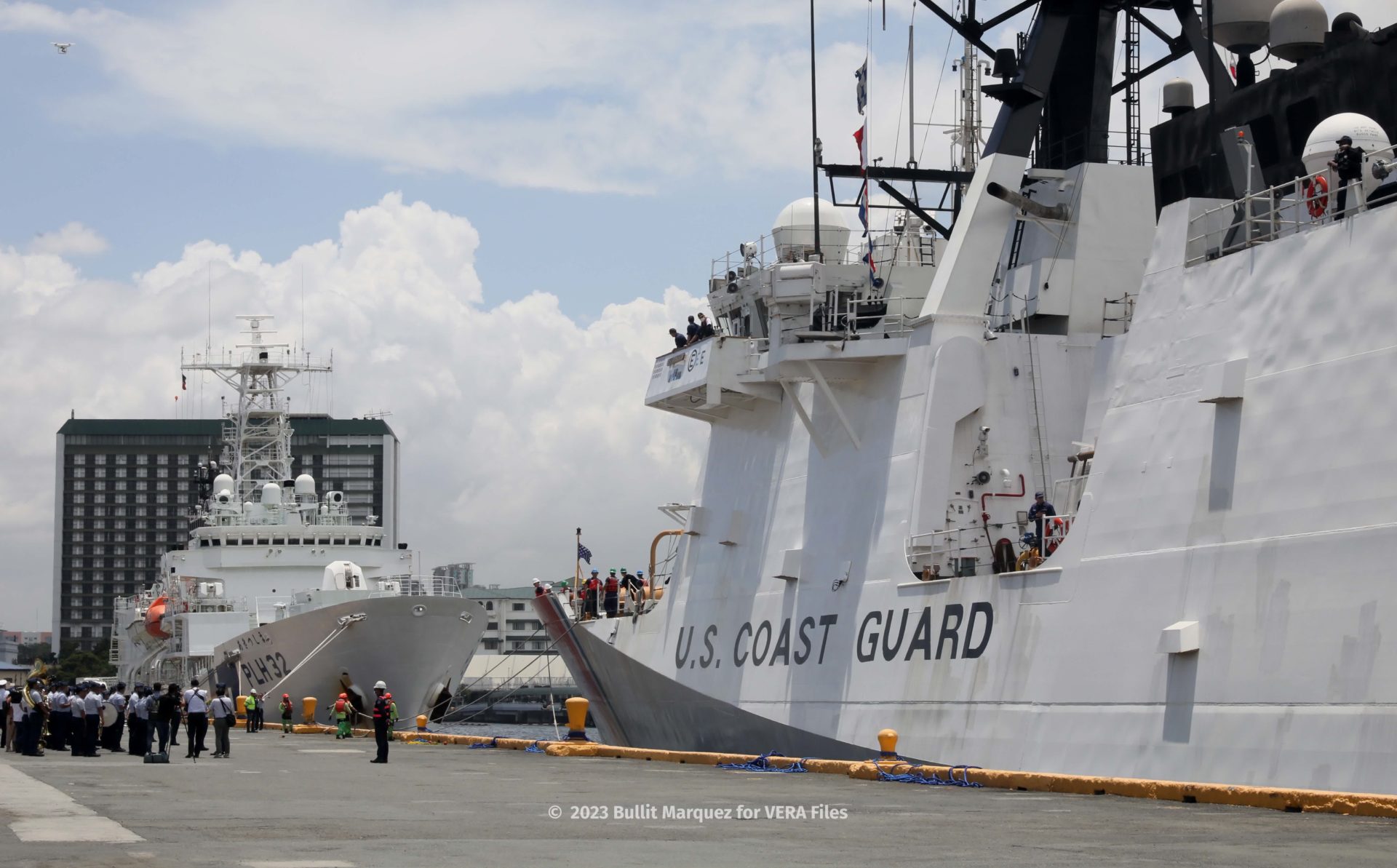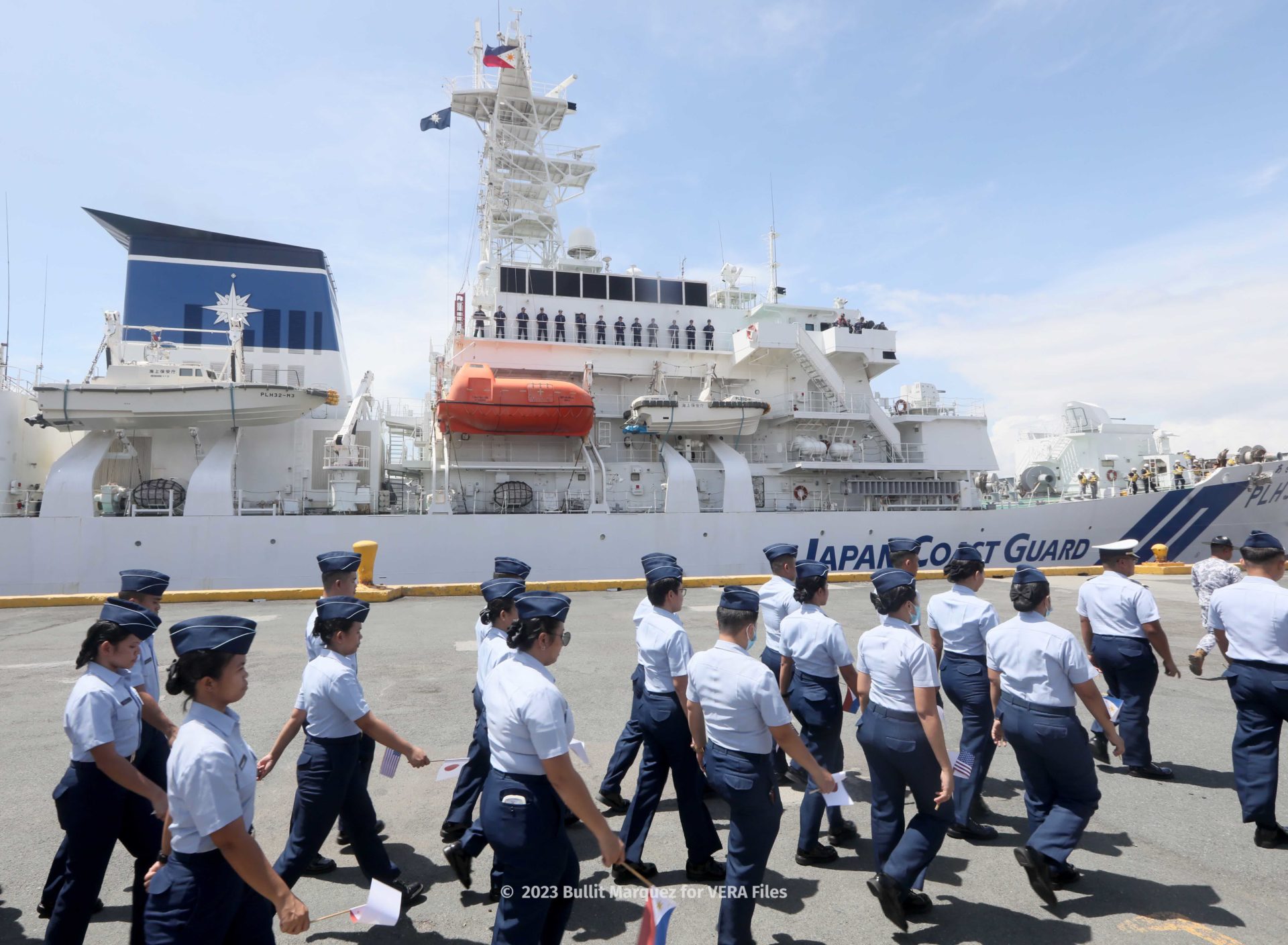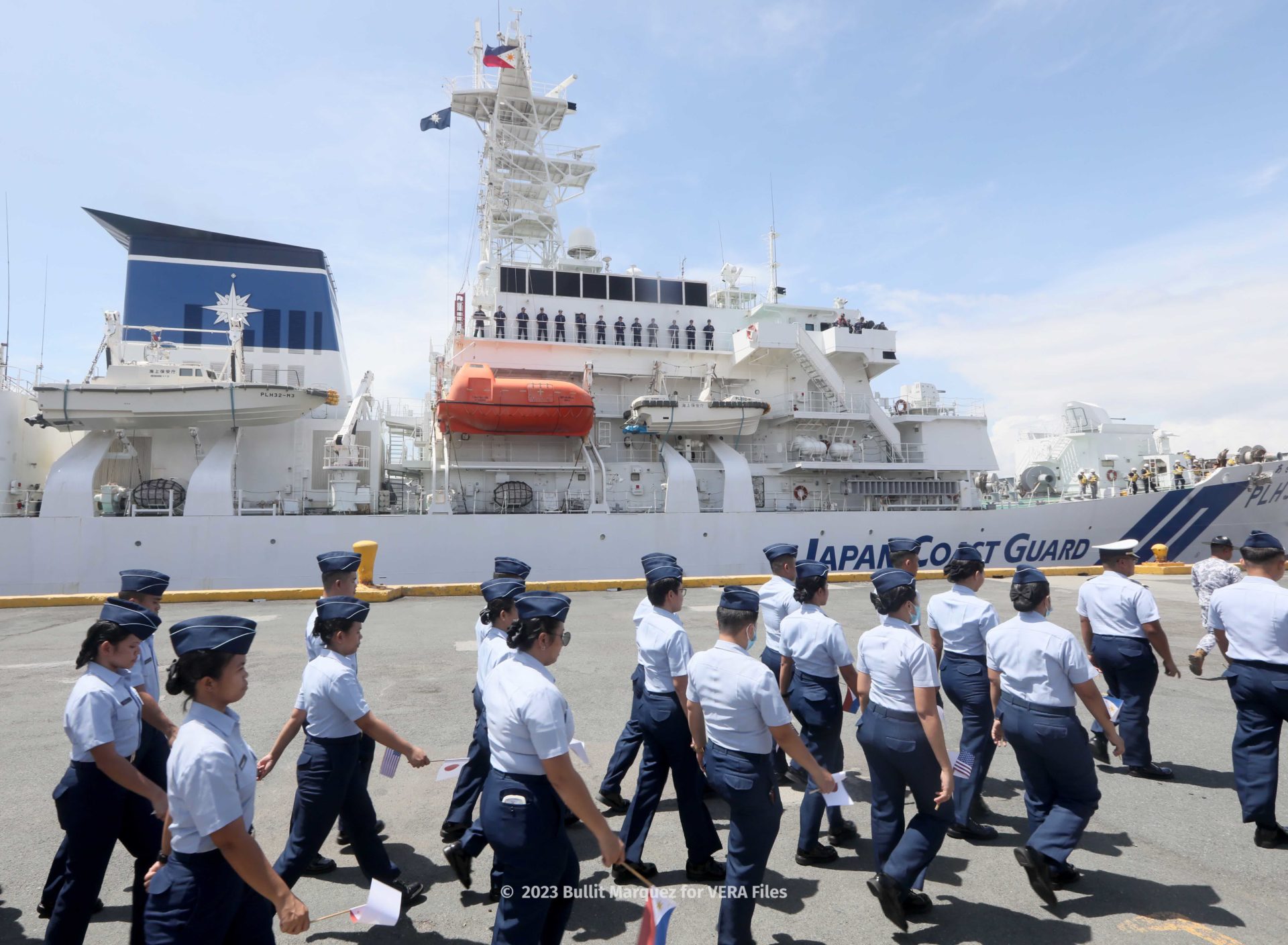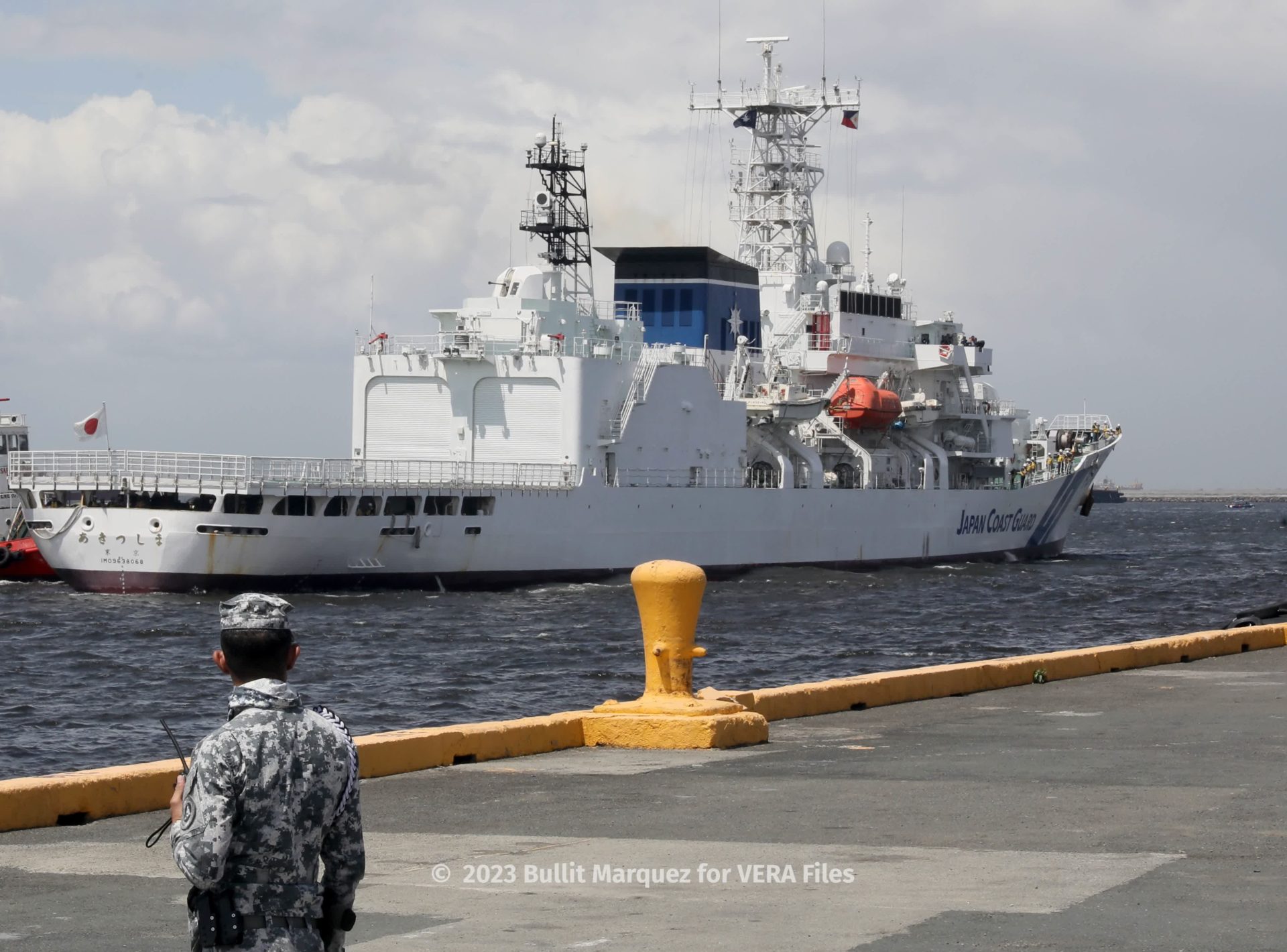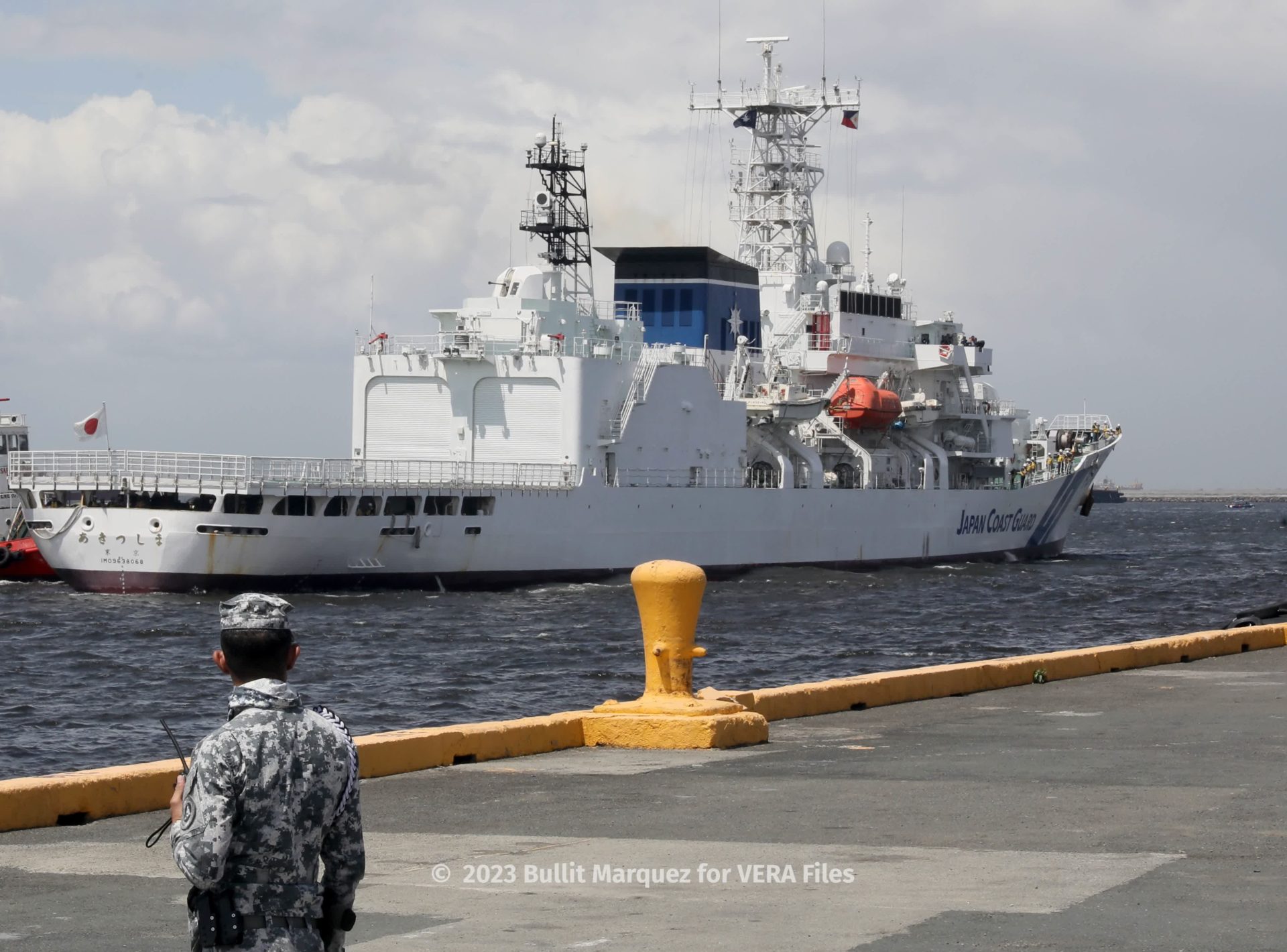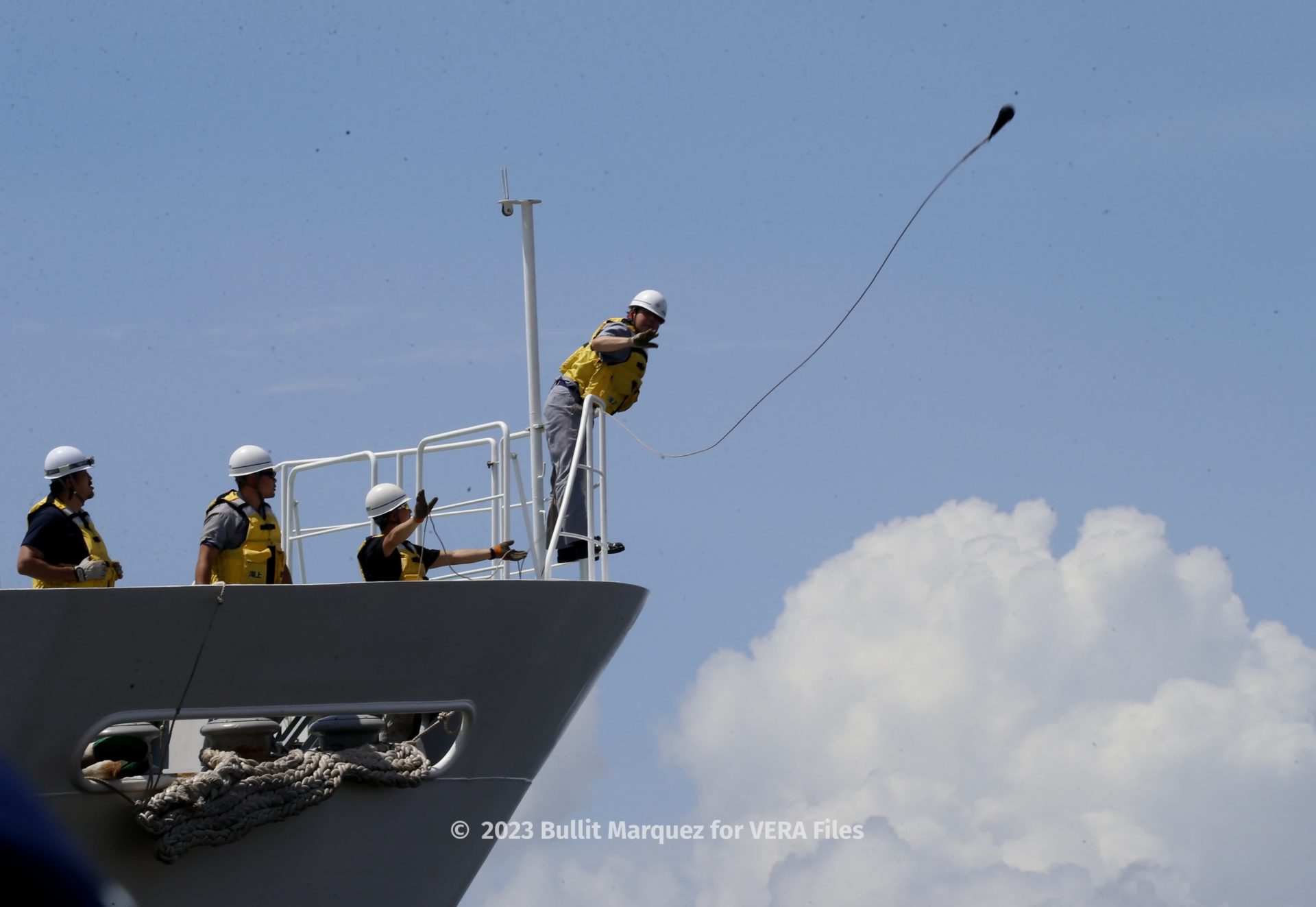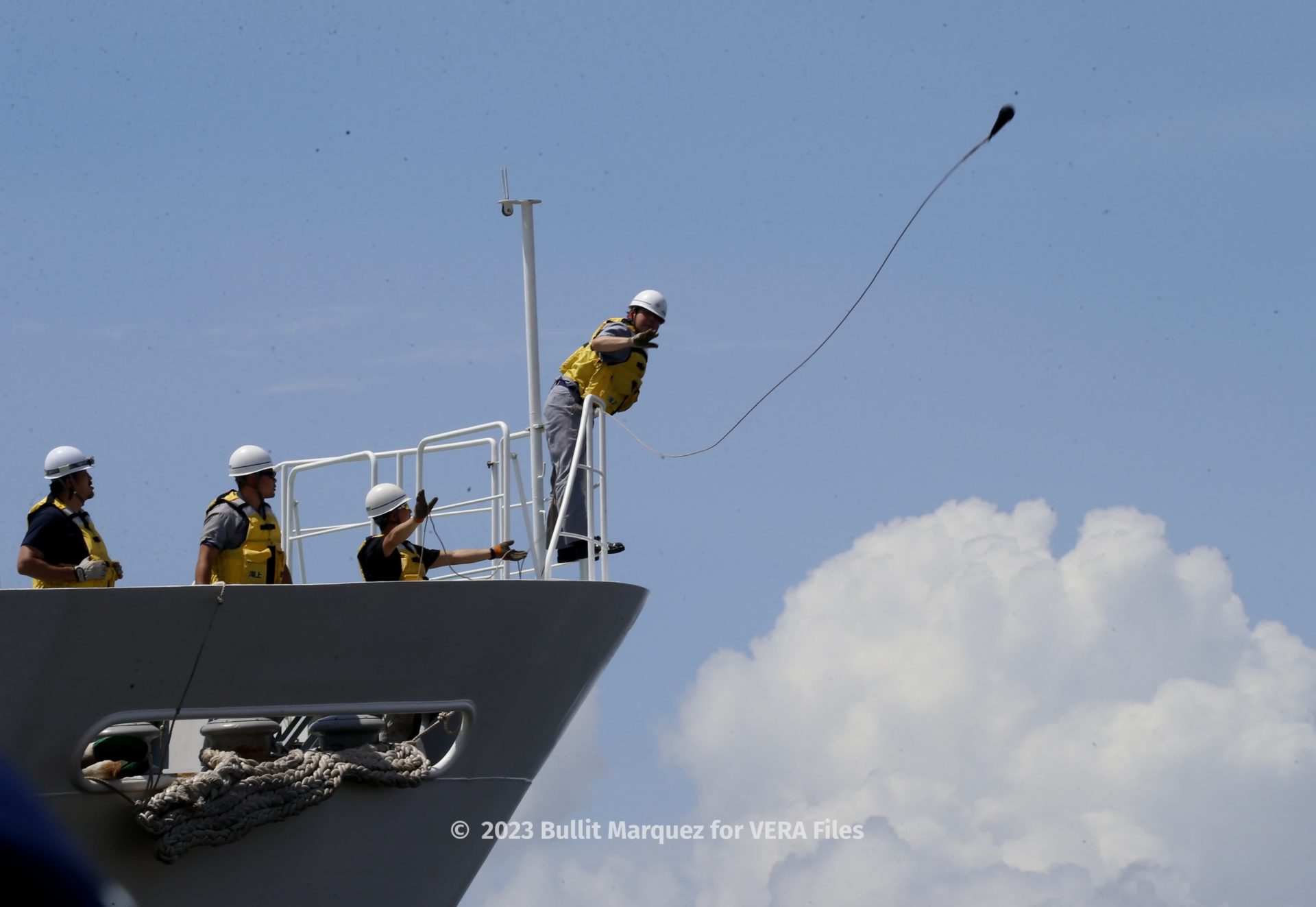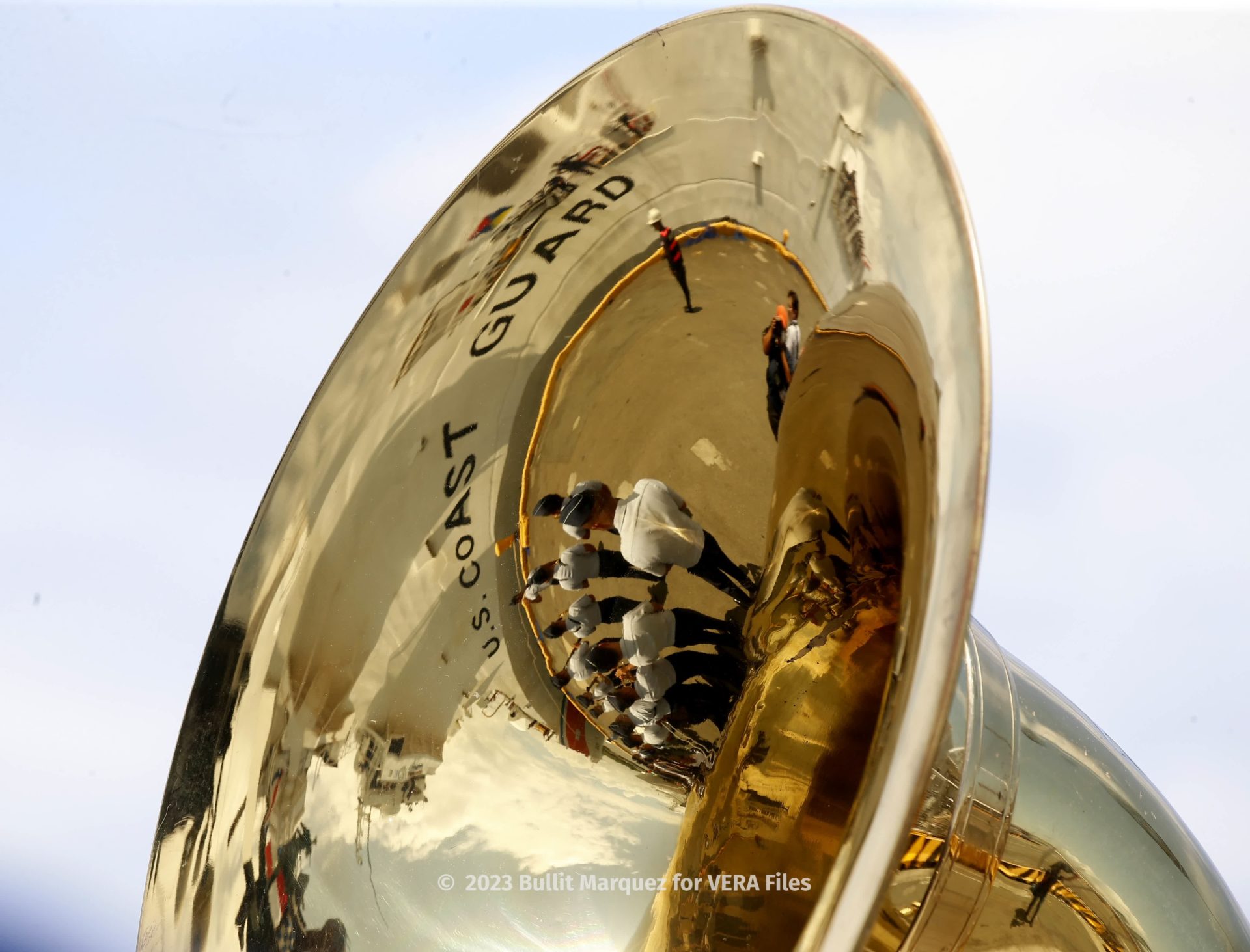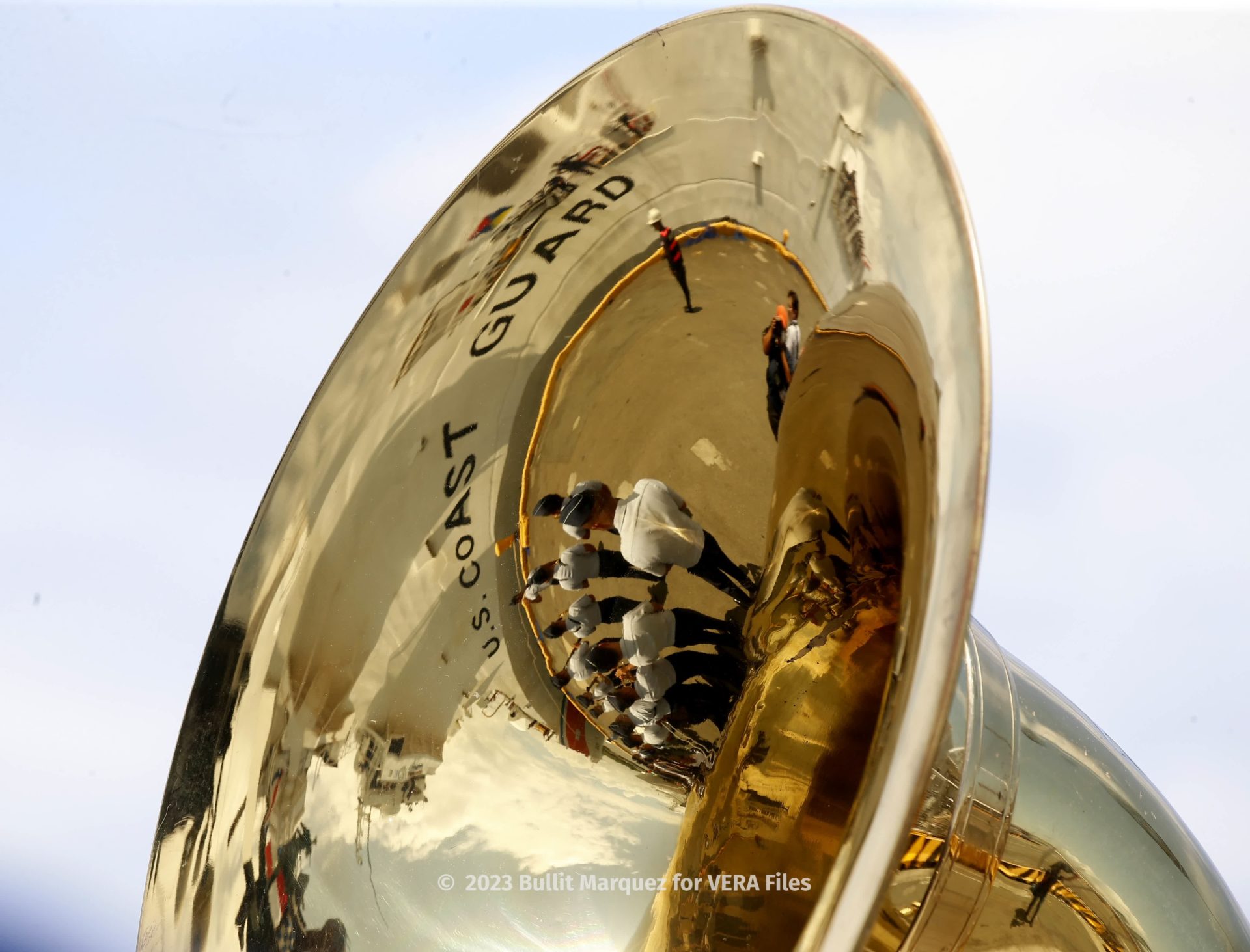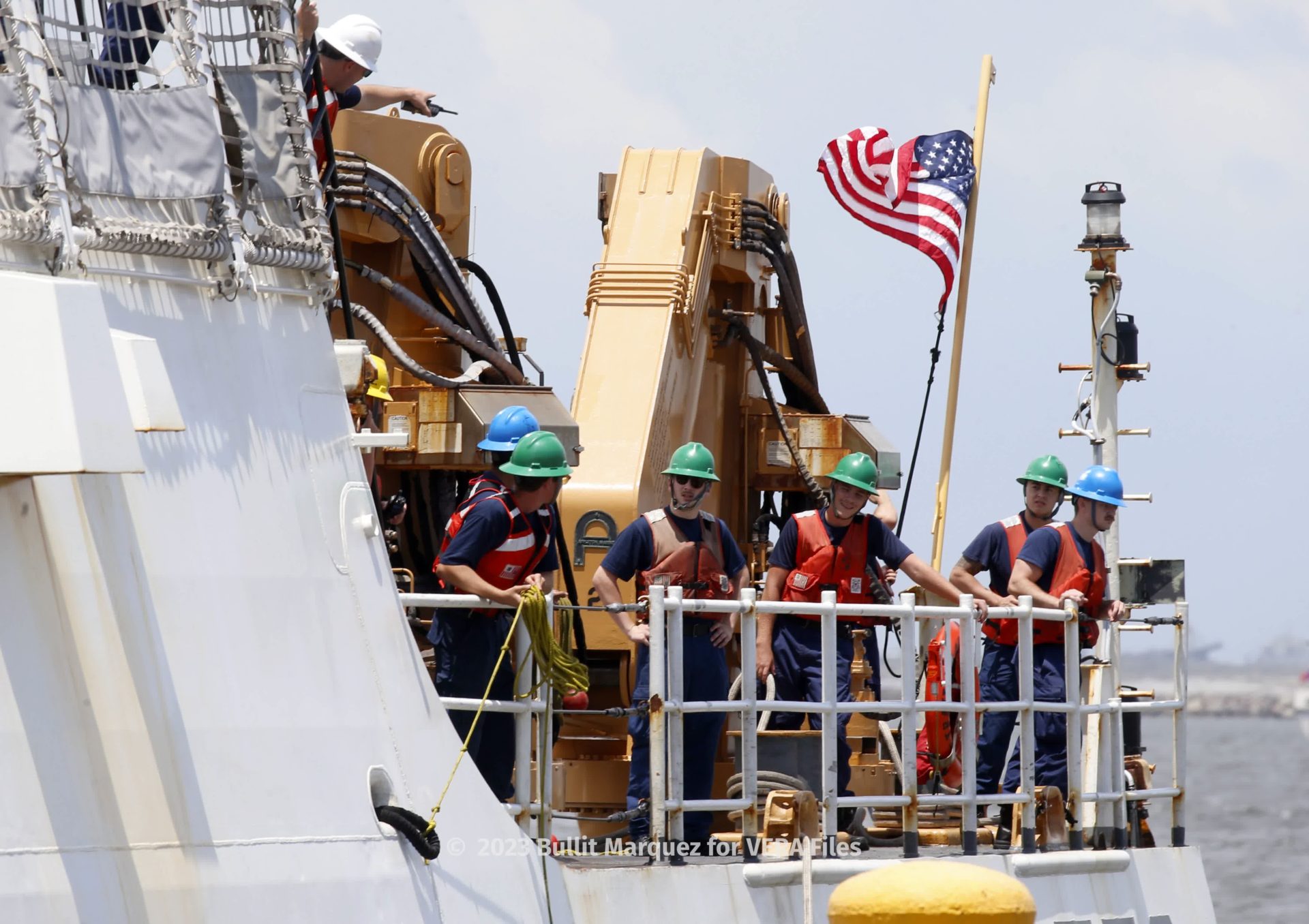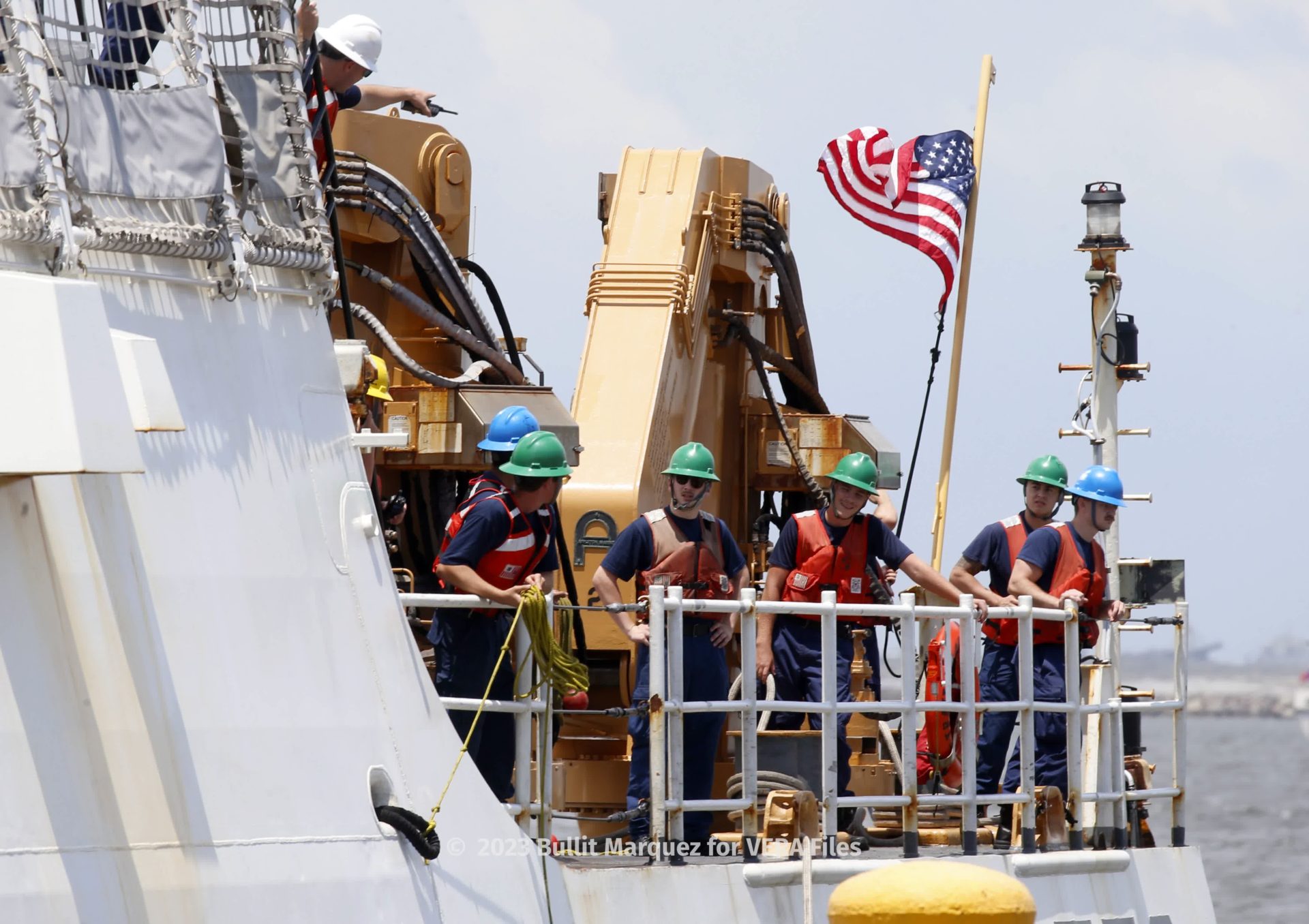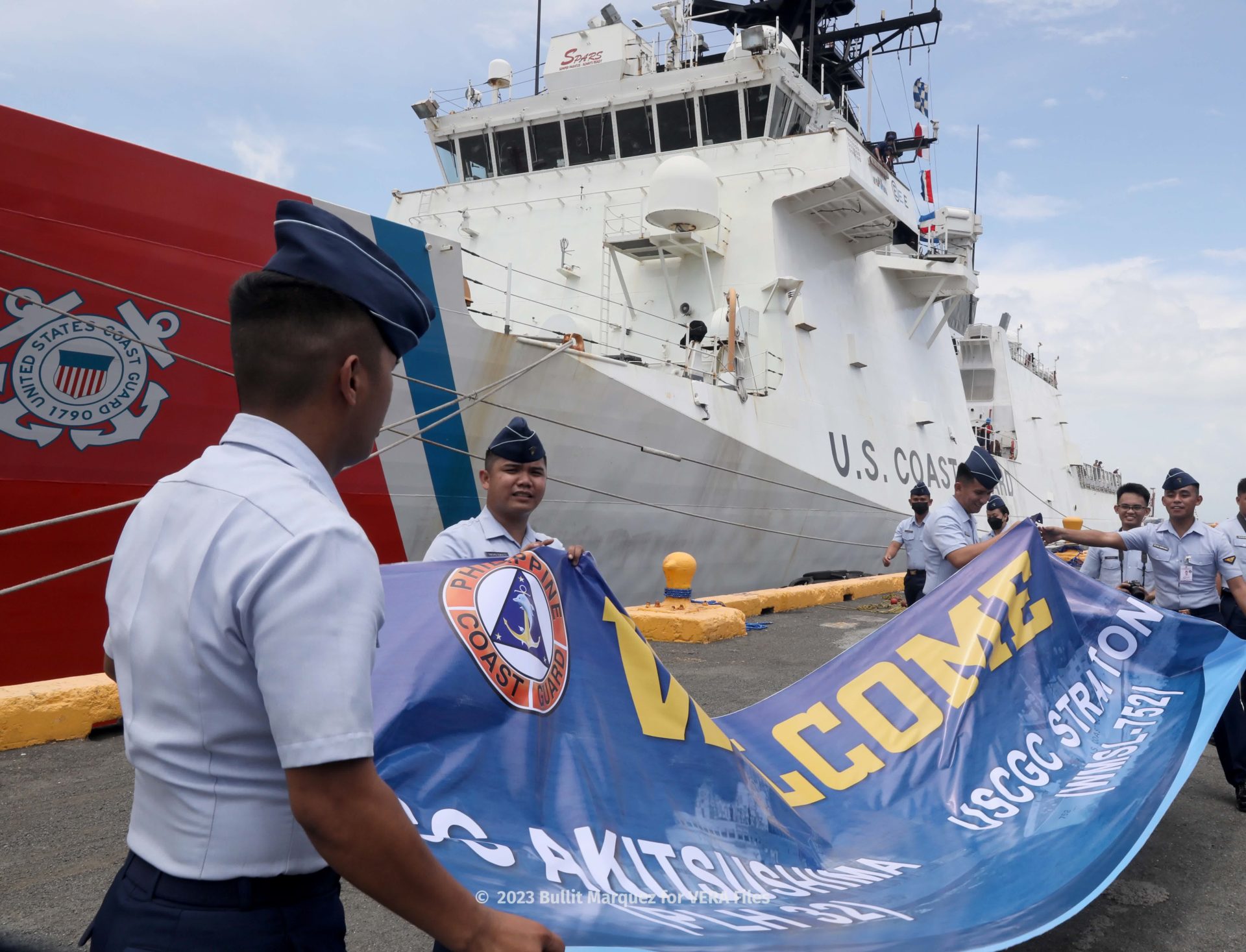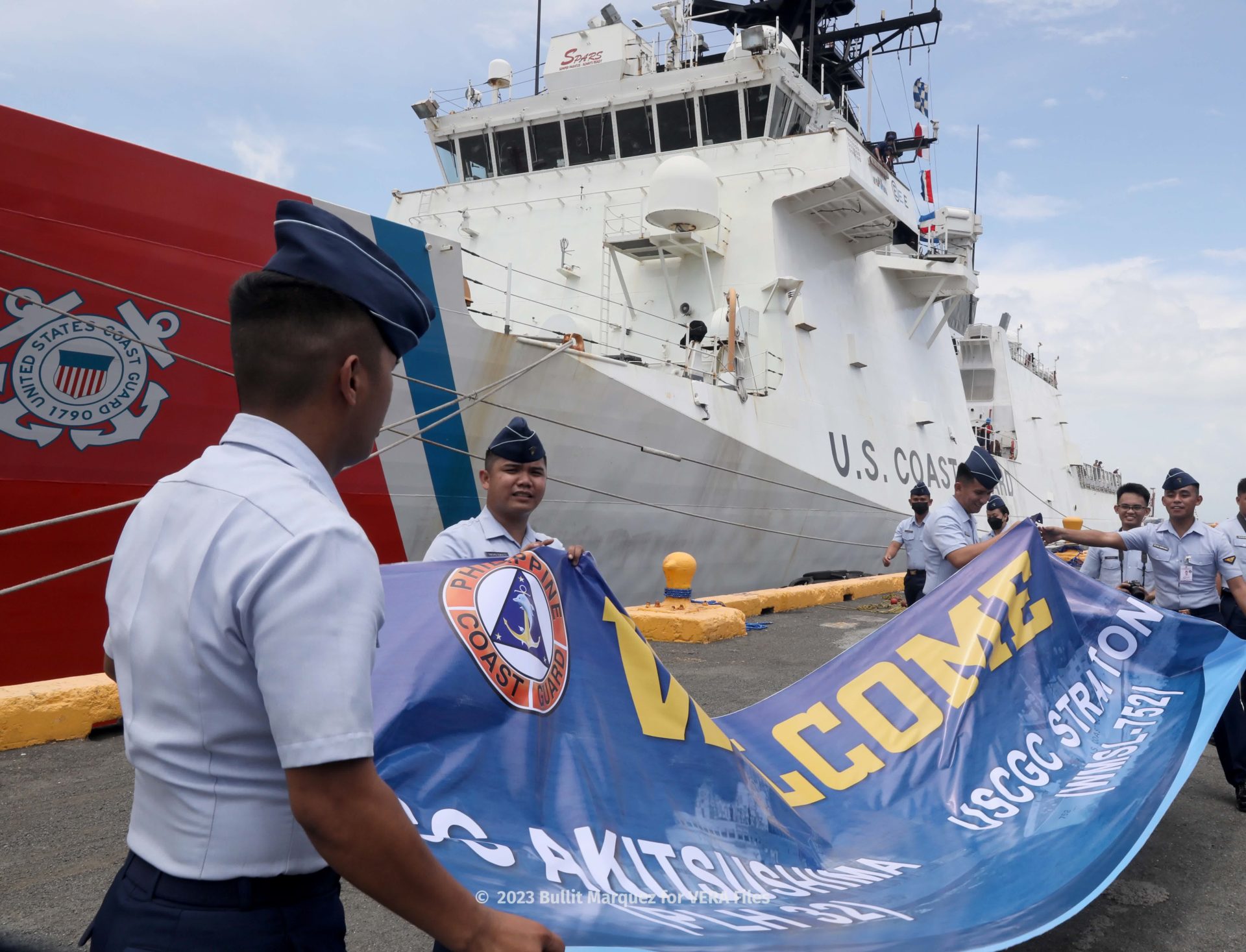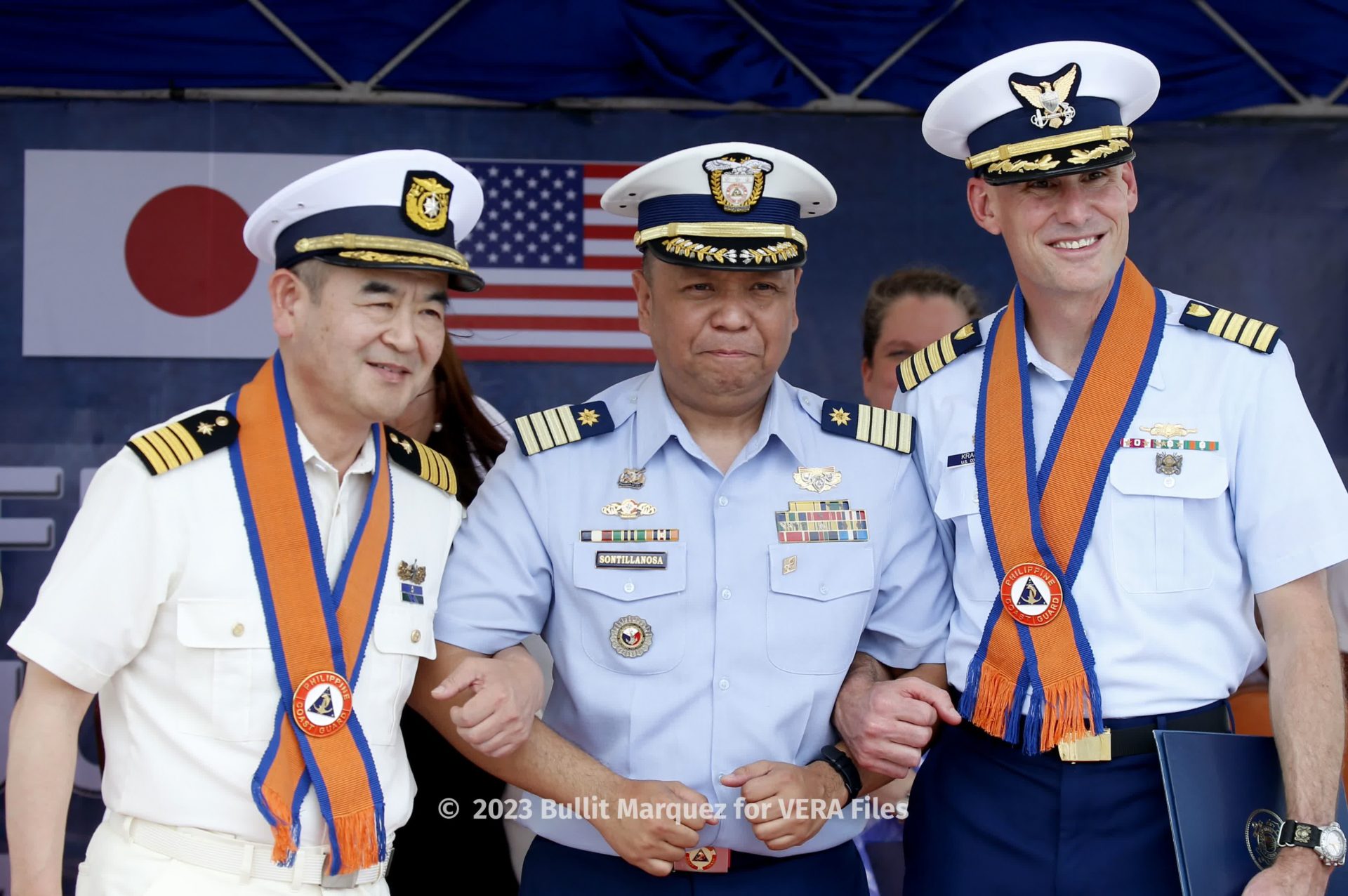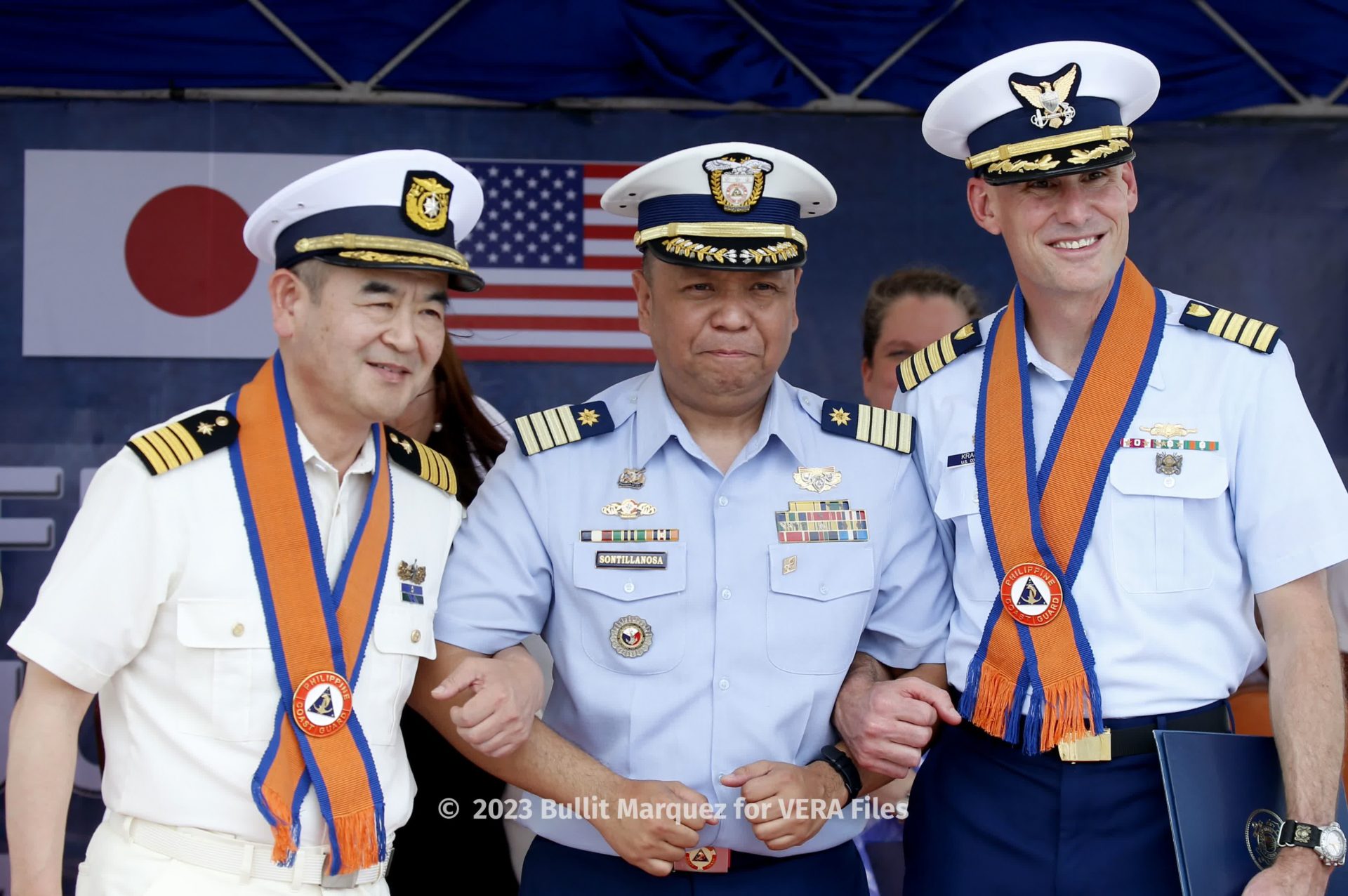 Slide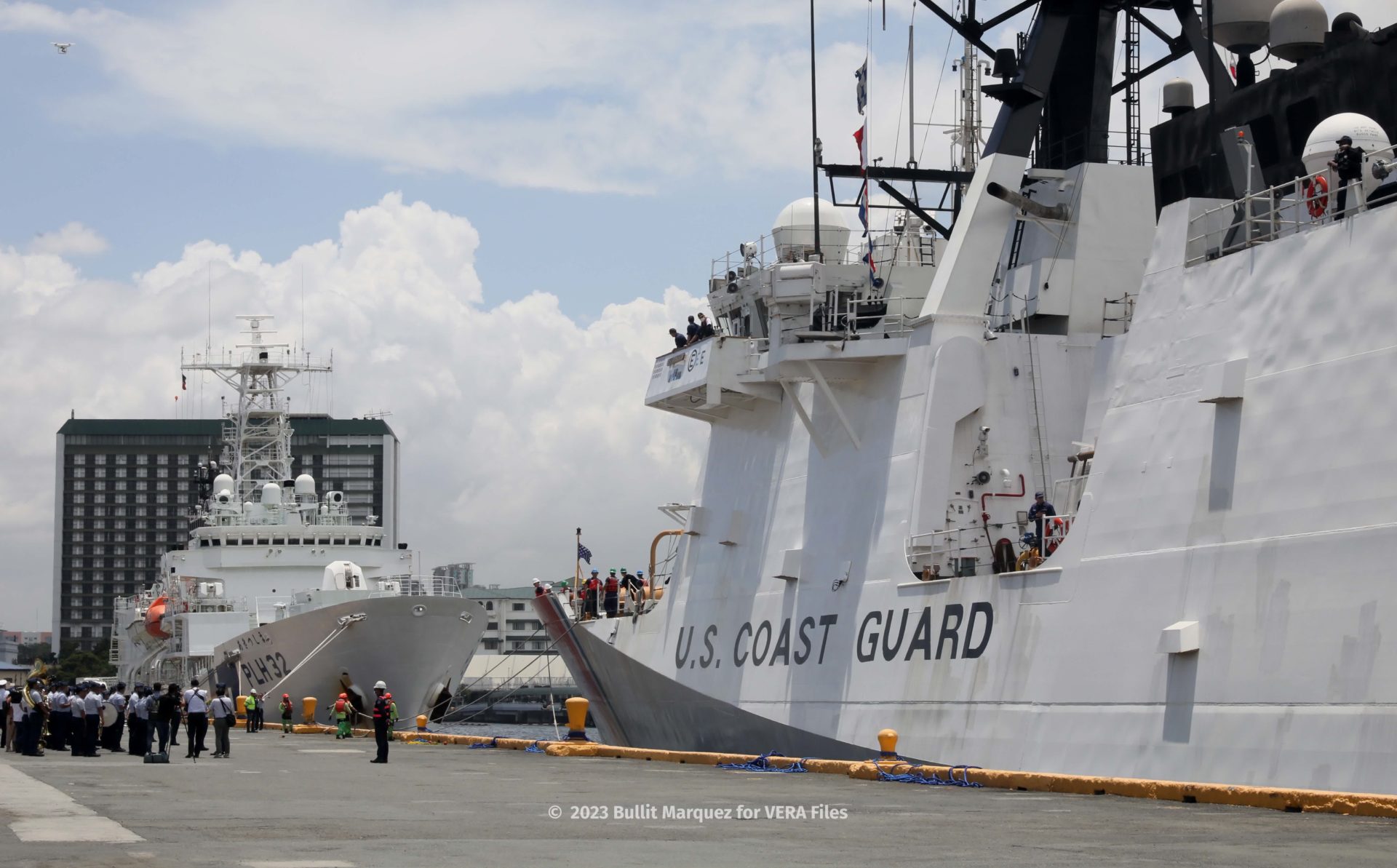 The first ever trilateral maritime exercise among the coast guard personnel of the Philippines, the United States and Japan kicked off on Thursday, June 1, ushering in cooperation for a peaceful and stable Asia Pacific.
Flag-waving personnel of the Philippine Coast Guard welcome the arrival of Japan Coast Guard ship Akitsushima (PLH-32) and US Coast Guard ship Straton (WMSL-752) at the Manila South Harbor.
Both coast guard ships together with four others from the Philippine Coast Guard will take part in the week-long (June 1 to 8) exercise off Bataan. The exercises will include a simulation on piracy, during which the PCG personnel will demonstrate a scenario on a suspected pirate ship.
The Akitsushima is commanded by Capt. Toru Imai, the Straton by USCG Capt. Brian Krautler and the Philippines' BRP Melchora Aquino will be commanded by Capt. Antonio Sontillanosa.
Photos and video by Bullit Marquez for VERA Files