Photos courtesy of Ms. Licad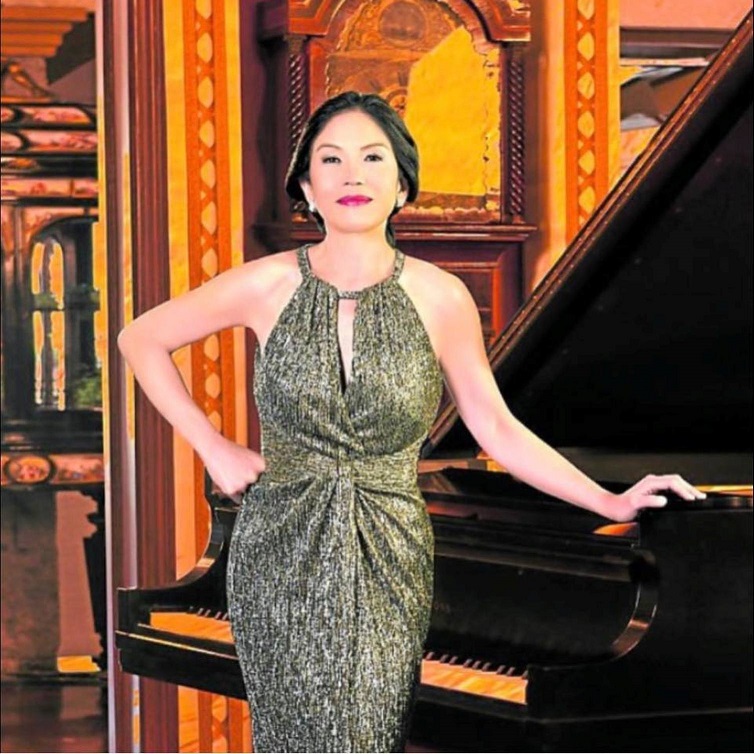 Cecile Licad is back in old musical form
Even a world-class pianist like Cecile Licad gets the blues, more so at the height of the lockdowns and quarantines resulting from COVID-19's spread in 2020. Her home base in New York City wasn't spared. Her live performances were cancelled.
These developments took a toll on her mental health. She said, "I mentioned to Pablo (Tariman, the writer and her confidant) that I was mostly depressed. I really felt that life was over.
I guess it depends on the person. I get very affected by the mood of the surroundings.
I was worried how I'd be able to survive for it was a scary time, especially in the beginning, when my son Otavio (Meneses) told me, 'If you get sick, there is not even a hospital bed for you.'"
She found it strange talking to herself. She realized that "my God, I have never stopped playing for 55 years. All of a sudden, everything halted. I couldn't think of music for a while and was just worried about practical matters like food, how to get rice, toilet paper, alcohol. I said, 'Oh well, I'll just sleep and hibernate like a bear.' I tried going to the piano every day and to start playing, but after five minutes, my hands felt frozen. So I would just put my head on the piano and meditate for an hour, then I went back to my bed and slept."
Slowly, she continued, "I thought of music again and started making goals. Ideas popped in my mind. I started practicing again, learning new music that I had never played. My obsession returned again. Pieces were being commissioned for me. I accepted new challenges. So life is coming back."
By 2021, she was being presented in concerts again, including at the Kaatsbaan Summer Festival in Tivoli, New York, where she played Rachmaninoff's Thirteen Preludes while a new ballet was premiered.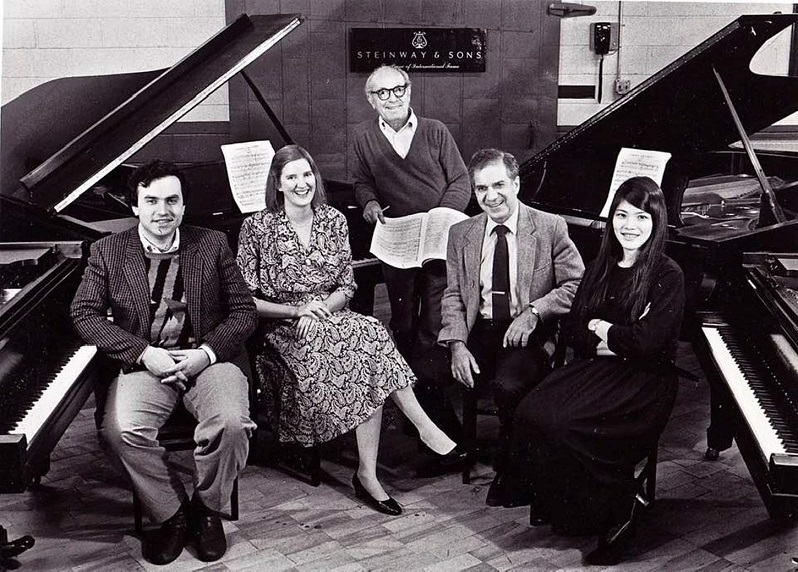 A young Licad (right) with other music greats. She identified them from left: Yefim Bronfman whom she has known since she was 16; Stephanie Brown who she met at the Marlboro Music Festival and one of the best chamber music pianists she has ever heard; conductor Alexander Schneider with whom she performed Bach's Brandenburg No. 5 when she was 13 and who is considered a musicians' guru of all gurus; and Claude Frank, a student of the great Arthur Schnabel and who she considers a big influence on, and an inspiration to, many pianists, Frank was present at her rehearsal for her debut with Zubin Mehta when she was 19 to give her moral support.
Asked what the experience was like playing outdoors and having a troupe of ballerinas dancing not too far from her while maintaining her concentration, Licad answered, "I was totally exhilarated by the idea of having these Rach preludes performed with dancers even if I had little time to learn them. I think I only had two and a half weeks to learn six preludes. Fortunately, two of them I had already played in the past. When we did our first rehearsal, I thought I would have to adjust my way of playing towards the dancers, but I ended up playing the way I instinctively feel the music and they just danced very freely with it."
She added, "Obviously, they were all incredible dancers, It felt so natural. The choreographer told me to play the way I wanted. I had never experienced anything quite like it. It was such a colorful experience. As I watched their bodies react to every nuance of the music, it was quite something. I got real goose bumps watching them rehearse."
During the first scheduled performance, it rained. Pianist, dancers and audience had to move inside a hall that had a small old Steinway. Someone told her after the performance how her mother used to say when she was a little girl that Horowitz could make any piano sound good. The same audience member said she was thrilled to hear Licad make that old piano come alive and added. "Now I realize what my mom was talking about. You are just like Horowitz!"
That audience member, Licad said, was the director of Steinway & Sons, the piano company that provided the nine-foot concert grand for her to play outdoors. Licad told her how sorry she was that "we weren't able to use it for the first night, but she told me, she was even more impressed how I actually made that old piano reverberate."
The pianist told the woman, "I am used to performing in the Philippines under any situation, including small pianos that I call embryo pianos, a fire breaking out after a performance, storms, you name it. Anyway, the next night was beautiful but in a different sense. You were breathing fresh air and were surrounded by nature. In the end, I just knew how to stay focused in any situation. That's what I am good at. It never fails when I use my gut instinct. If I like it, then everything just flows. They timed the show in such a way that when we finished, the sun was going down. I remember that people even saw a deer when I played my last chord."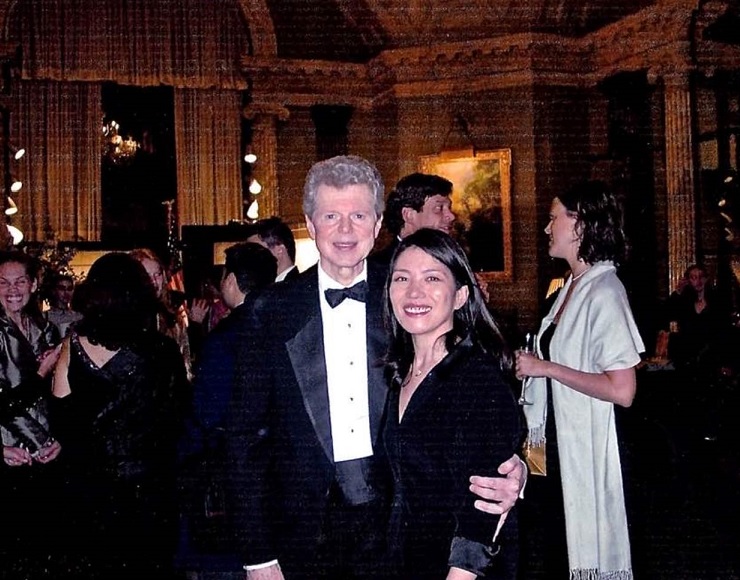 With another piano legend, Van Cliburn
For her Feb. 22 virtual concert at 5 p.m. Philippine time, Licad lined up the following pieces in her program: Beethoven's Moonlight Sonata, Barber's Souvenirs Op. 28, Rachmaninoff's Four Preludes, Chopin's Scherzo No. 2 in B Flat Minor, Op. 31and Ballade No. 1 in G Minor, and Buencamino's My Soul's Lament. She will be filmed live from the LOTOS Club in New York where she will use the house piano, a Steinway B. She assured, "It will have a cozy atmosphere like playing in a living room privately for you."
Those who follow her in Facebook or Instagram know that the pianist is a certified foodie. Of this she said, "I don't cook often, but when I crave something, I go get the ingredients. Recently I have been eating a lot of pork feet (paksiw na pata). I have always loved especially sour and spicy food since I was a child, I like having suka, patis and sili. I also like the not so normal cuts like intestines, tripe, tongue."
She revealed that she only ate "once a day so I look forward to my dinner. I also cook using Instapot—it's a pressure cooker—and I love making congee with crab meat, chicken thigh, fried garlic of course, scallions, lemon and patis."
This coming concert, presented by Megaworld and Rustan's, seeks to benefit the Philippine Philharmonic Orchestra Society, Inc. Ticket price is at P1,500. For inquiries, call or text tel. no. 0917-5708301.#