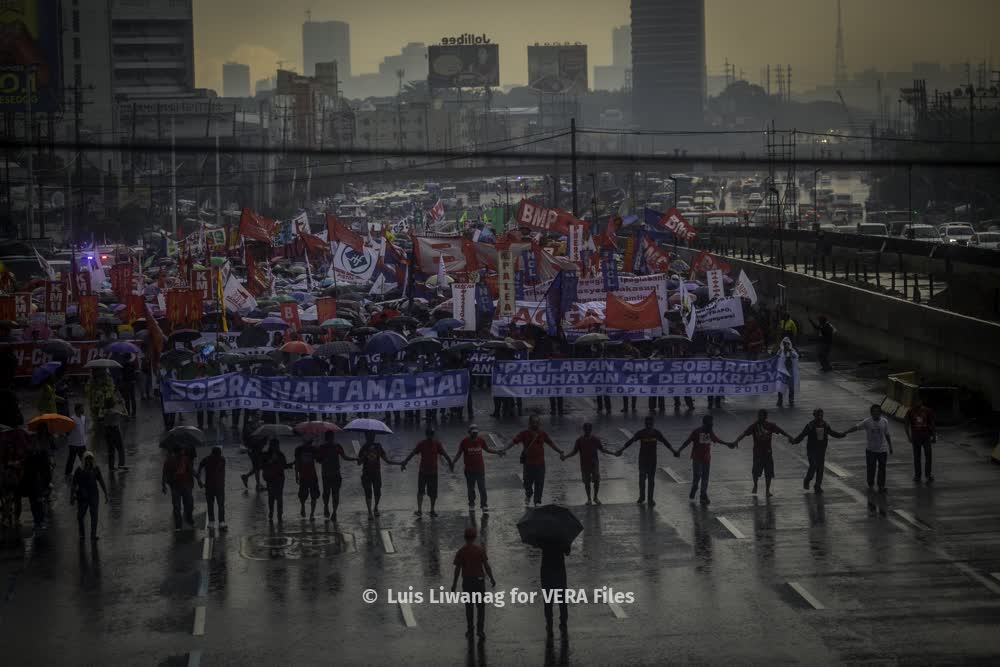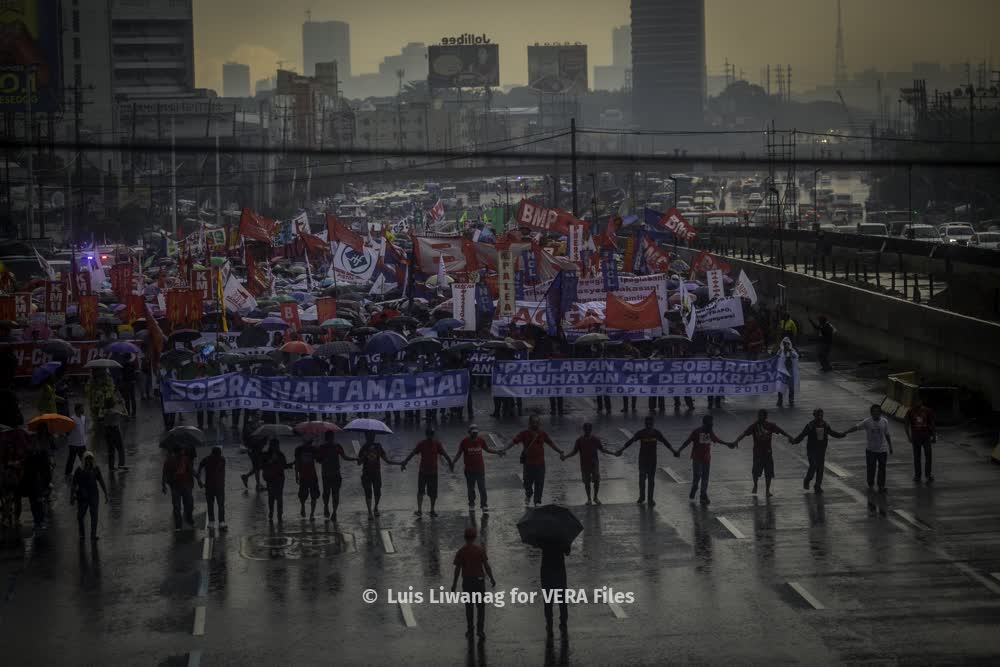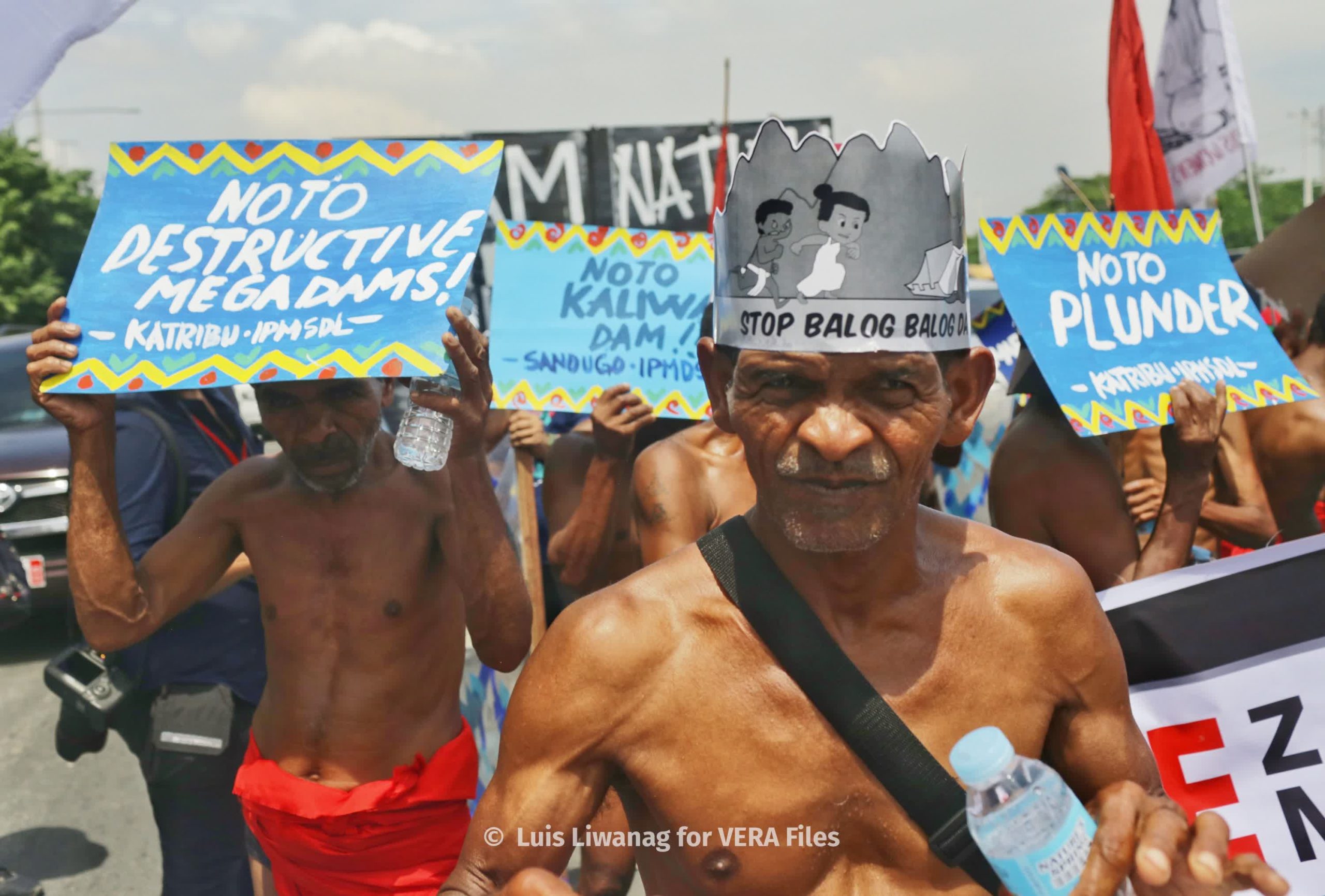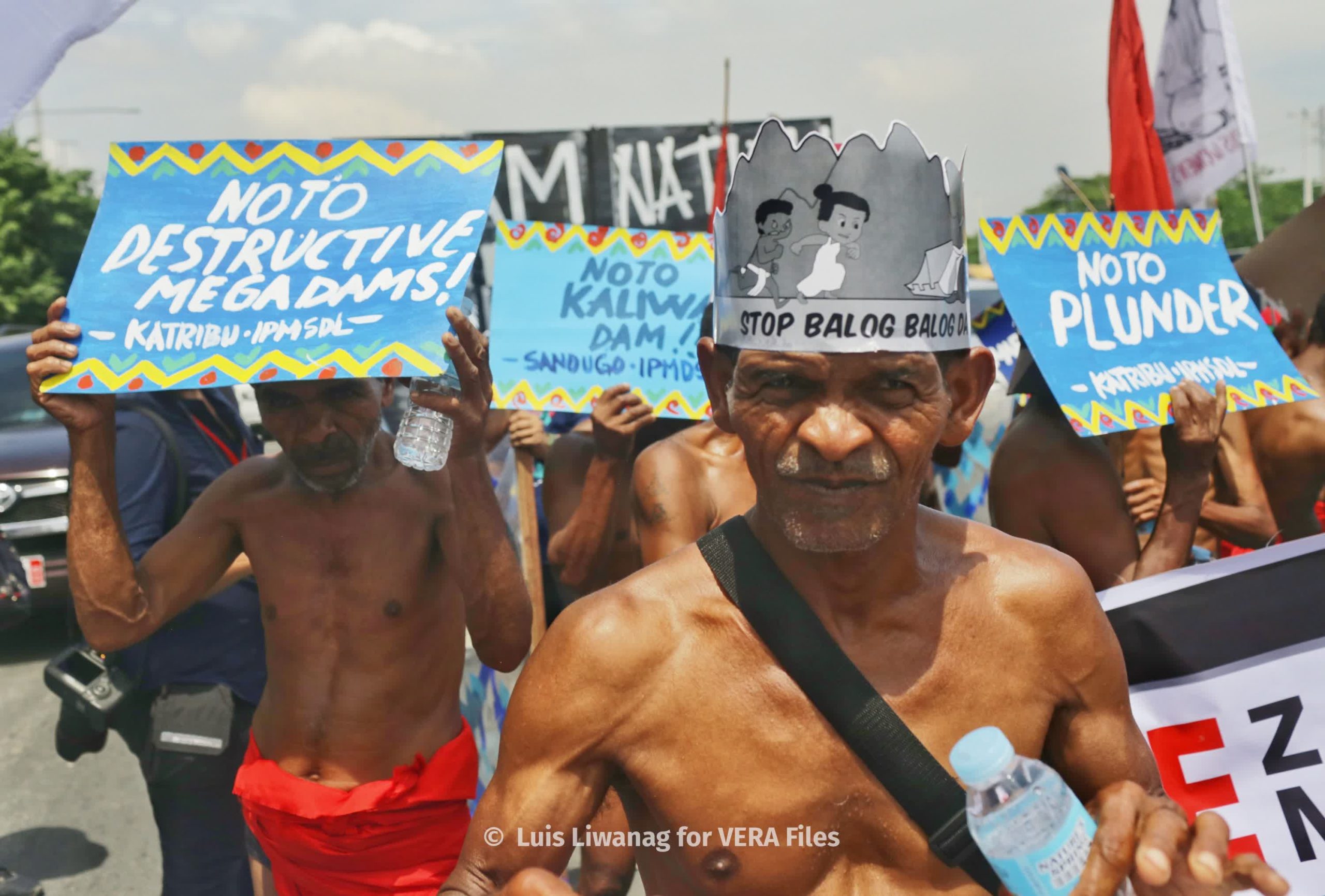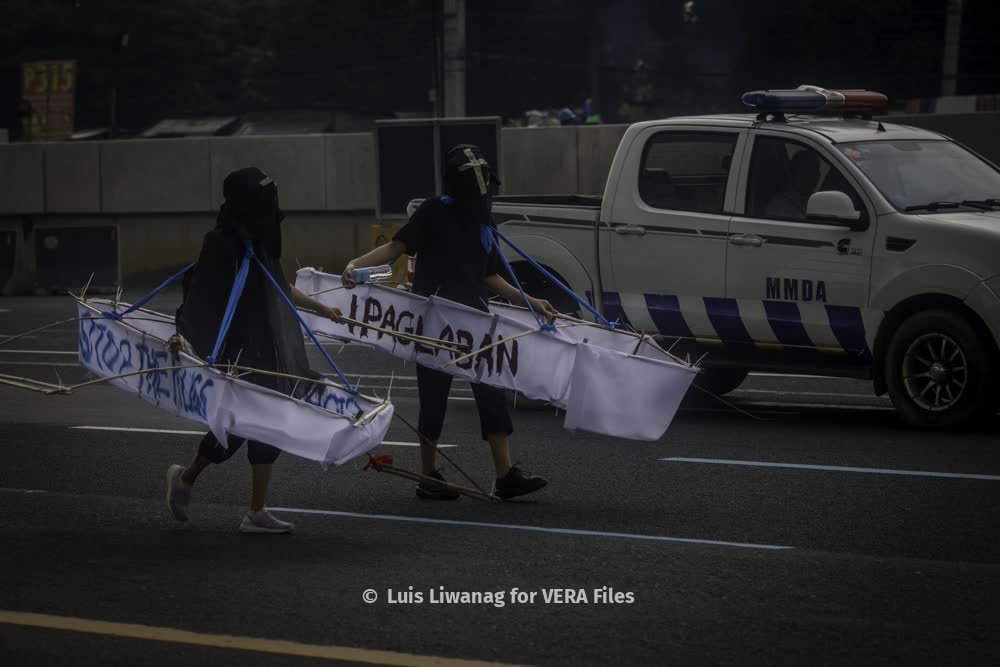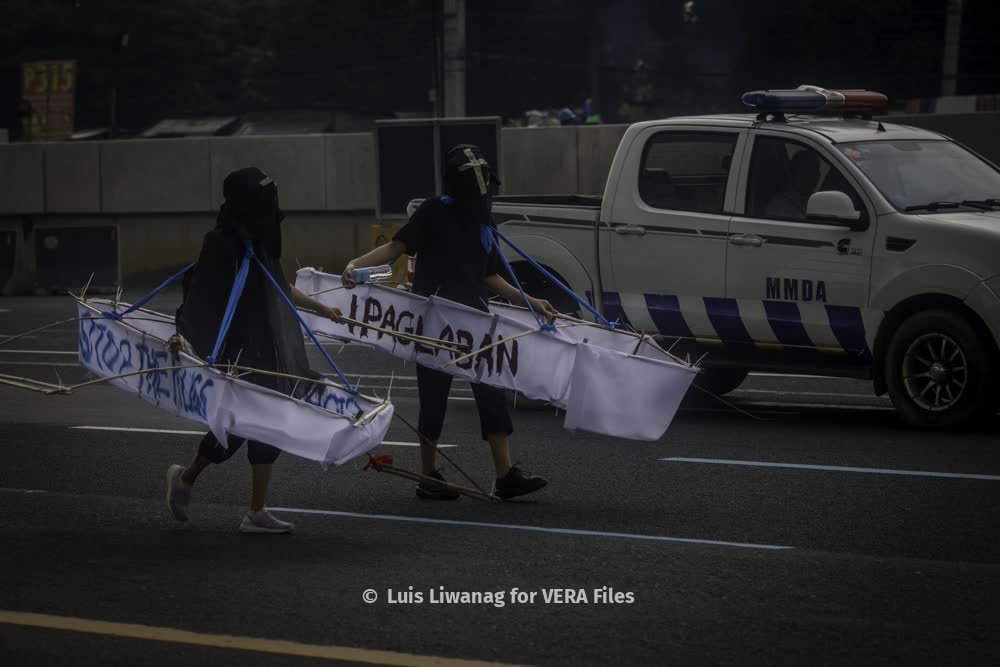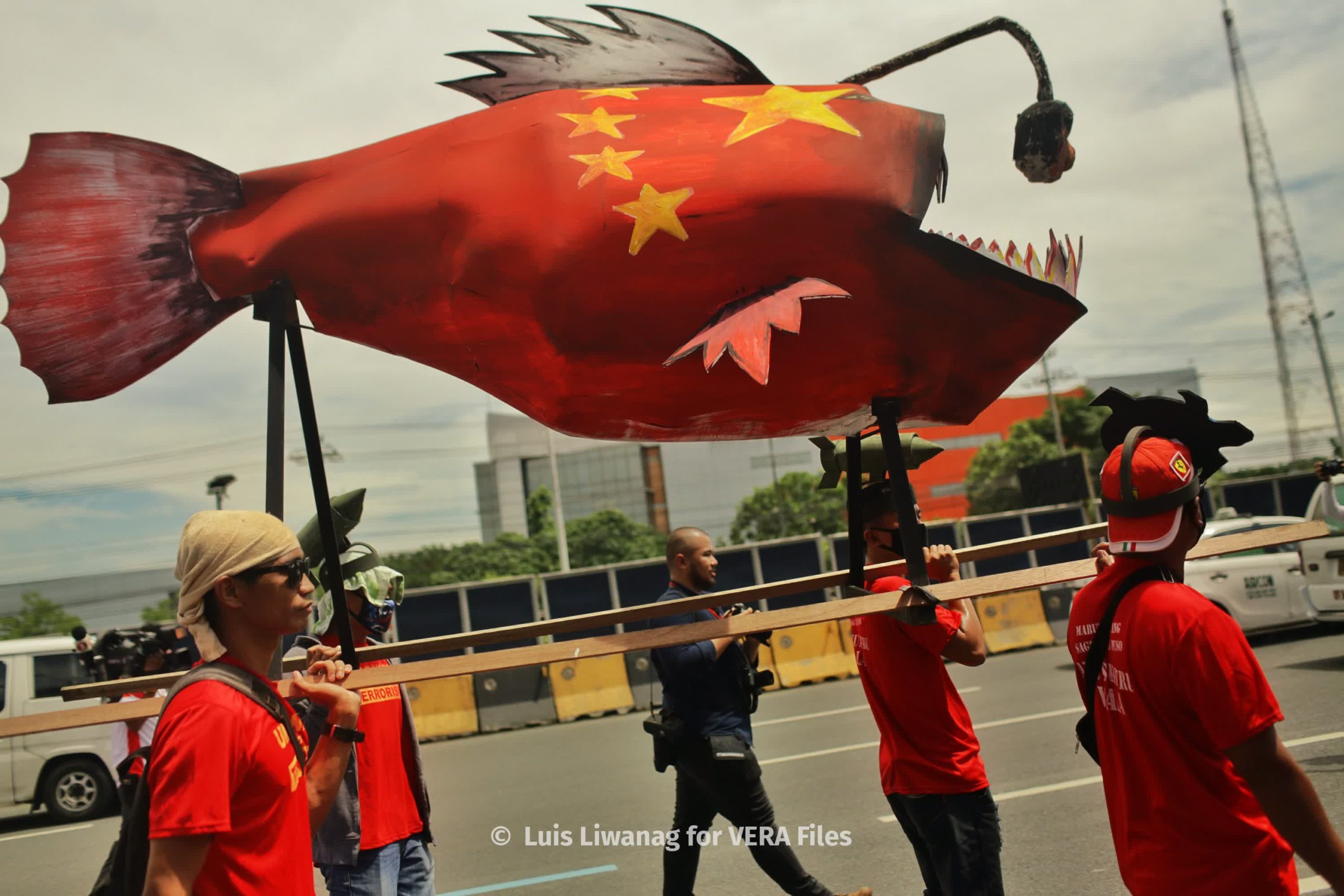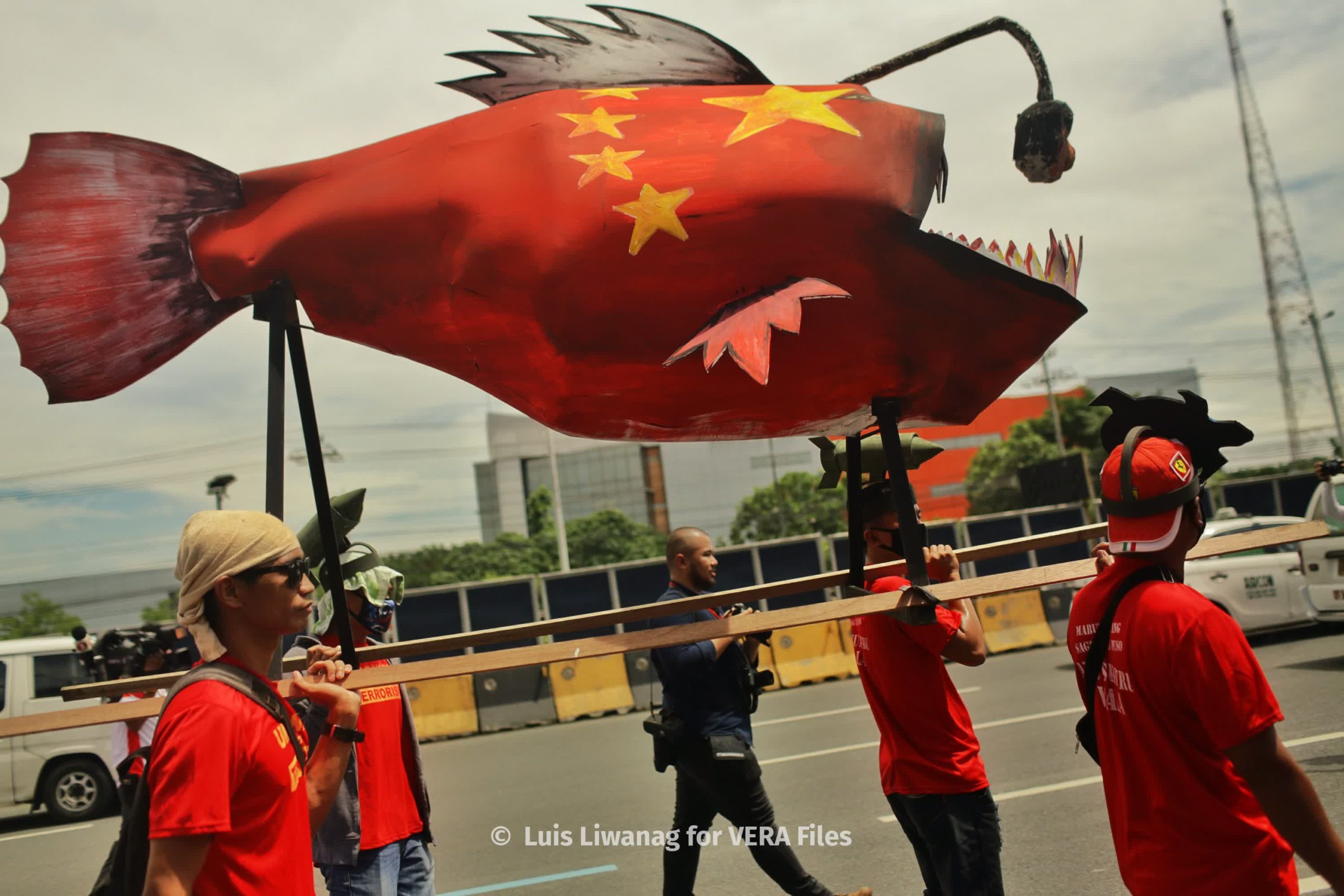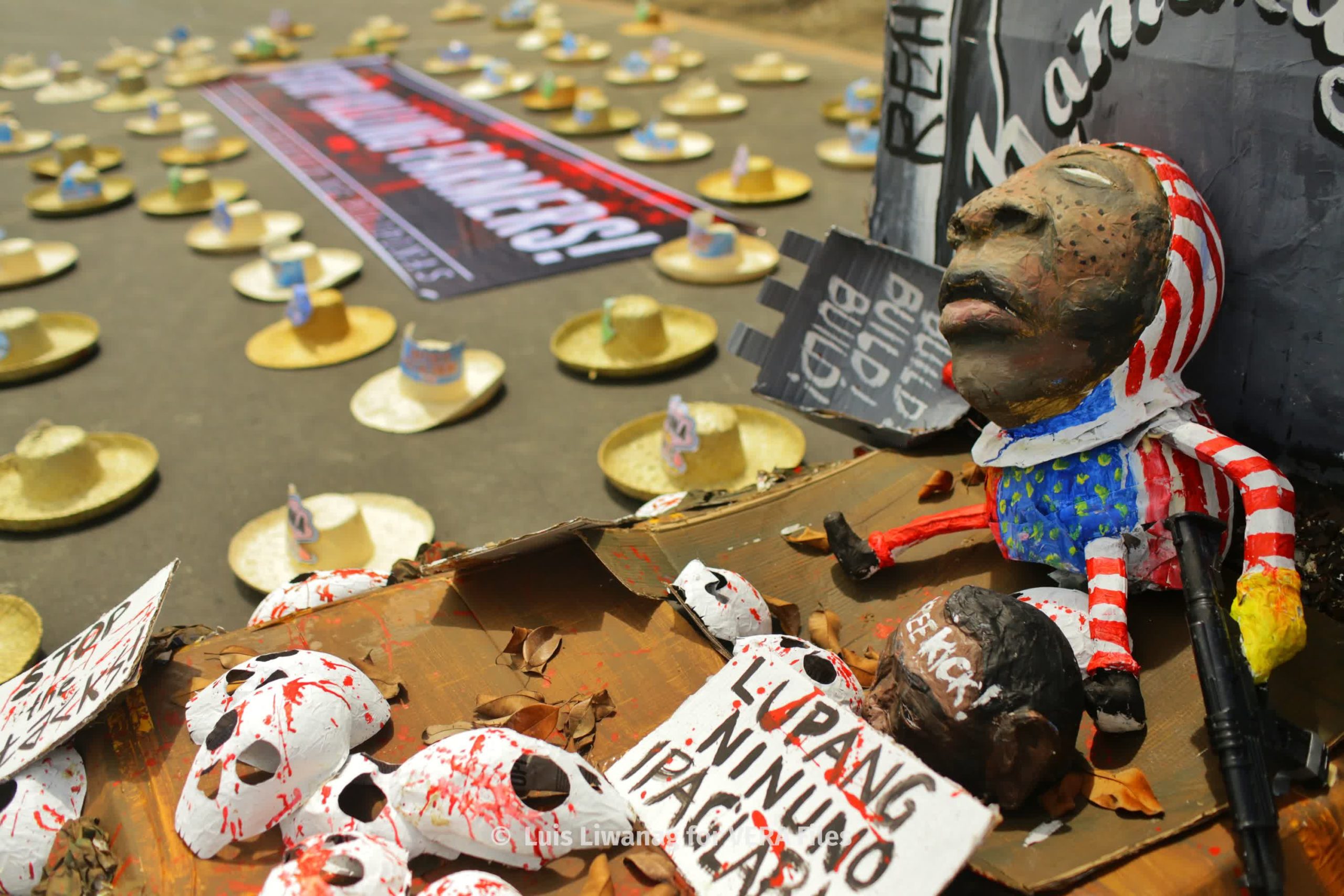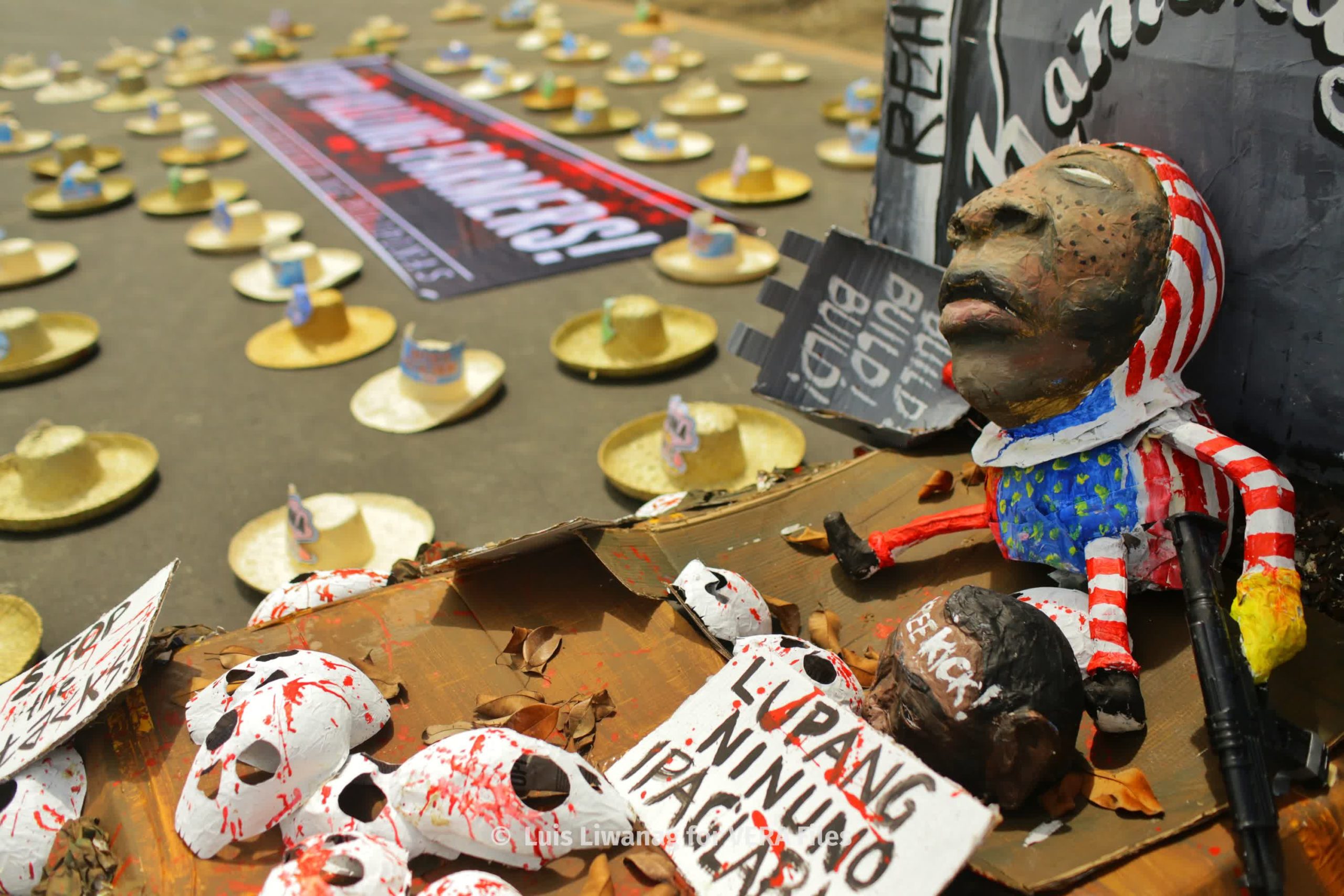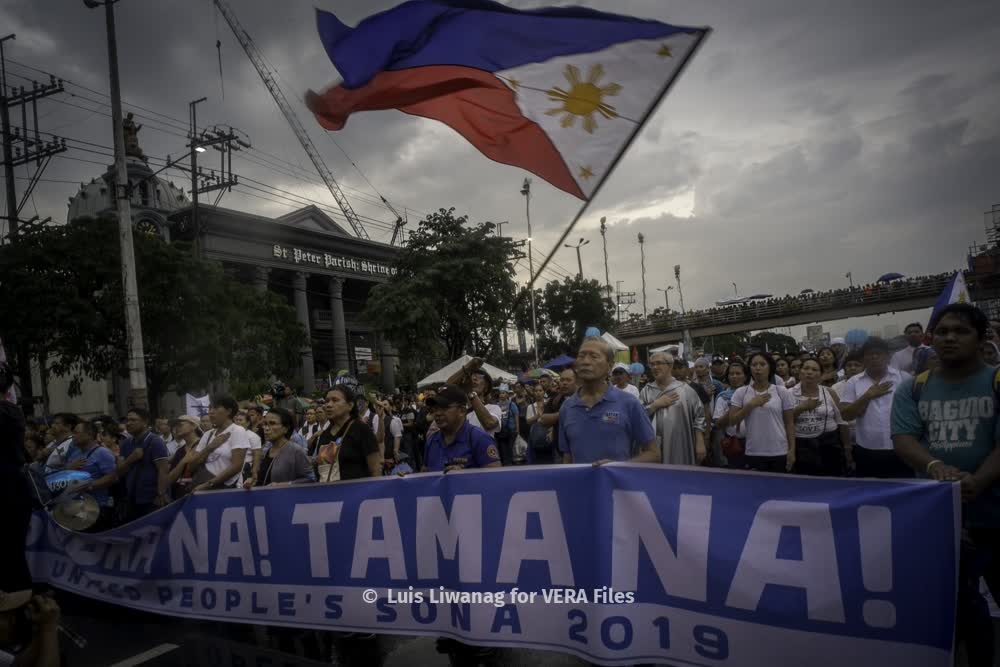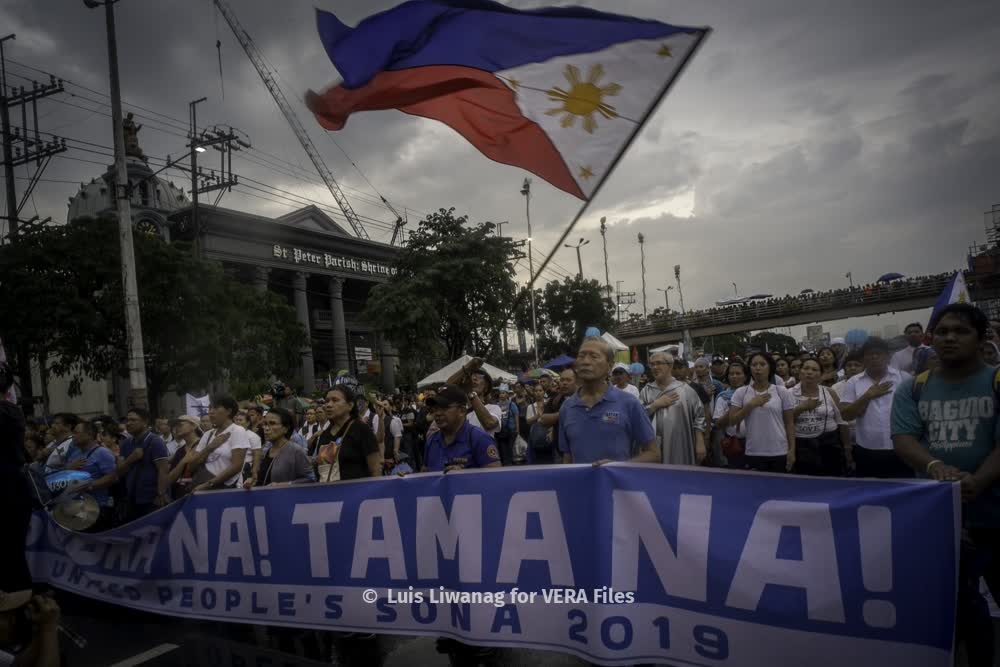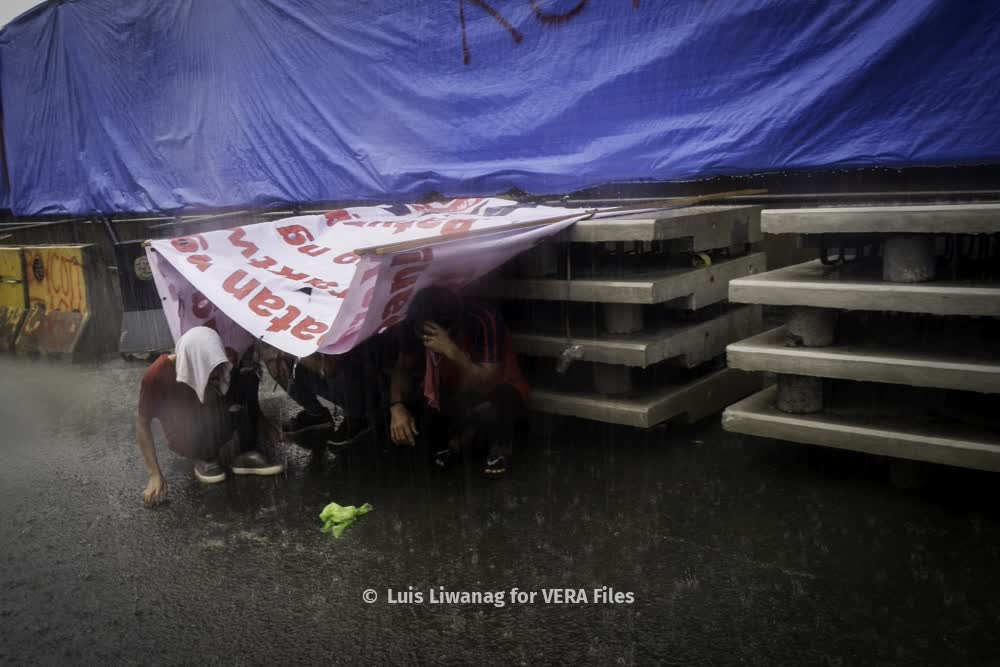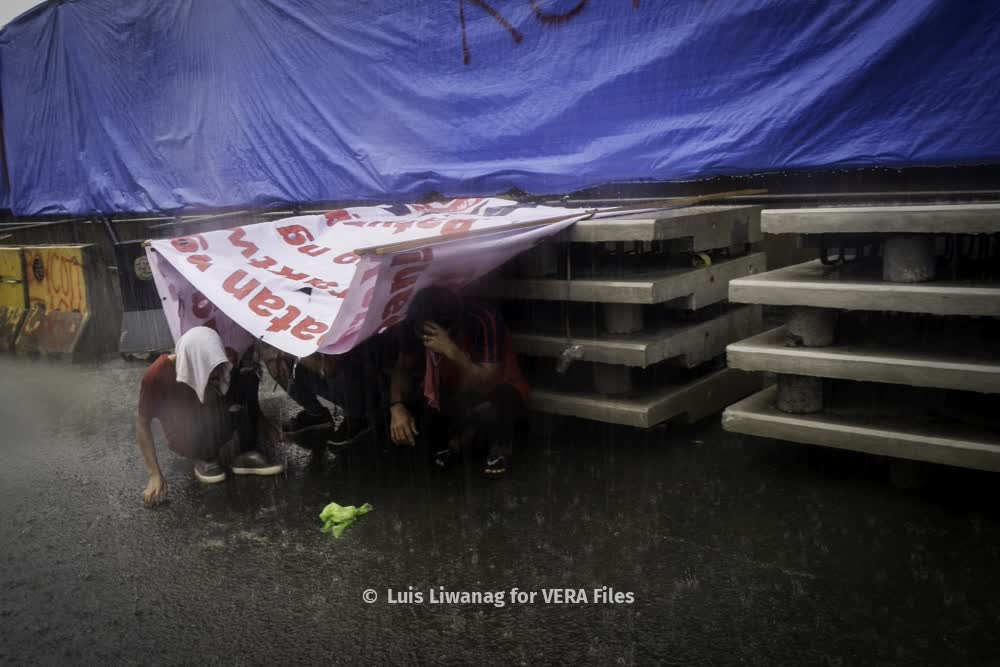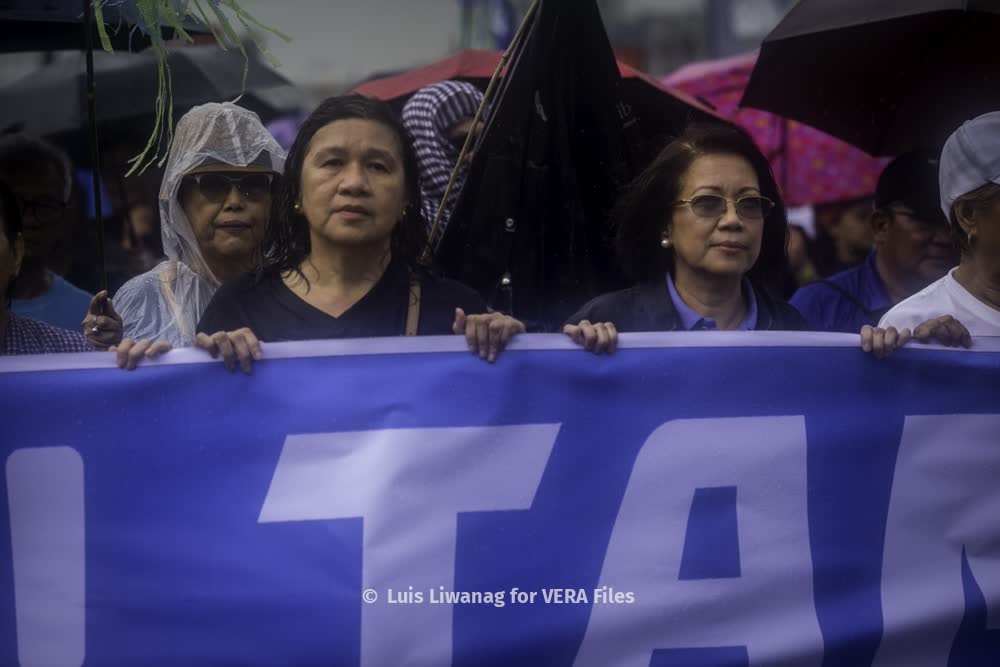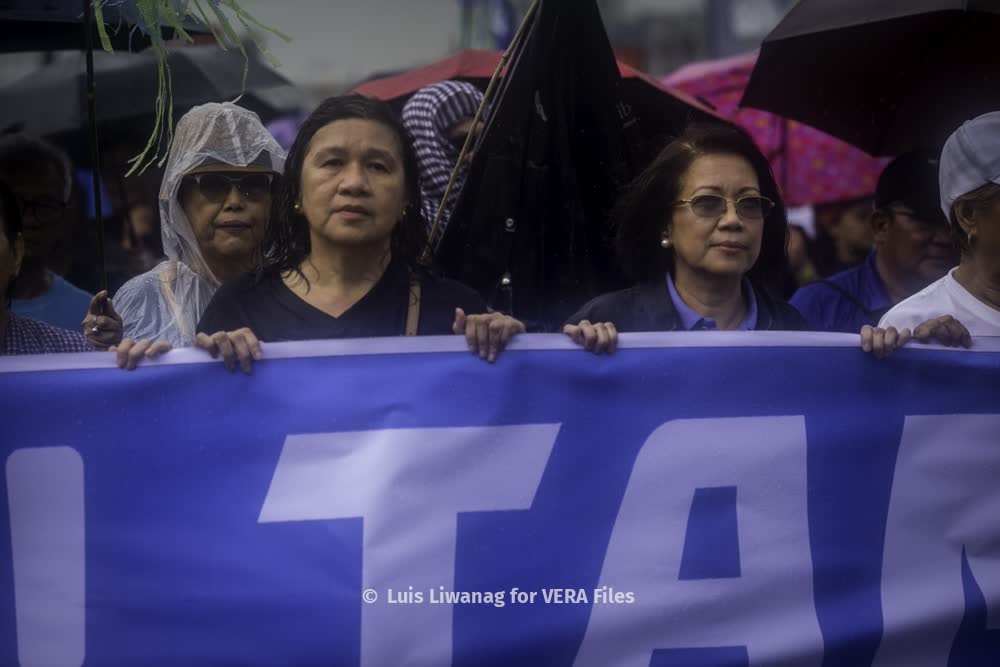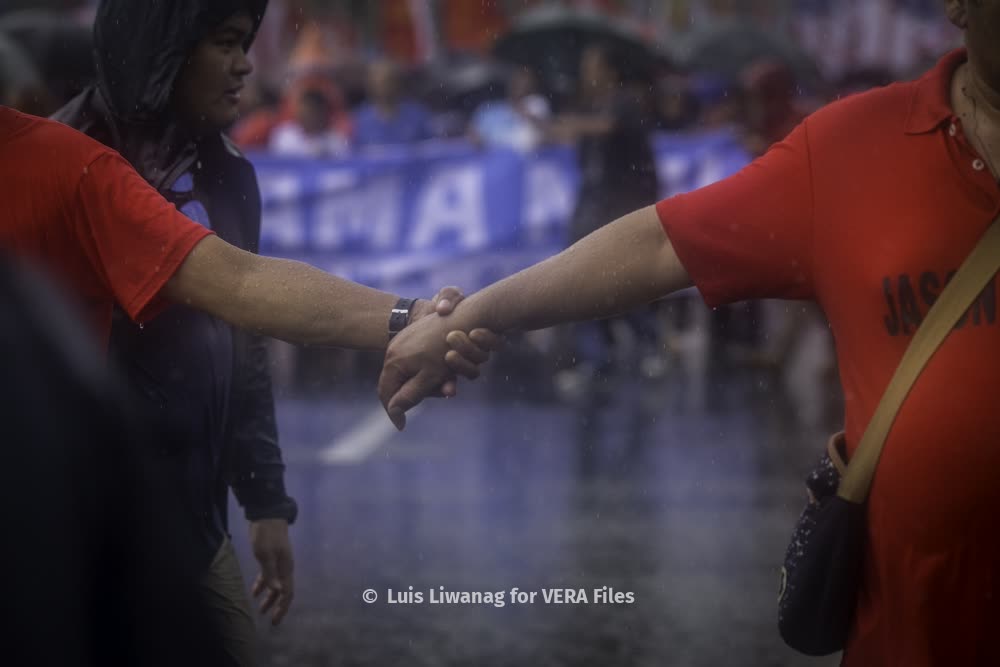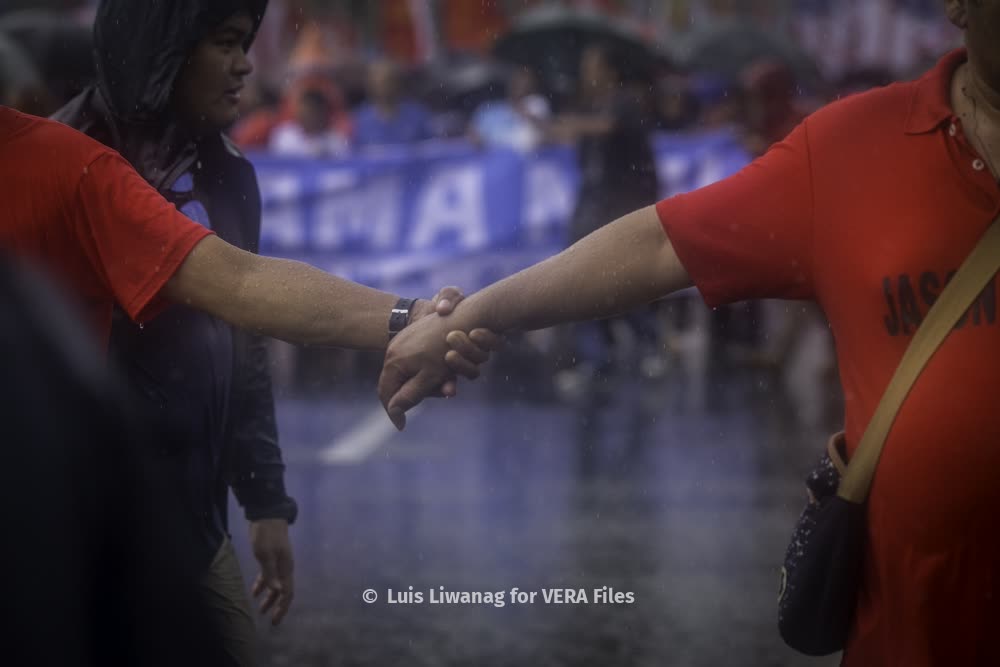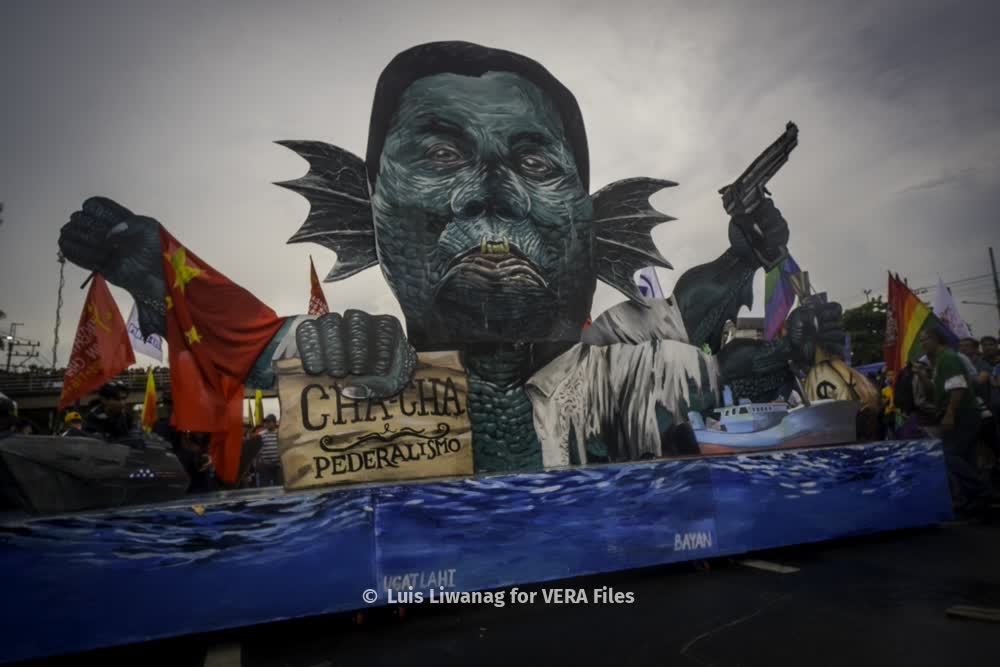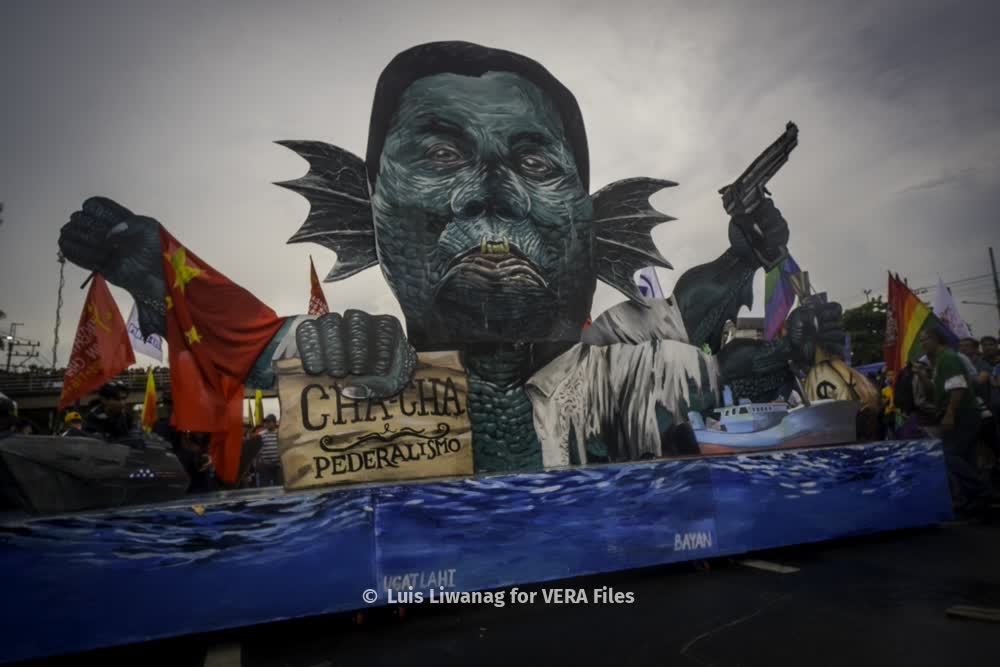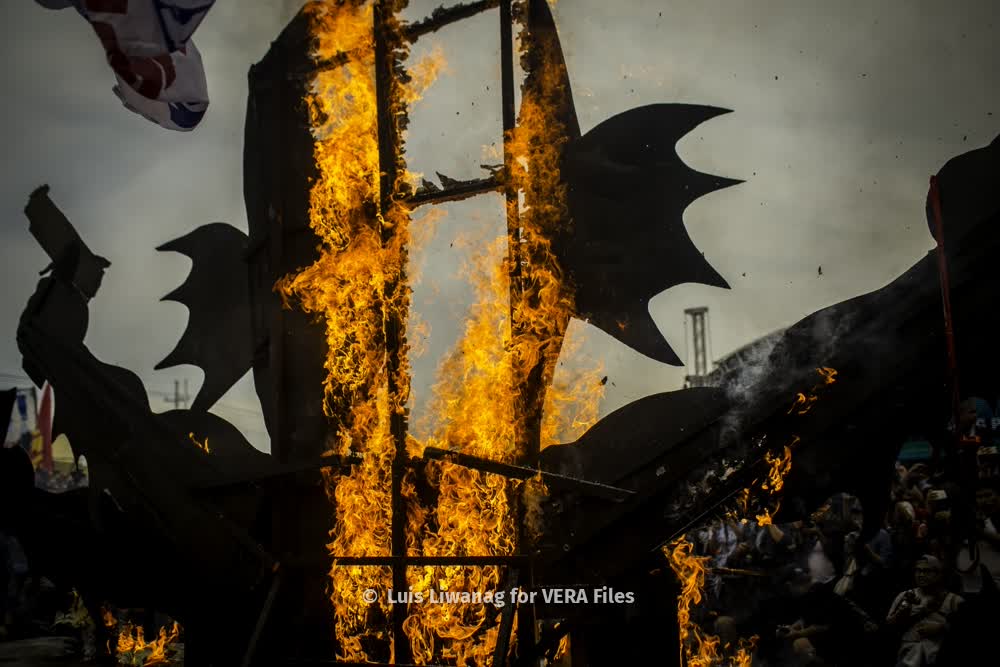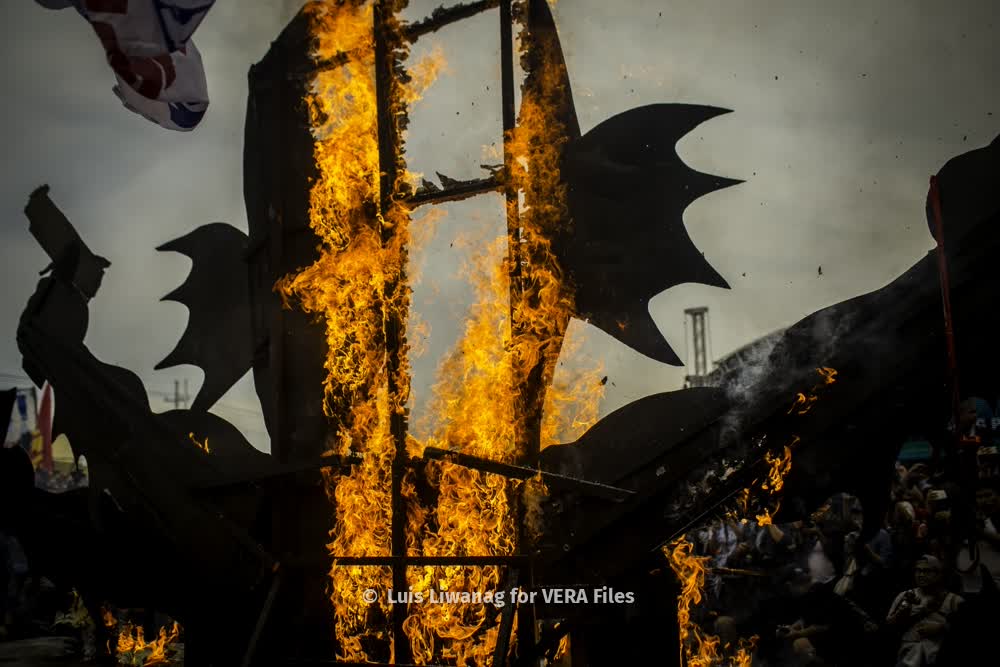 SONA_2019_-1_marchers_hold_hands
SONA_2019_-2_Katribu_and_Sandugo
Indigenous people were among the sectors in the protest in the 2019 SONA
SONA_2019_-3_Stop_the_Killings
SONA_2019_-4_China_flag_angler_fish
The Chinese flag presented as an angler fish in its predatorial mode
SONA_2019_-5_Lupang_Ninuno
SONA_2019_-7_Protesters_hide_from_rain
SONA_2019_-8_Liza_Masa_and_Sereno
Former Chief Justice Lourdes Sereno and former Gabriela party-list representative Liza Masa were among familiar faces in the protest.
SONA_2019_-9_impeach_Duterte
SONA_2019_-11_effigy
President Duterte featured as a 'siyokoy' or a mythological creature known for guarding large bodies of water, except he is holding the Chinese flag supposedly to symbolize his allegiance to the country.
SONA_2019_-12_Burning_effigy
The siyokoy effigy being burnt
Rain didn't stop thousands from lambasting the Duterte government's disregard of human rights in its war against drugs and its docility to China.
The protesters' passion was matched by their creativity shown in their placards and other protest paraphernalia.
Among those spotted in the rally were former Chief Justice Lourdes Sereno, former Gabriela party-list representative Liza Masa, marching with farmers, fisherfolk, indigenous people, students, and families of extra-judicial killings.