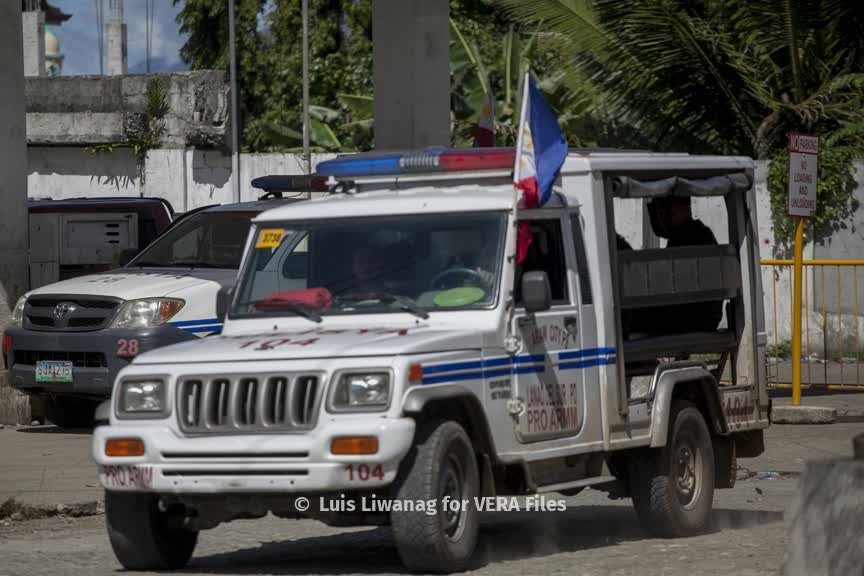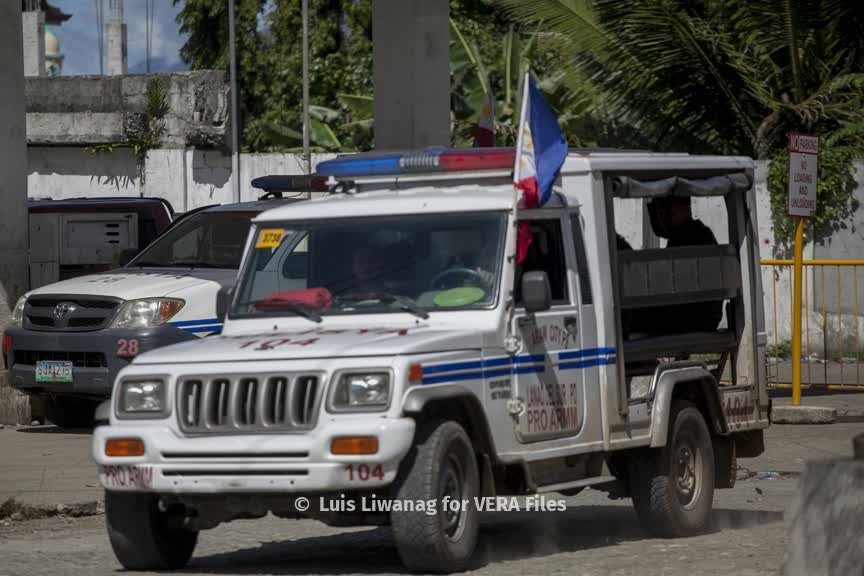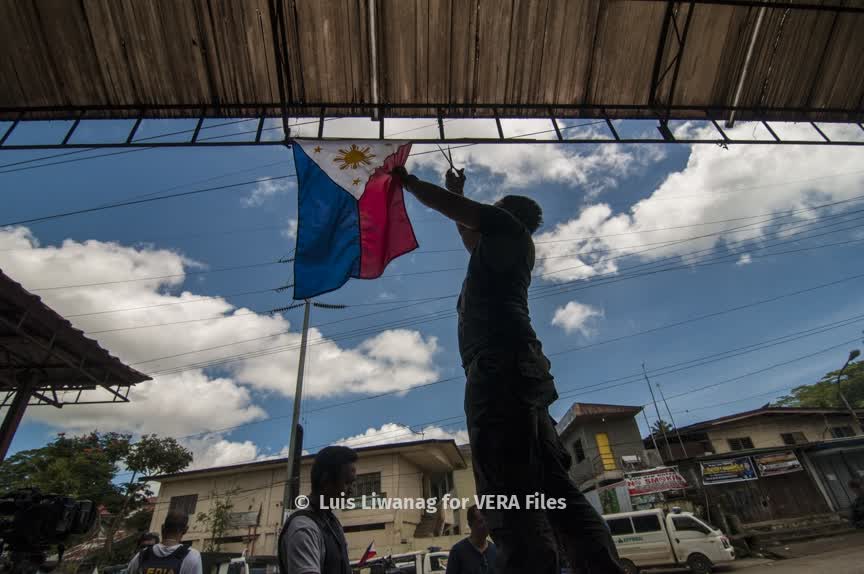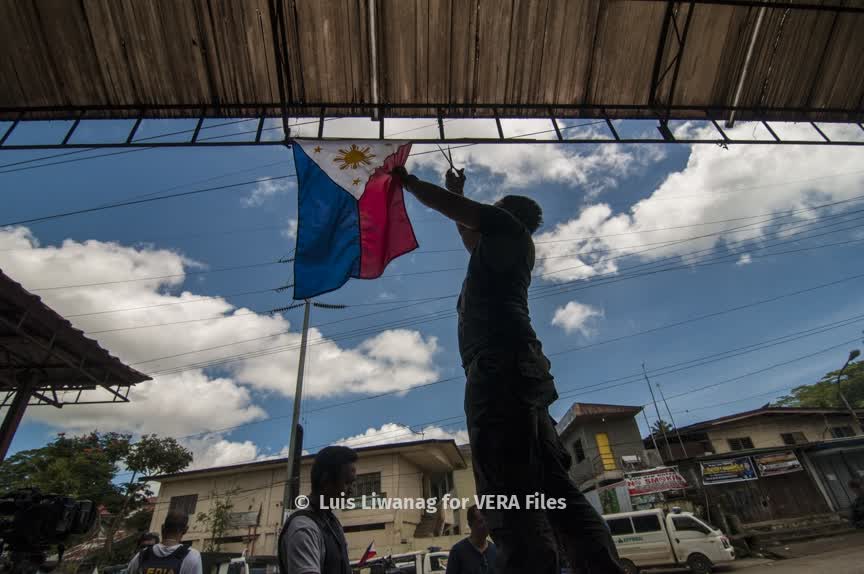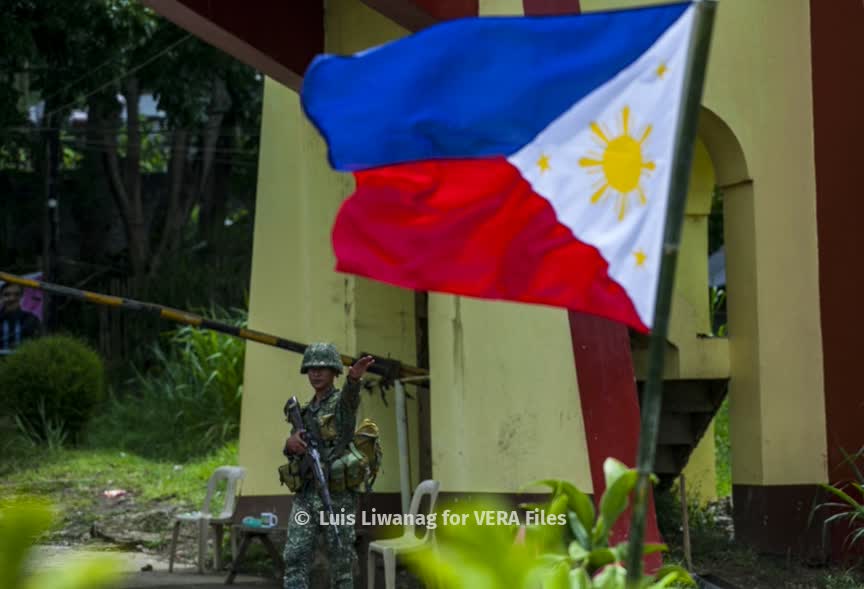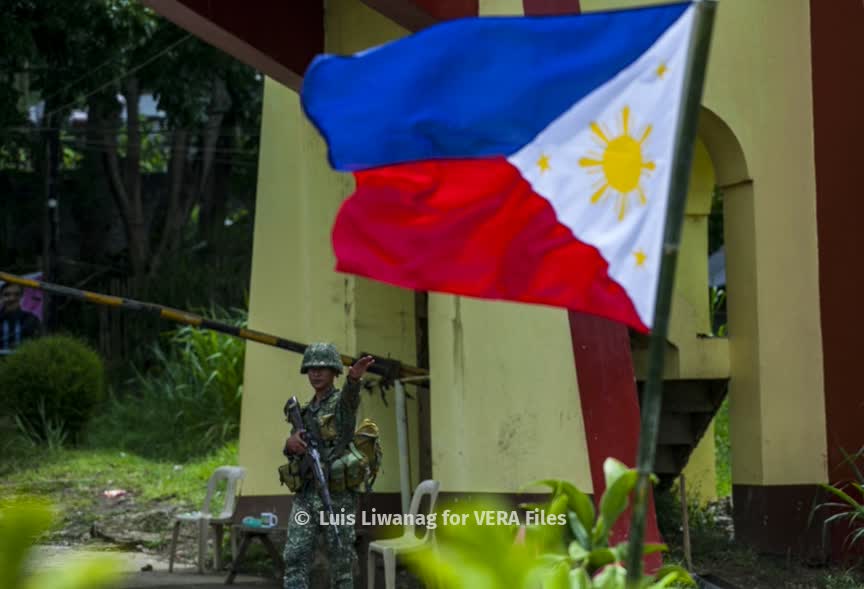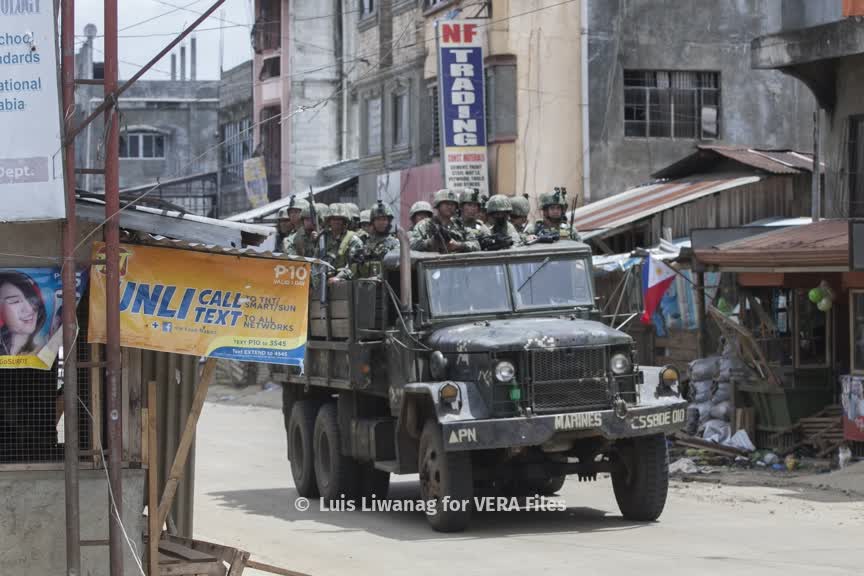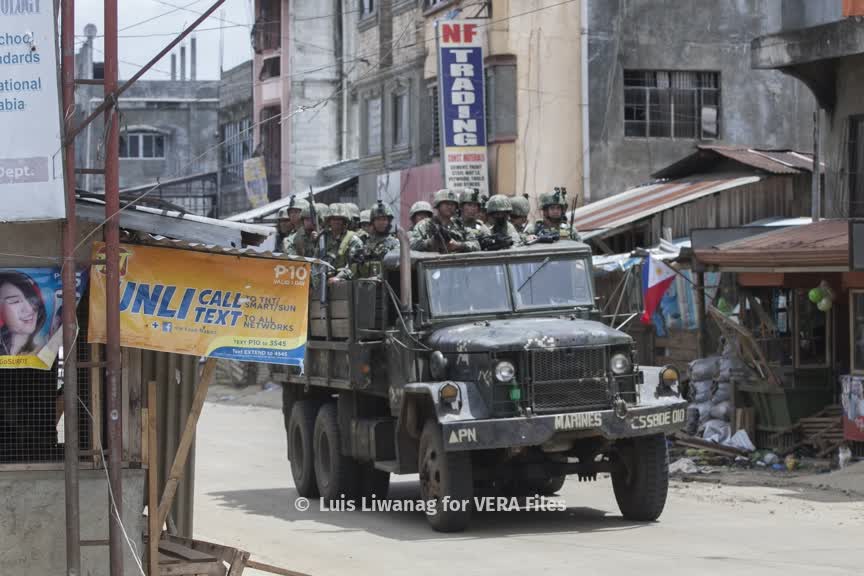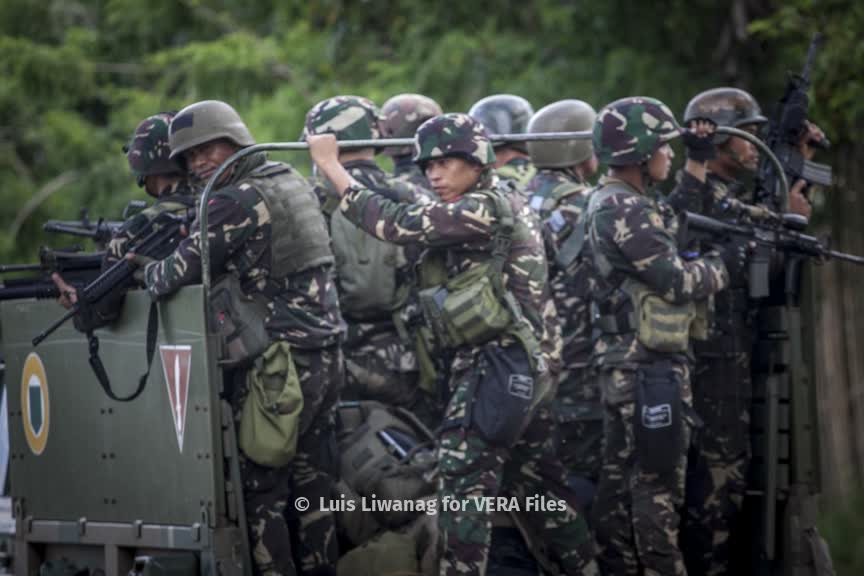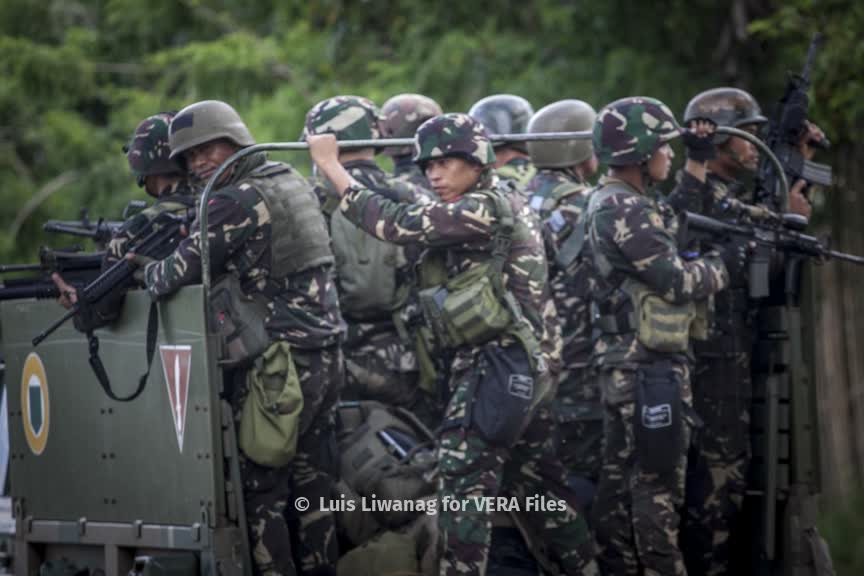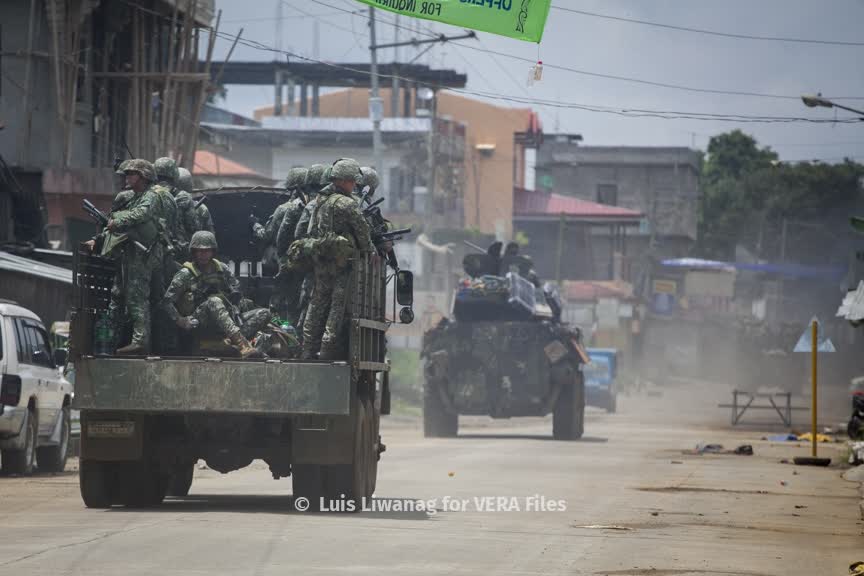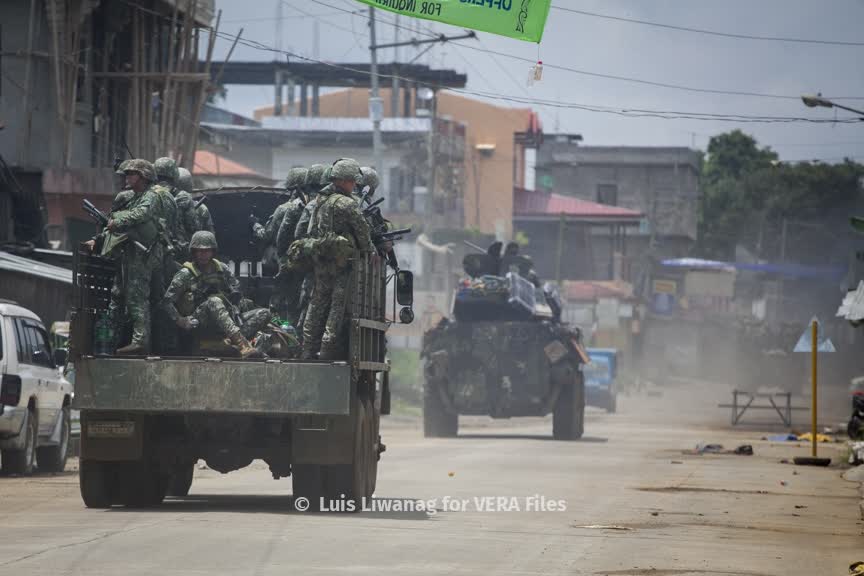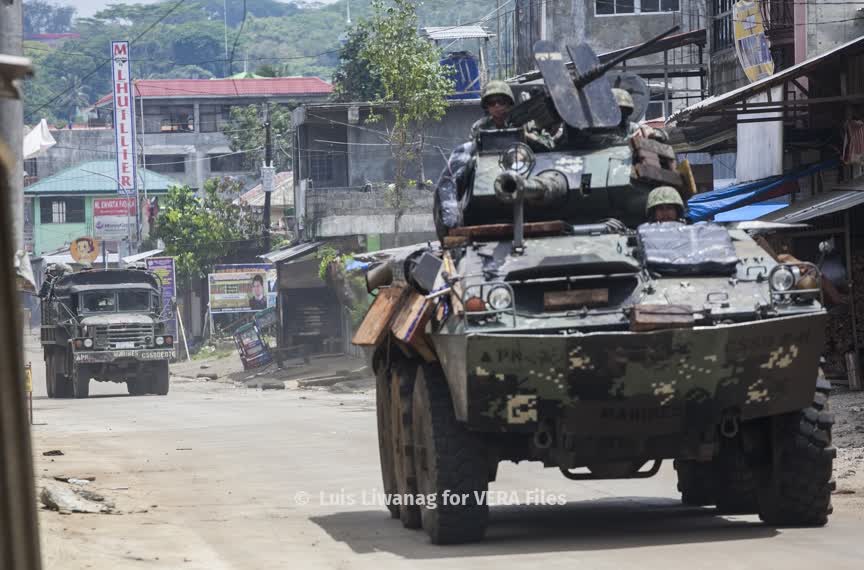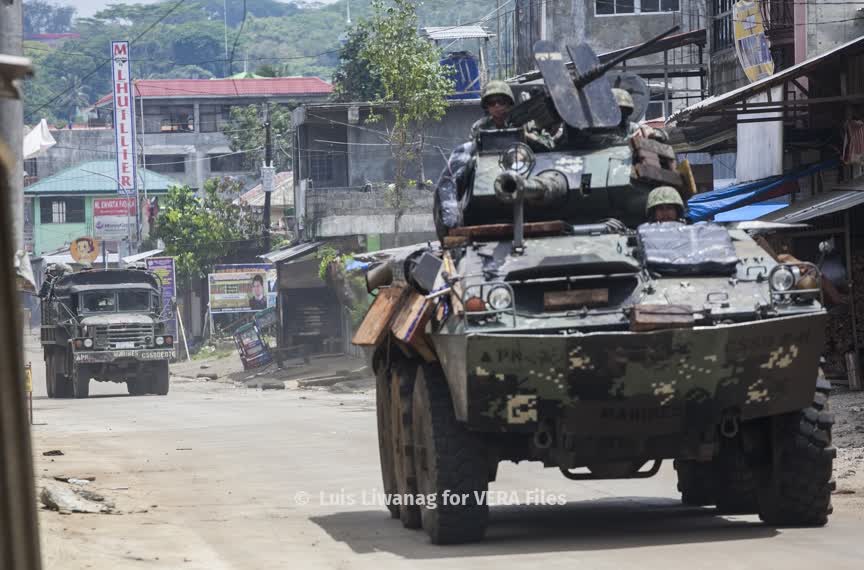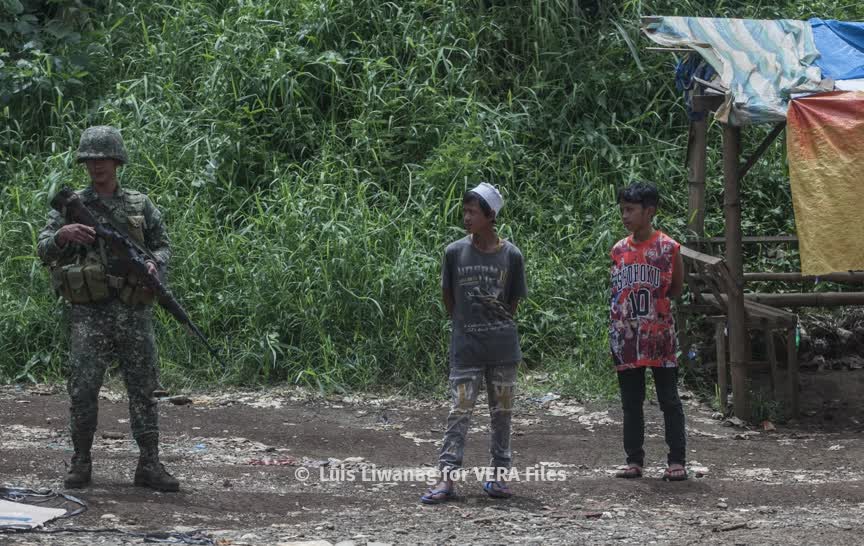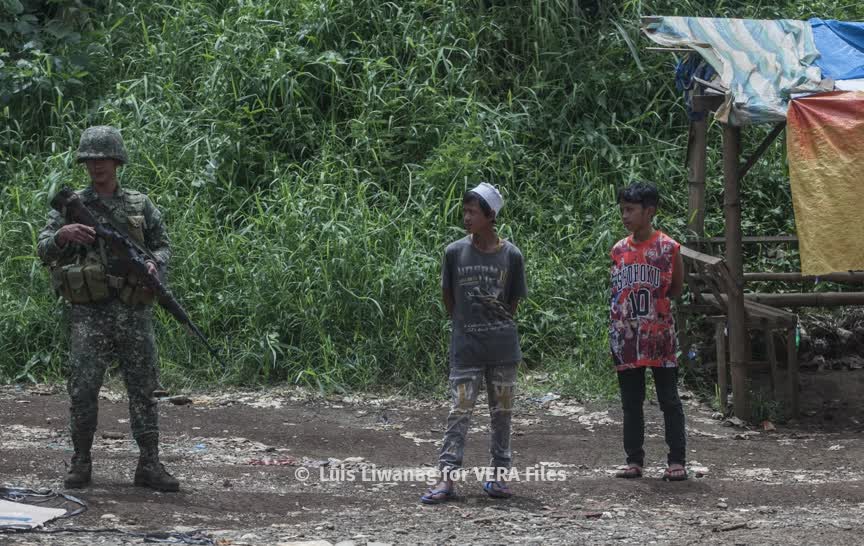 verafiles_independence_luisliwanag001
A police jeep patrols the embattled city of Marawi during the Independence Day celebration. Clashes between government forces and Maute militants continue for the 22nd day.
verafiles_independence_luisliwanag002
A policeman hangs a Philippine flag during Independence Day celebration.
verafiles_independence_luisliwanag006
A Philippine flag flutters with the wind in front of a gate leading to the Mindanao State University (MSU) grounds.
verafiles_independence_luisliwanag007
A Philippine flag is seen hanging from a residential area to symbolize the Independence Day celebrations.
verafiles_independence_luisliwanag008
The local government, with the military, has vowed to reclaim the city hall and hoist the flag.
verafiles_independence_luisliwanag010
A convoy of Philippine Marines passes through a deserted street in Marawi.
verafiles_independence_luisliwanag013
A convoy of Philippine Marines passes through a deserted street in Marawi.
verafiles_independence_luisliwanag014
A Philippine marine soldier guards an outpost at the Mindanao State University (MSU) in Marawi City.
There is no overstating the emotional boost of the raising of the Philippine flag in devastated Marawi City on June 12, Philippine Independence.
It was Day 21 of the war between government forces and Islamic militants. Mindanews update put the death toll as of June 11 at 270 – 58 of them soldiers, 21 civilians and 191 terrorists.
More than 250,638 have been displaced, most of them are in overcrowded evacuation centres. Some one thousand persons are still trapped in the war-torn city.
Punctuated by the sounds of war, these words of the Pambansang Awit could not have been more urgent and meaningful:
Ang kislap ng watawat mo'y
Tagumpay na nagniningning,
Ang bituin at araw niya
Kailan pa ma'y di magdidilim.
Lupa ng araw, ng luwalhati't pagsinta,
Buhay ay langit sa piling mo;
Aming ligaya, na pag may mang-aapi
Ang mamatay ng dahil sa iyo.
Photojournalist Luis Liwanag captures the pride, bravery, tension and emotions in Marawi on Independence Day as military forces continue to fight for the full liberation of the city.