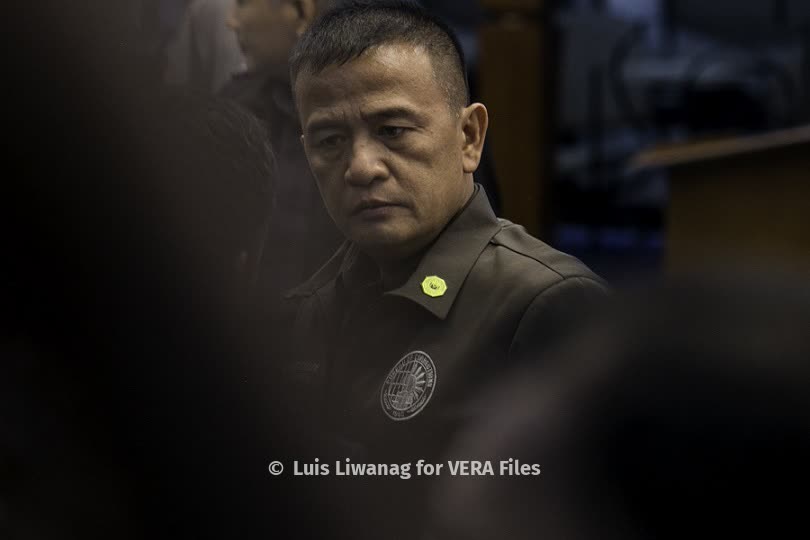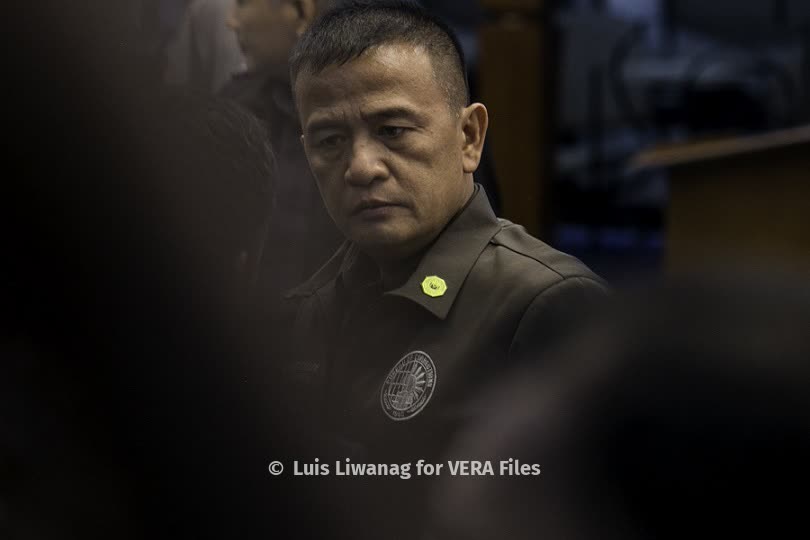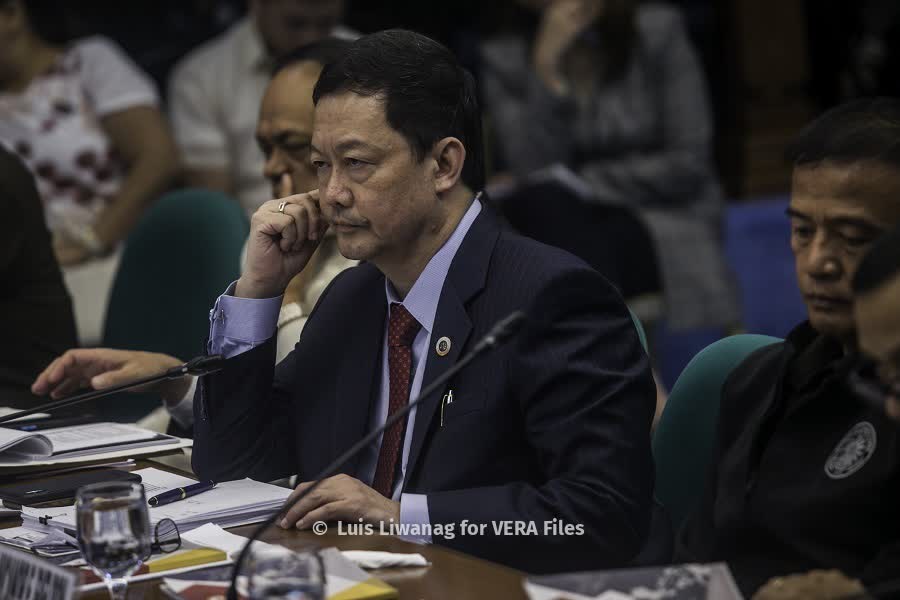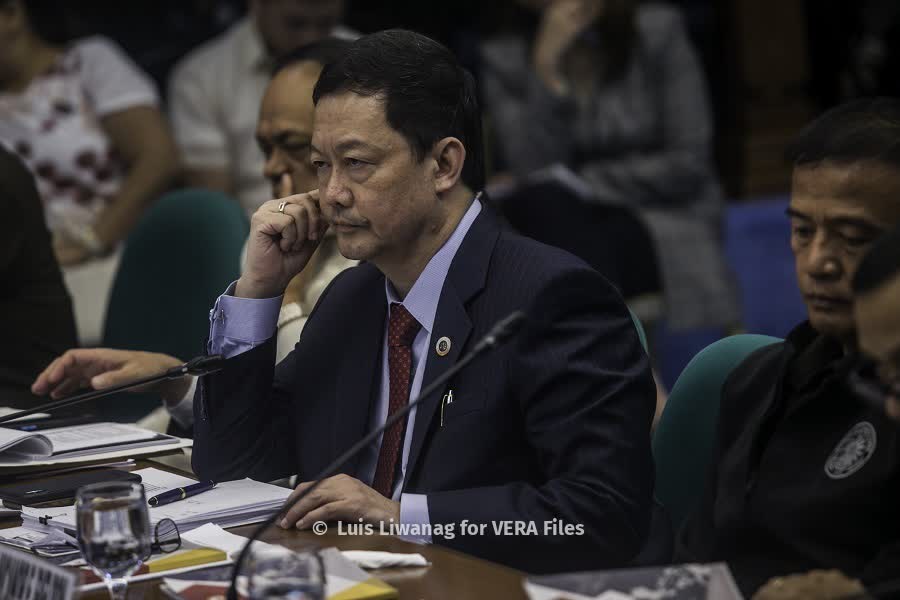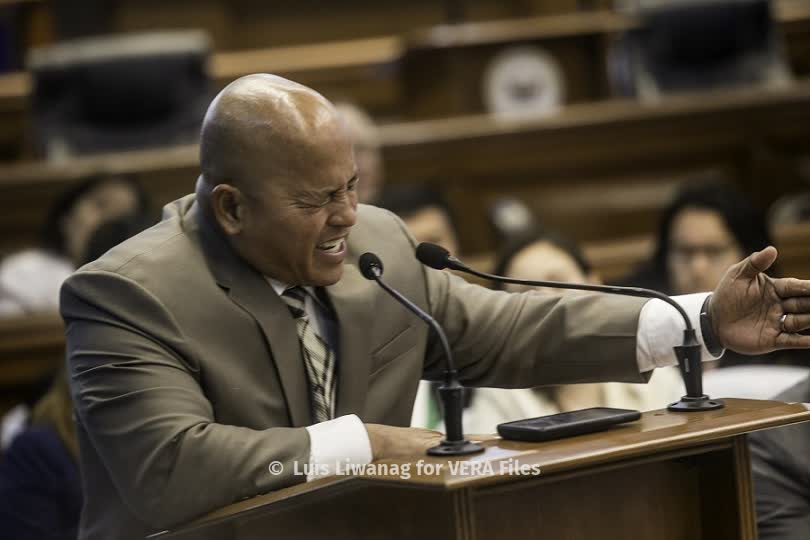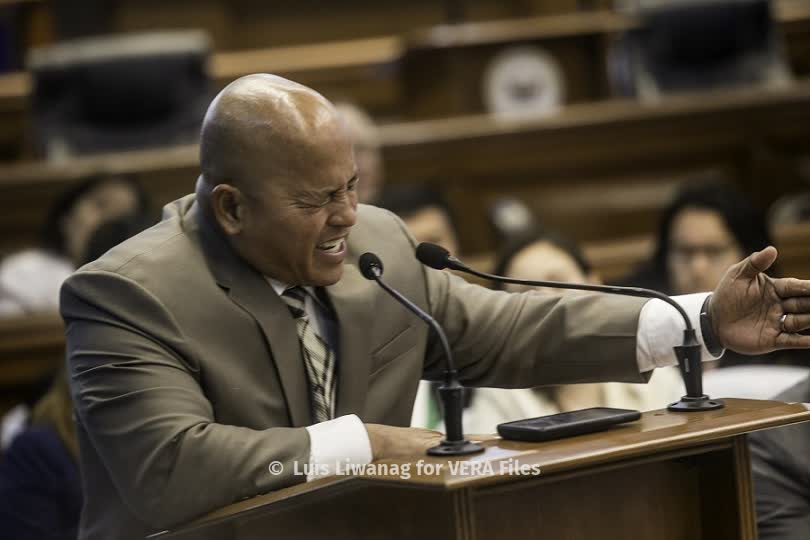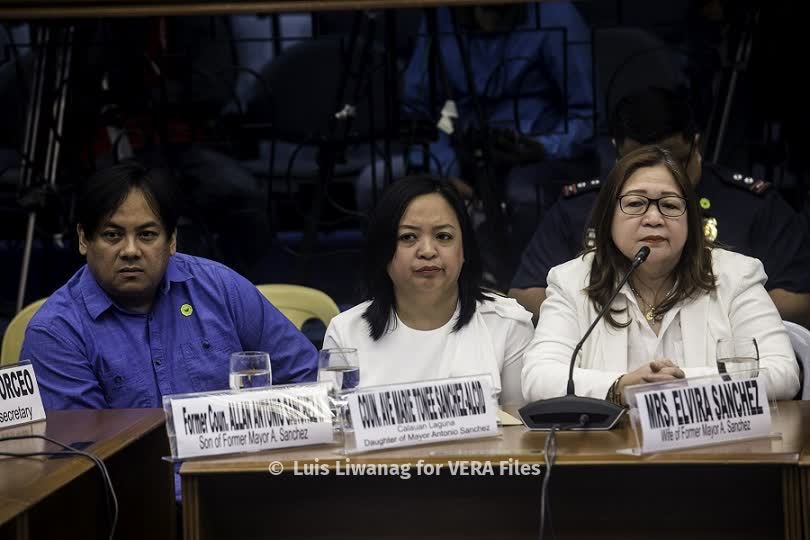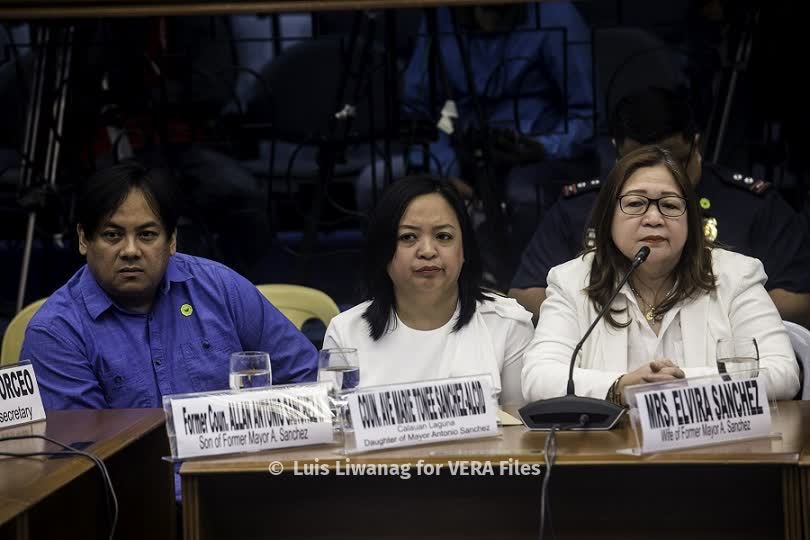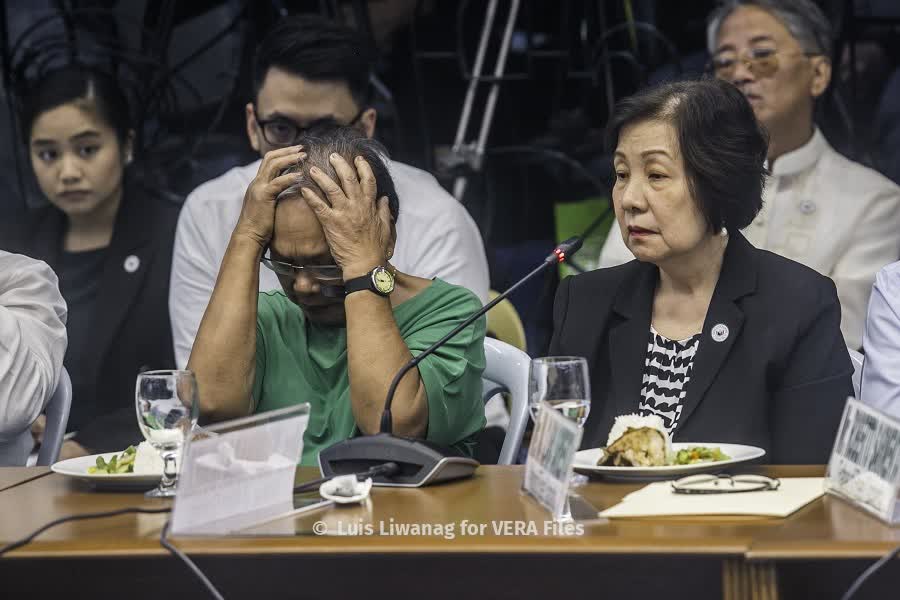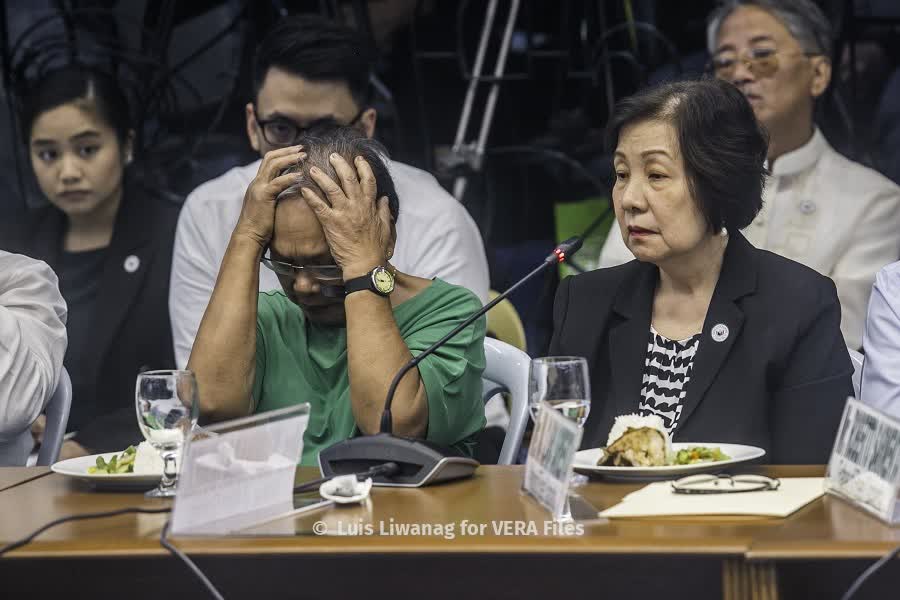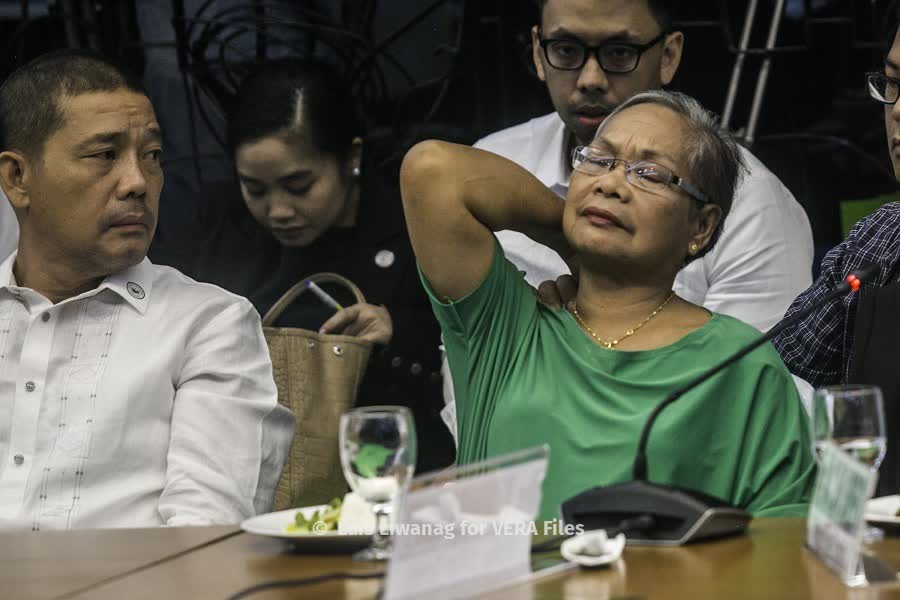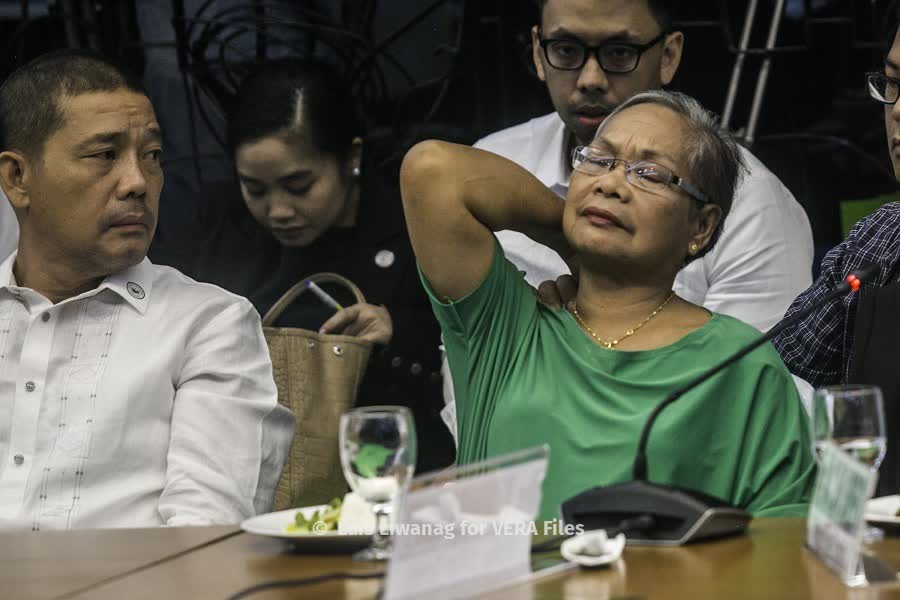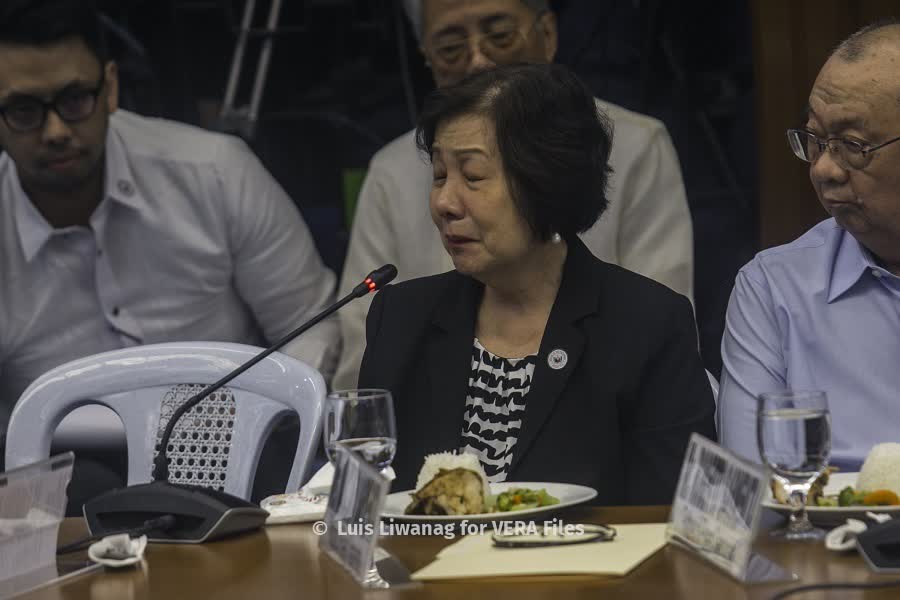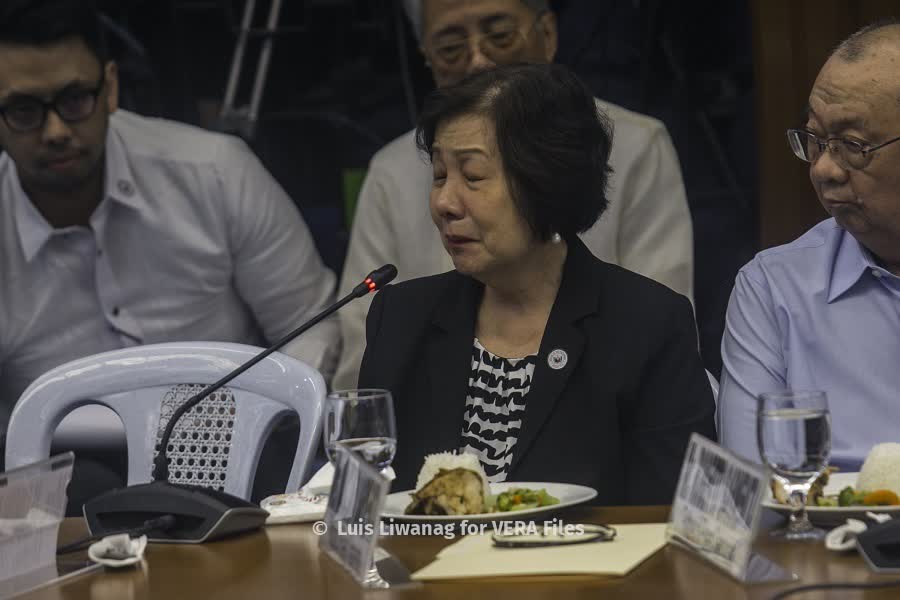 Faeldon_forlorn
Former Bureau of Corrections Chief Nicanor Faeldon. He has President Duterte's trust and confidence.
Gueverra_stern
Justice Secretary Menardo Guevarra. His office oversees the Bureau of Correction and implements the Good Conduct Time Allowance Law. So many lives depend on how he does his job.
Bato_contorted_face
Sen. Ronald de la Rosa. The investigator is also being investigated.
Before Faeldon, he was BuCor chief and he also released more than a hundred prisoners under the GCTA, some of them convicted with heinous crimes.
Sanchez_family
Unremorseful. The wife, son and daughter of convicted rapist Calauan Mayor Antonio Sanchez.
Mrs_Gomez__good_photo_hands_on_forehead
Twenty-six years have not eased the horror and pain.
Iluminada Gomez, (in green blouse) mother of Allan Gomez, the student at the University of the Philippines Los Baños, who was murdered by Sanchez and his men. Beside her is Ma. Clara Sarmenta, mother of Eileen Sarmenta, also a victim of Sanchez and his men.
Mrs._Gomes_emotional2
Iluminada Gomez, mother of murdered Allan Gomez, shows the frustration and helplessness of being up against forces of evil in power.
Mrs._Sarmenta_emotional
Ma. Clara Sarmenta, mother of rape and murdered victim Eileen Sarmenta, has always been a picture of calm and composure throughout their family's trials 26 years ago. But emotions cannot be always be suppressed.
The aborted release of convicted rapist, former Calauan Mayor Antonio Sanchez, has opened a container of worms that smell of corruption, so abominable that the President and his men are scrambling to find all means to divert the issue.
The two-day hearing of the Senate Committee on Justice and Human Rights on the implementation of the Good Conduct Time Allowance Law was heavy with shock, anger, and frustration.
The images captured by photo journalist Luis Liwanag during the two day hearing last week tell a lot about the personalities in the heinous scandal.