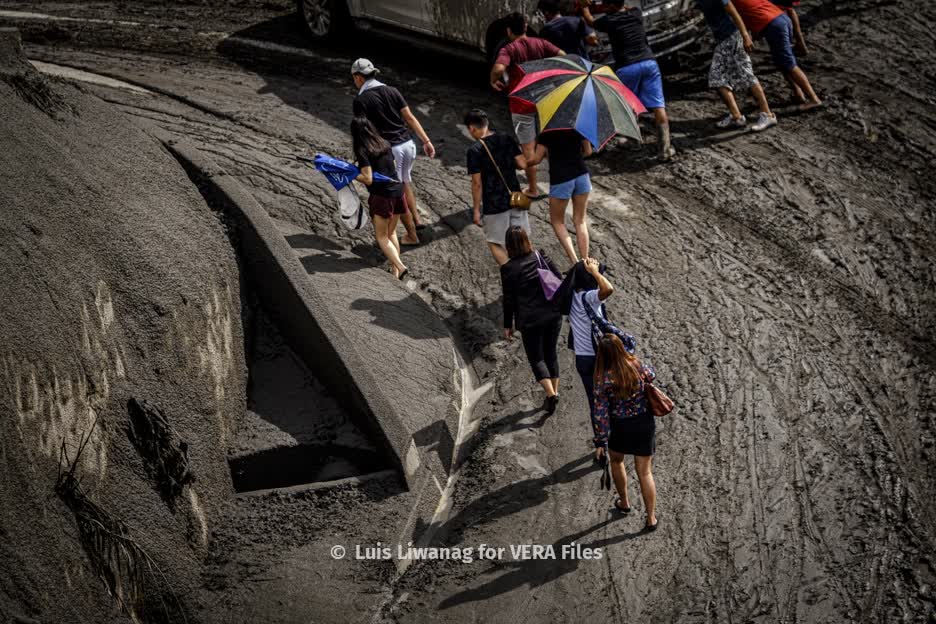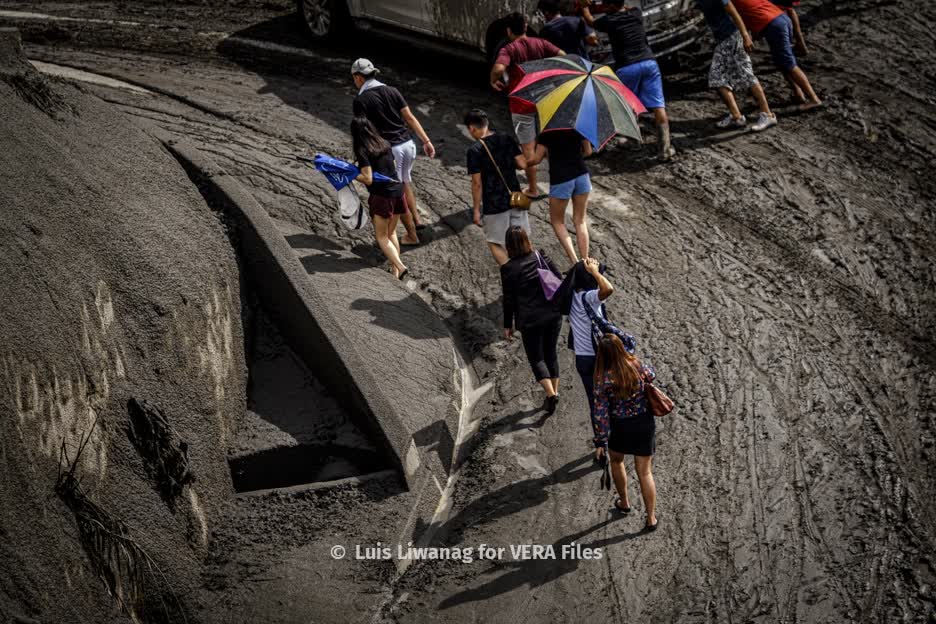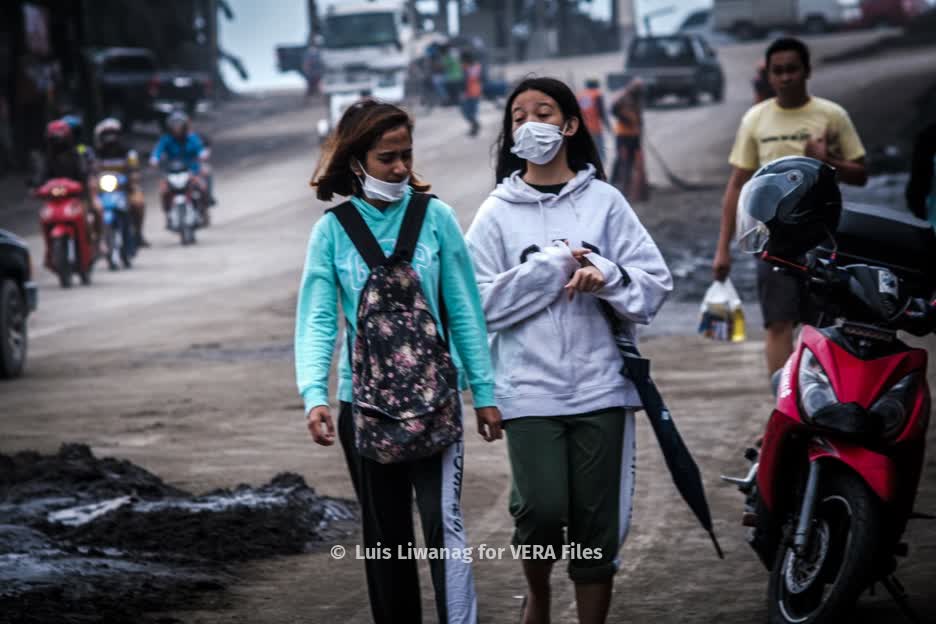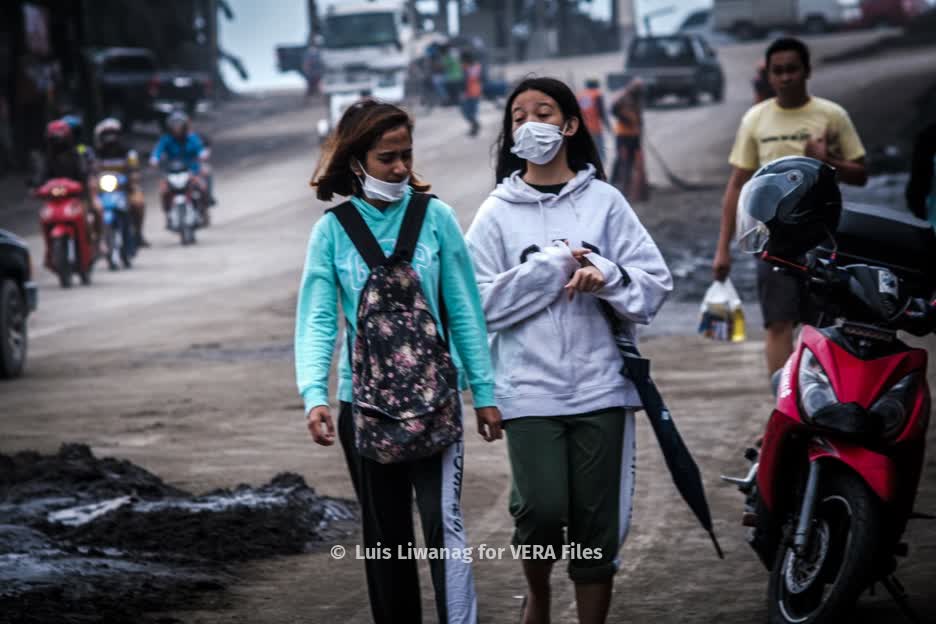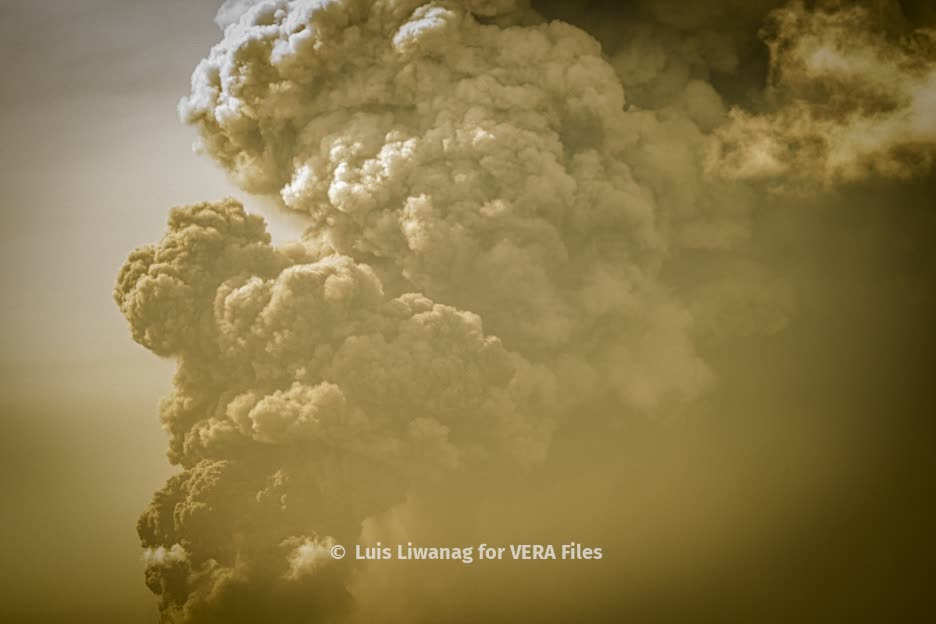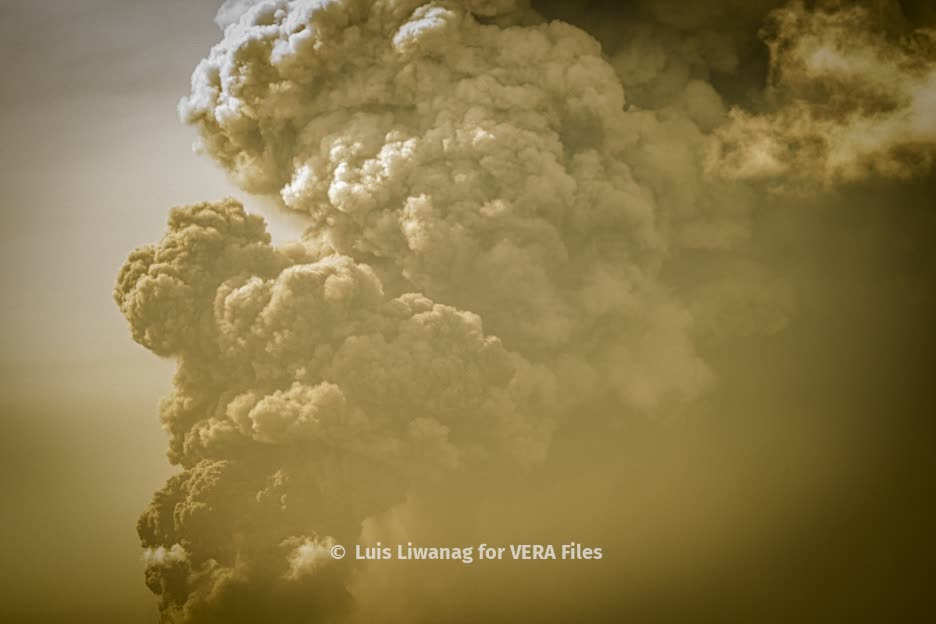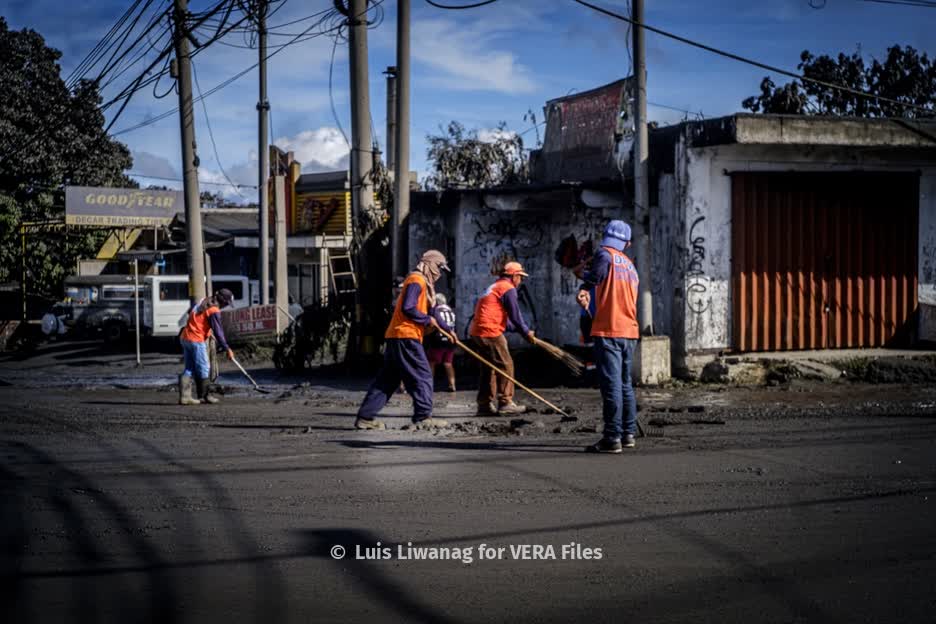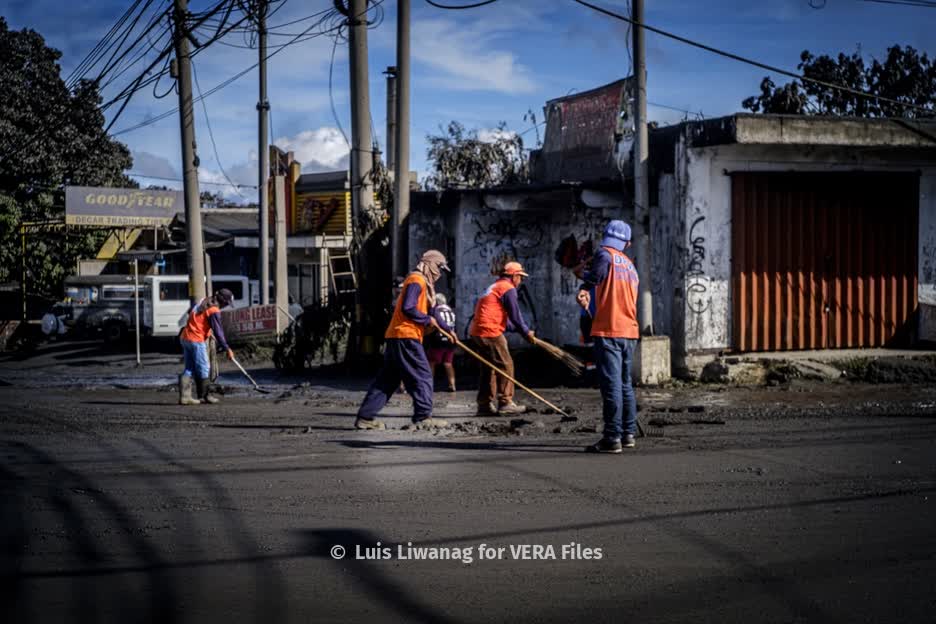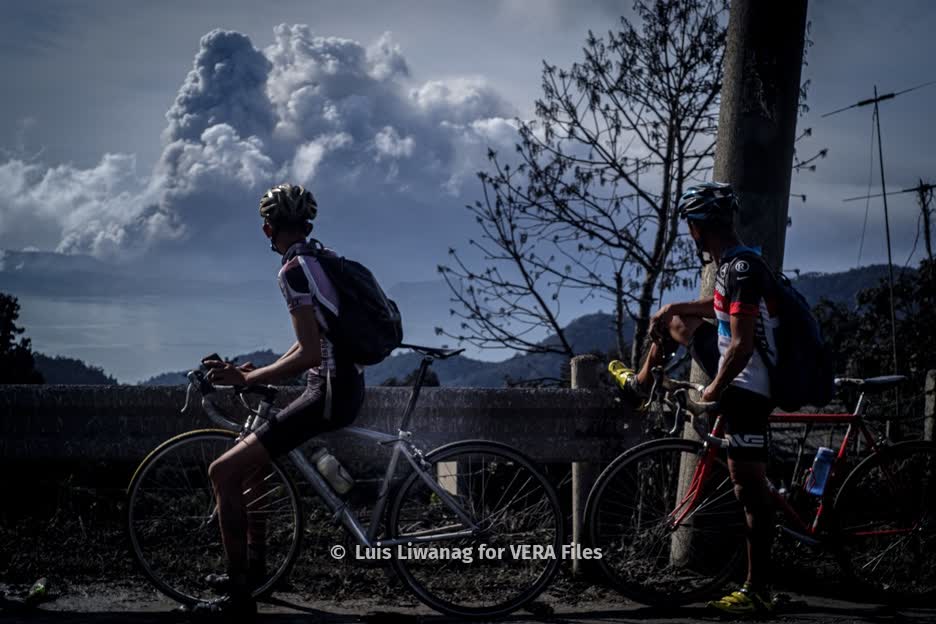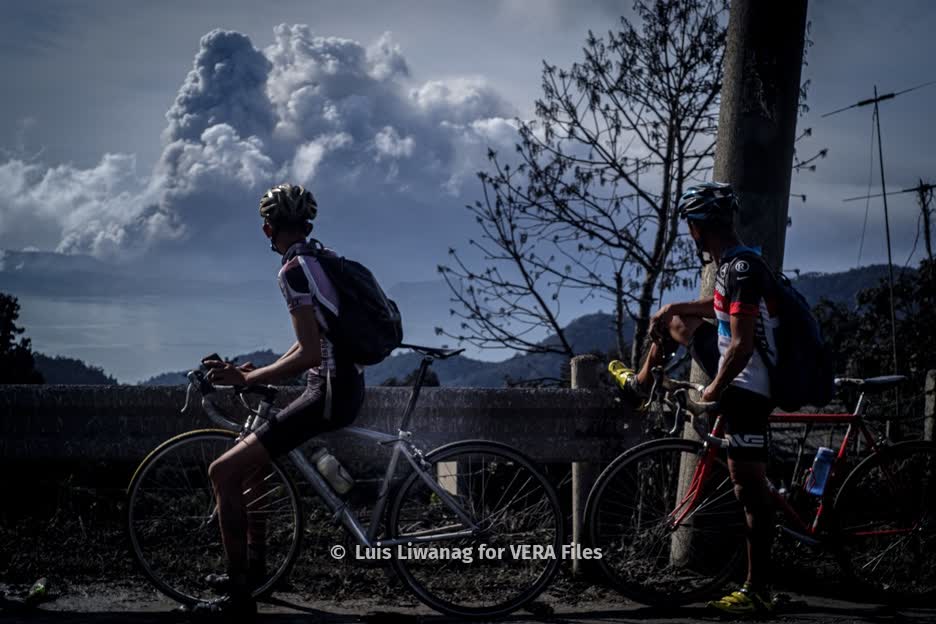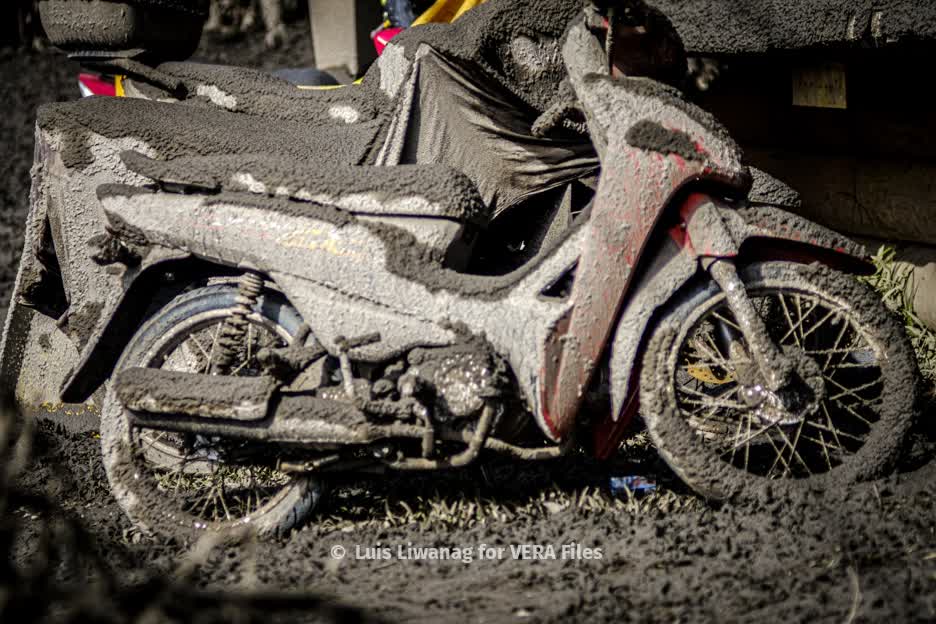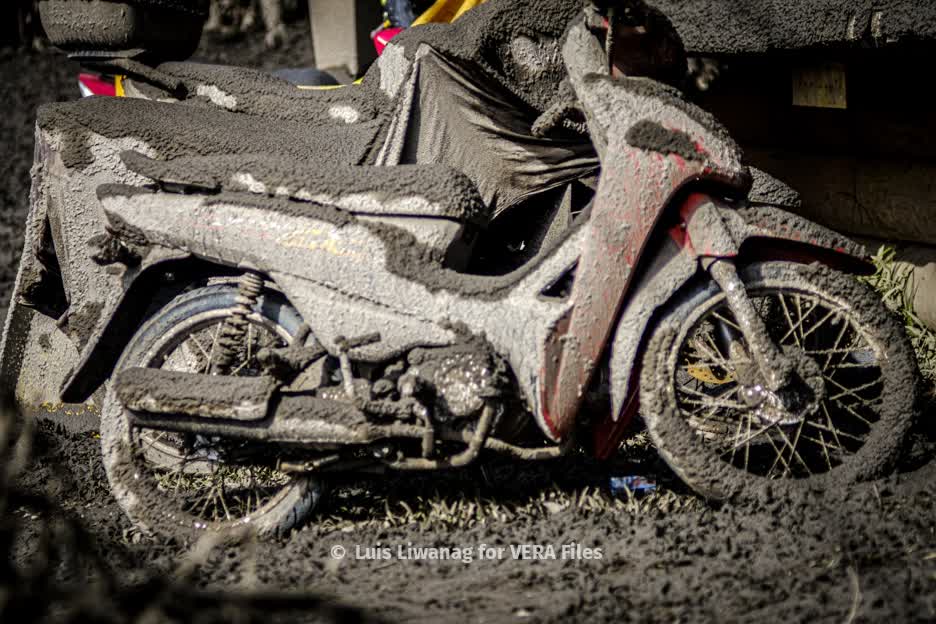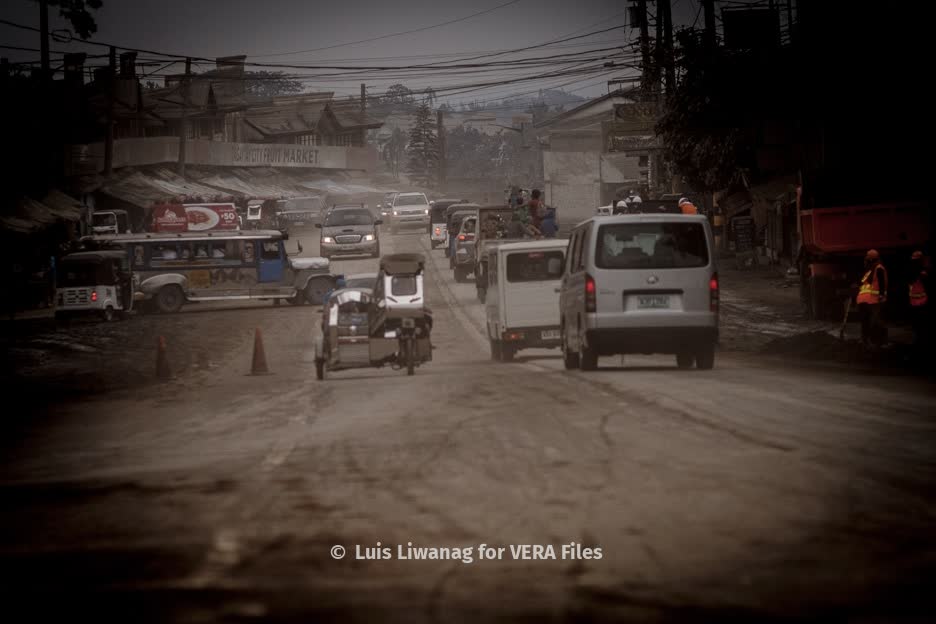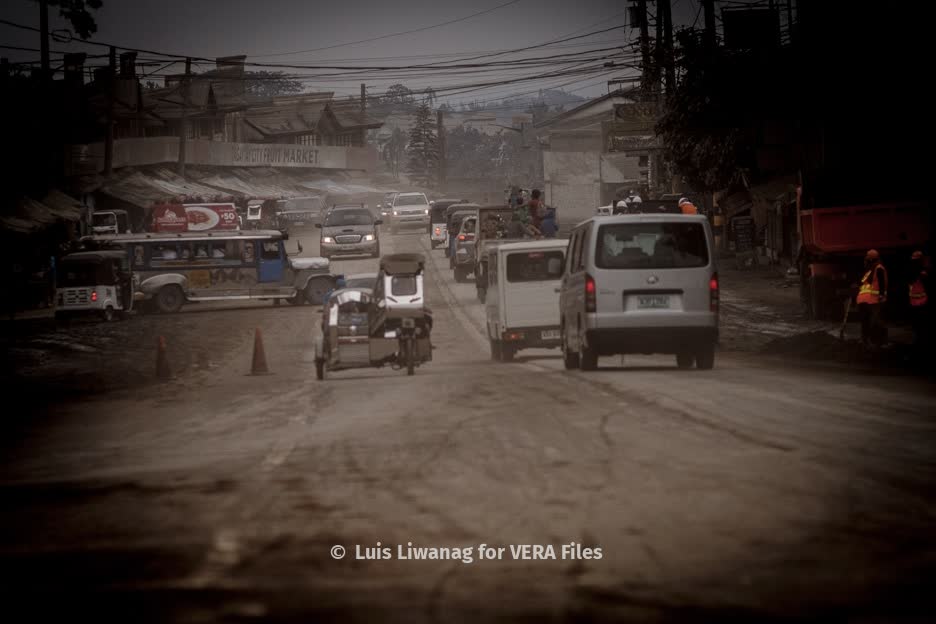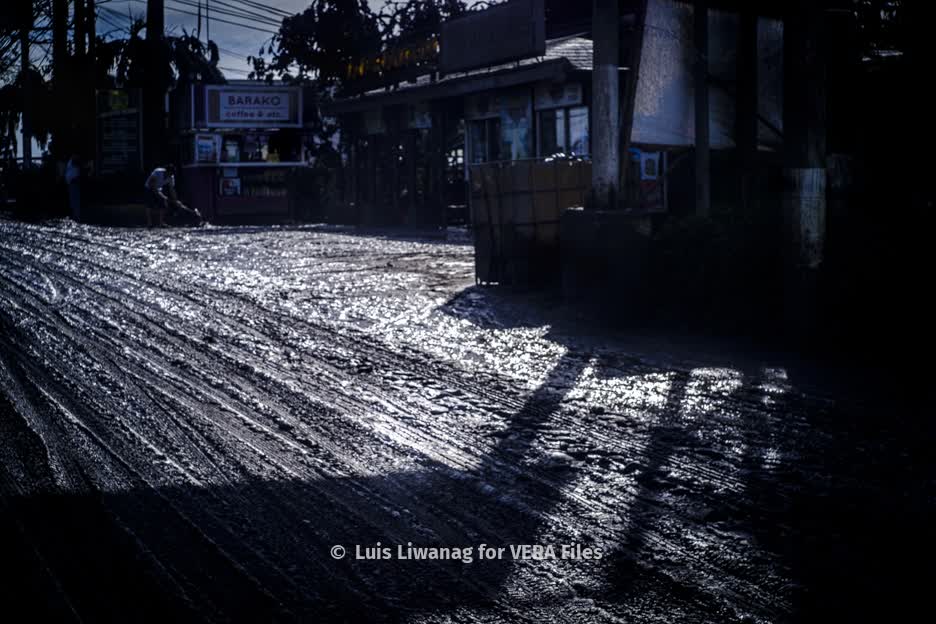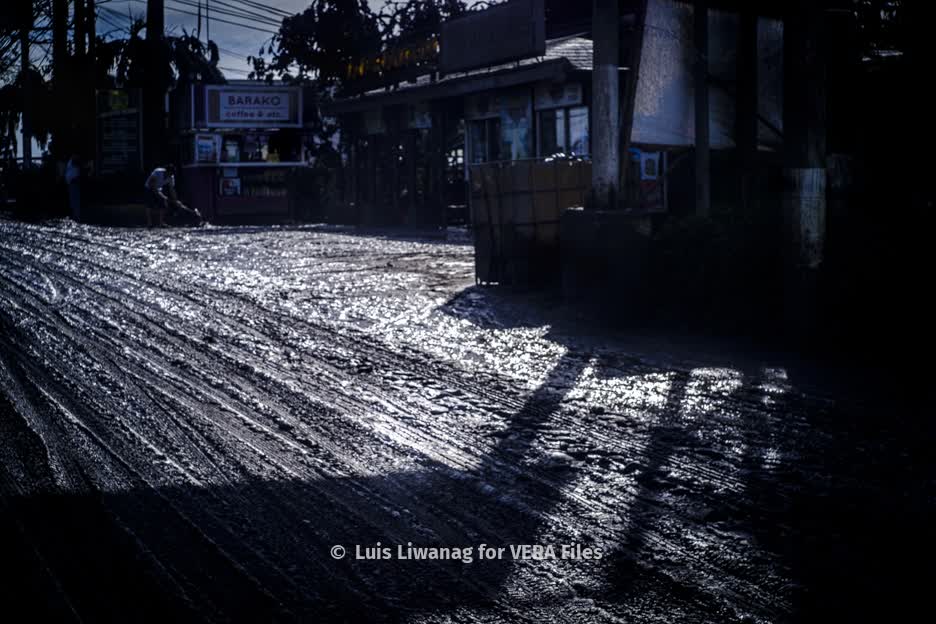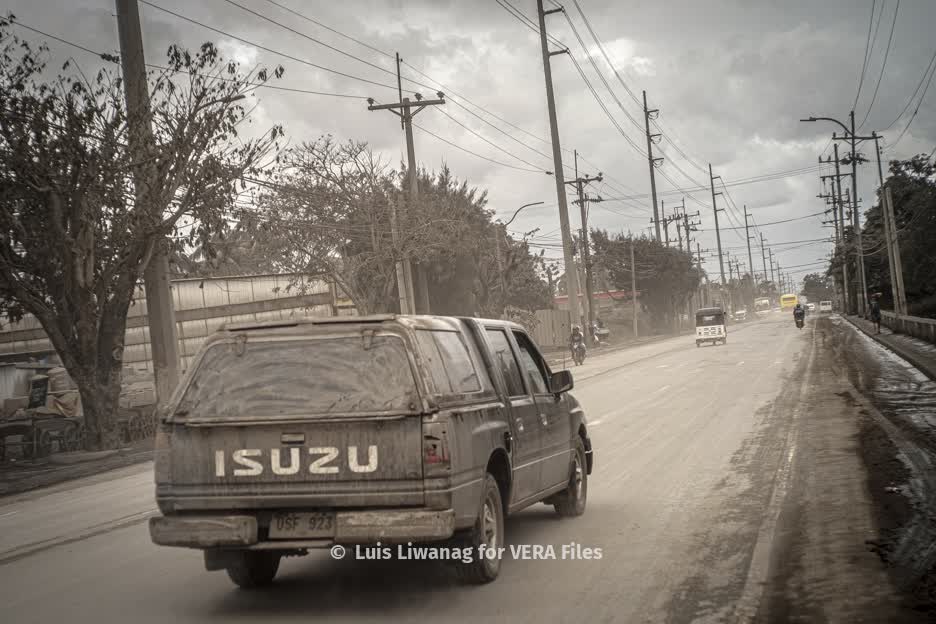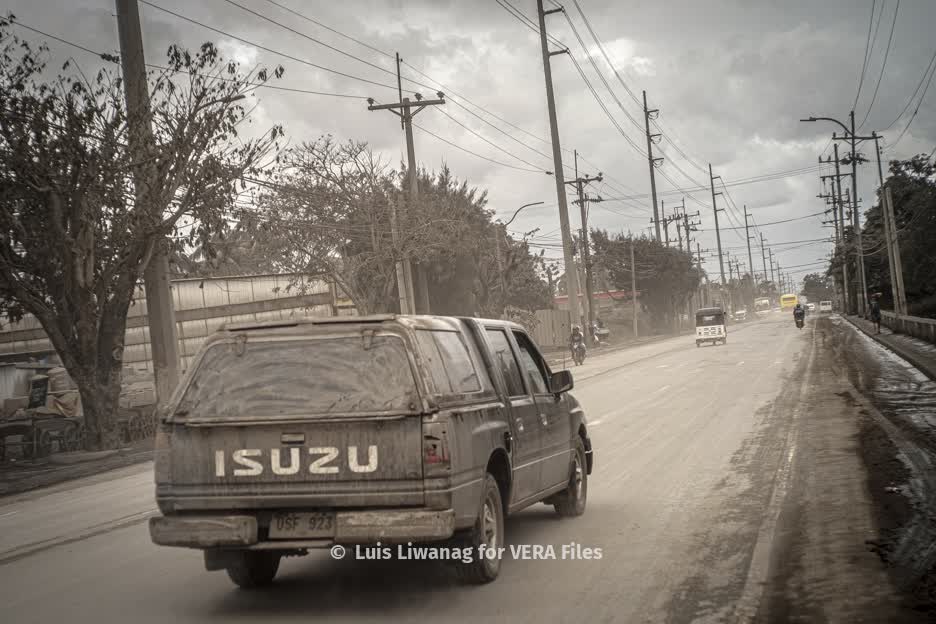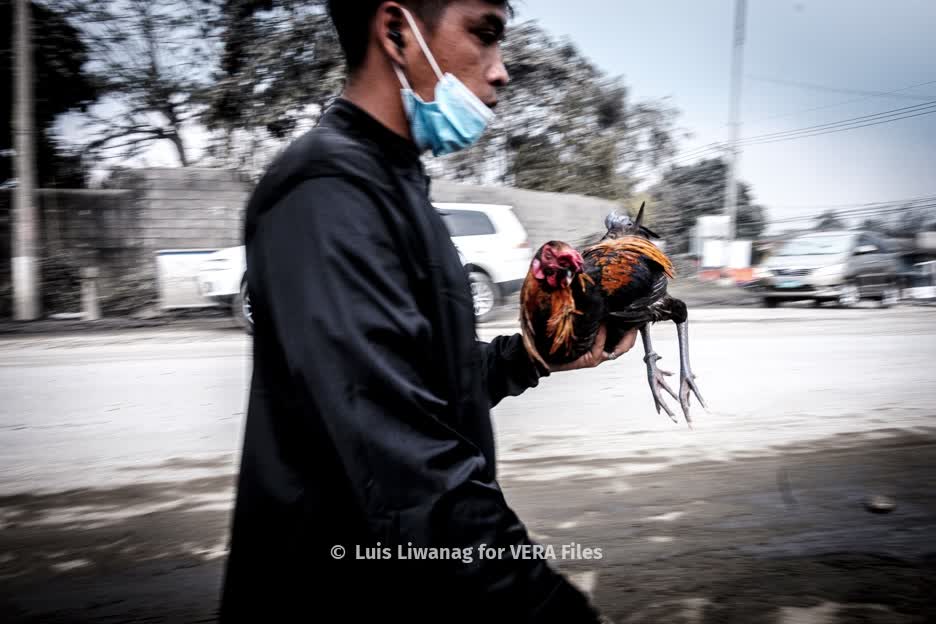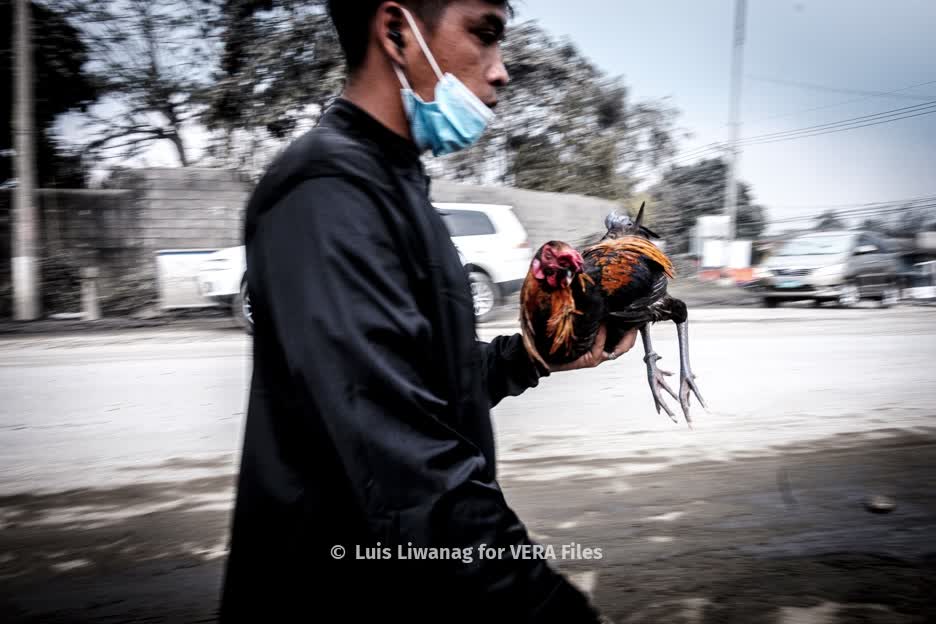 1-Nearby_trees_are_blanketed_with_ash_as_smoke_rises_from_the_Taal
Trees are blanketed with ash as smoke rises from the Taal volcano
3-Residents_using_face_masks_amid_the_ash_fall
A must accessory: face mask
4-People_smile_as_they_do_not_mind_walking_on_the_muddy_road
A walk through ashes turned mud courtesy of Taal
5-Large_rising_steam_from_the_Taal_during_Alert_Level_IV
Enormous steam from the Taal cauldron
6-DPWH_Cavite
Members of the Department of Public Works and Highways (DPWH) Cavite Second District Engineering Office (DEO) clear the street
7-Bikers_stop_to_look_at_the_rising_smoke_from_the_Taal
A different sight for bikers used to Taal's calm scenery
8-Ashes_on_motorbikes_make_them_look_as_if_they_were_abandoned_with_dust_for_years
9-Ash_fall_on_roads_and_a_market
Ashes turn daylight into dusk
10-A_road_muddy_from_the_mix_of_ash_and_water
Volcano ash and rain - a challenging combination
11-A_passing_truck_covered_with_ashes
A passing van covered with ashes
12-A_man_with_a_face_mask_holds_a_chicken
The people were still in a post-holiday mood – relaxing and heaving a sigh of relief with the de-escalation of the U.S.-Iran conflict – which could have endangered relatives working in the Middle East.
Then, mid-afternoon Sunday, residents of Batangas were startled when Taal Volcano, which has been quiet most of the time for more than four decades – suddenly rumbled and spewed ashes that enveloped nearby towns and cities and reached even as far as Quezon City and Antipolo.
Thousands of families living near the volcano had to evacuate.
While the people were surprised, Renato Solidum, chief of the Philippine Institute of Volcanology and Seismology (PHIVOLCS) said Taal was actually showing signs of unrest as early as March last year.
Immediately, PHIVOLCS raised Alert Level 2, at 2:30 pm, Sunday, warning the people of "moderate unrest that could lead to eruption."As of Tuesday, Alert Level 4 was still up.
Taal, which now has 34 recorded historical eruptions, had its last eruption on October 3, 1977.
PHIVOLCS advised affected populations to protect "their mouths and noses using N95 grade face masks or wet cloth or towel."