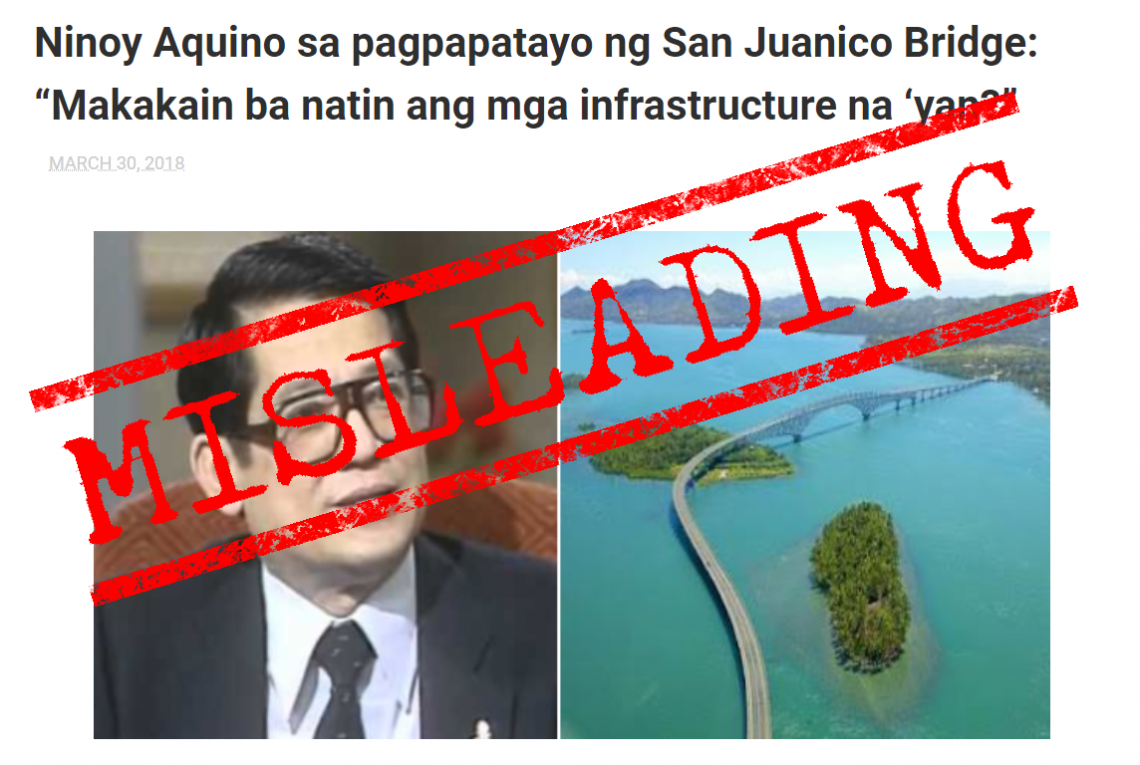 A March 30 story by trendstarnewsph.press about the late Benigno "Ninoy" Aquino Jr. taking a jab at former President Ferdinand Marcos' San Juanico Bridge project misinforms.
The report, which was reshared on social media on April 12, called out former President Benigno "Noynoy" Aquino III for being like his father, when he supposedly criticized the wind power project of Marcos' son, then-Ilocos Norte governor Ferdinand "Bongbong" Marcos Jr.
Then-president Aquino did say in his 2013 State of the Nation Address: "If you put up a wind-powered plant, what do you do when there is no wind? If you put up a solar plant, what do you when the sky is cloudy?"
Aquino, however, was not referring to the windmills of Ilocos. He made the statement in reference to the Supreme Court's 2012 ruling to temporarily halt the $1.28 billion coal plant project in Subic.
Facebook group Solid Duterte-Marcos Supporters and Facebook page The News Gear shared the story a day after Sen. Richard Gordon released a report recommending graft charges be filed against Aquino for his role in the Dengvaxia vaccine controversy.
Editor's note: VERA Files has partnered with Facebook to fight the spread of disinformation.
2018-04-19 04:30:01 UTC>