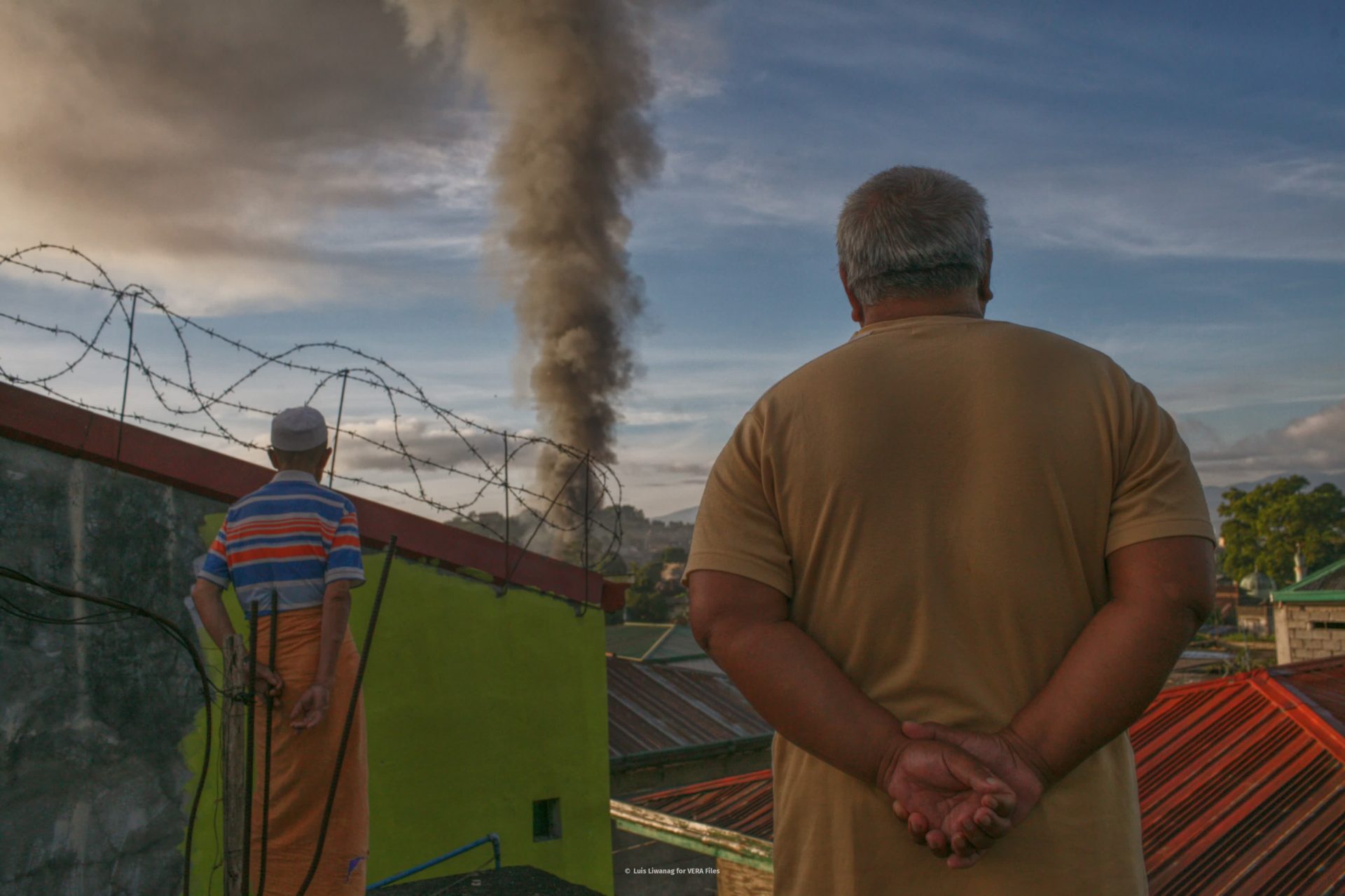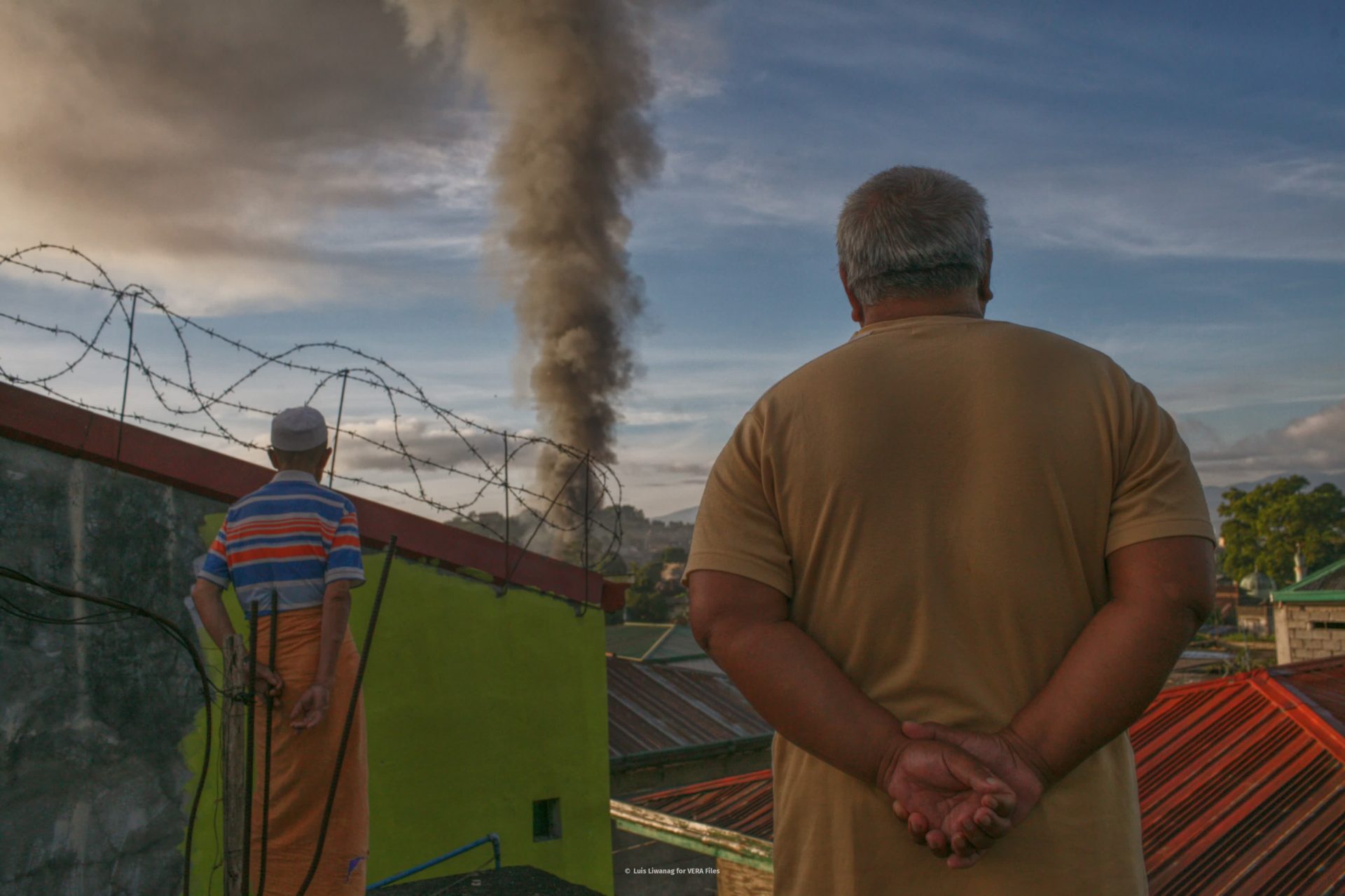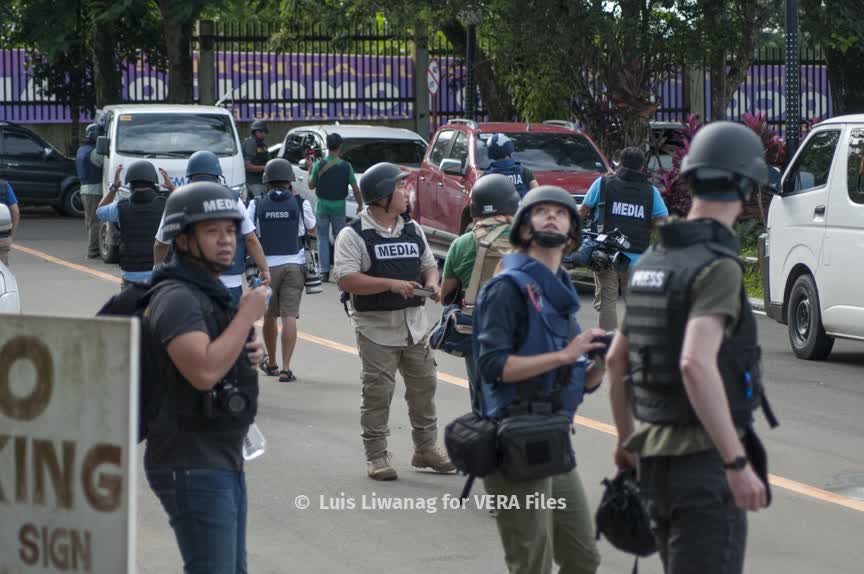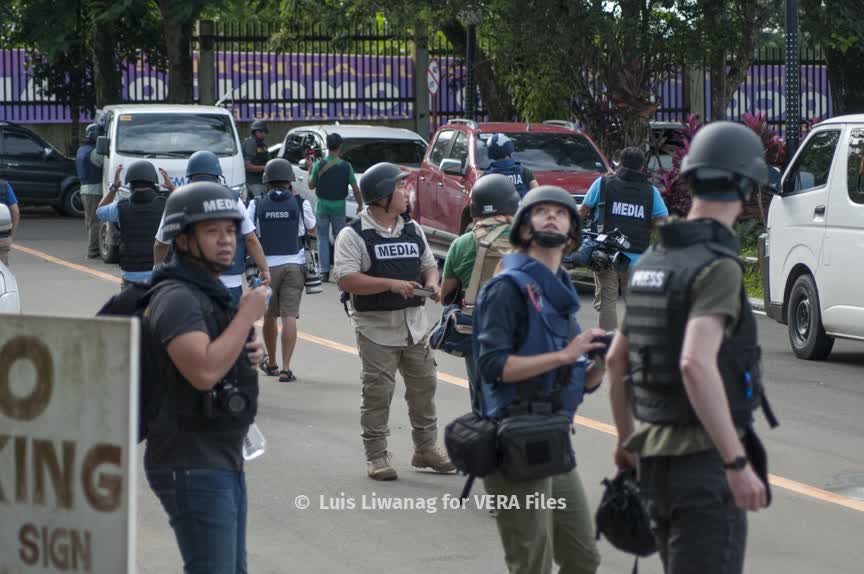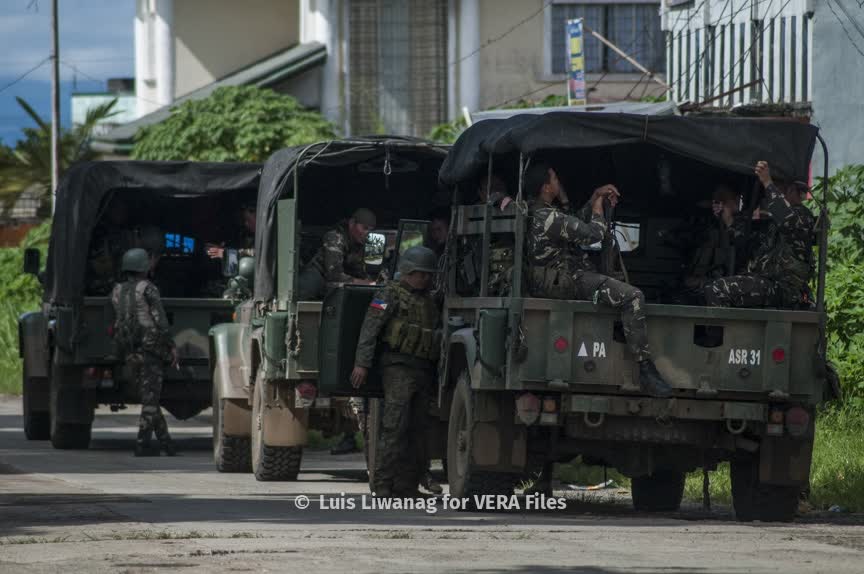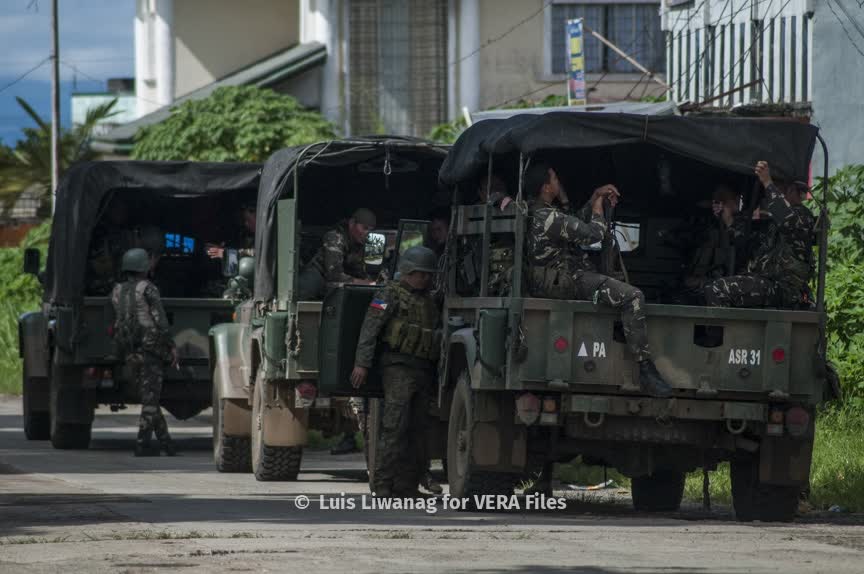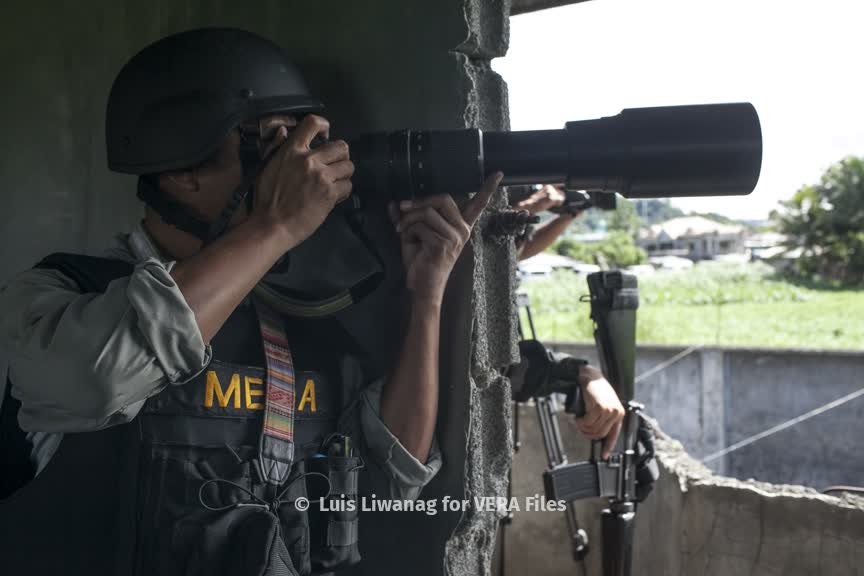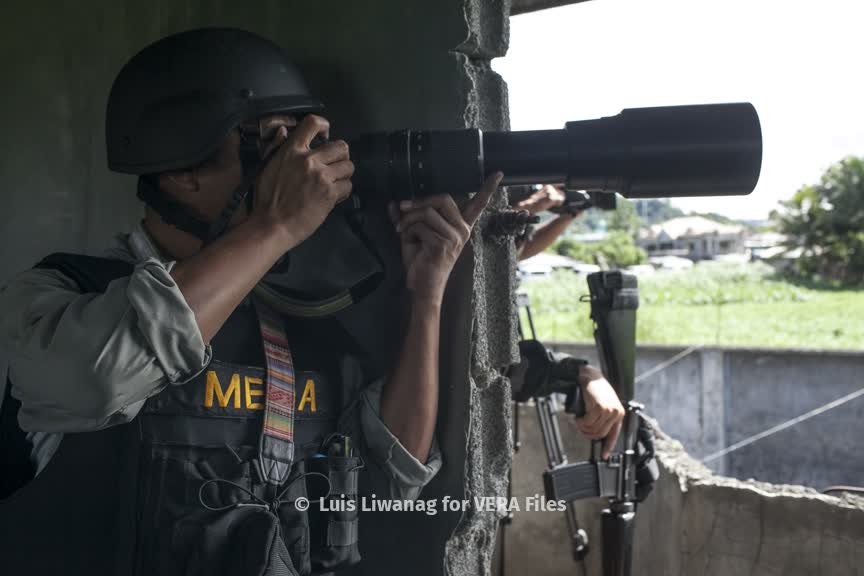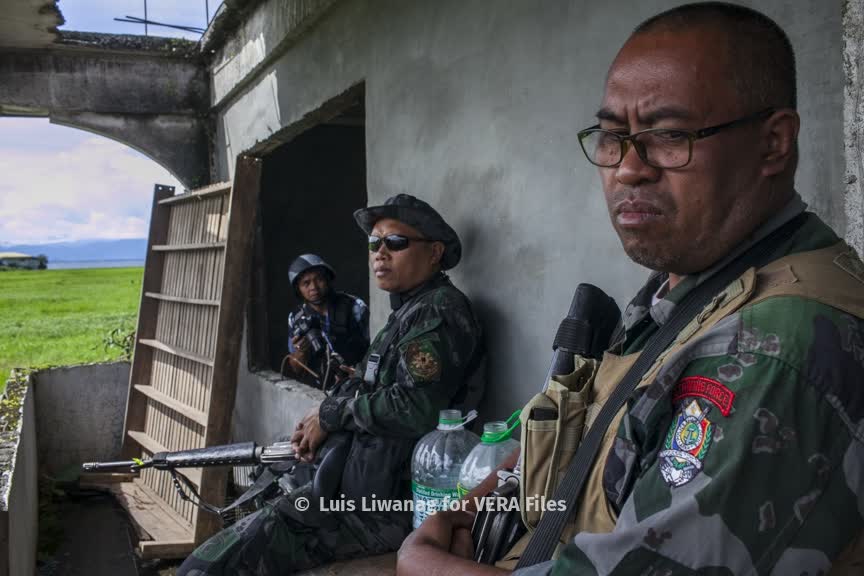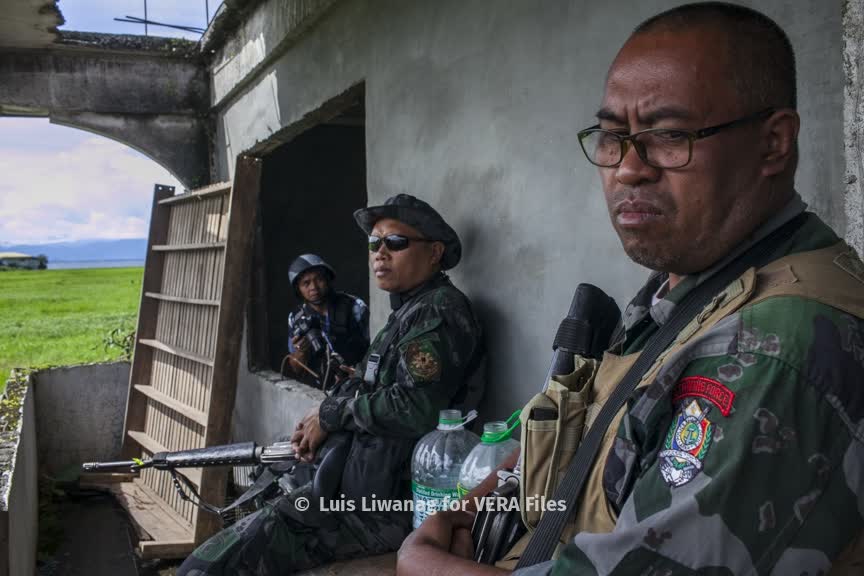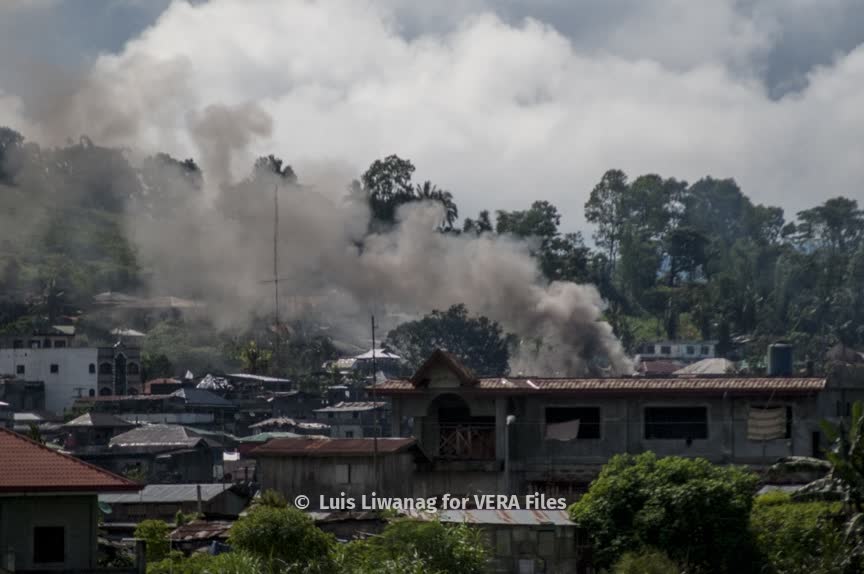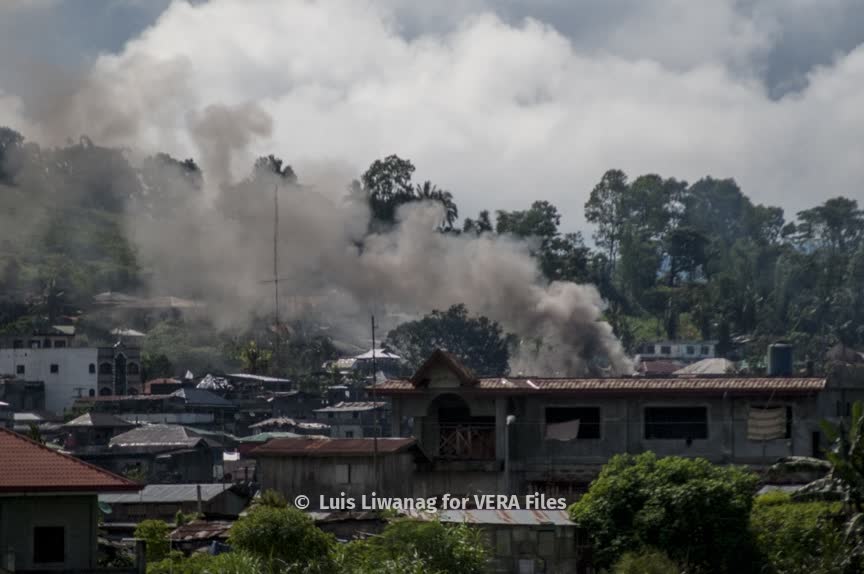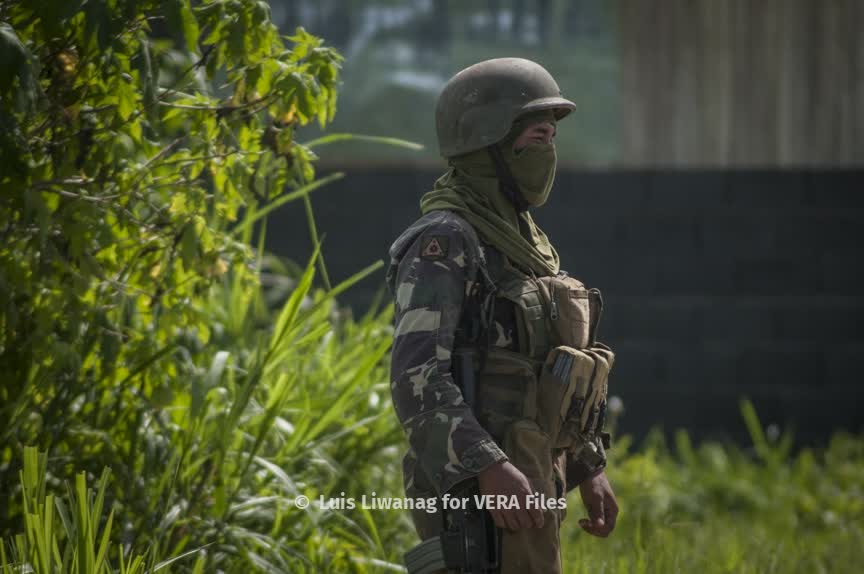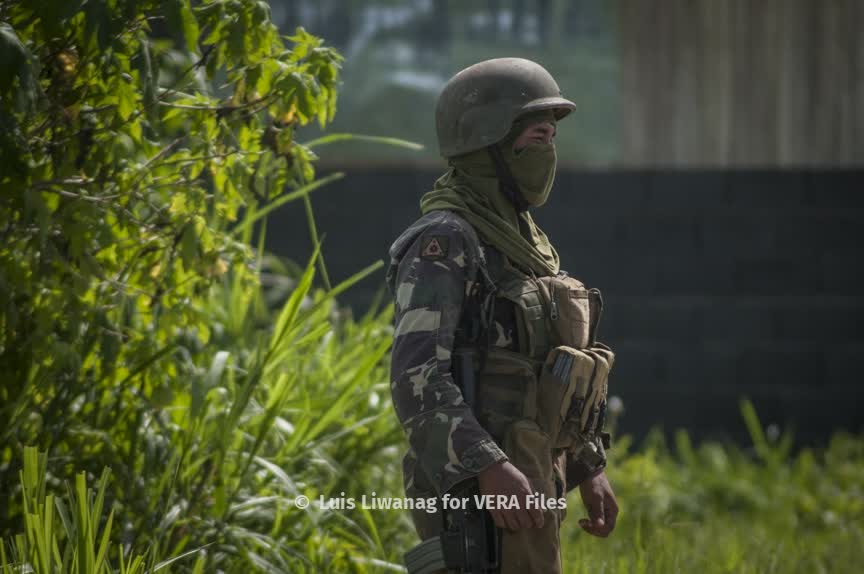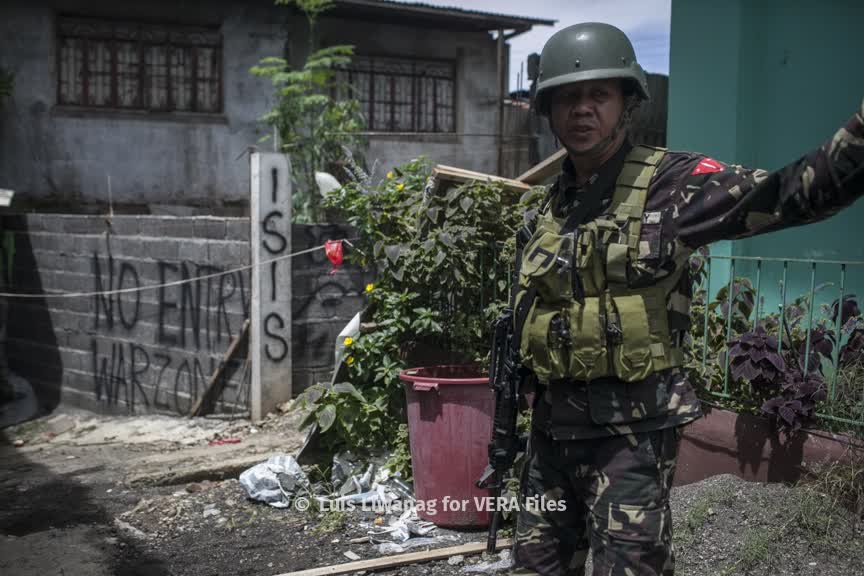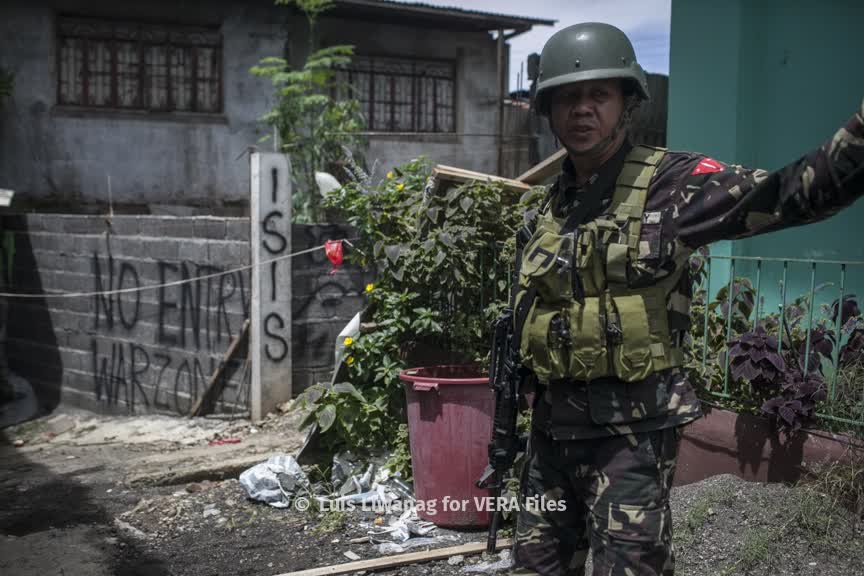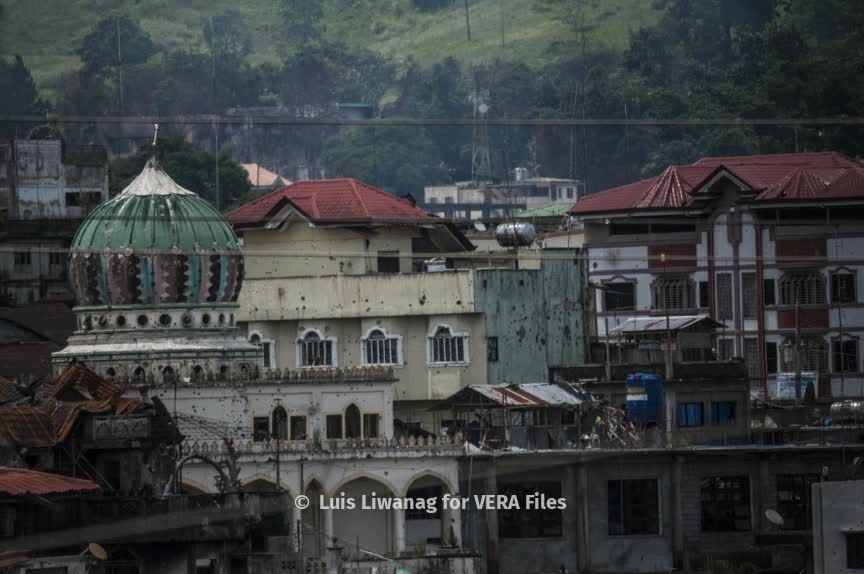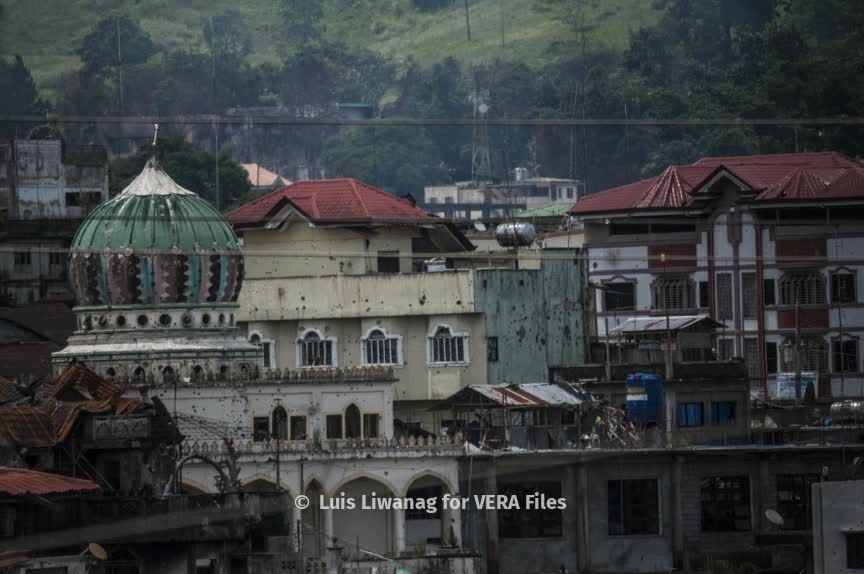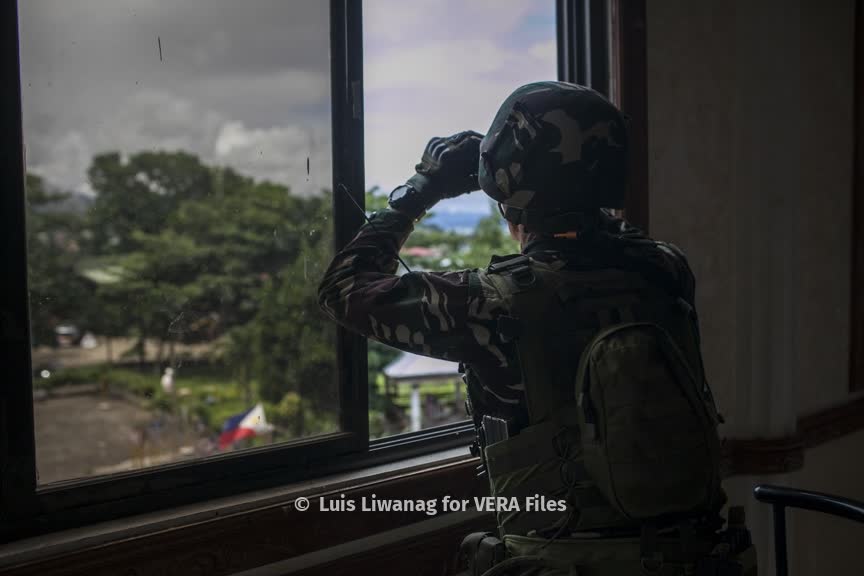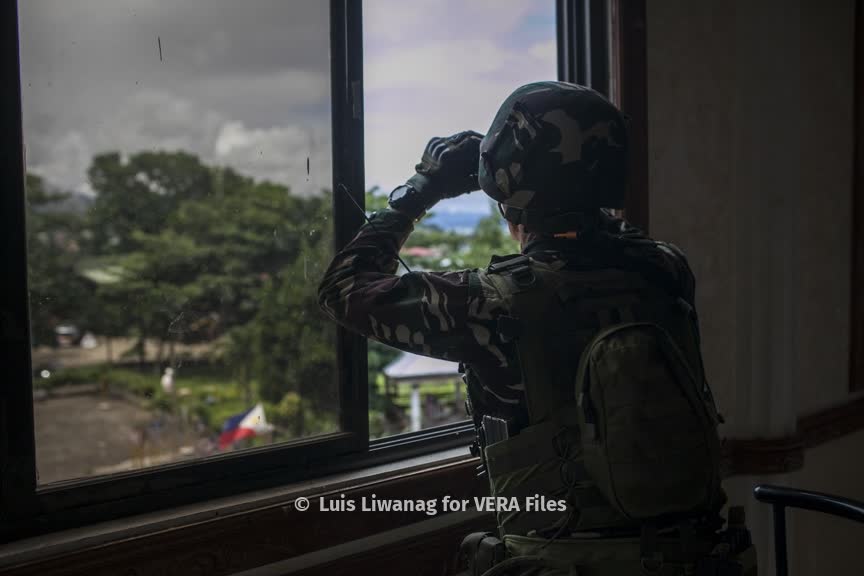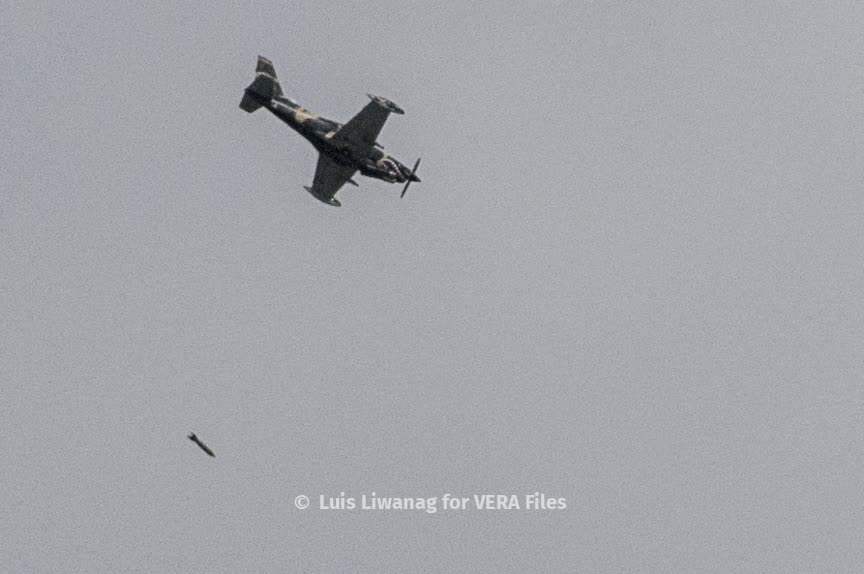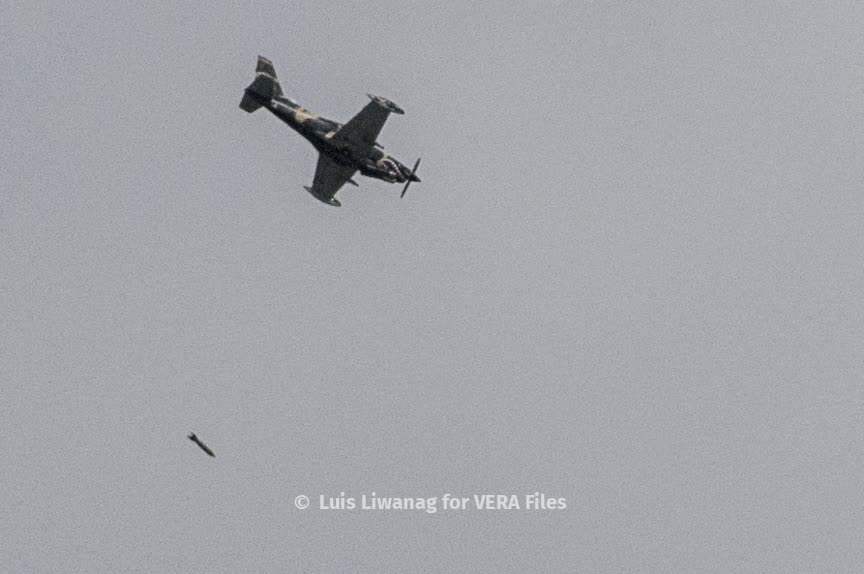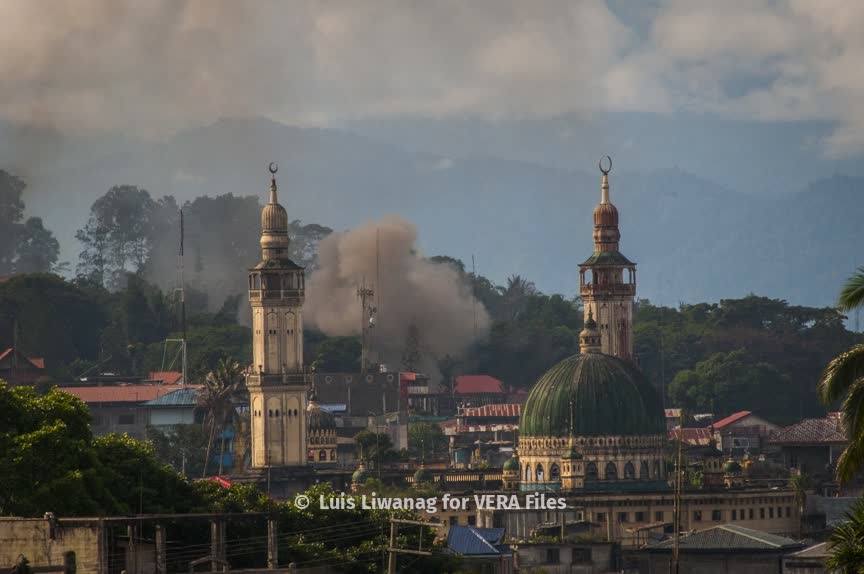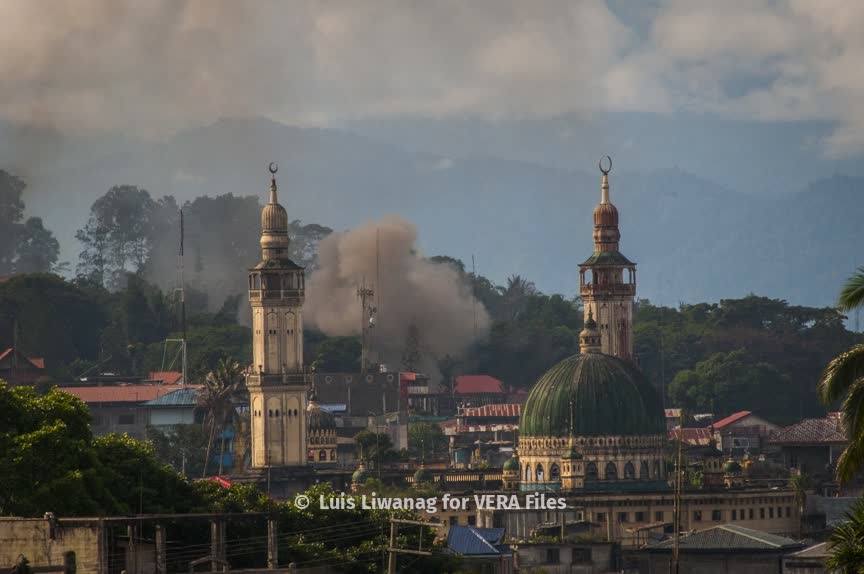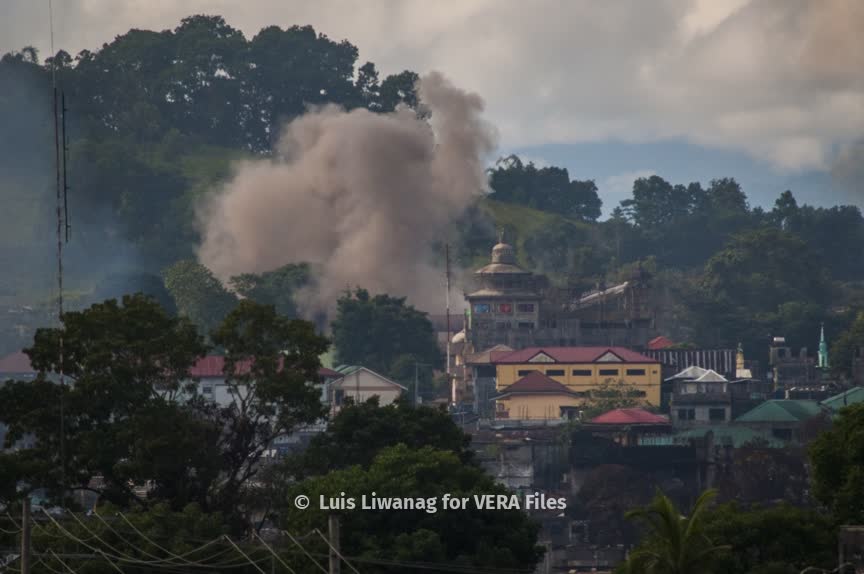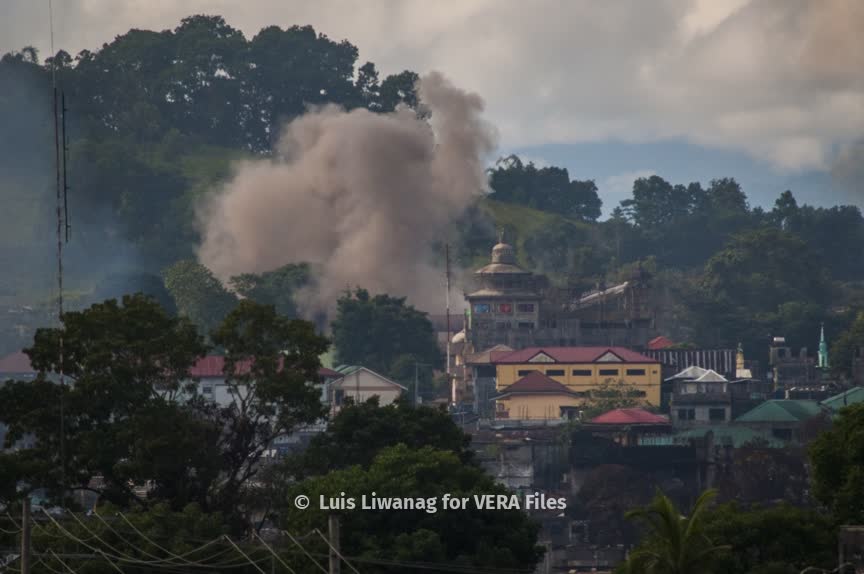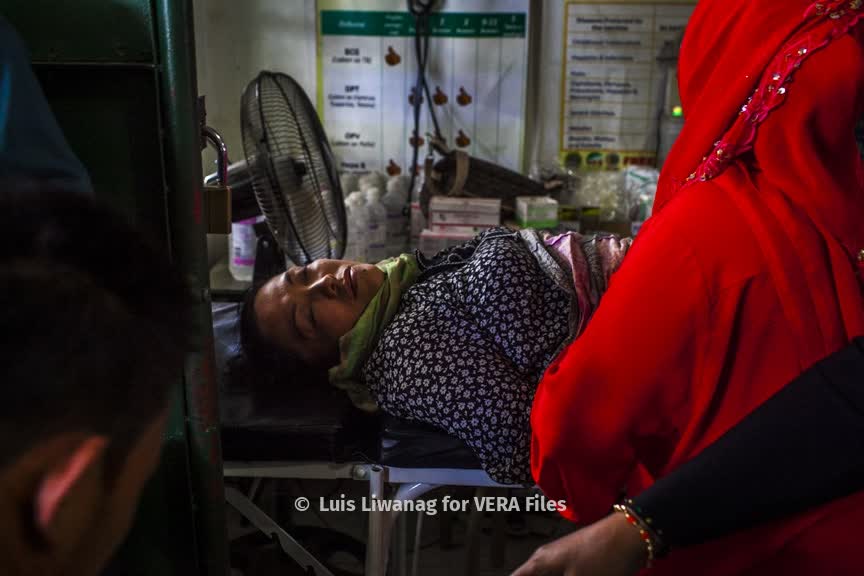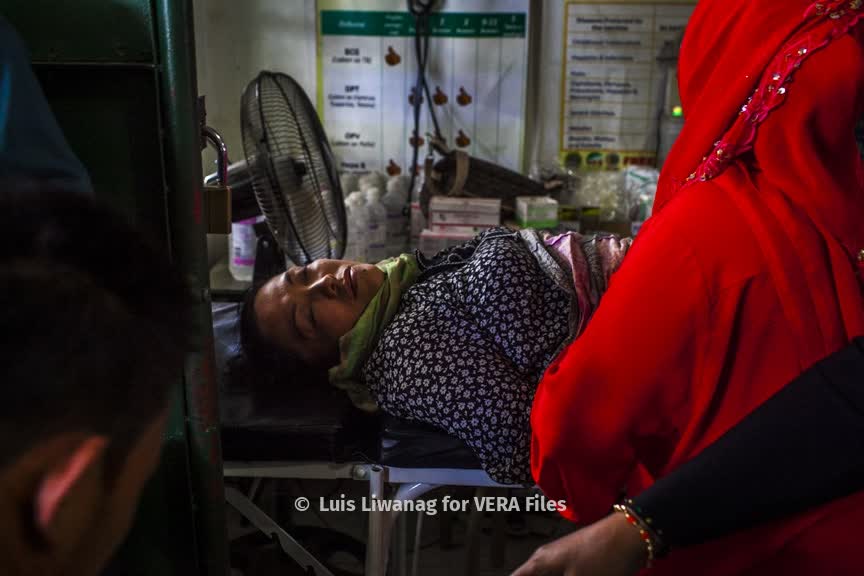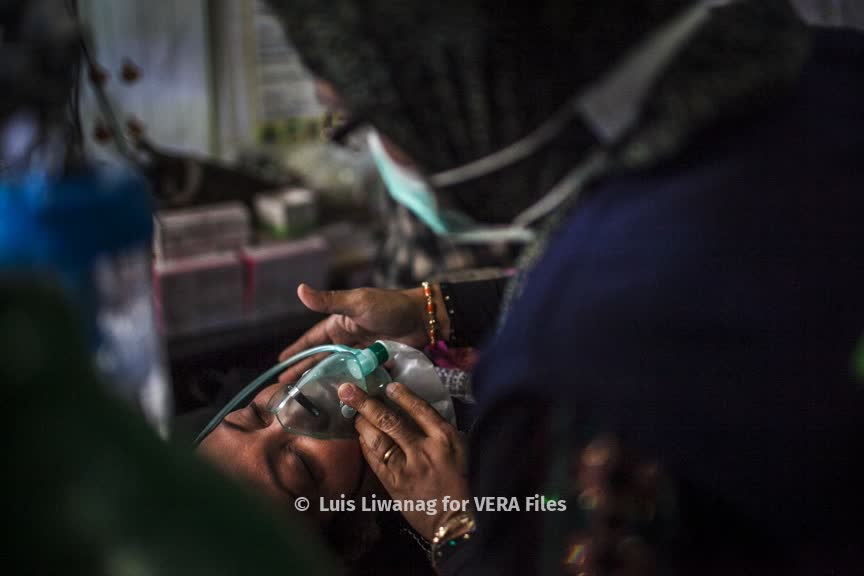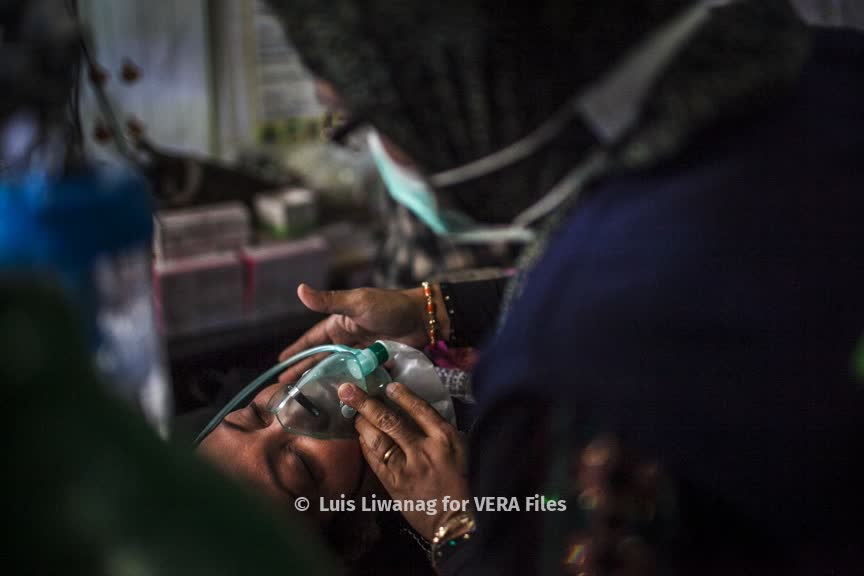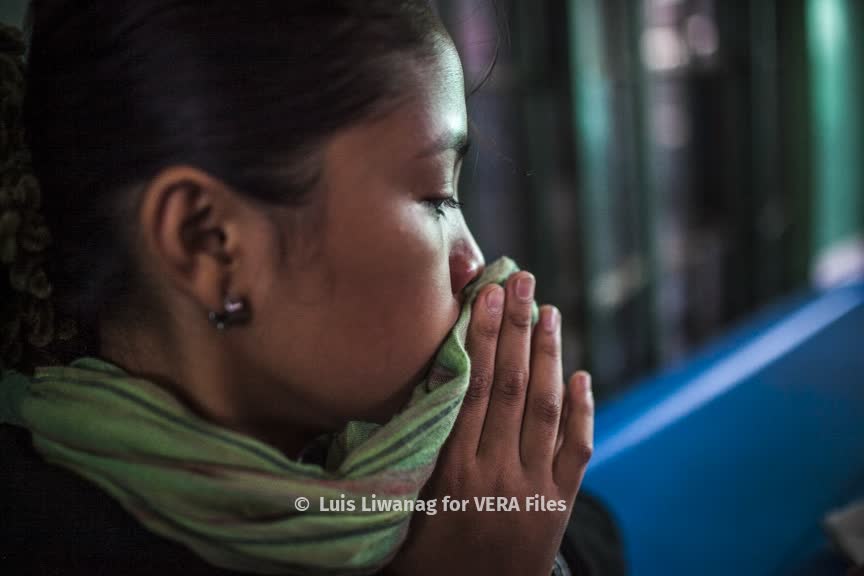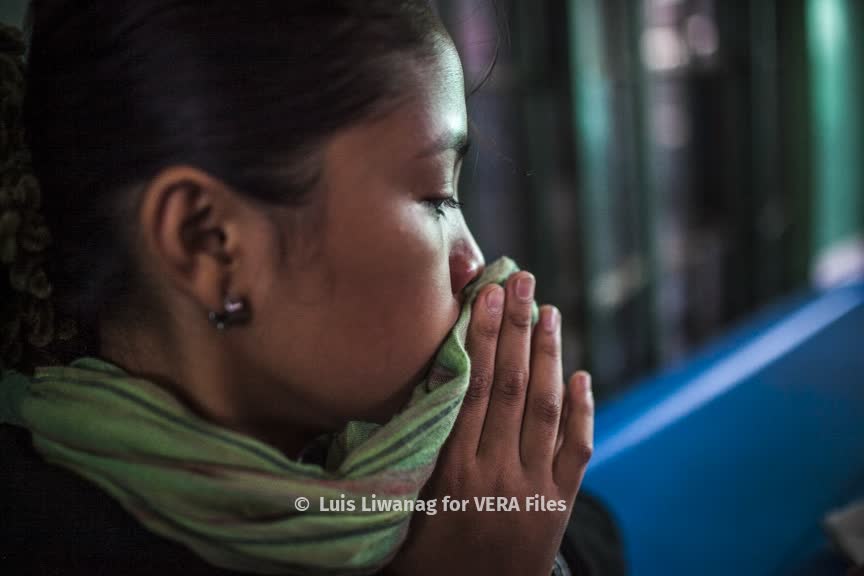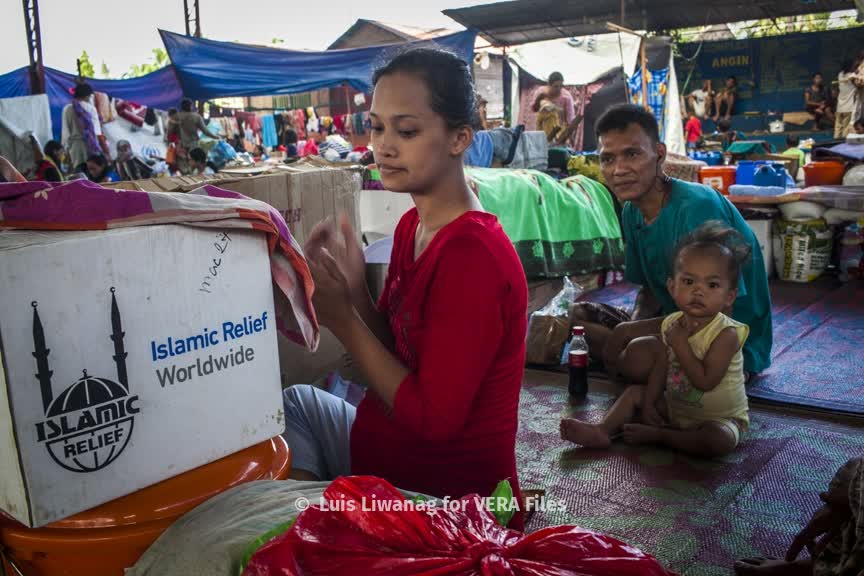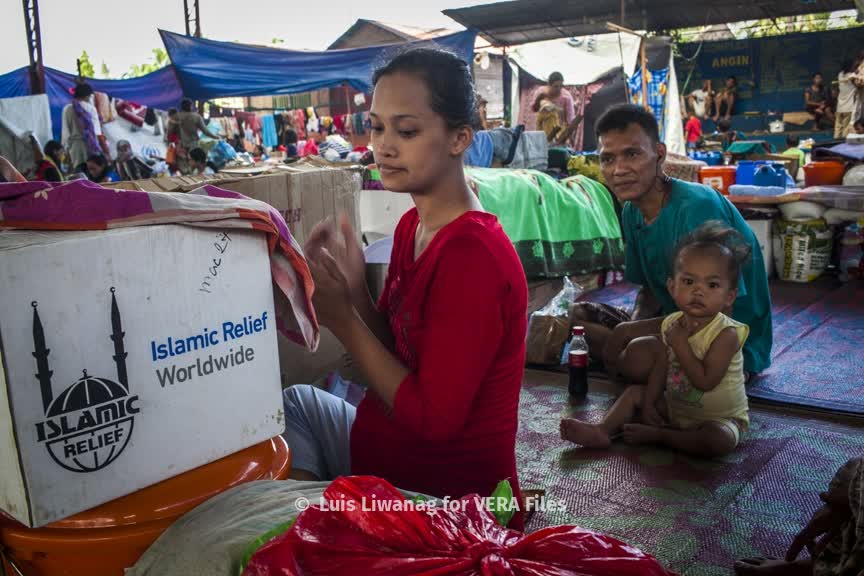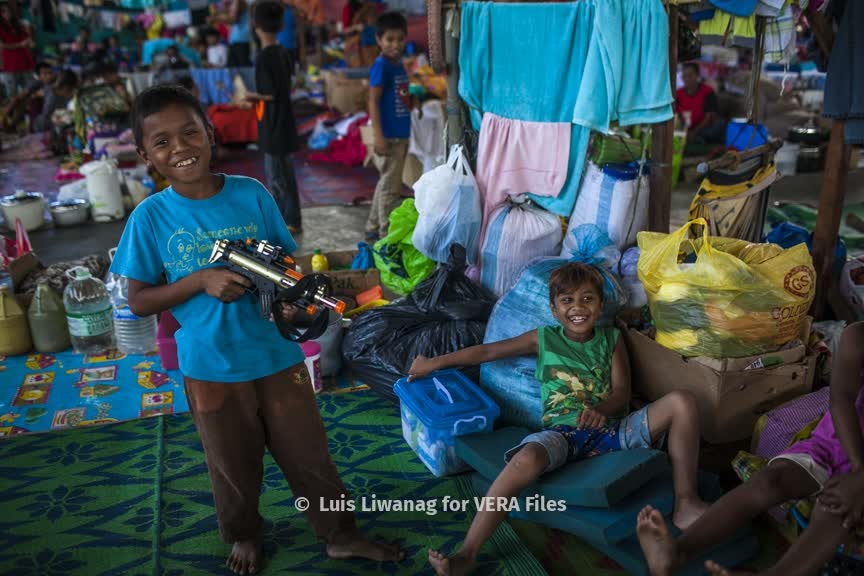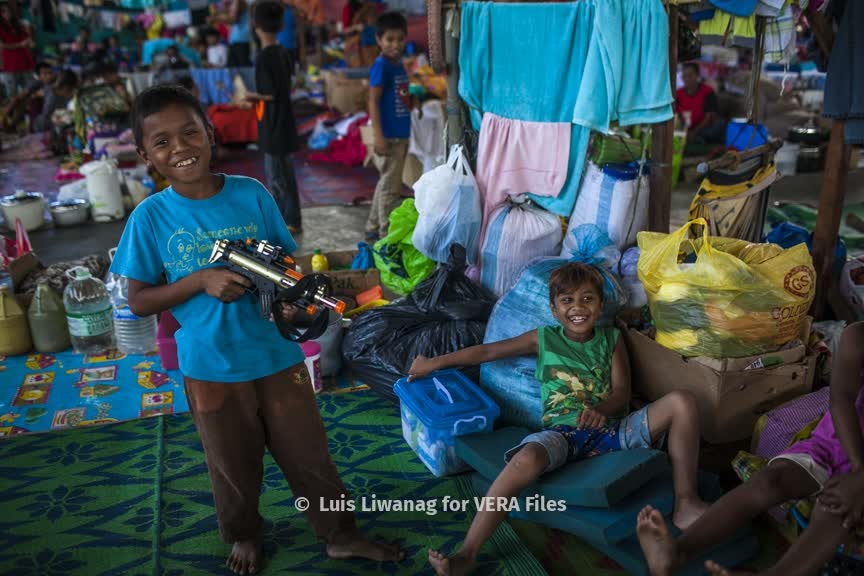 Marawi1month_01
Marawi residents look from afar as thick smoke rises after a military strike.
Marawi1month_02
Members of the media scramble out of the provincial capitol building after a series of airstrikes and intense fighting broke out on June 22, 2017.
Marawi1month_03
A military convoy waits outside the provincial capitol to escort members of media to various battlefronts.
Marawi1month_04
A member of the media covering ongoing crisis in Marawi City.
Marawi1month_05
Police officers guard an abandoned building as journalistscover the battlefronts in Marawi City.
Marawi1month_06
A big cloud of smoke rises from a building after an airstrike.
Marawi1month_07
A Philippine soldier remains vigilant after intense fighting against Maute militants.
Marawi1month_09
A Philippine soldier blocks and shoos away journalists from entering an alley leading to a main battlefront outside the Marawi City Hall.
Marawi1month_10
A closer look at one of the main battlefronts between Maute militants and Philippine military.
Marawi1month_11
A spotter from the Philippine Army views the area where Maute group has been signed.
Marawi1month_12
An air force plane dropping bombs.
Marawi1month_13
Thick black smoke rises from a building hit by a bomb.
Marawi1month_14
Thick black smoke rises from a building hit by a bomb.
Marawi1month_15
Norayda Hajji Abdul Karem, 34, is attended by doctors at theSaguiaran Health Center where evacuees are housed.
Marawi1month_16
Karem was knocked out after being hit in the face by fellow evacuees during a scuffle for relief clothing at the evacuation center.
Marawi1month_17
An emotional Norjena Rangay, 18, waits outside the Saguiaran Health Center after her mother was knocked out during a scuffle for relief clothing at the evacuation center.
Marawi1month_18
Farhana Hassan, 28, and pregnant is with her family at the Saguiaran evacuation center.
Marawi1month_19
Children at the Saguiaran evacuation center play with their toy guns.
Pres. Duterte declared Martial Law for the whole of Mindanao on May 23 to quell the armed fighting between government forces and combined elements of Islam terror groups, Maute and the Abu Sayyaf.
The fighting was sparked by the attempt of the military to arrest ASG leader Isnilon Hapilon.
A quick solution was not achieved as the extremists' network in Marawi turned out more entrenched than expected.
The nation mourns the loss of so many lives. More than 300,000 have been displaced.
Photojournalist Luis Liwanag captures Marawi City today, on the 30th day of the crisis.